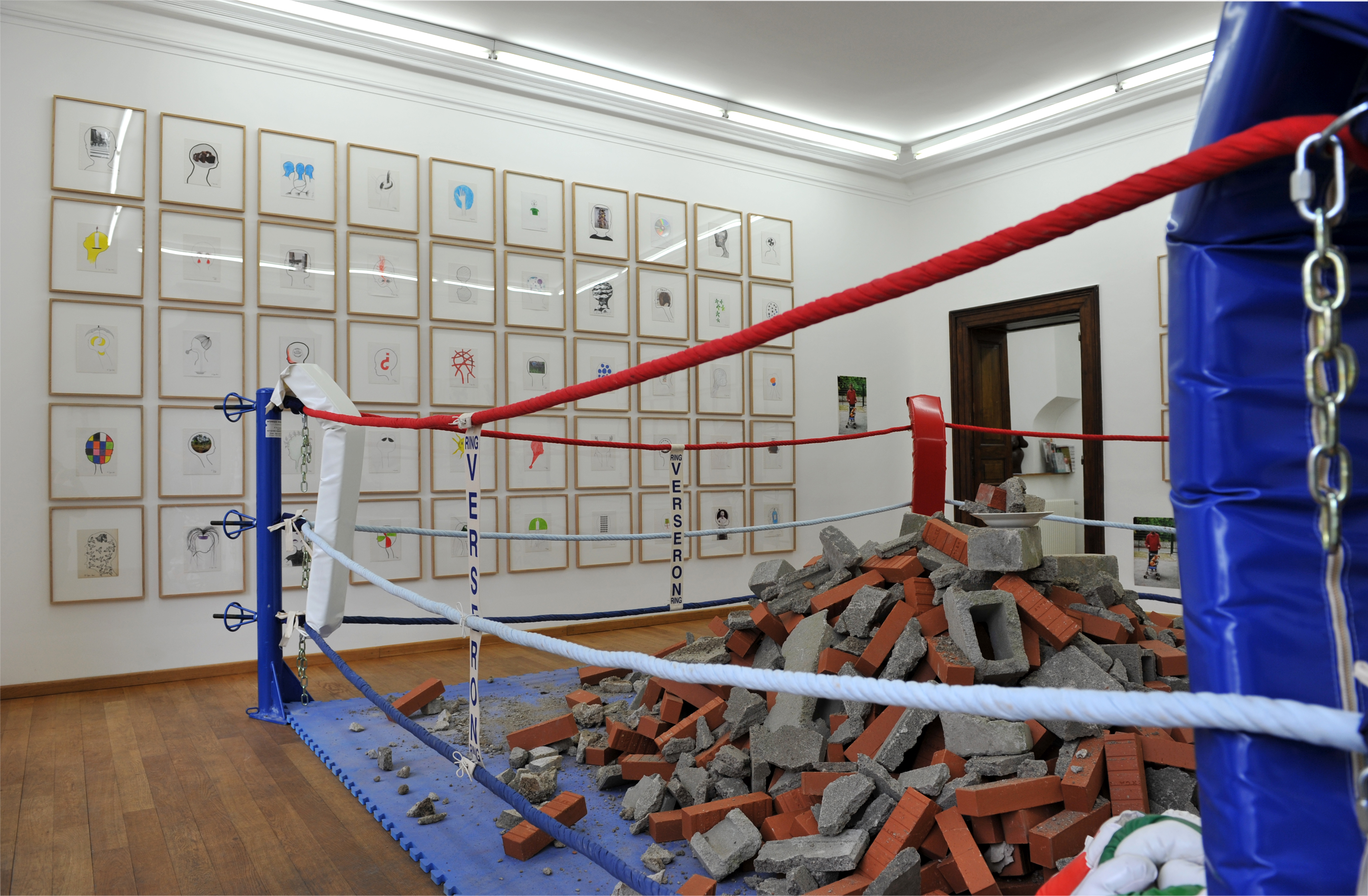 Exhibition view, Nosbaum Reding, Luxembourg, 2012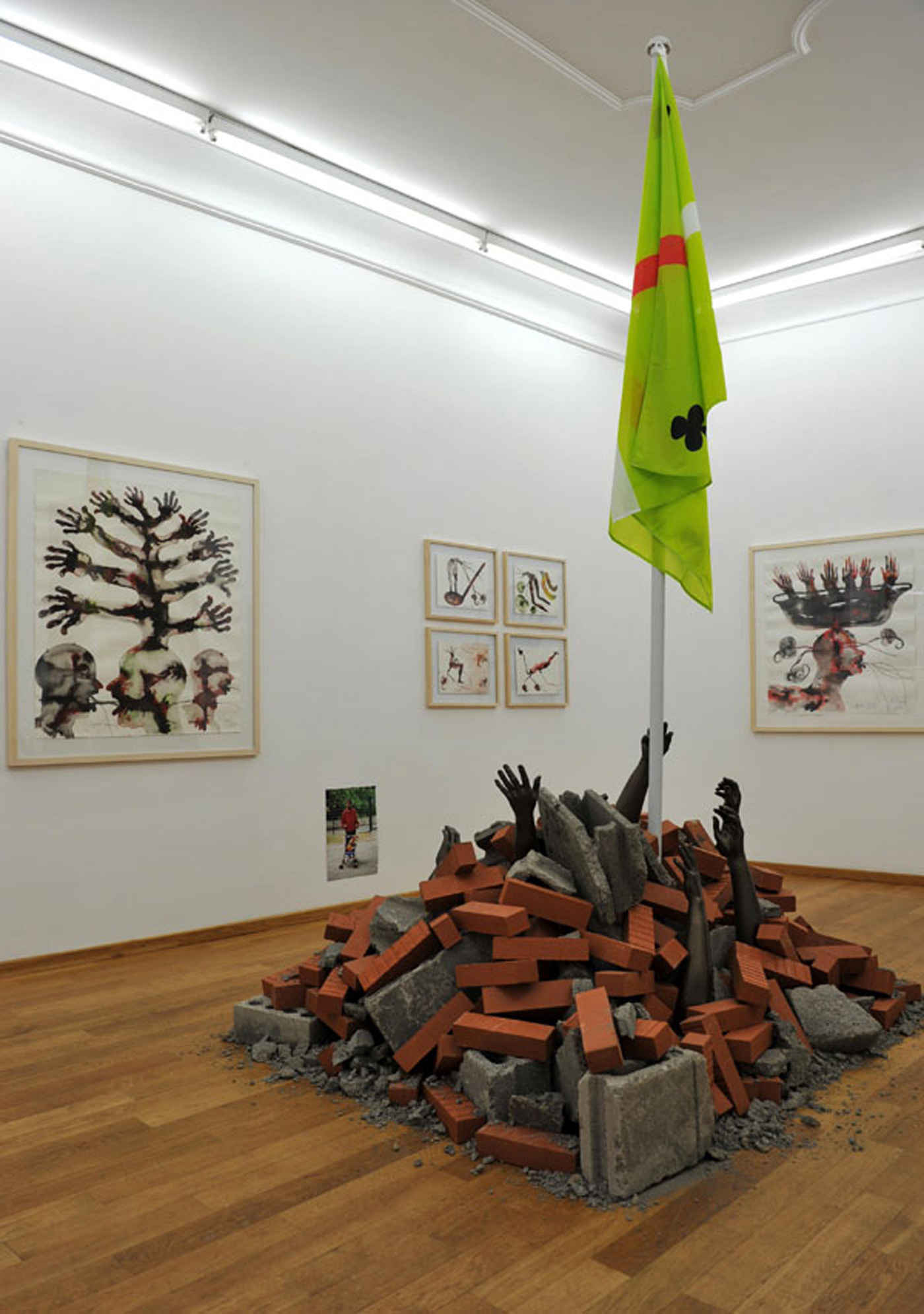 Exhibition view, Nosbaum Reding, Luxembourg, 2012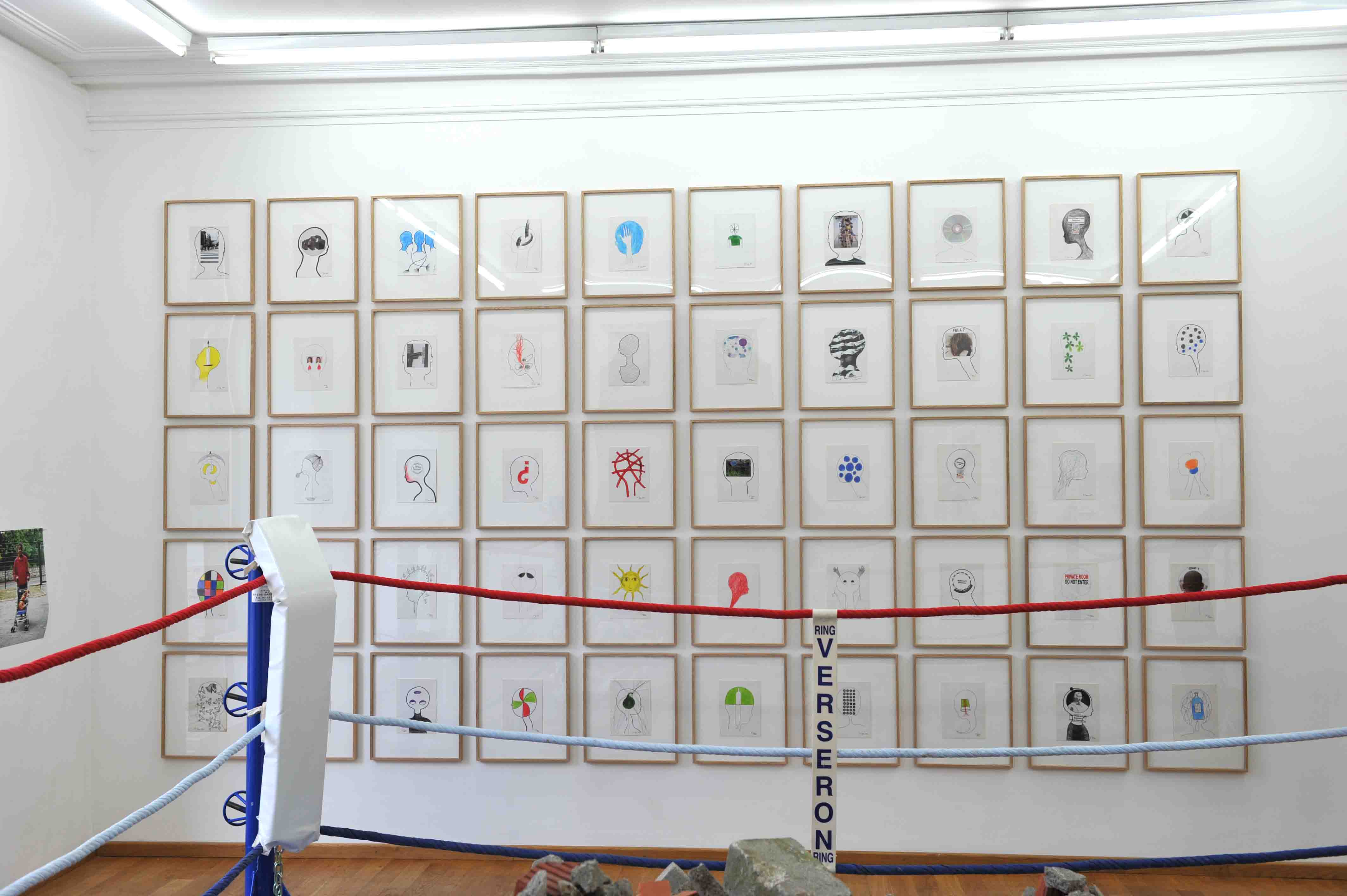 Exhibition view, Nosbaum Reding, Luxembourg, 2012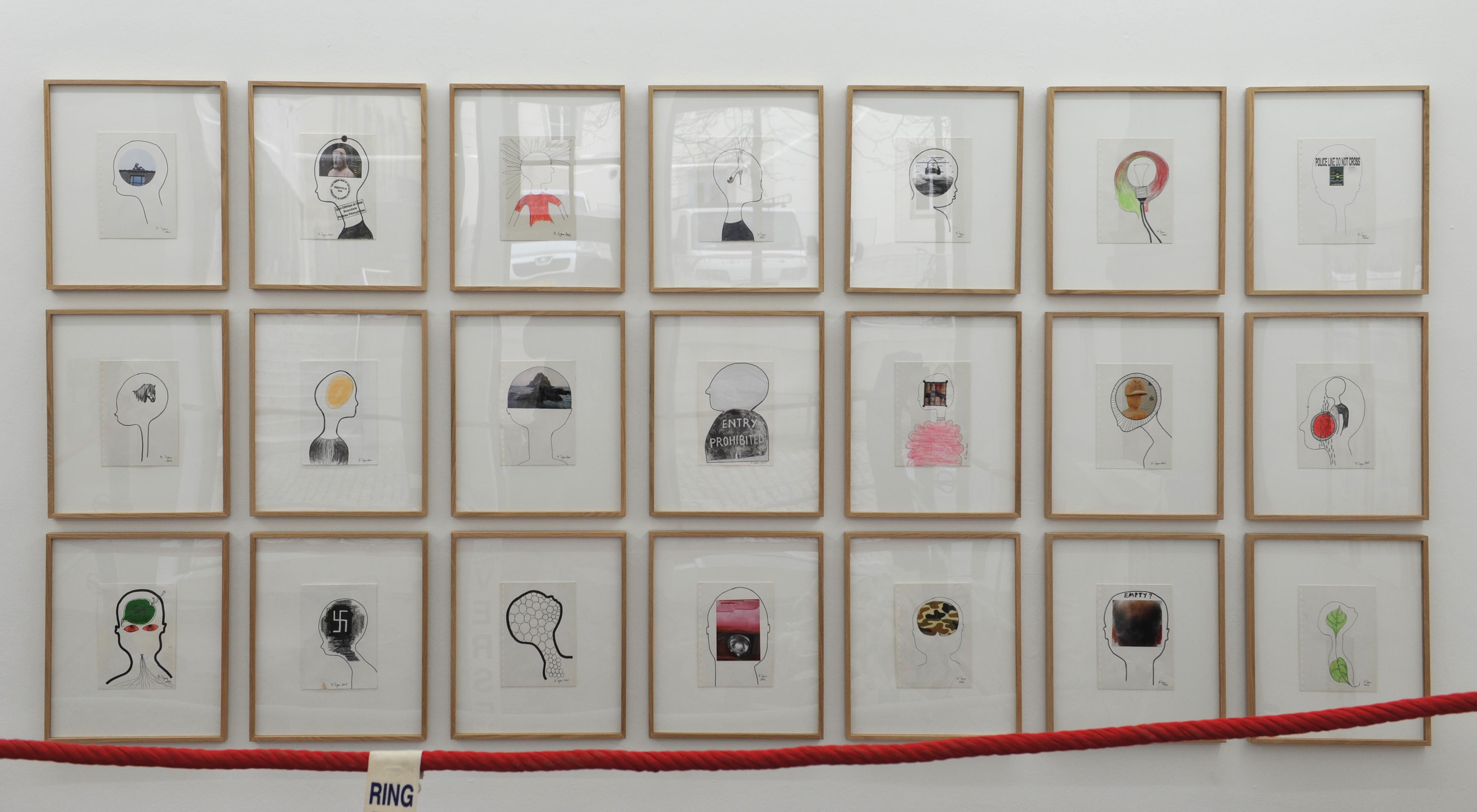 Exhibition view, Nosbaum Reding, Luxembourg, 2012
Informations
As his first solo exhibition at Nosbaum & Reding Gallery Barthélémy Toguo presents A World Child Looking at the Landscape.

Visitors are immersed in a fiction. In this implacable scenic arrangement, the serial photograph of a young boy towing a dog in a pushchair leads us on a sinuous journey riddled with obstacles and lets us discover a world in tatters.
The installation In Despair consists of a boxing ring littered with rubble and holding two plates, also filled with rubble, as though waiting to be served to a tormented and starving people. An assembly of monster heads, or Devil Heads, observes this saddening spectacle. But the exhibition doesn't stop there: in the second gallery space visitors discover Liberty Leading the People, the illustration of a long tragedy. Countless arms are emerging from a pile of rubble, the arms of people aspiring to freedom, and hovering above it all is the flag of a new nation, a flag which stands for peace, ecology, play, and hopes for a better future... The exhibition ends with In the Head, a series of drawings mapping a cartography of thoughts, madness, phantasms and phobias of our time. Through this series, Toguo tries to grasp what the world produces in the human mind. One could suspect an analytical intention, but rather than Freudian interpretations, these works are reminiscent of shrunken heads, inviting us to wonder "who thinks what" - thinking the environment, thinking culture, thinking sex, key, scissors, fire... in the head... everything goes through the head.

Born in 1967 in Cameroon, Barthélémy Toguo studied at the Ecole nationale supérieure des beaux-arts d'Abidjan (Ivory Coast), the Ecole supérieure d'art de Grenoble (France) and the Kunstakademie Düsseldorf (Germany). A versatile artist, his work has been shown in numerous museums worldwide, a.o. Drawing Center, New York; Centre Georges Pompidou, Paris; Museum of Contemporary Art, Miami; Mori Art Museum, Tokyo; Hayward Gallery, London; Baltic Centre for Contemporary Art, Gateshead; Kiasma Museum, Helsinki; Biennale of Sydney; Biennale de Lyon. In 2012 his work will be included in various exhibitions, among which La Triennale, Paris; Havana Biennial; Design Museum, New York.