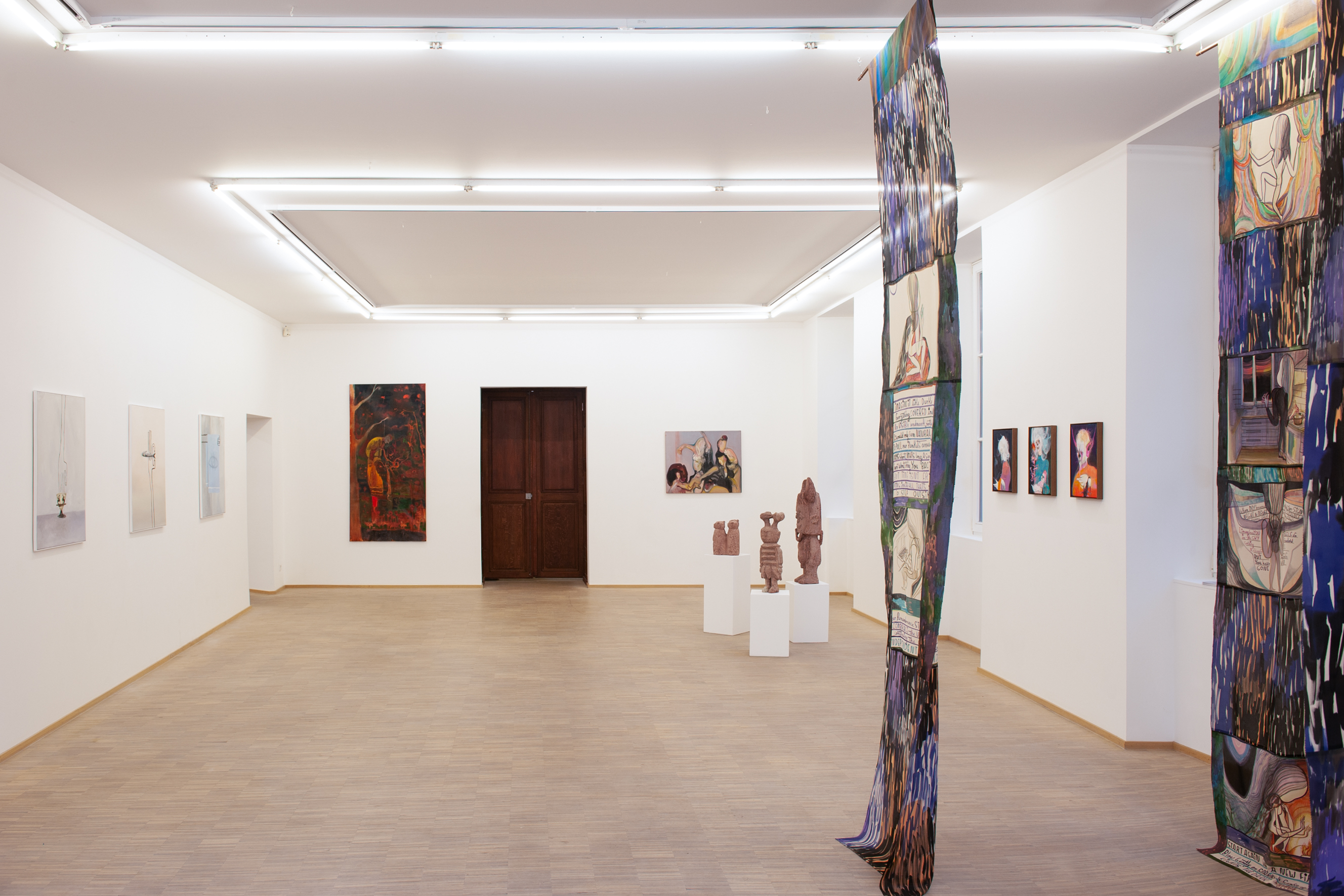 Exhibition view, Nosbaum Reding, Luxembourg, 2019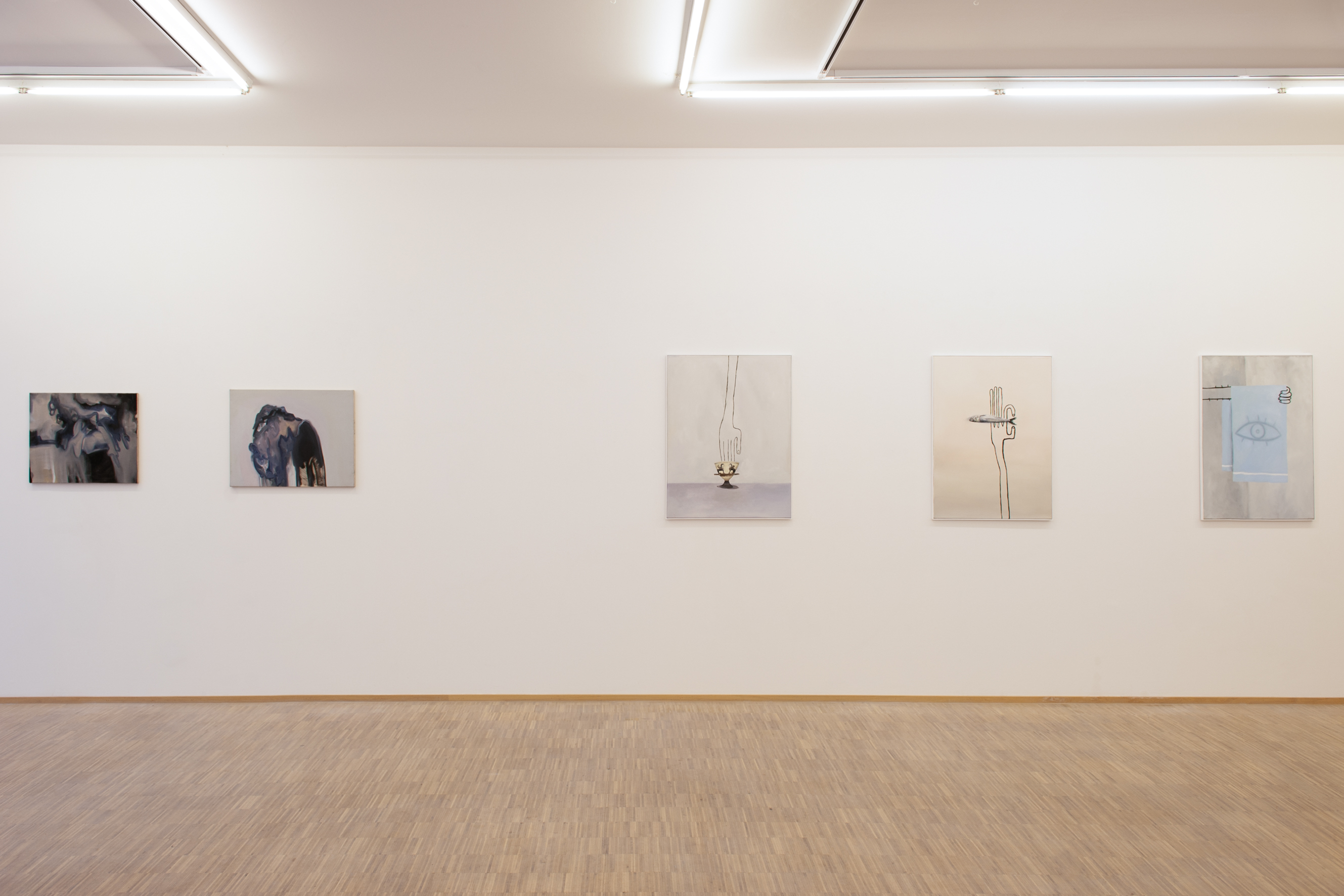 Exhibition view, Nosbaum Reding, Luxembourg, 2019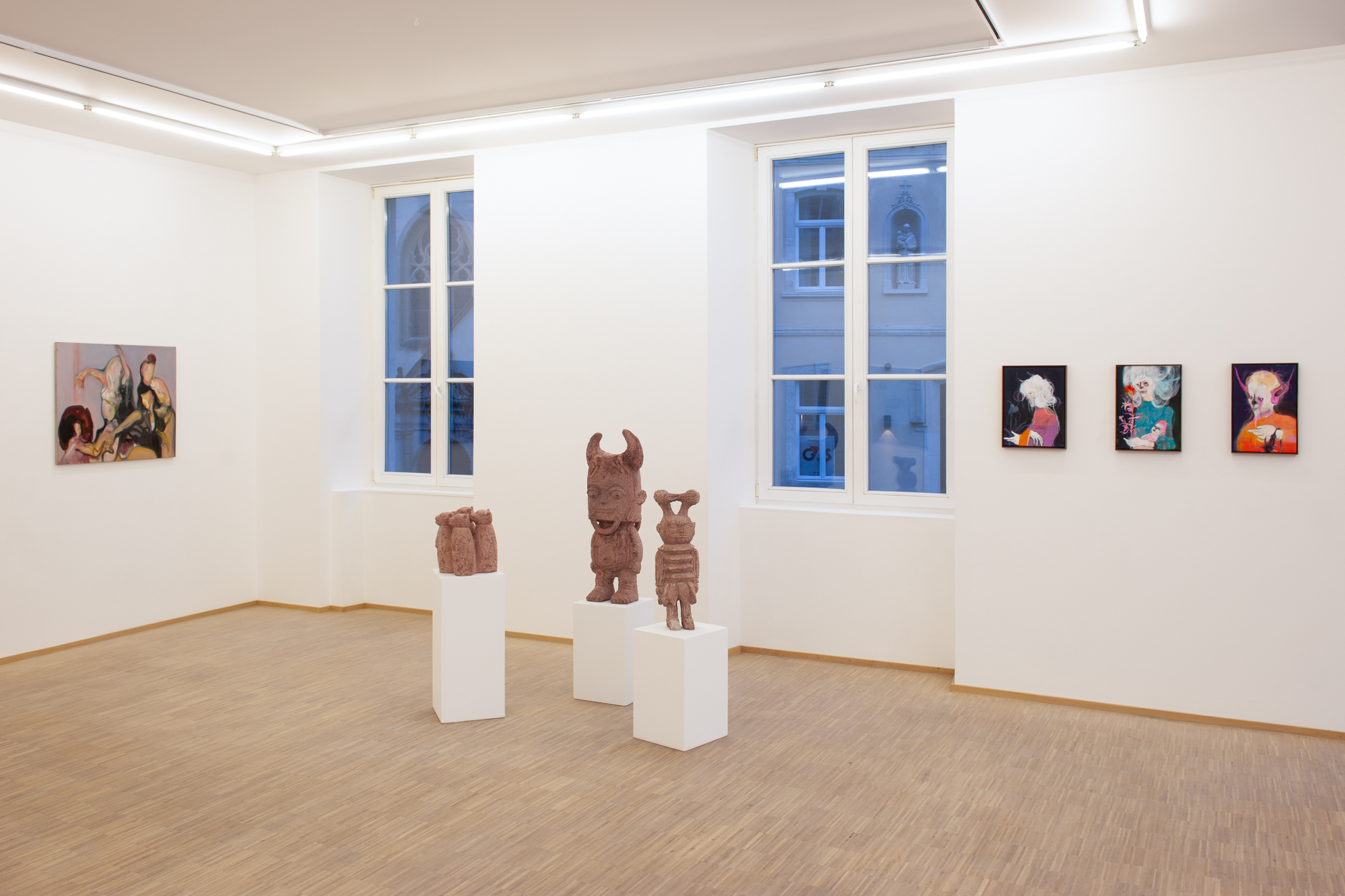 Exhibition view, Nosbaum Reding, Luxembourg, 2019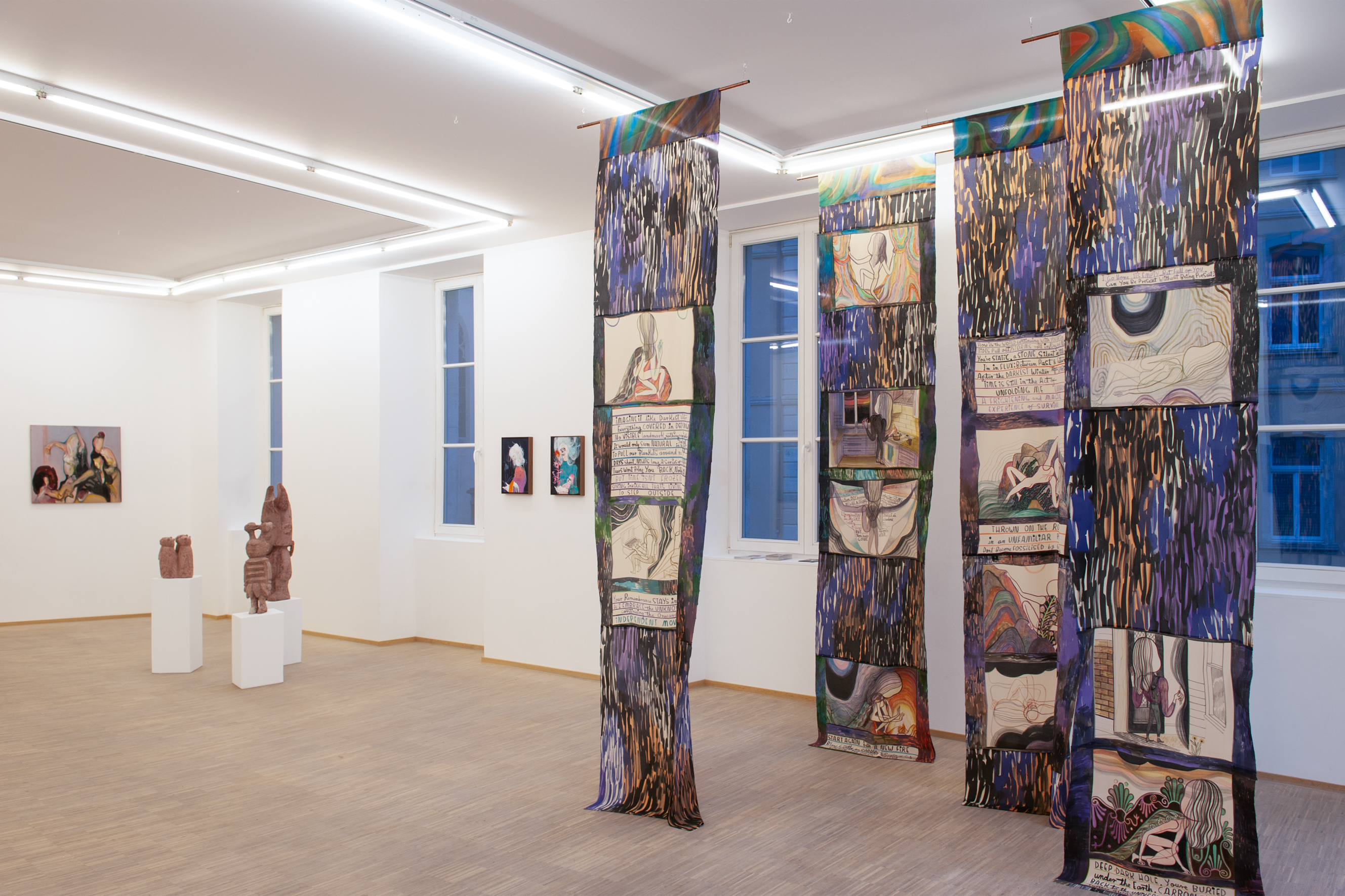 Exhibition view, Nosbaum Reding, Luxembourg, 2019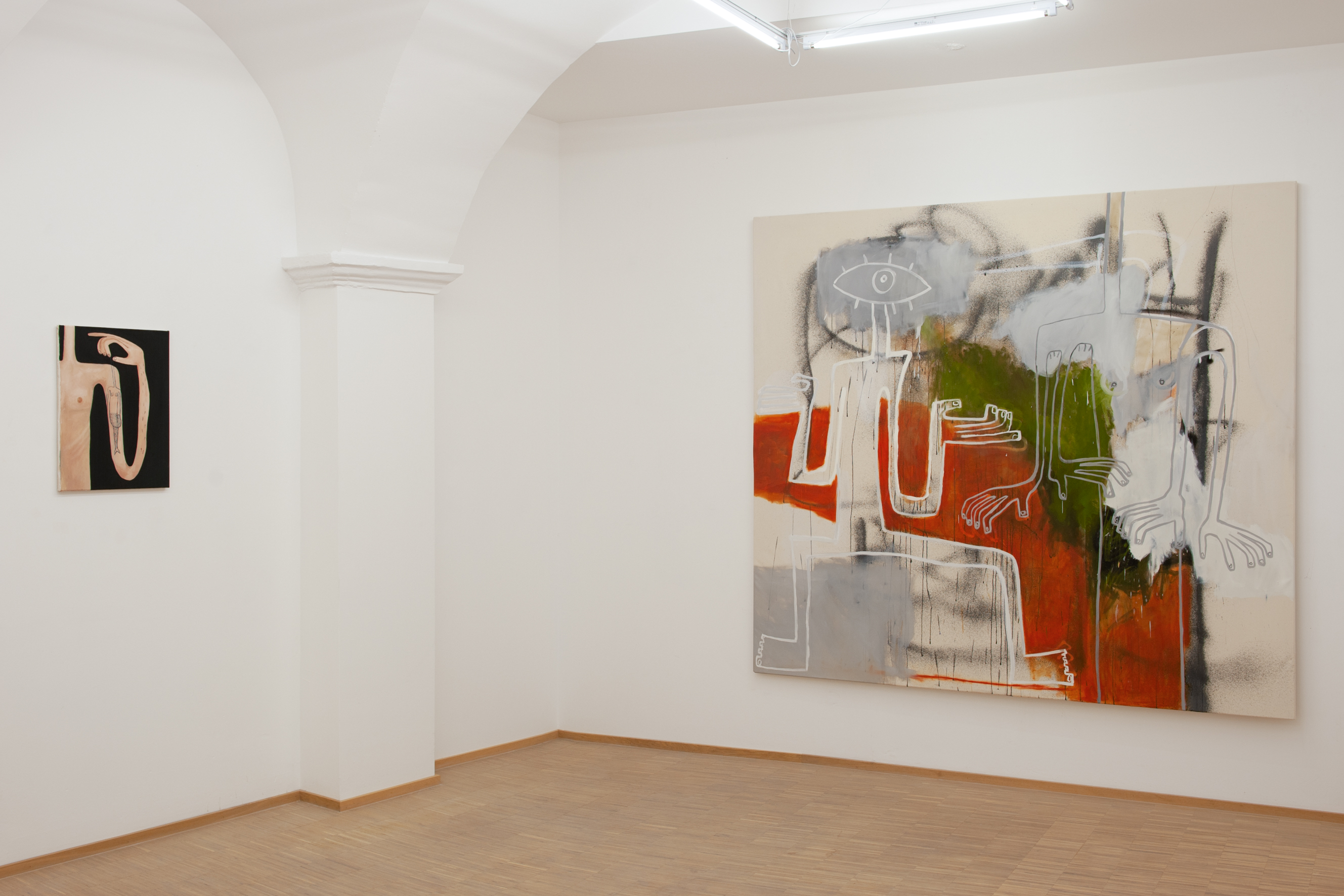 Exhibition view, Nosbaum Reding, Luxembourg, 2019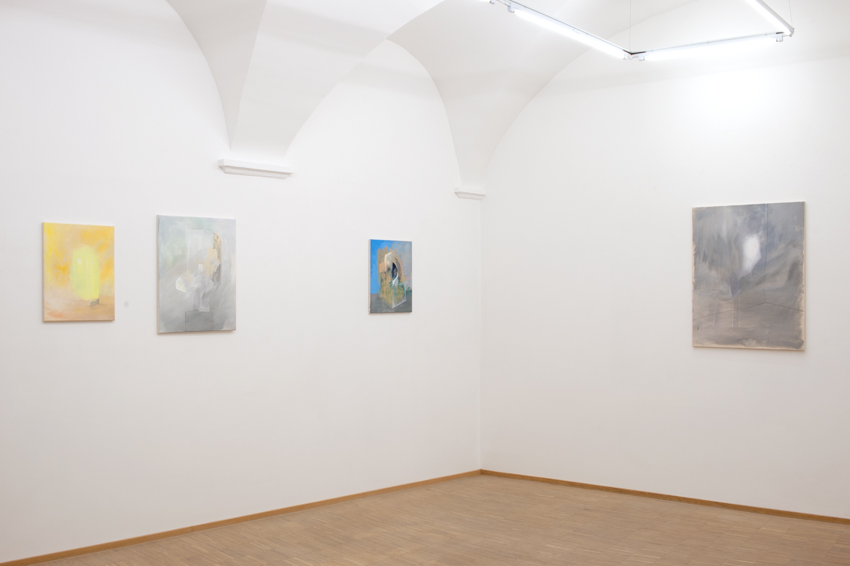 Exhibition view, Nosbaum Reding, Luxembourg, 2019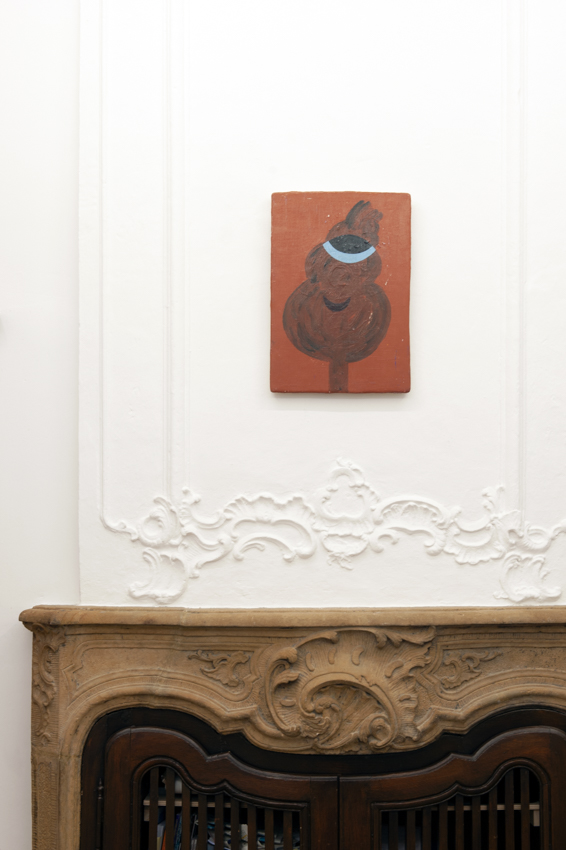 Exhibition view, Nosbaum Reding, Luxembourg, 2019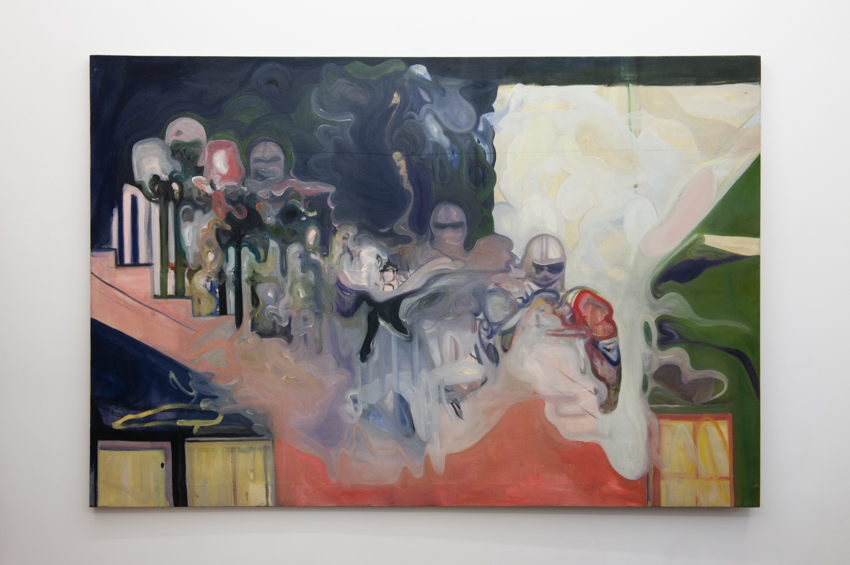 Exhibition view, Nosbaum Reding, Luxembourg, 2019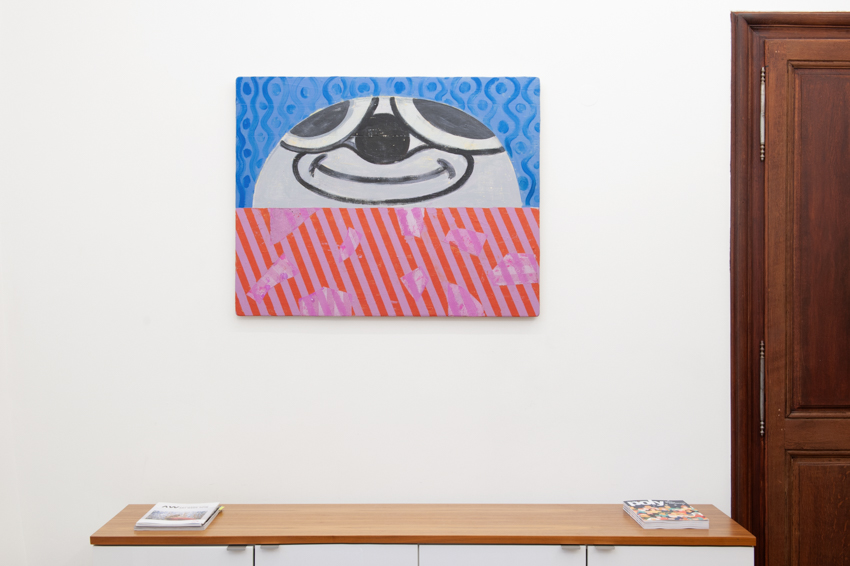 Exhibition view, Nosbaum Reding, Luxembourg, 2019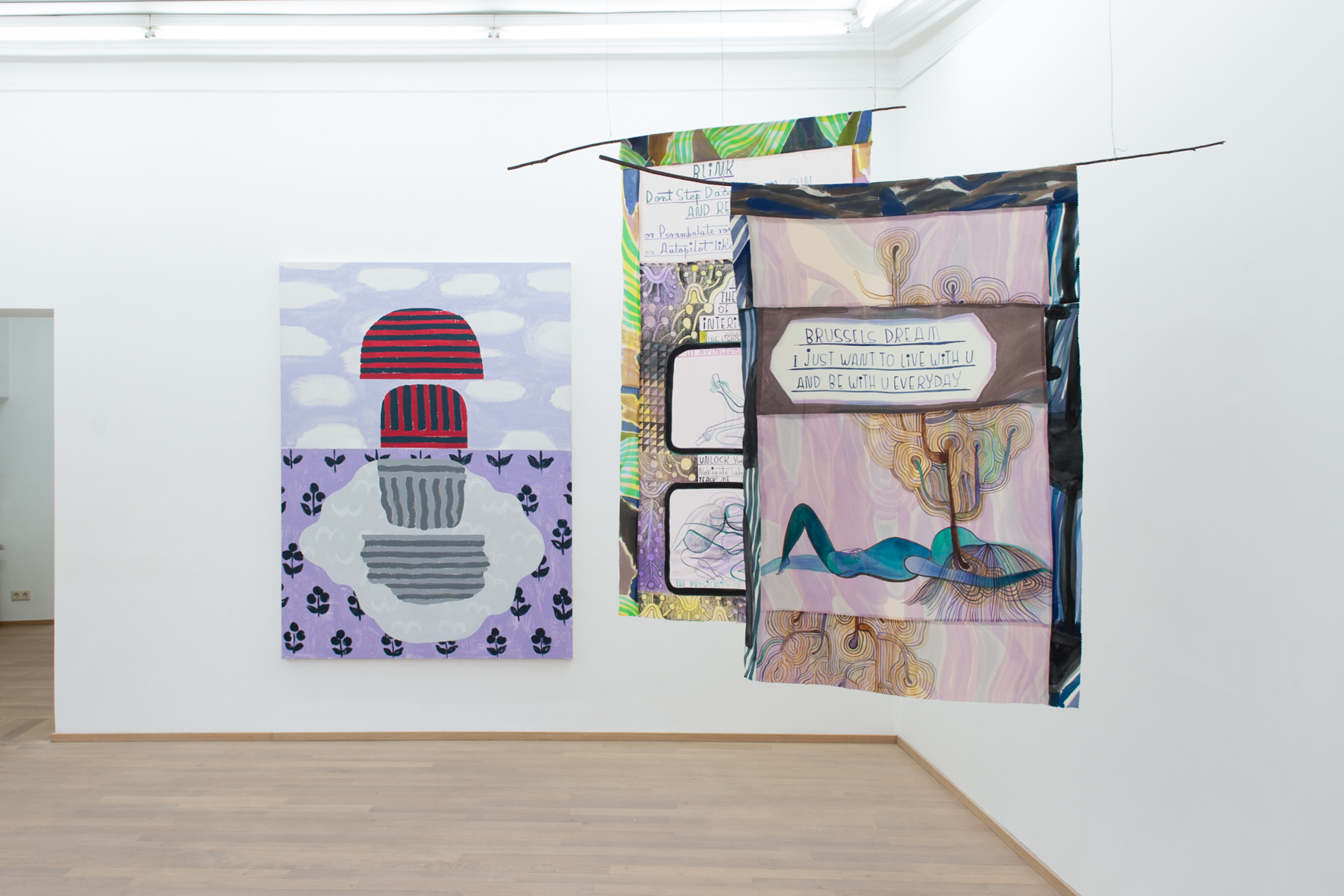 Exhibition view, Nosbaum Reding, Luxembourg, 2019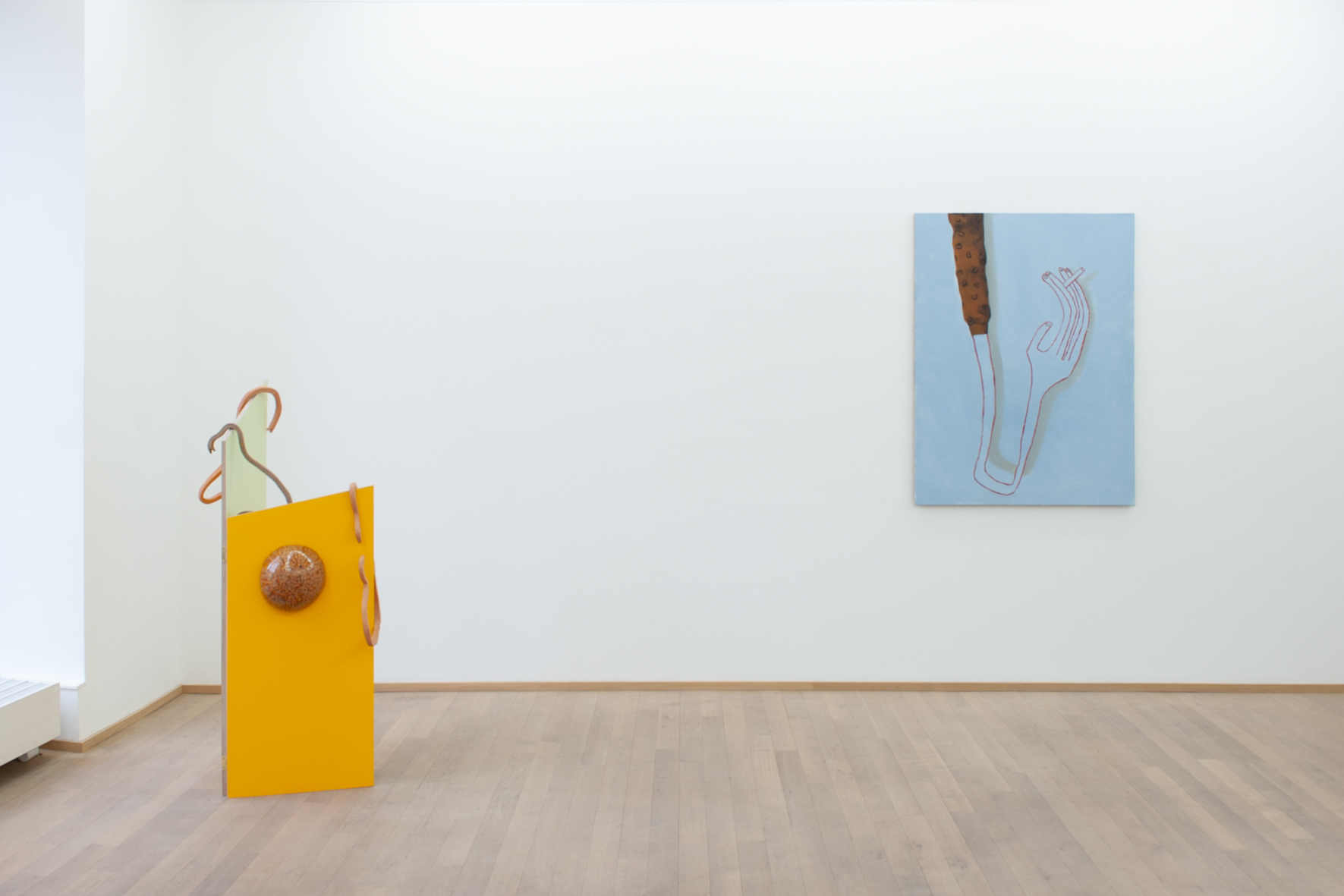 Exhibition view, Nosbaum Reding, Luxembourg, 2019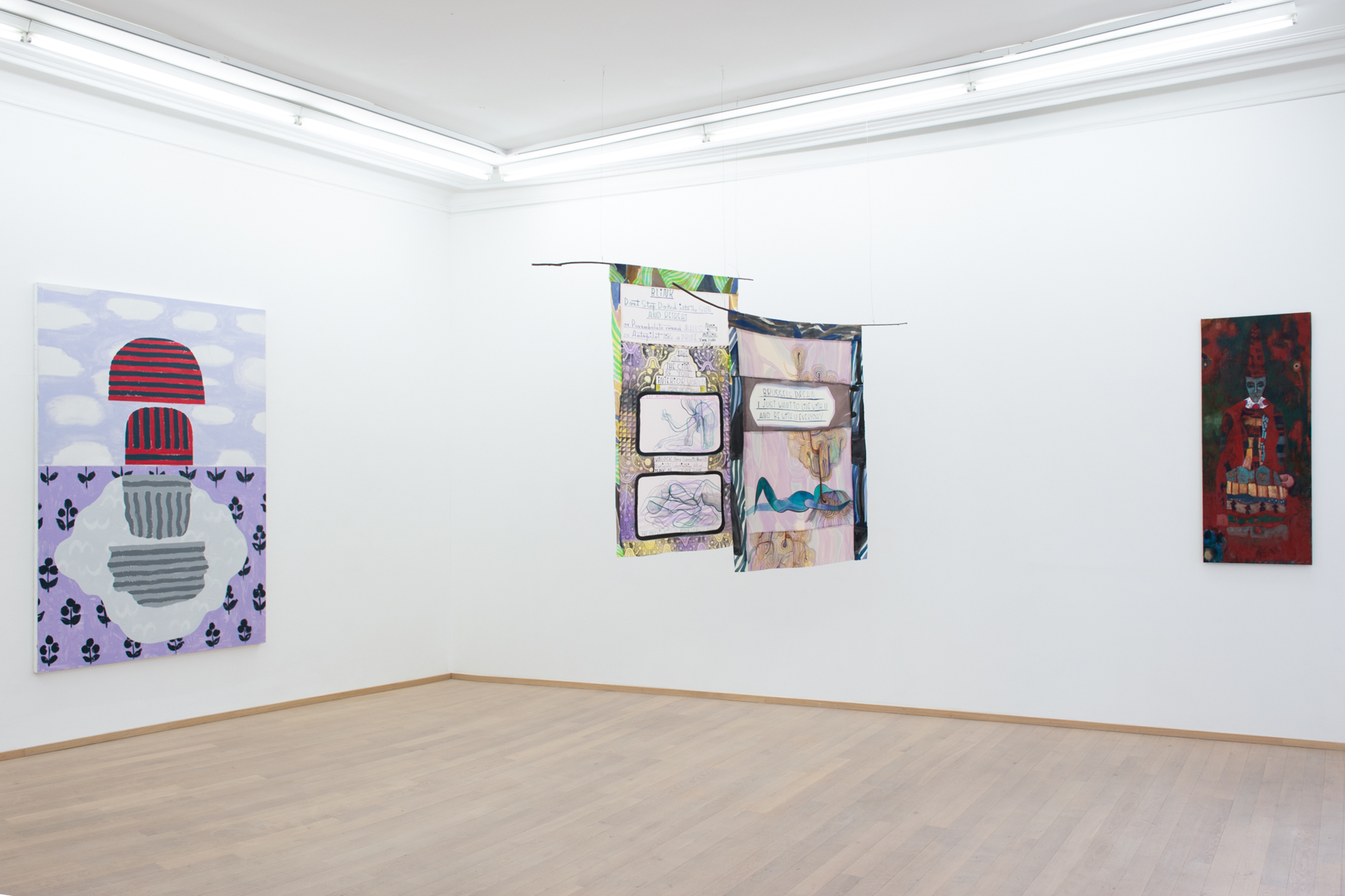 Exhibition view, Nosbaum Reding, Luxembourg, 2019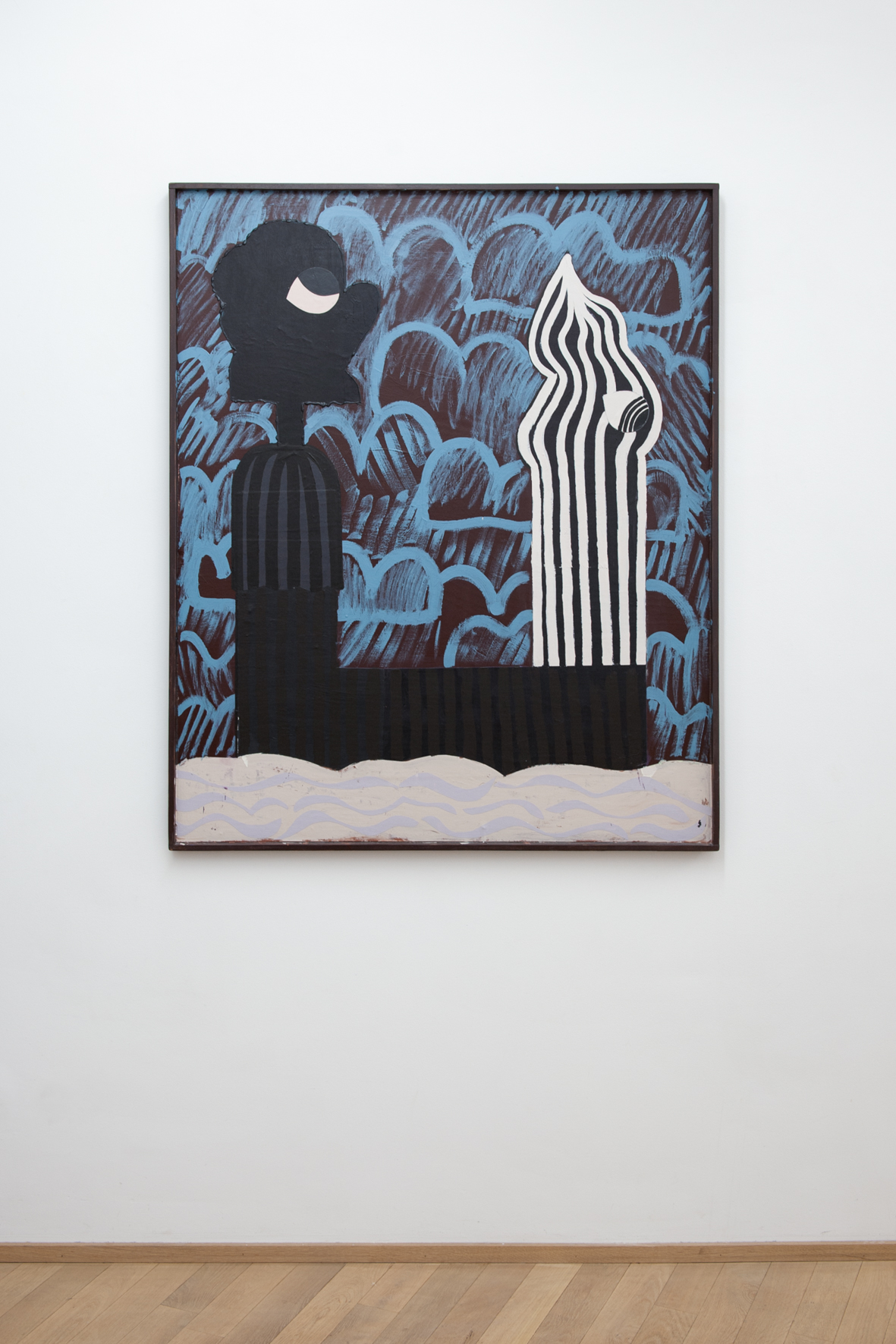 Exhibition view, Nosbaum Reding, Luxembourg, 2019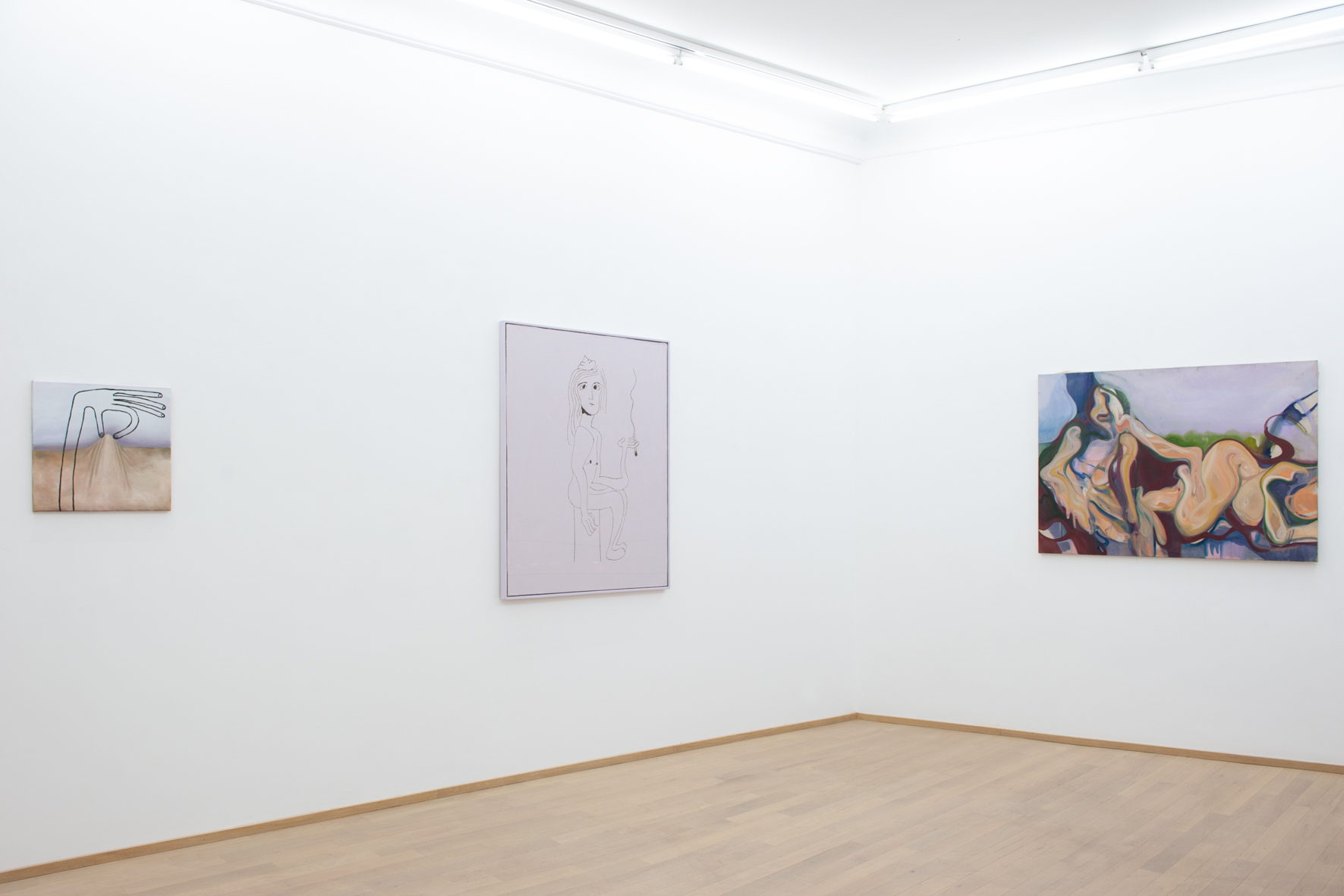 Exhibition view, Nosbaum Reding, Luxembourg, 2019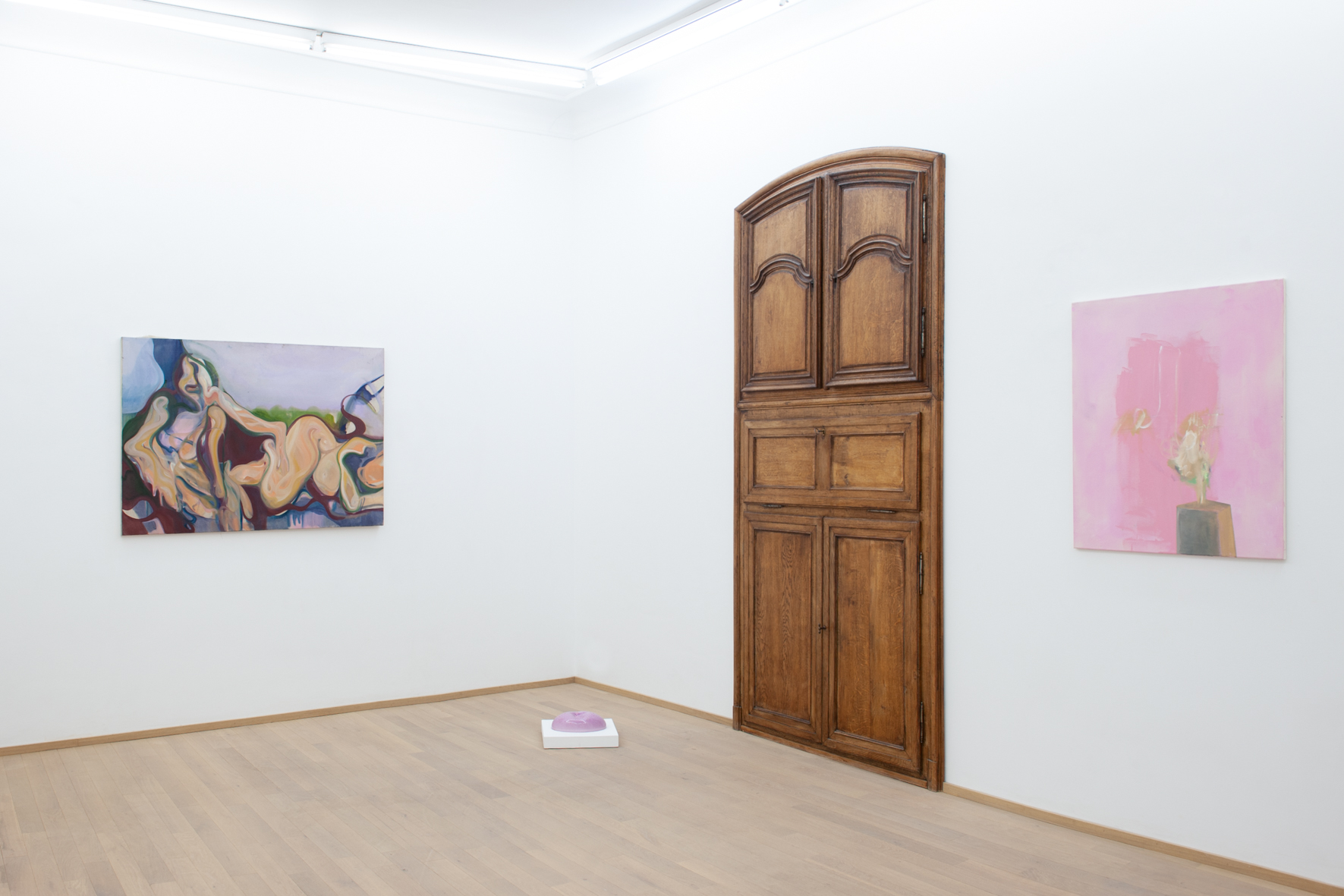 Exhibition view, Nosbaum Reding, Luxembourg, 2019
Exhibited Works
Sophie Ullrich
untitled
, 2019
oil on canvas
78.74 x 90.55 in ( 200 x 230 cm )
Not available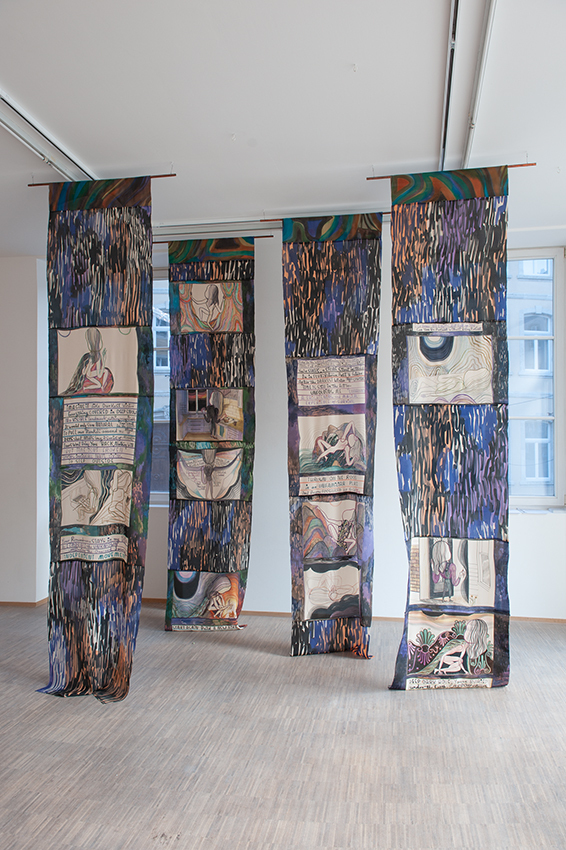 Emma Talbot
Thrown on the rocks in an unfamiliar place
, 2018
Acrylic on silk, copper tubes, nylon string (not attached)
125.98 x 27.56 in ( 320 x 70 cm )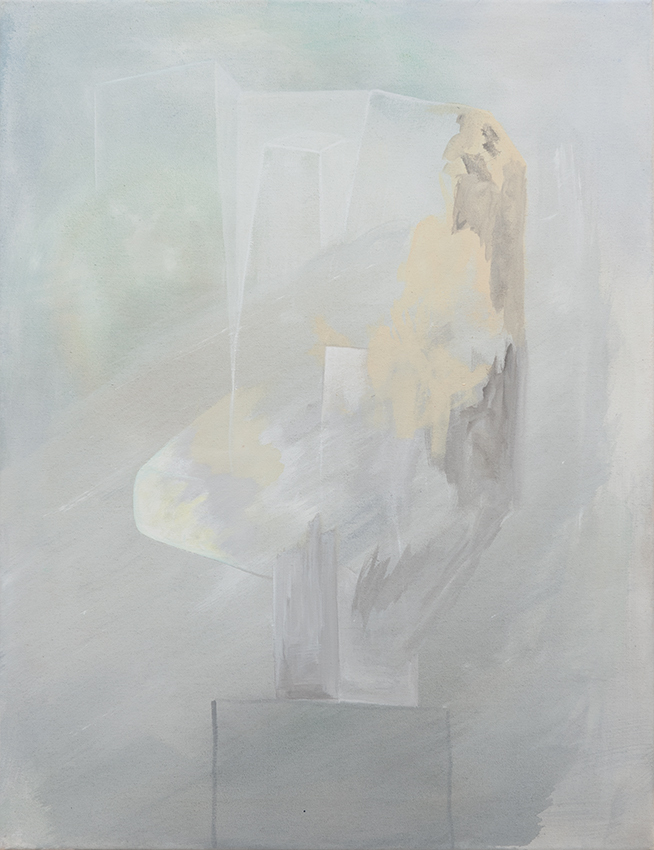 Max Marion Kober
untitled
, 2019
gouache on canvas
25.59 x 19.69 in ( 65 x 50 cm )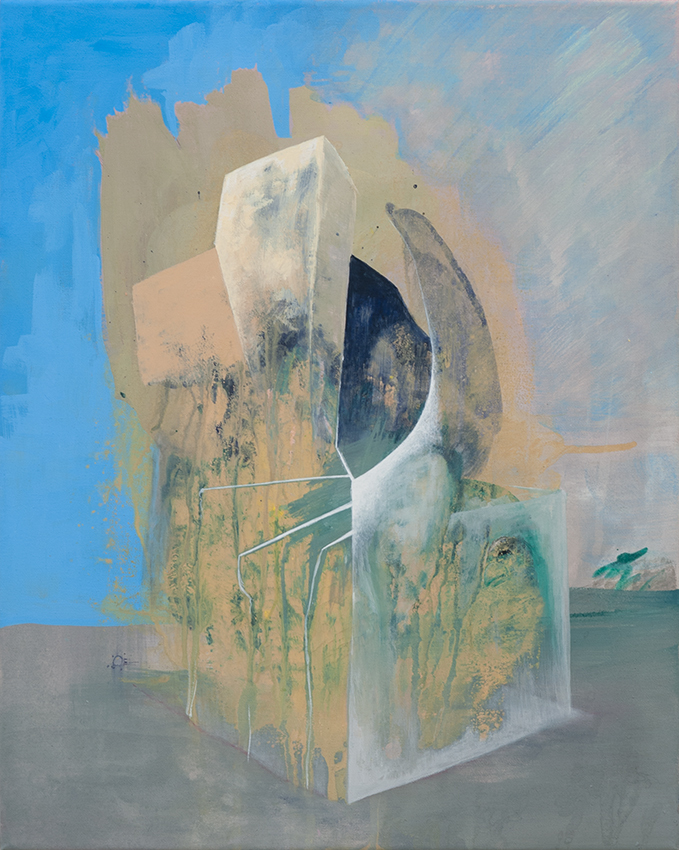 Max Marion Kober
untitled
, 2019
gouache on canvas
19.69 x 15.75 in ( 50 x 40 cm )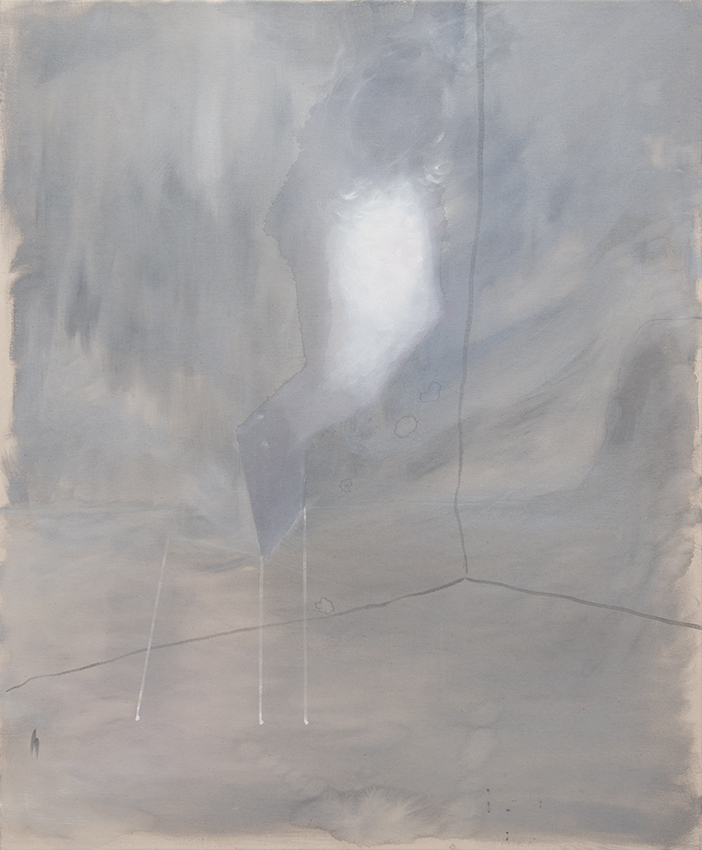 Max Marion Kober
untitled
, 2019
gouache on canvas
35.43 x 29.13 in ( 90 x 74 cm )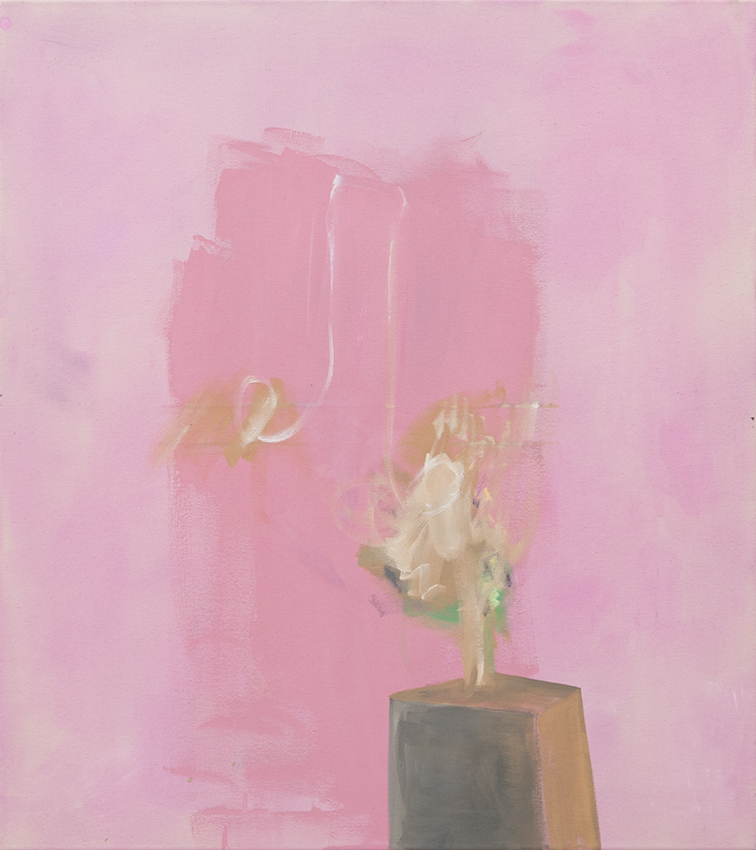 Max Marion Kober
untitled
, 2019
gouache on canvas
35.43 x 31.5 in ( 90 x 80 cm )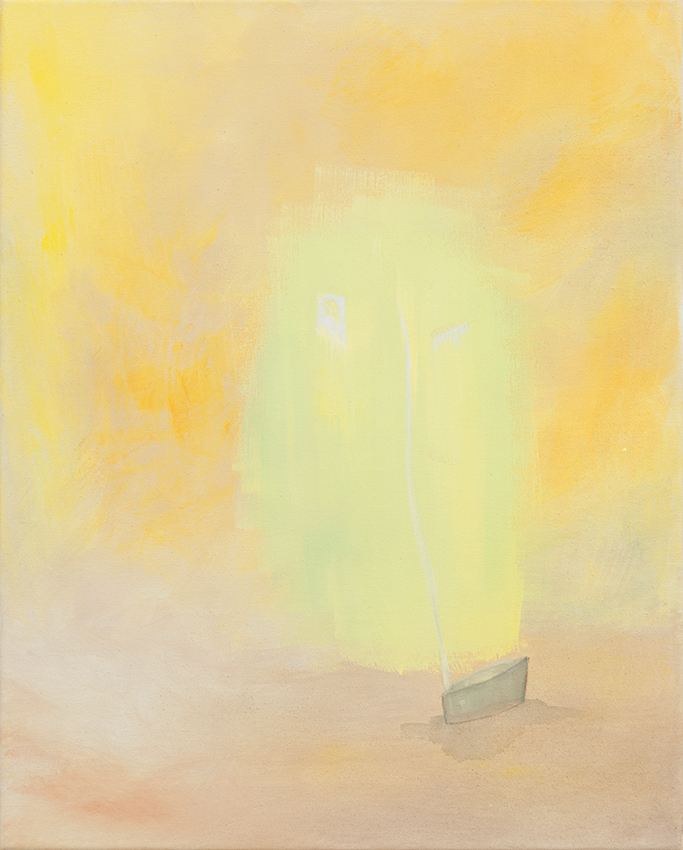 Max Marion Kober
untitled
, 2019
gouache on canvas
19.69 x 15.75 in ( 50 x 40 cm )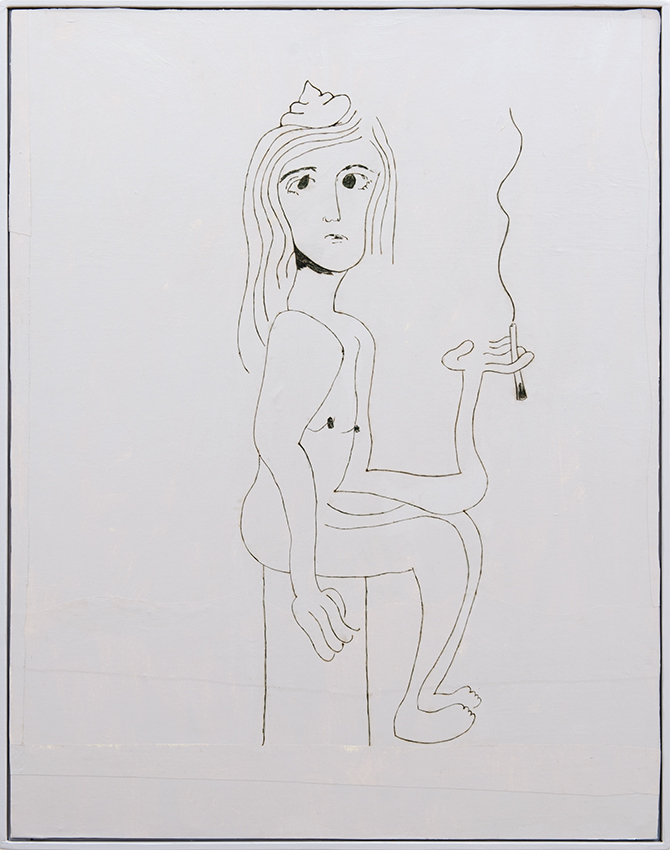 Nel Aerts
Ik zit hier hé
, 2015
Acrylic on paper on wook, burnt drawing, artist made frame
49.61 x 38.58 in ( 126 x 98 cm )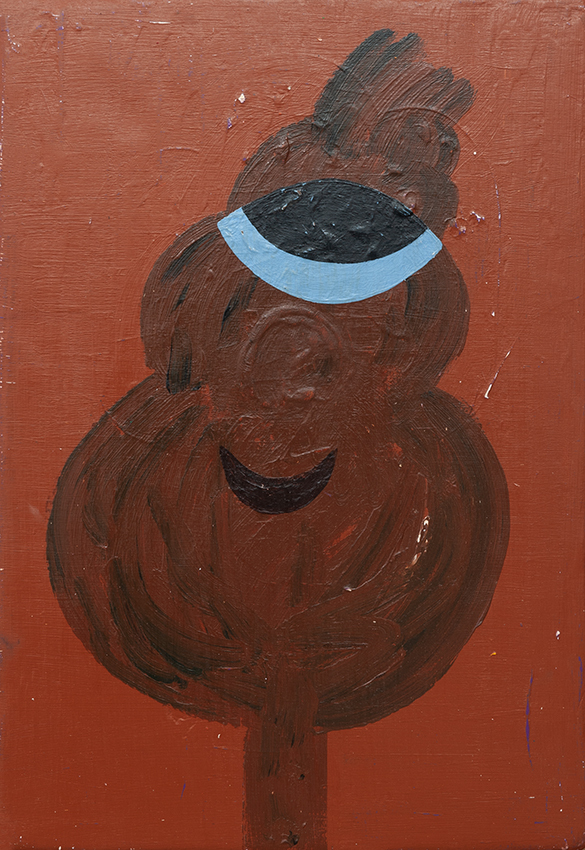 Nel Aerts
Herr Tränen Jäger
, 2019
acrylic and varnish on canvas
19.29 x 12.99 in ( 49,5 x 33,5 cm )
Not available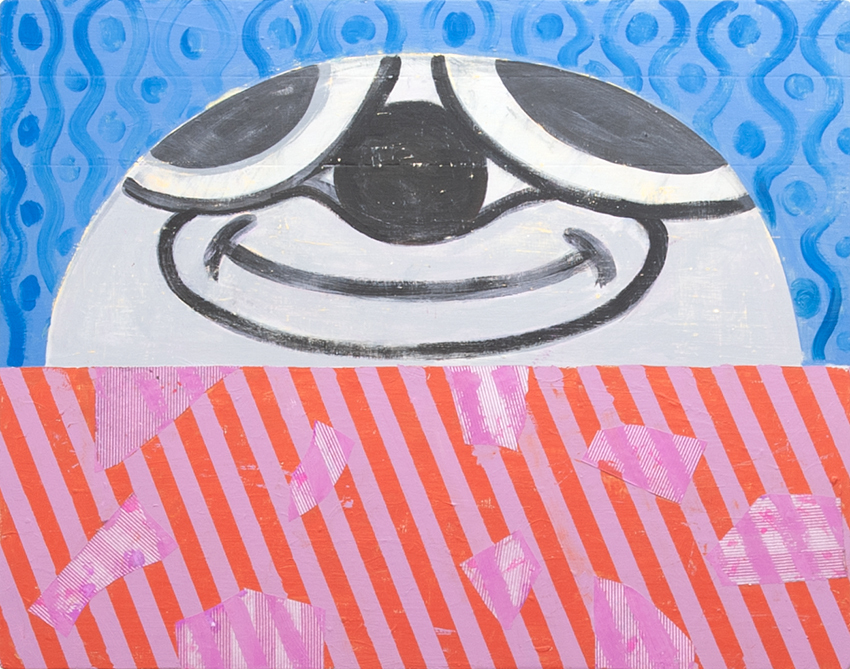 Nel Aerts
Humpty the Eggman
, 2019
Acrylic, paper and spray paint on wood
31.5 x 40.16 in ( 80 x 102 cm )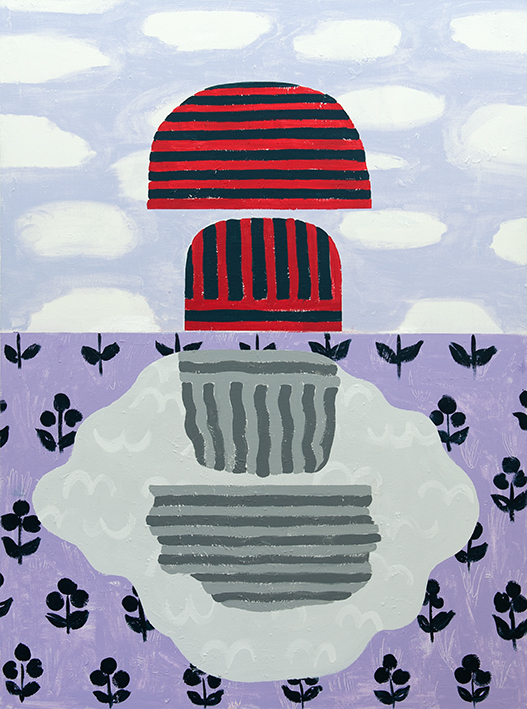 Nel Aerts
Narzissmus
, 2018
Acrylic on canvas
74.8 x 55.12 in ( 190 x 140 cm )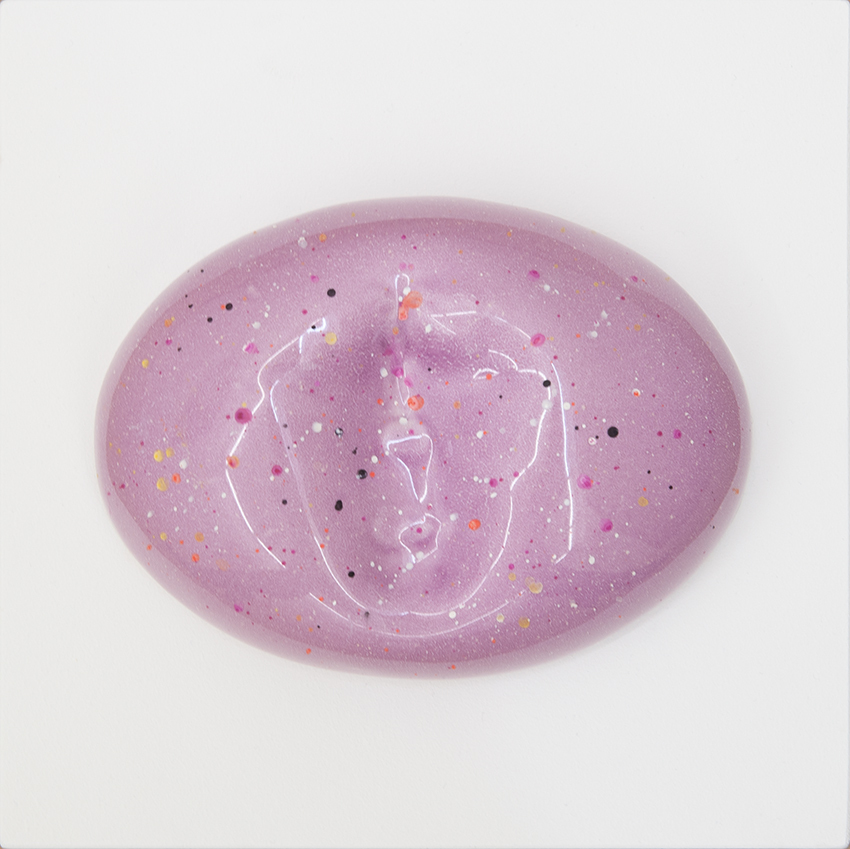 Jennifer Tee
Abstraction of shape, form and presence no.11
, 2018
Glazed ceramics
11.81 x 8.27 x 4.72 in ( 30 x 21 x 12 cm )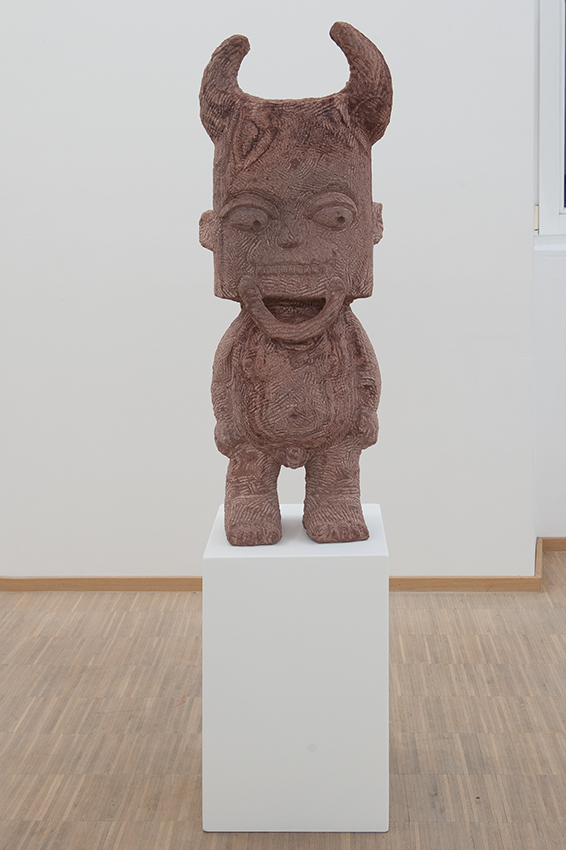 Stefan Rinck
The Shopper
, 2016
Sandstone
34.65 x 13.78 x 9.06 in ( 88 x 35 x 23 cm )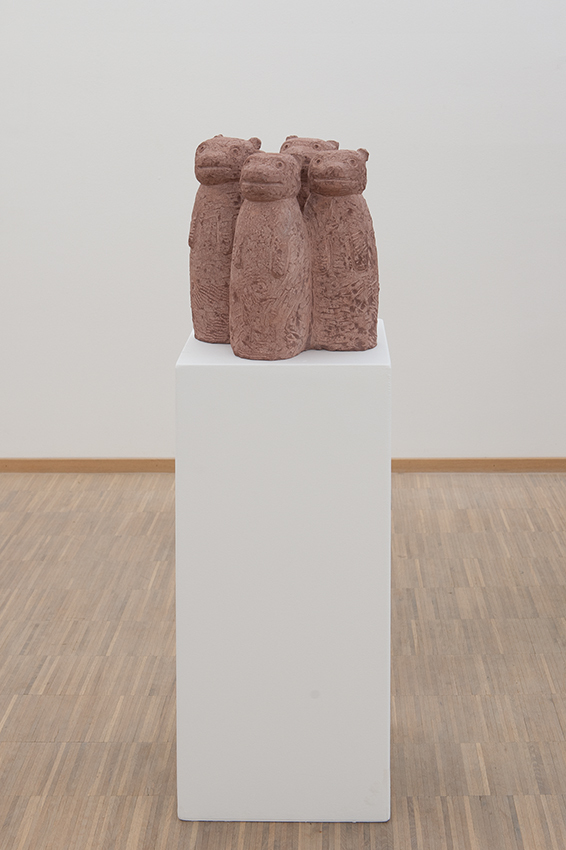 Stefan Rinck
Tick, trick, track + track
, 2009
Sandstone
11.81 x 9.84 x 9.84 in ( 30 x 25 x 25 cm )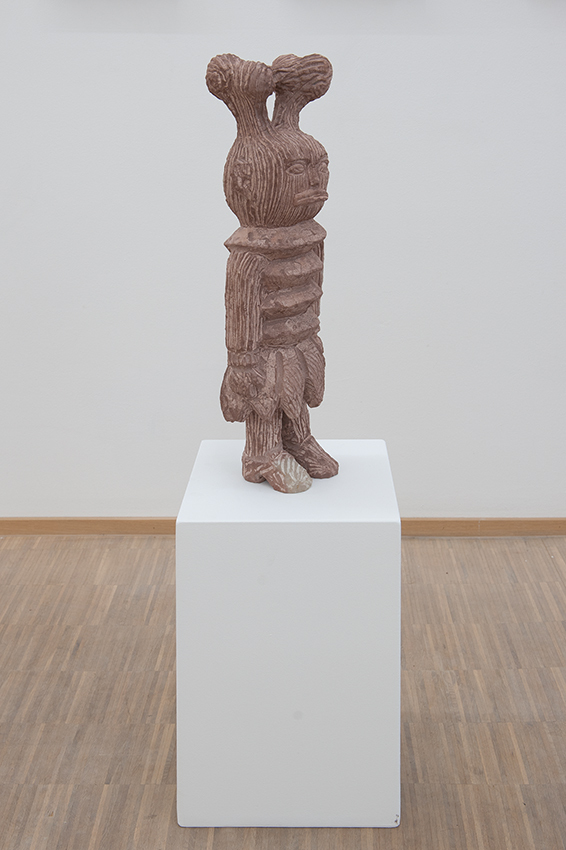 Stefan Rinck
Bonehead
, 2014
Sandstone
23.62 x 7.87 x 5.91 in ( 60 x 20 x 15 cm )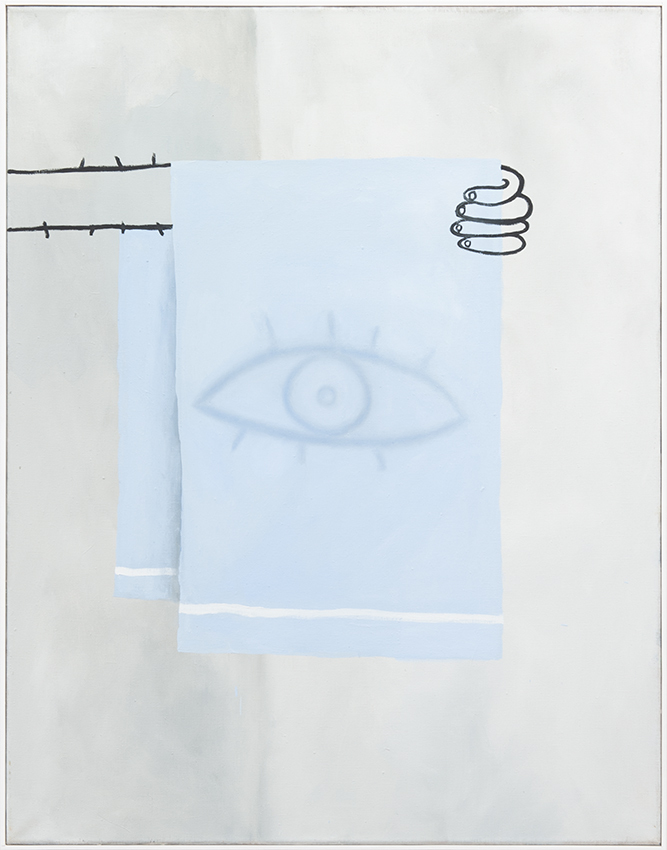 Sophie Ullrich
untitled
, 2019
oil on canvas
35.43 x 27.56 in ( 90 x 70 cm )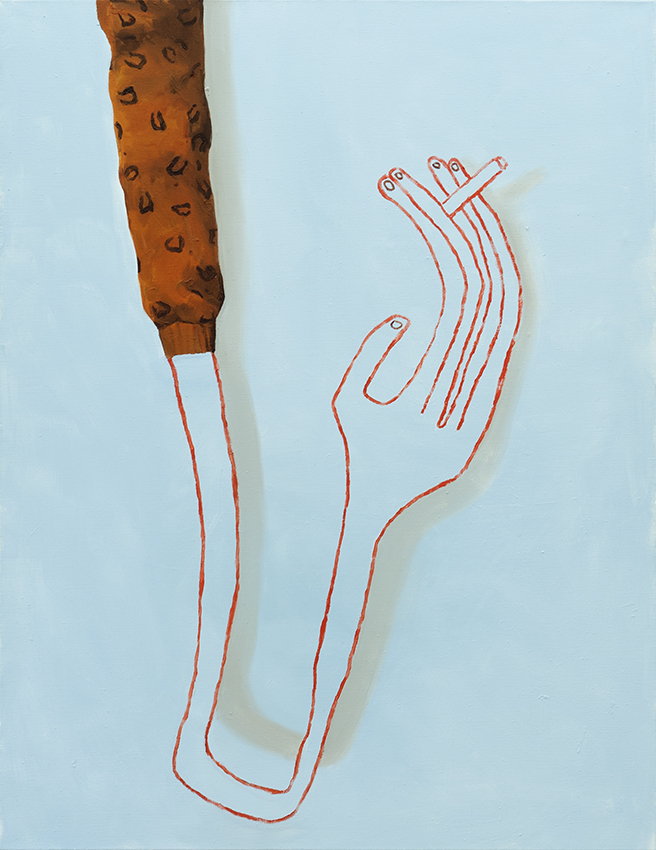 Sophie Ullrich
Eberhard
, 2019
oil on canvas
51.18 x 39.37 in ( 130 x 100 cm )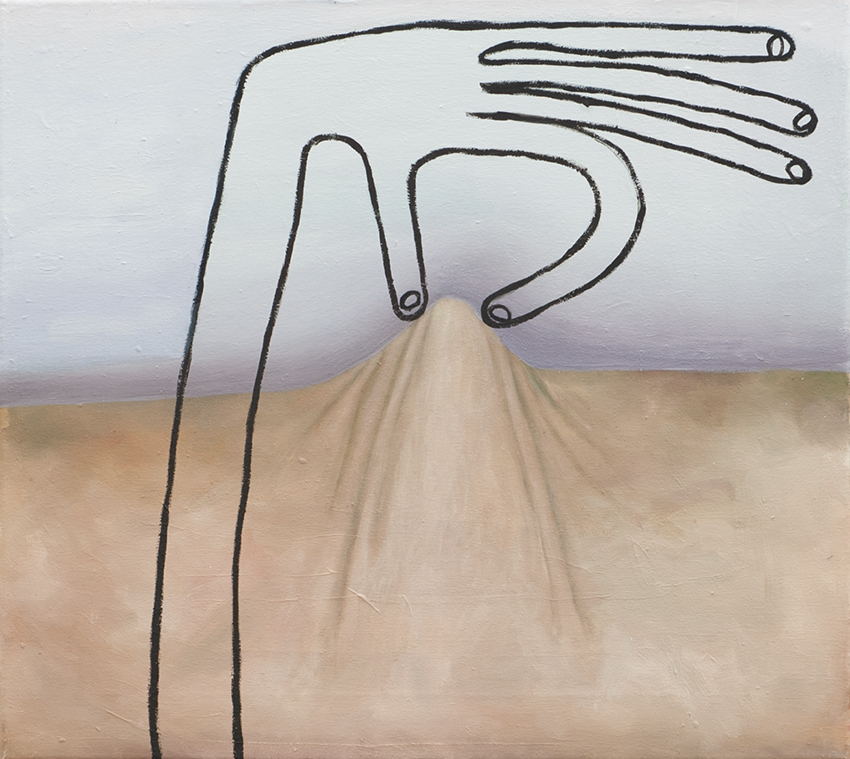 Sophie Ullrich
untitled
, 2019
oil on canvas
17.72 x 19.69 in ( 45 x 50 cm )
Not available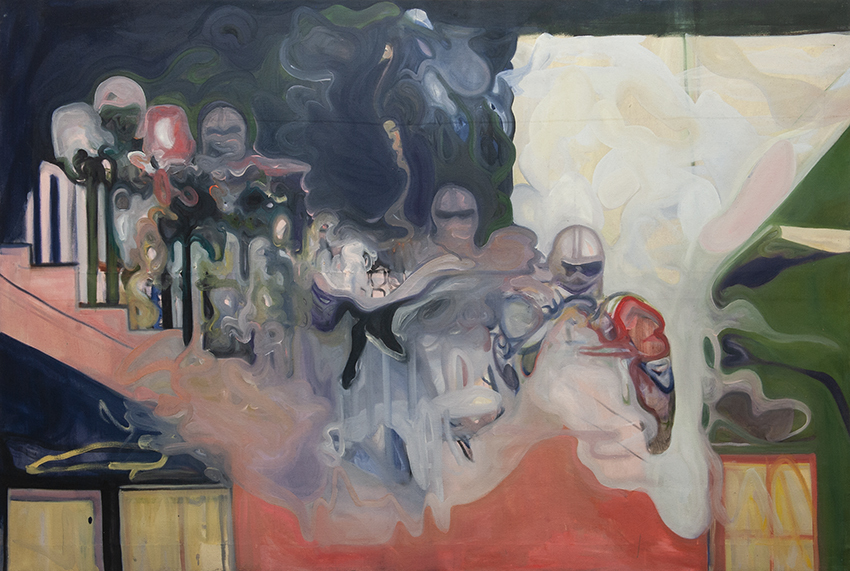 Ana Karkar
You and whose army? The book of the dead
, 2018
oil on canvas
51.18 x 76.77 in ( 130 x 195 cm )
Not available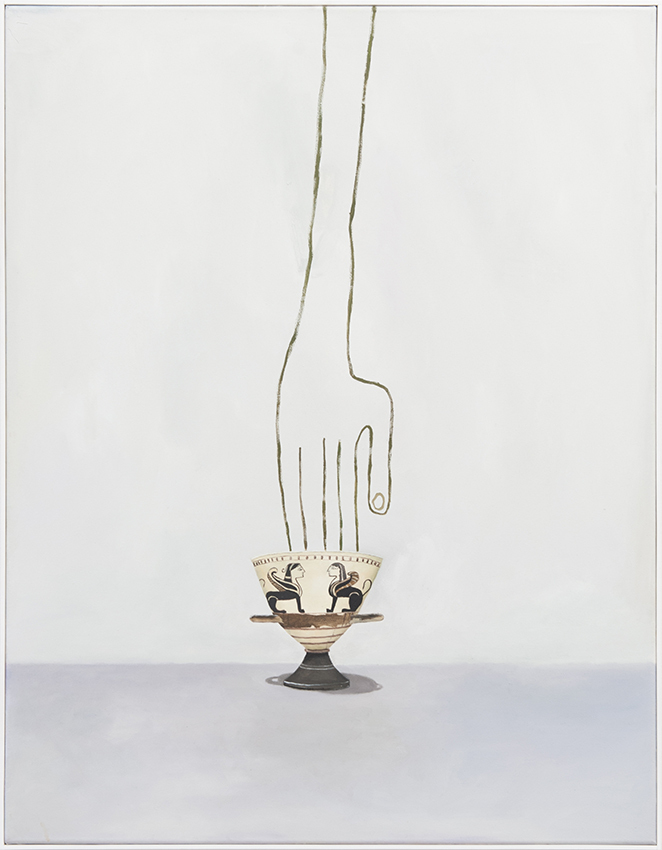 Sophie Ullrich
untitled
, 2019
oil on canvas
35.43 x 27.56 in ( 90 x 70 cm )
Not available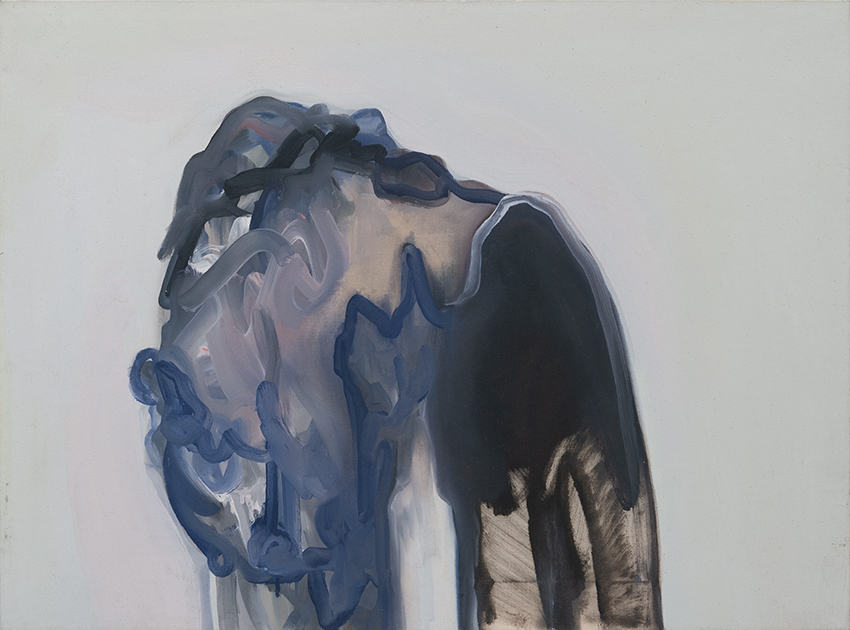 Ana Karkar
How many licks does it take to get to the center?
, 2017
oil on canvas
21.26 x 28.74 in ( 54 x 73 cm )
Not available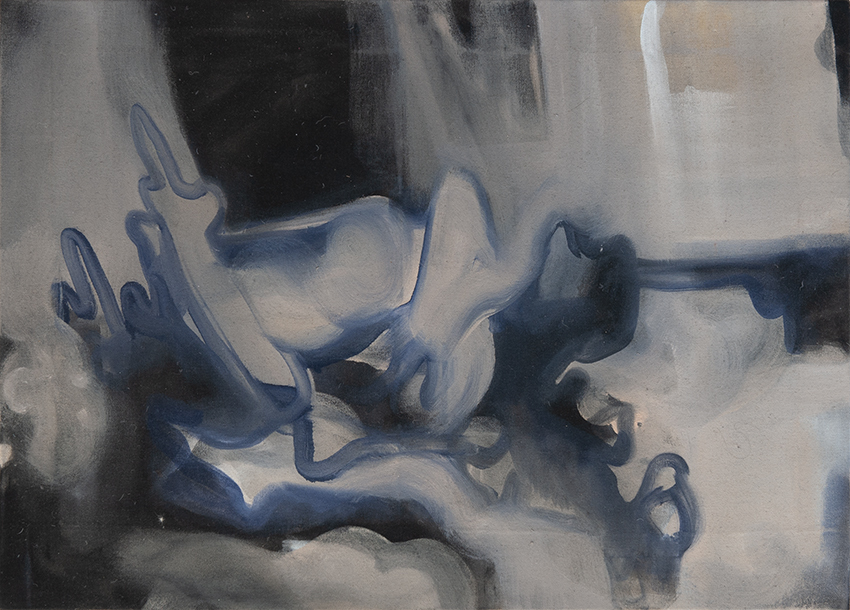 Ana Karkar
Midnight Action
, 2016
oil on canvas
19.69 x 27.56 in ( 50 x 70 cm )
Not available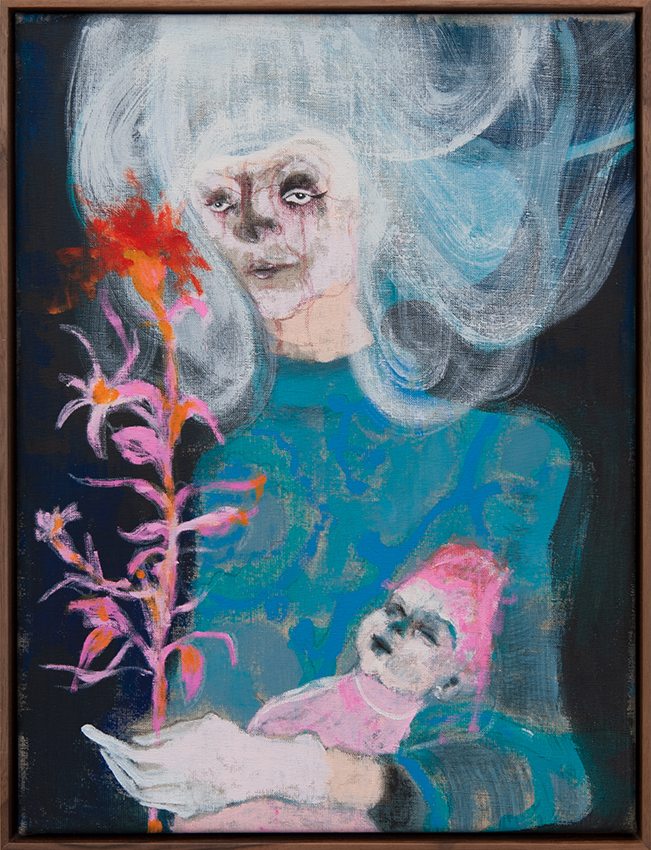 Gert und Uwe Tobias
untitled
, 2019
Acrylic on canvas
15.75 x 11.81 in ( 40 x 30 cm )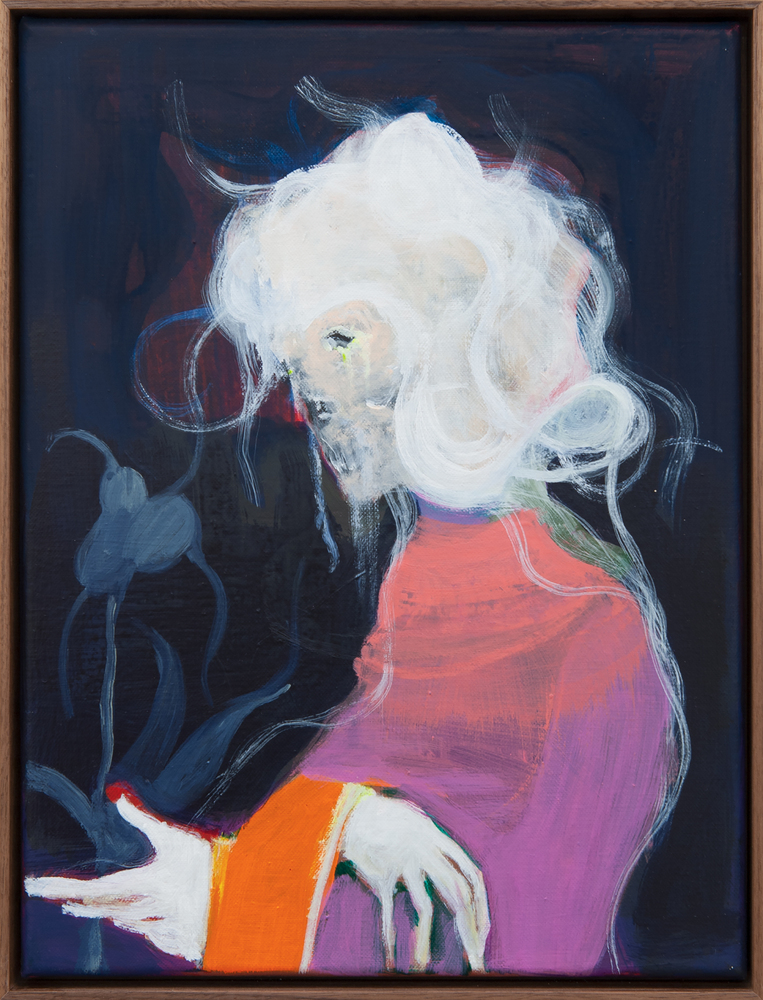 Gert und Uwe Tobias
untitled
, 2019
Acrylic on canvas
15.75 x 11.81 in ( 40 x 30 cm )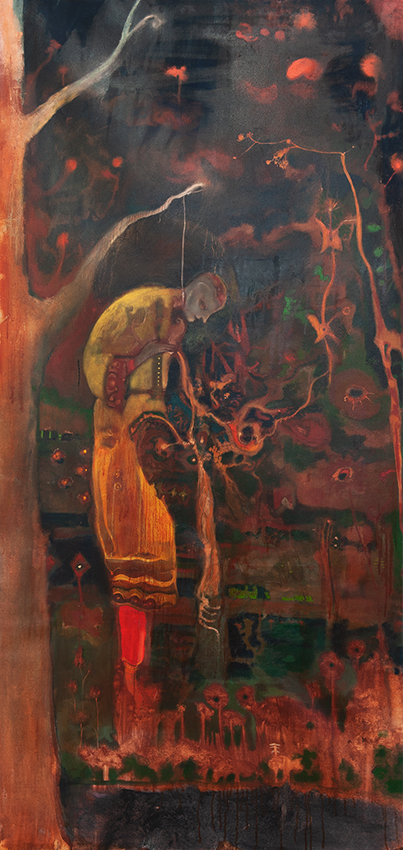 Paul Gondry
In the realm of the senses
, 2019
gouache and oil on canvas
74.02 x 35.43 in ( 188 x 90 cm )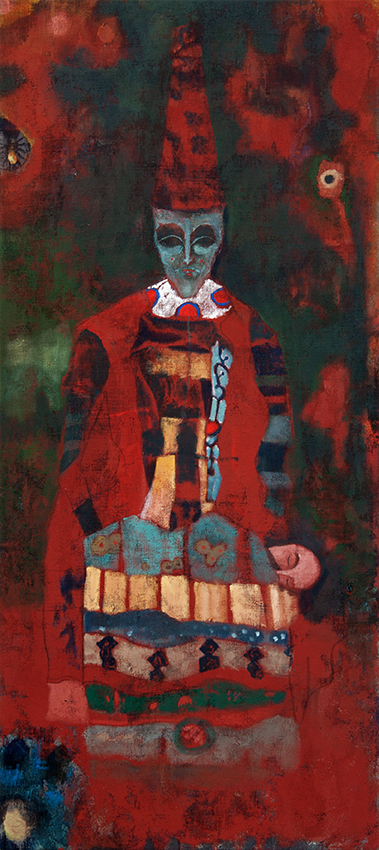 Paul Gondry
Promise Child 1
, 2019
Gouache and pigment on linen
29.13 x 54.72 in ( 74 x 139 cm )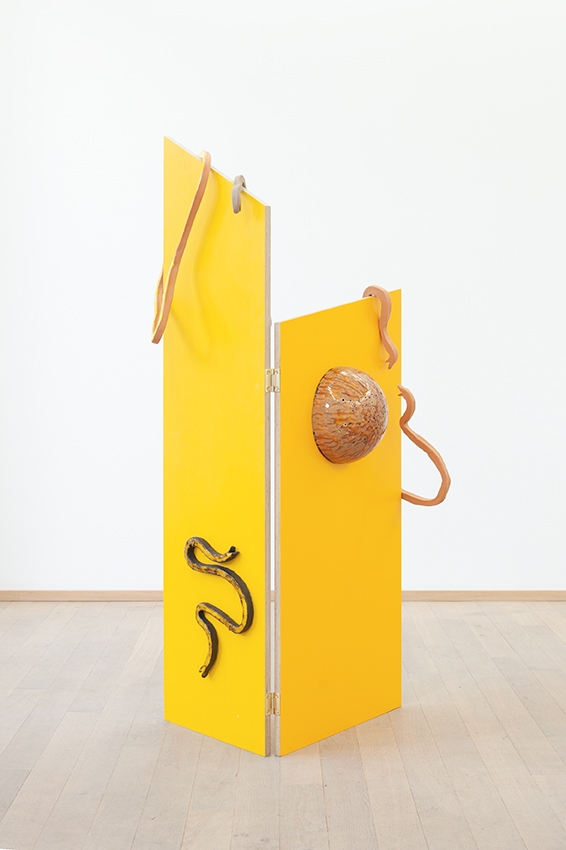 Jennifer Tee
Room divider tao magic/blazing yellow
, 2018
wooden panels, ceramics
57.09 x 31.5 x 21.65 in ( 145 x 80 x 55 cm )
Informations
With
Nel Aerts, Paul Gondry, Sophie Jung, Ana Karkar, Max Marion Kober, Stefan Rinck, Emma Talbot, Jennifer Tee, Gert and Uwe Tobias, Sophie Ullrich
The exhibition Just So Stories charts the narrative turn in contemporary visual arts through the work of a selection of young artists from around Europe. The resurgence of narrative techniques and devices in recent art must be seen in light of a renewed interest in figuration, performativity and craft-based practices. It suggests that we are witnessing the end of the conceptual axiom: in a context where old and new media are competing for our attention, artists no longer aim for the punch line but try to make room for the complexity of the world and find common ground for a dialogue with others. In their search for new forms of visual expression, they expand or subvert traditional narrative formats to address issues of identity, history and politics in the age of social media and virtual reality. Whether personal or collective, introspective or extraverted, contemplative or expressive, the narrative threads that run through their work are essentially speculative and unprovable : the hallmarks of 'just-so stories?'.