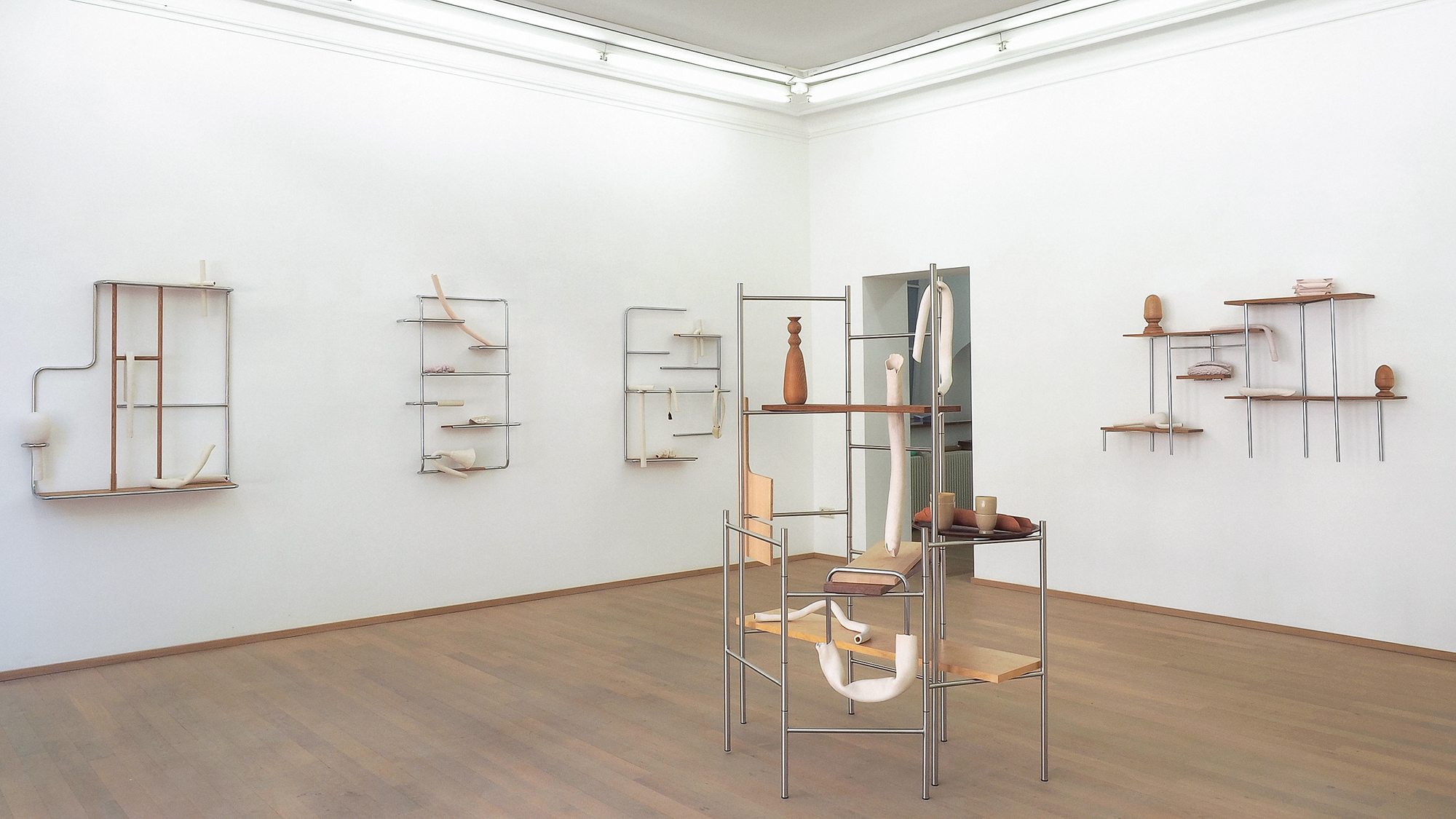 Exhibition view, Nosbaum Reding, Luxembourg projects, 2021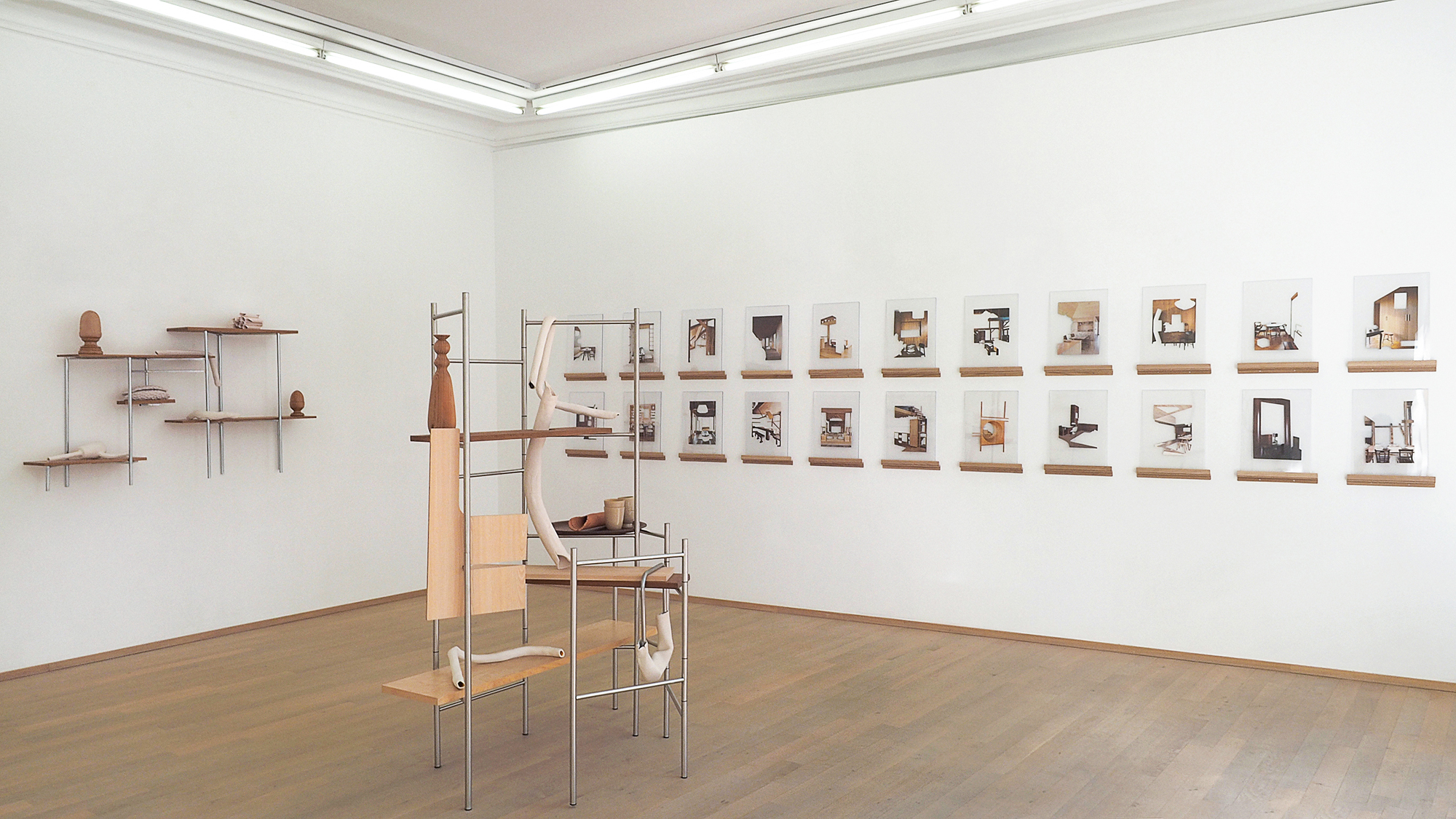 Exhibition view, Nosbaum Reding, Luxembourg projects, 2021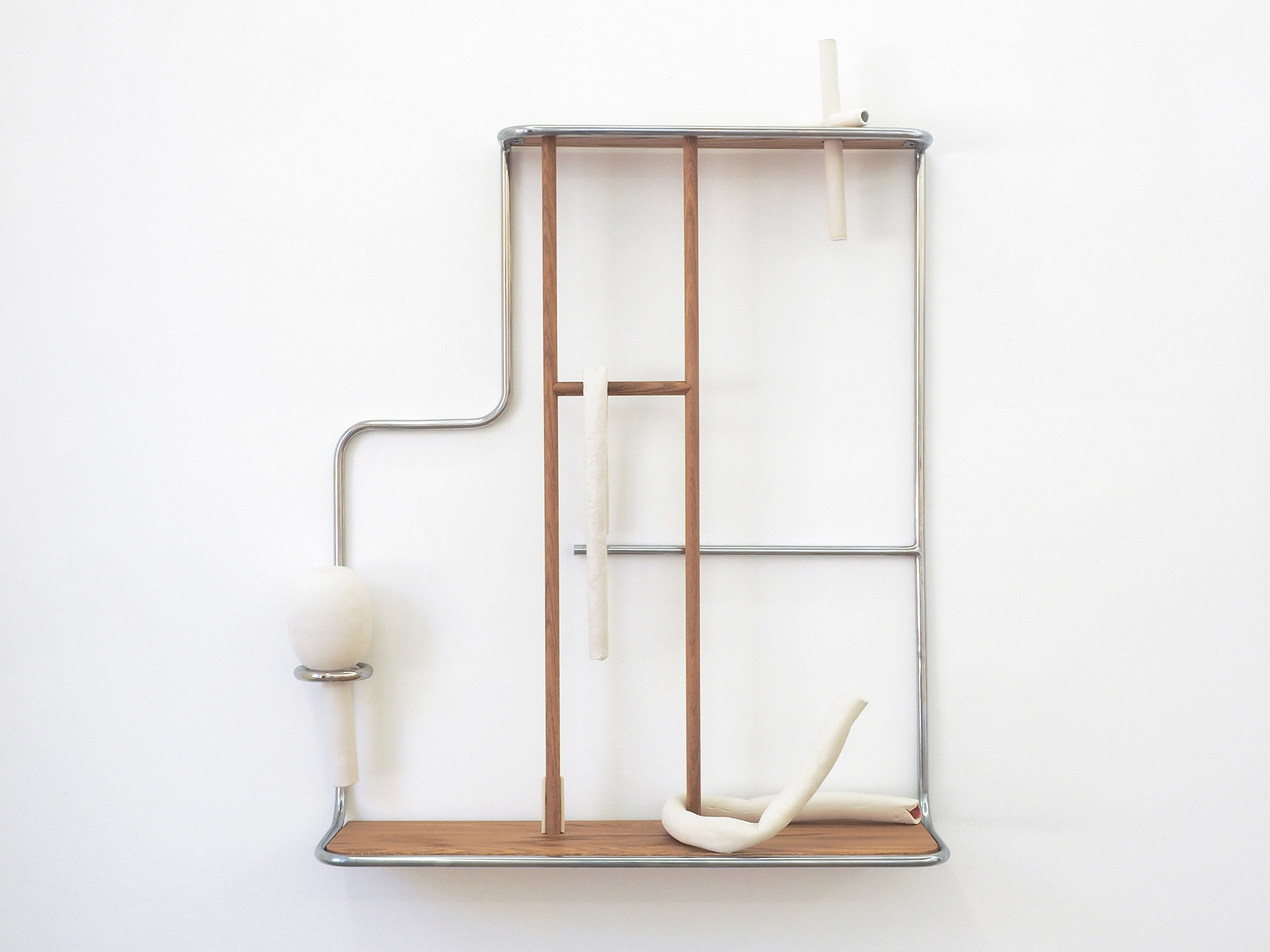 Exhibition view, Nosbaum Reding, Luxembourg projects, 2021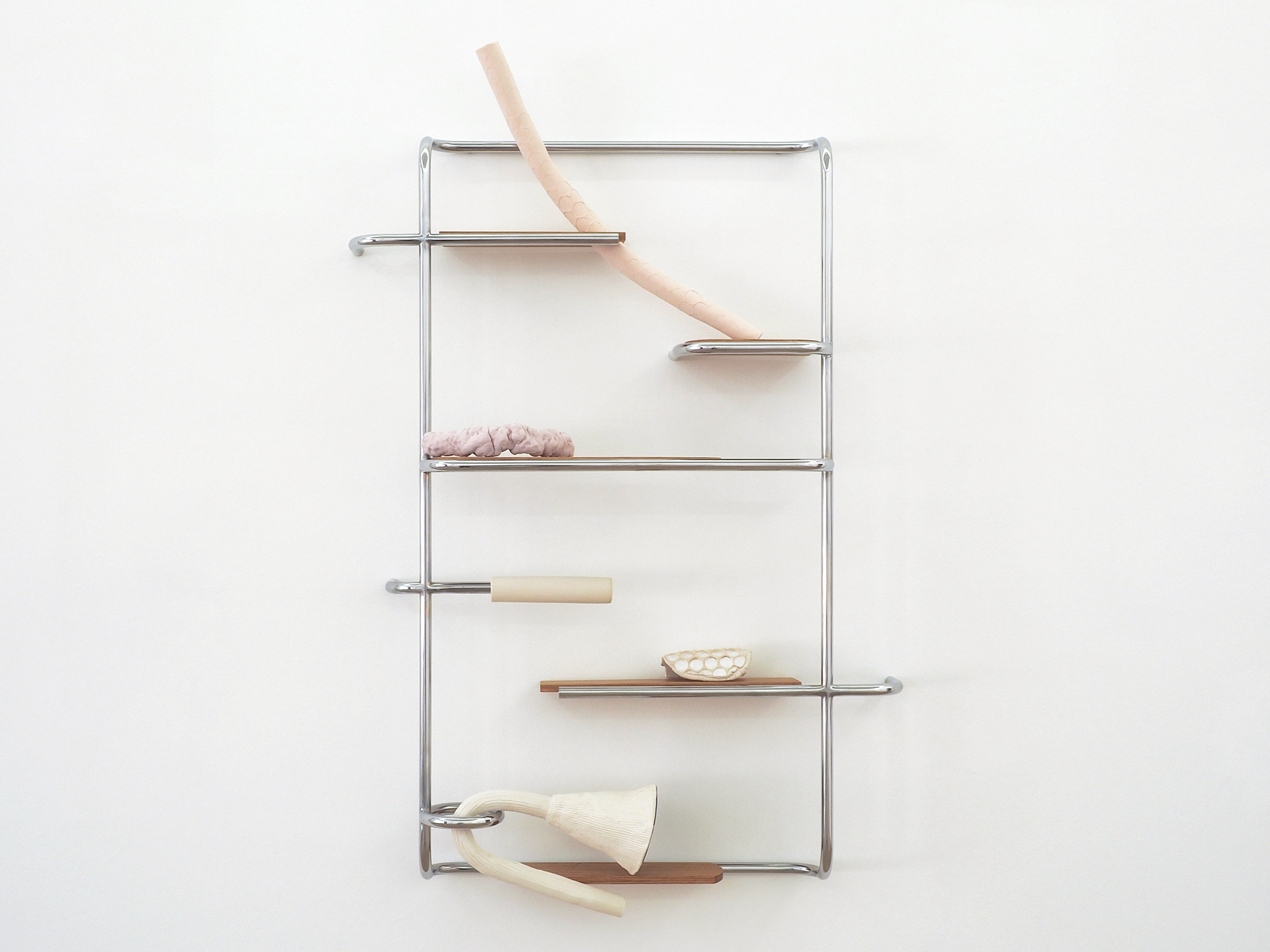 Exhibition view, Nosbaum Reding, Luxembourg projects, 2021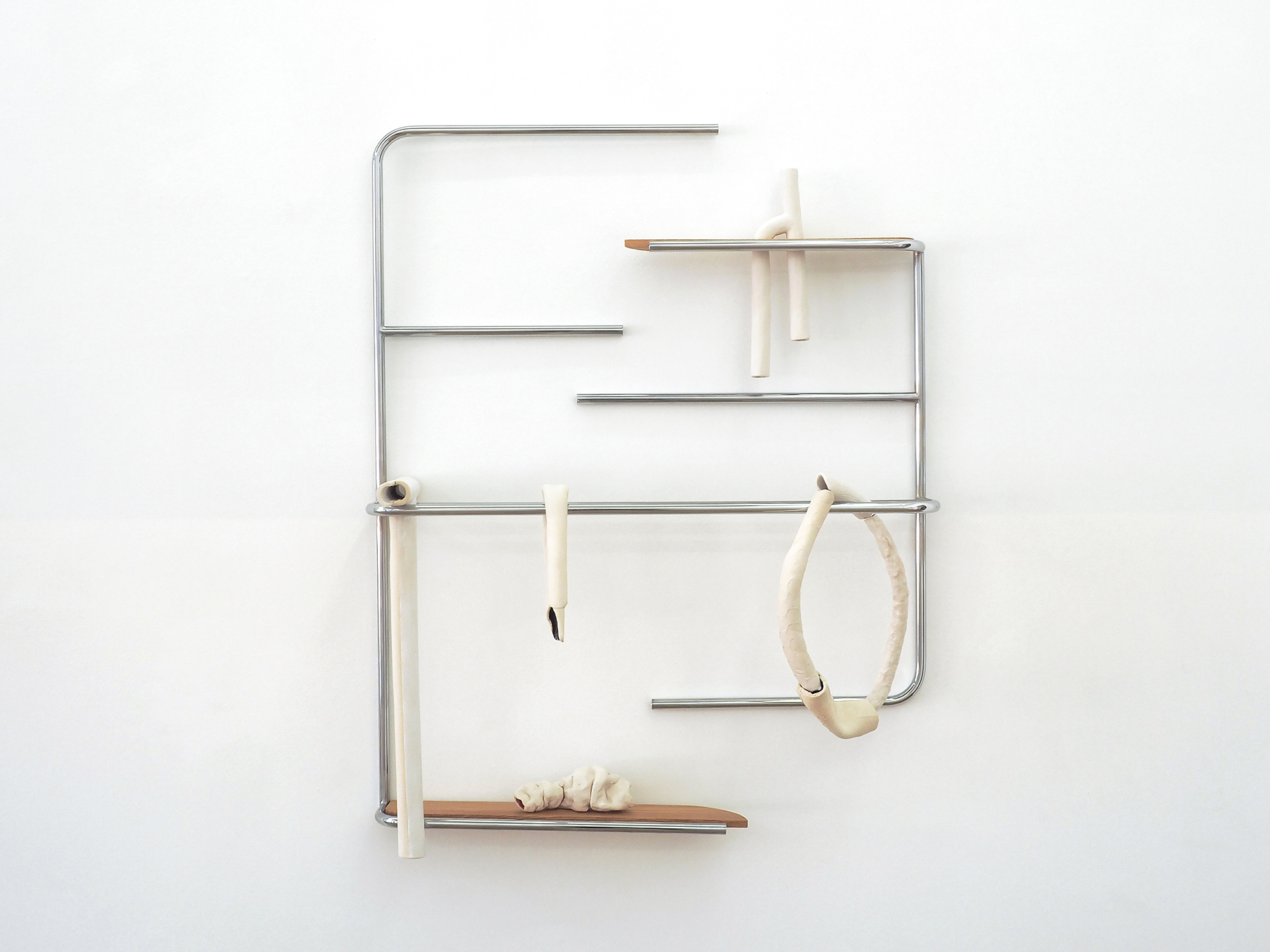 Exhibition view, Nosbaum Reding, Luxembourg projects, 2021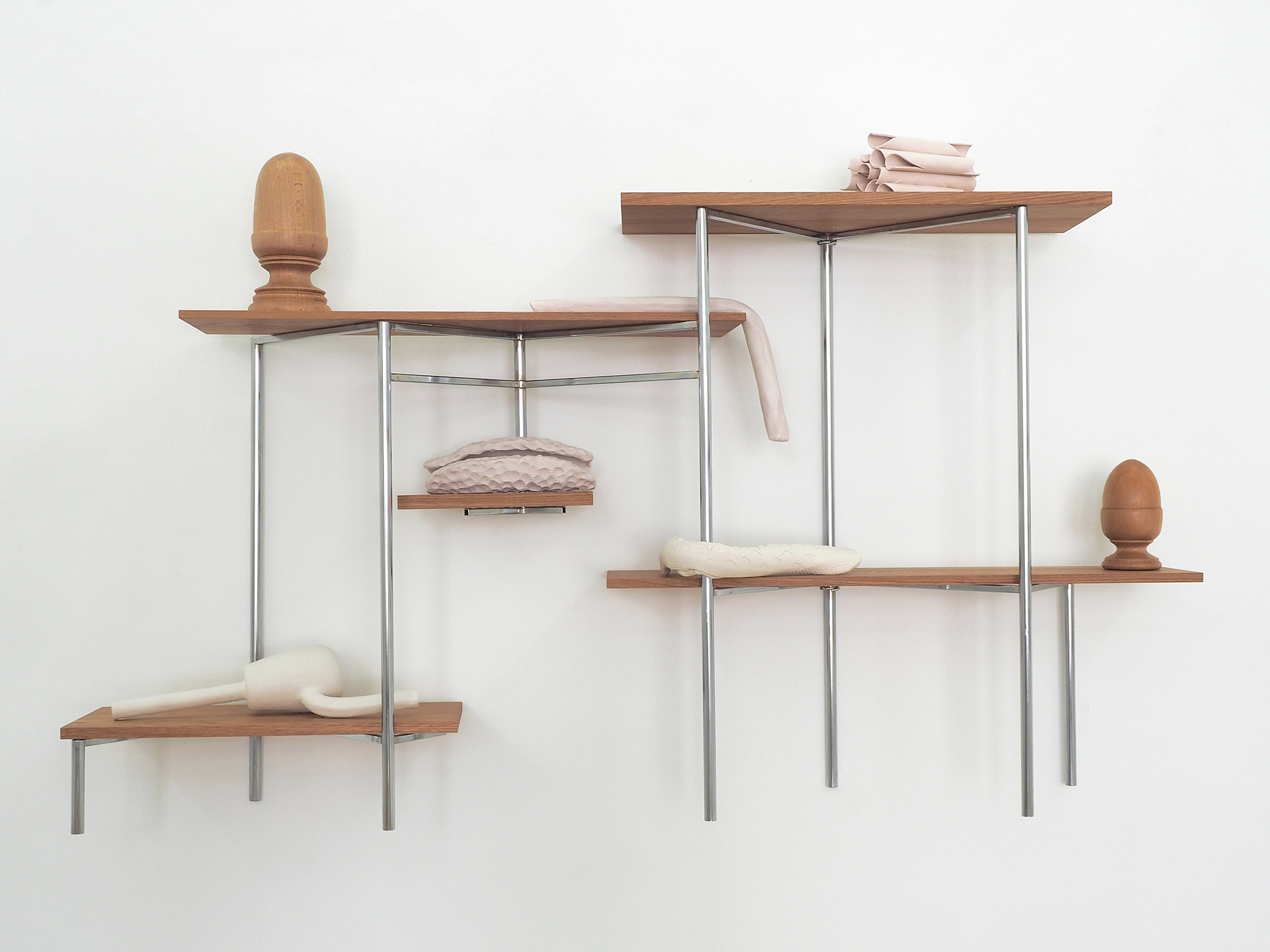 Exhibition view, Nosbaum Reding, Luxembourg projects, 2021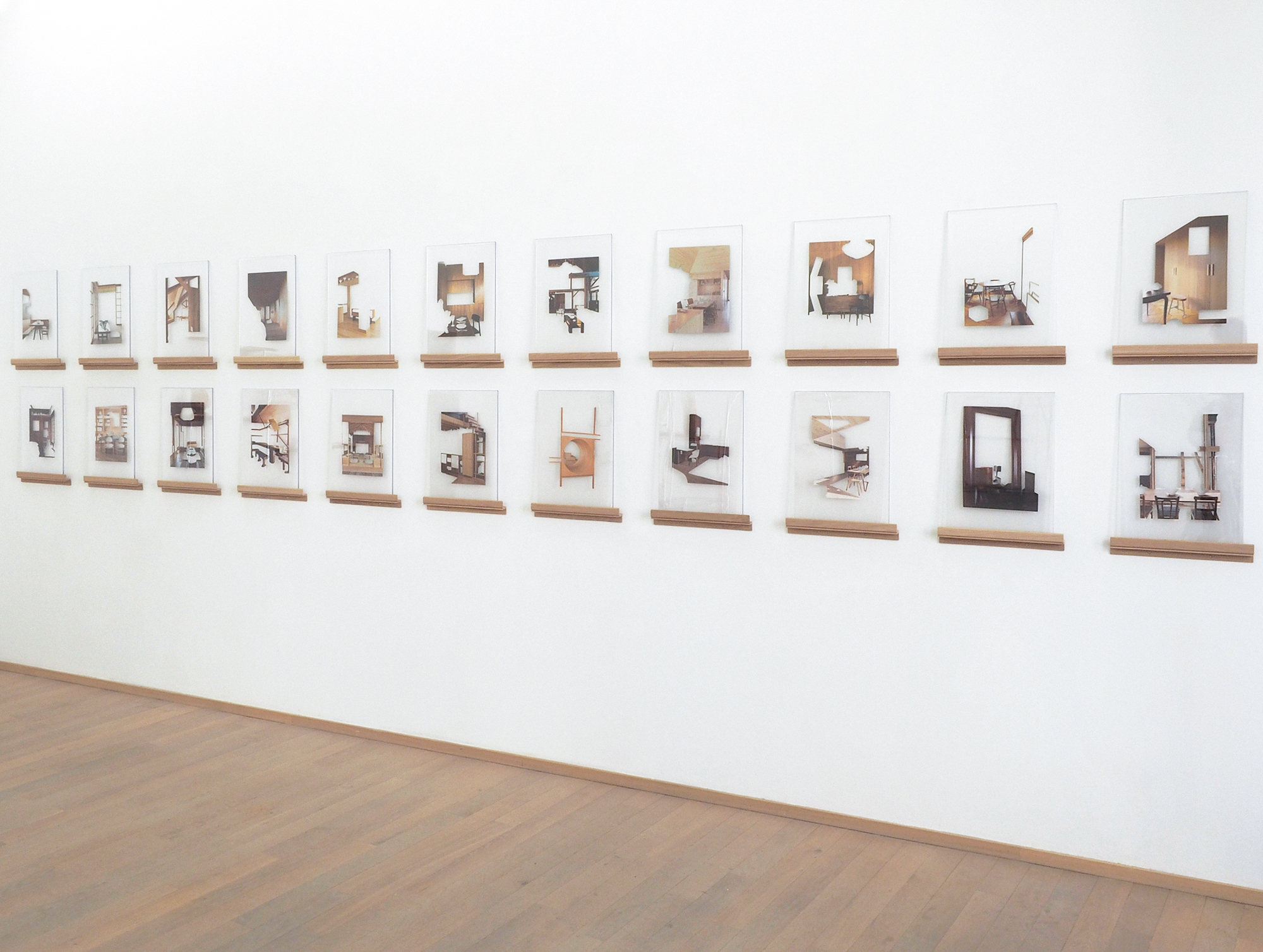 Exhibition view, Nosbaum Reding, Luxembourg projects, 2021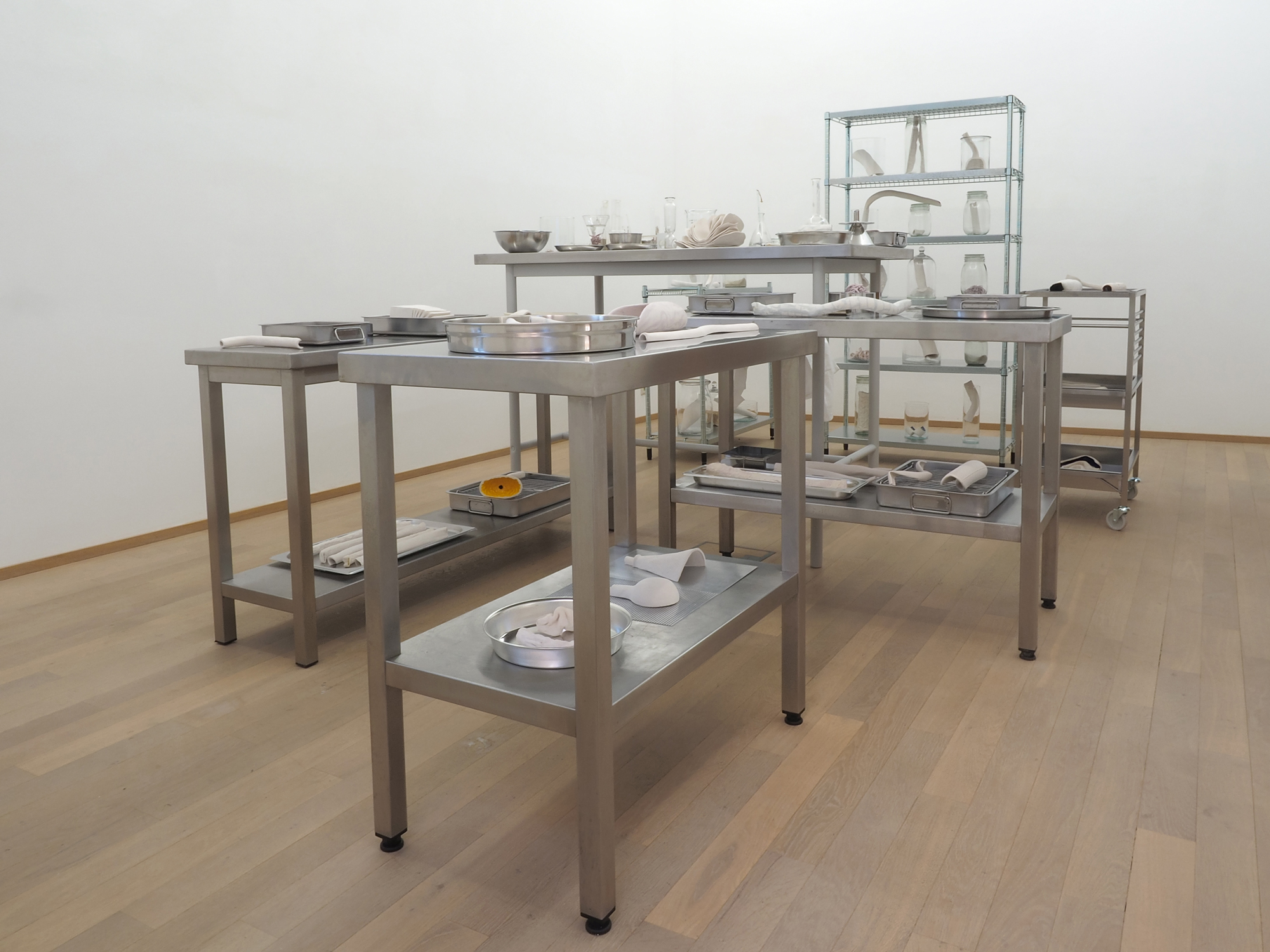 Exhibition view, Nosbaum Reding, Luxembourg projects, 2021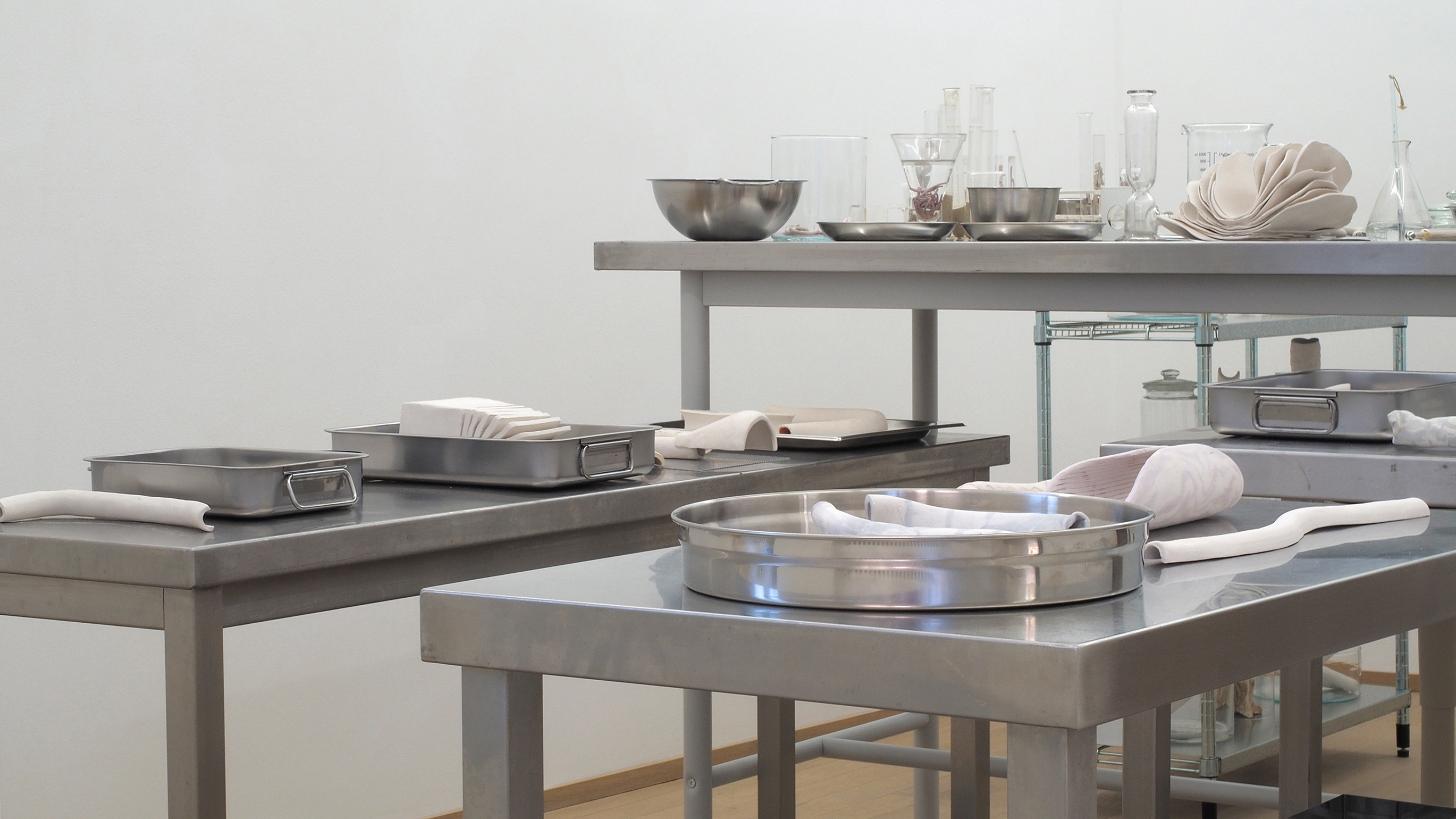 Exhibition view, Nosbaum Reding, Luxembourg projects, 2021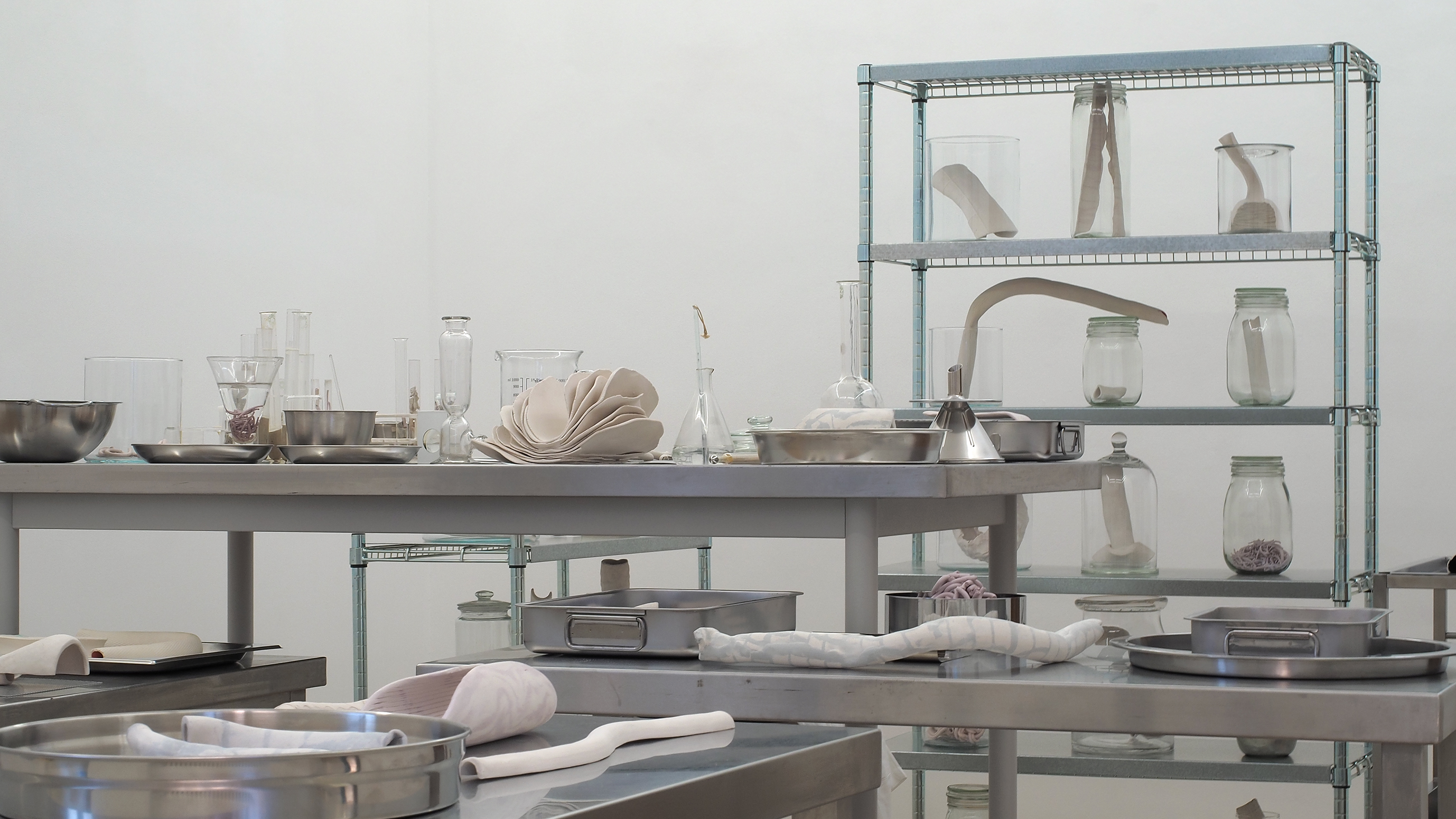 Exhibition view, Nosbaum Reding, Luxembourg projects, 2021
Exhibited Works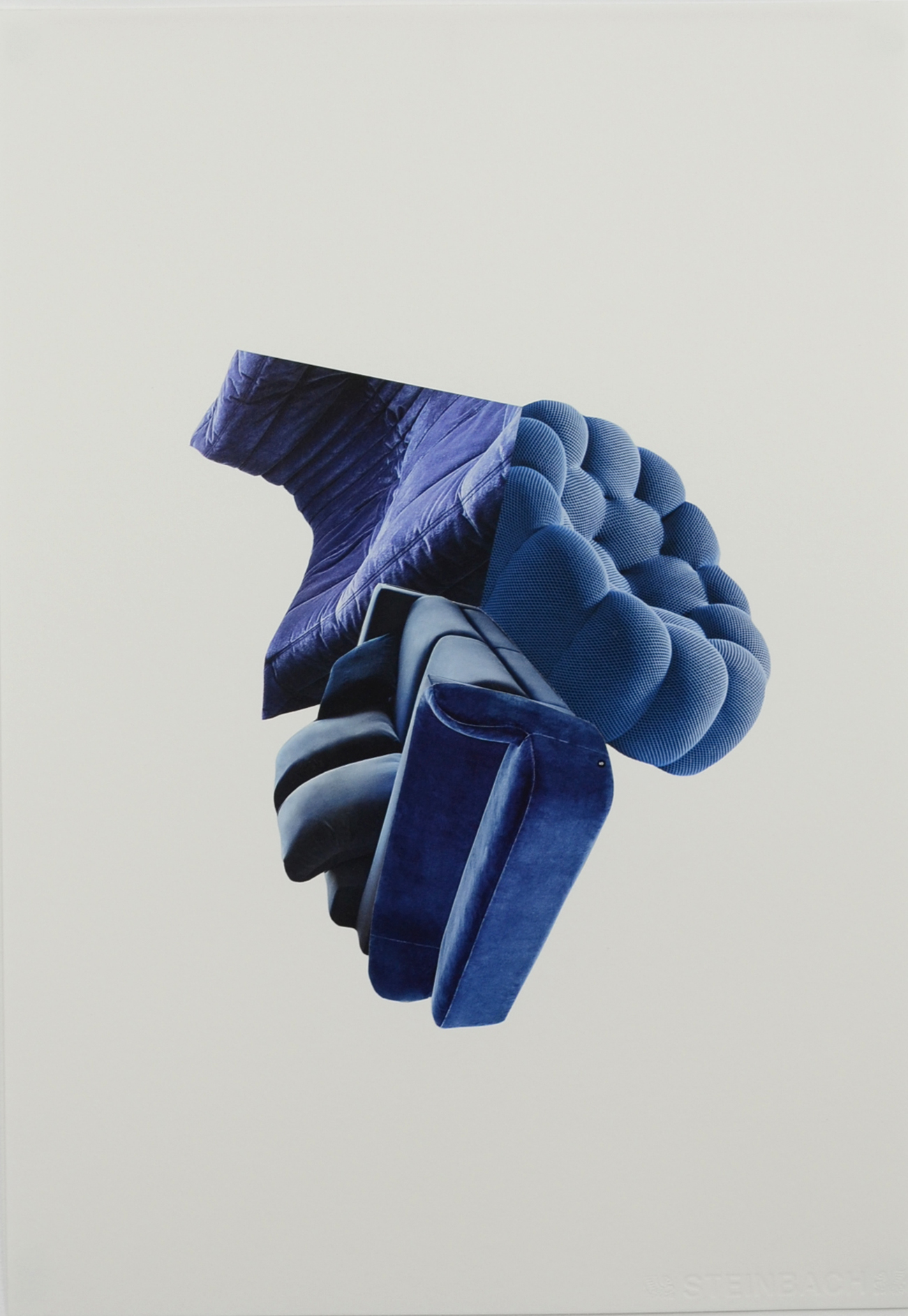 Hisae Ikenaga
Décomposition en douceur, bleu
, 2021
Collage sur papier et cadre en aluminuim
19.69 x 15.75 in ( 50 x 40 cm )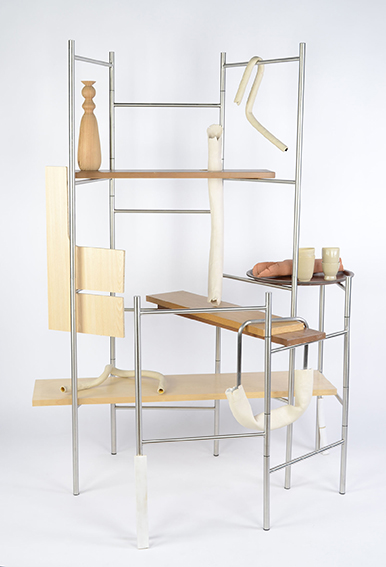 Hisae Ikenaga
Rack I
, 2018
Galvanized steel, wood, laminated board and ceramics
66.93 x 51.18 x 39.37 in ( 170 x 130 x 100 cm )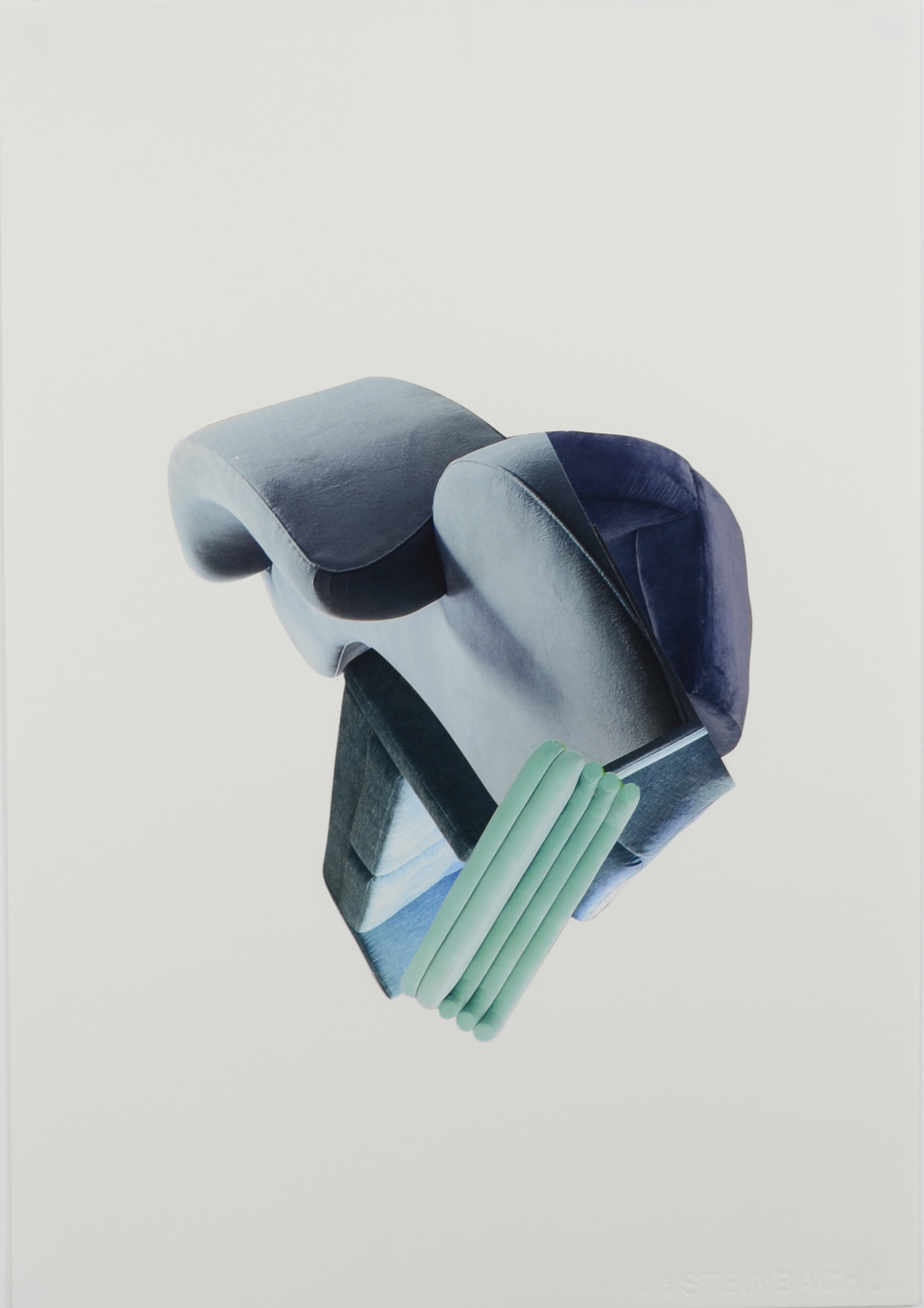 Hisae Ikenaga
Décomposition en douceur, bleu
, 2021
Collage sur papier et cadre en aluminuim
19.69 x 15.75 in ( 50 x 40 cm )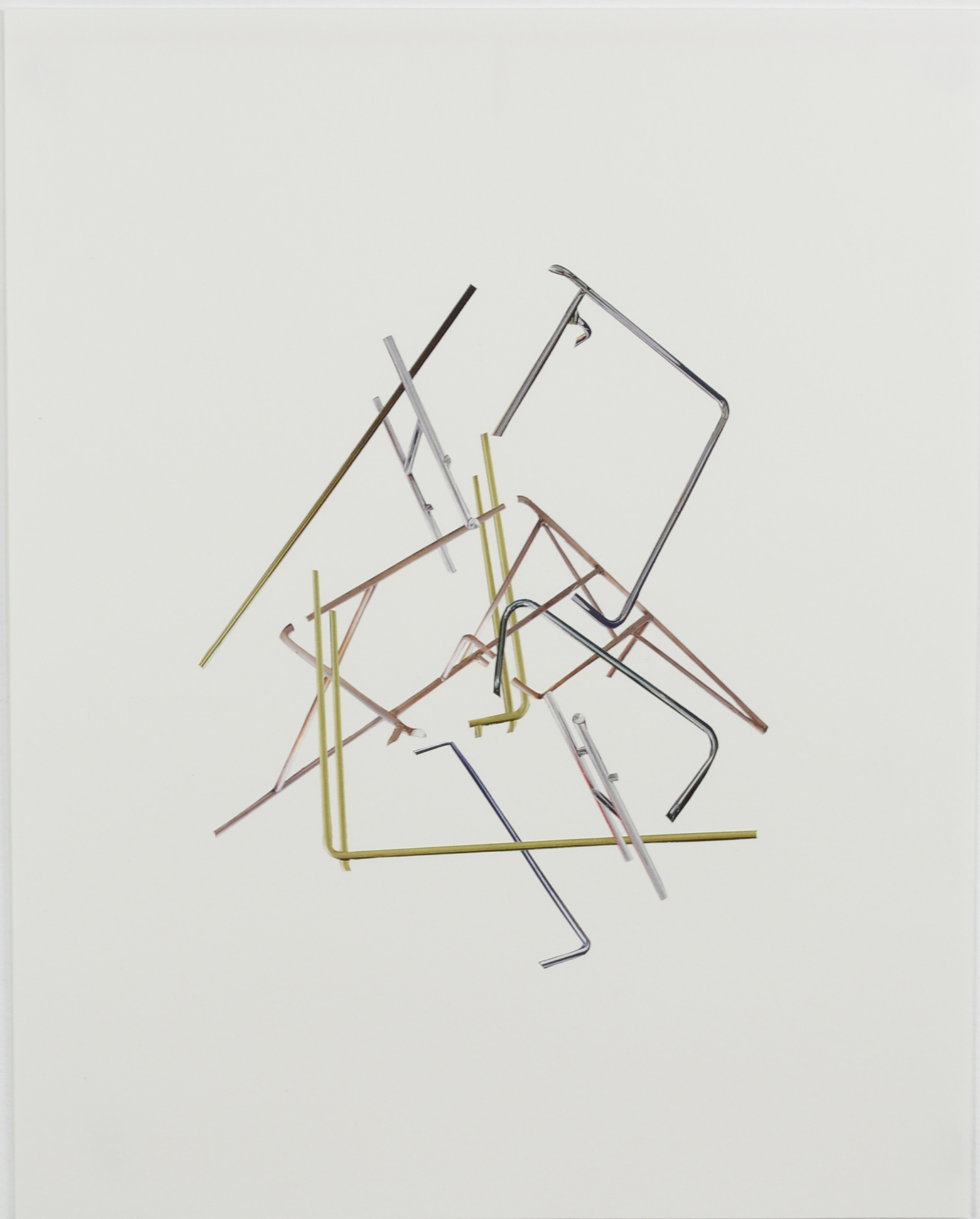 Hisae Ikenaga
Décomposition en douceur, tubes
, 2021
Collage sur papier et cadre en aluminuim
15.75 x 11.81 in ( 40 x 30 cm )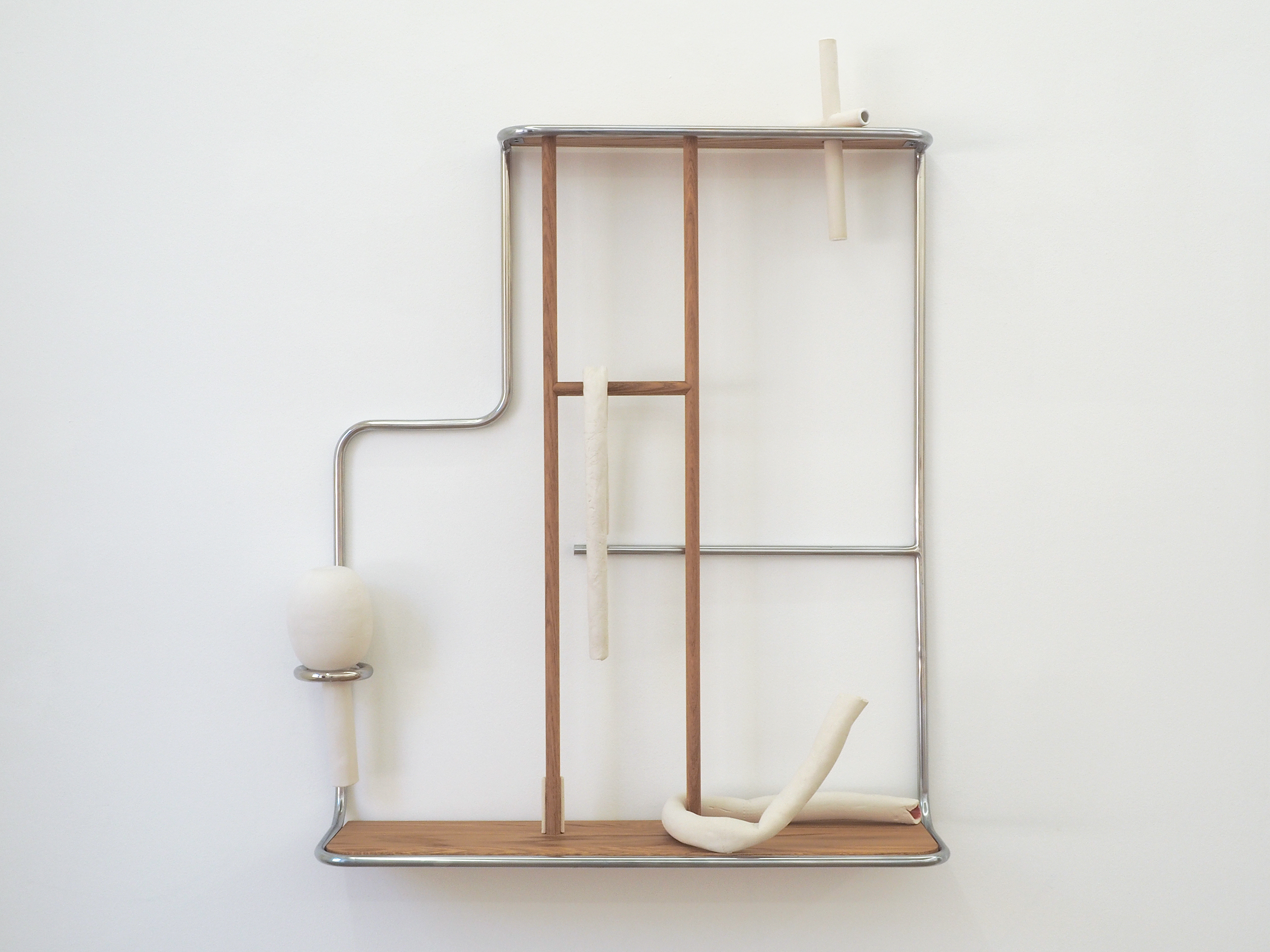 Hisae Ikenaga
Industrel - viscéral I
, 2021
Tube de fer chromé, chêne et grès émaillé
44.49 x 32.68 x 9.06 in ( 113 x 83 x 23 cm )
Not available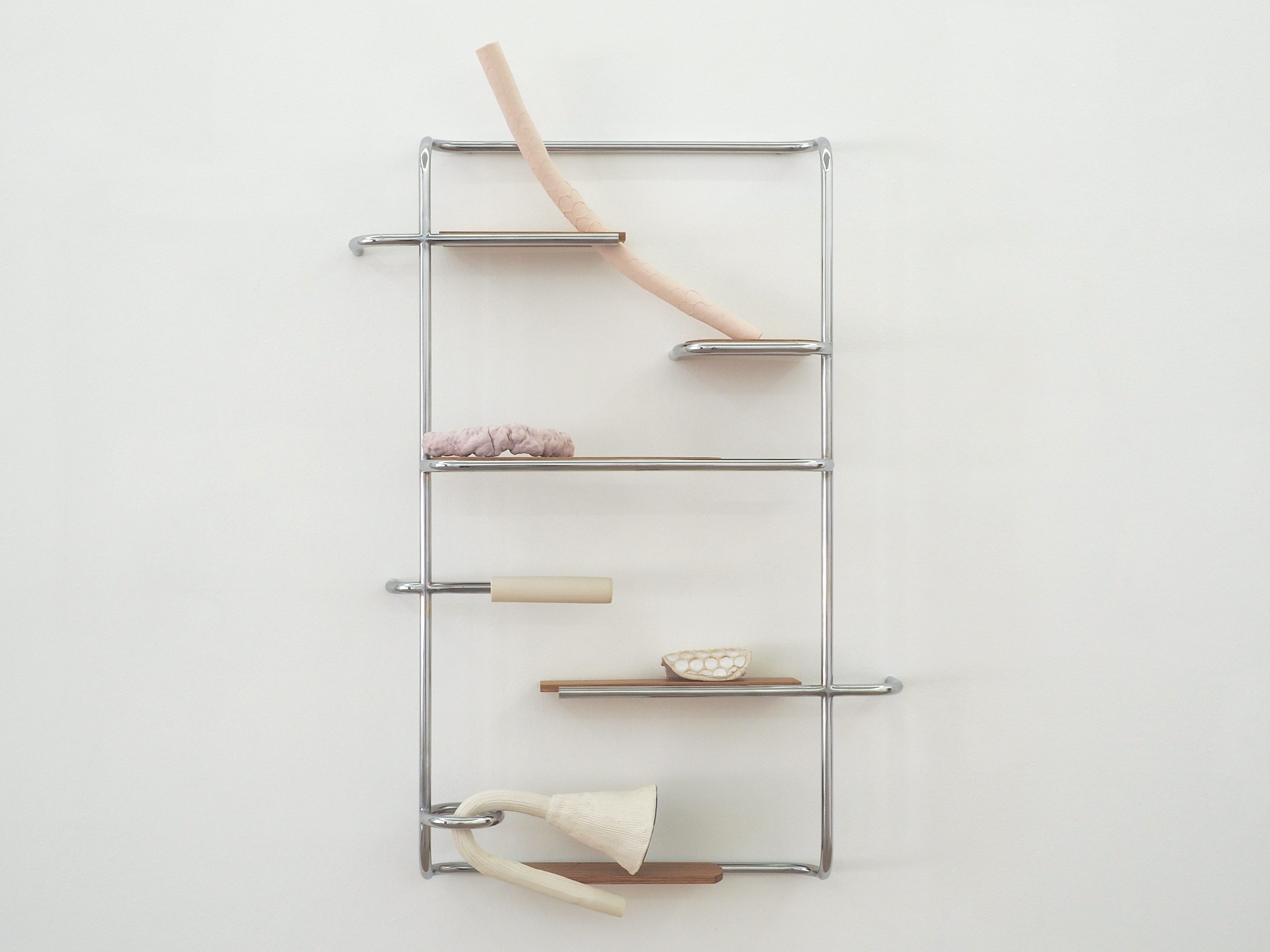 Hisae Ikenaga
Industriel - viscéral II
, 2021
Chrome plated iron tube, oak and stoneware enamelled and pigmented
45.28 x 30.31 x 7.09 in ( 115 x 77 x 18 cm )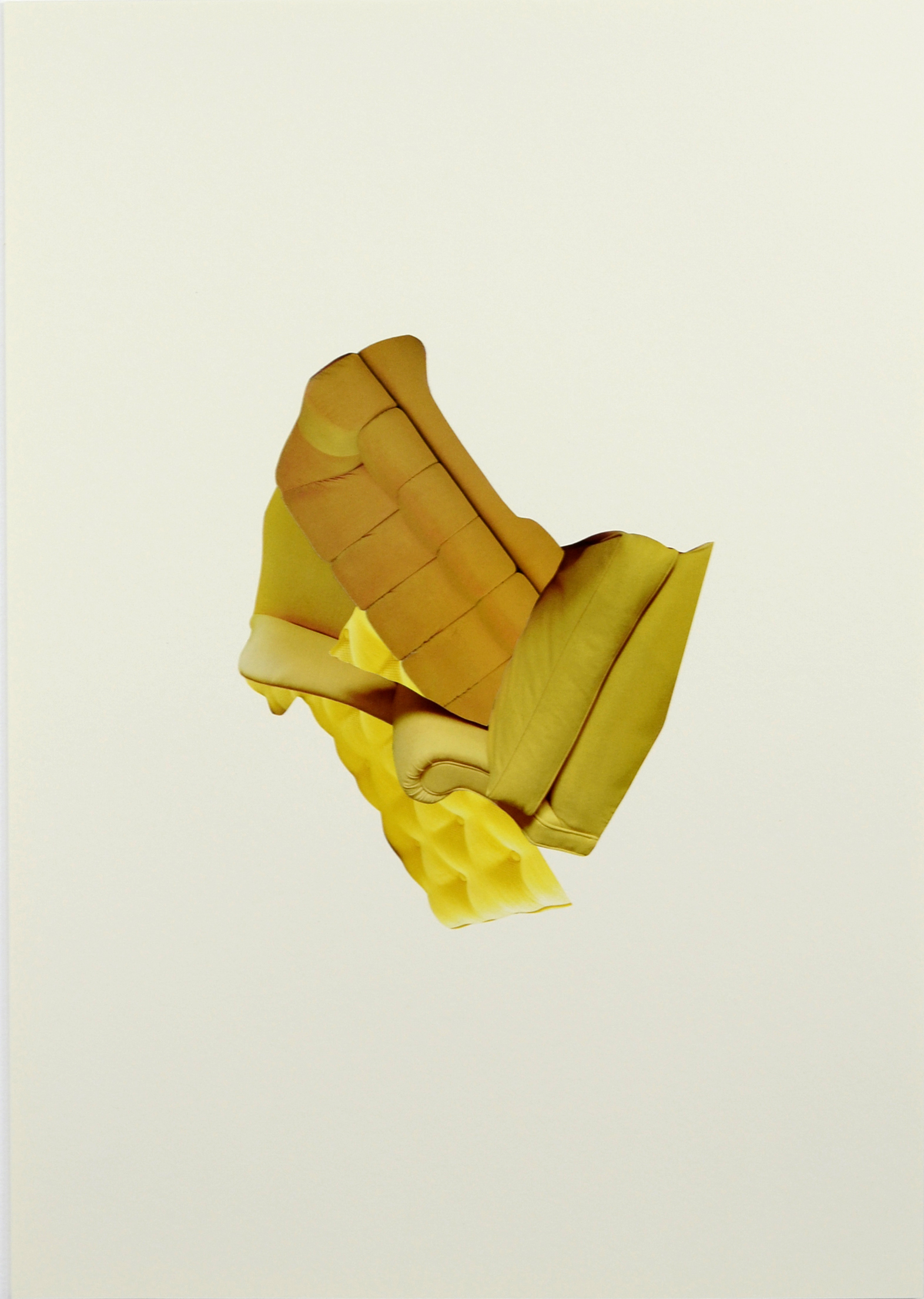 Hisae Ikenaga
Décomposition en douceur, jaune
, 2021
Collage sur papier et cadre en aluminuim
19.69 x 15.75 in ( 50 x 40 cm )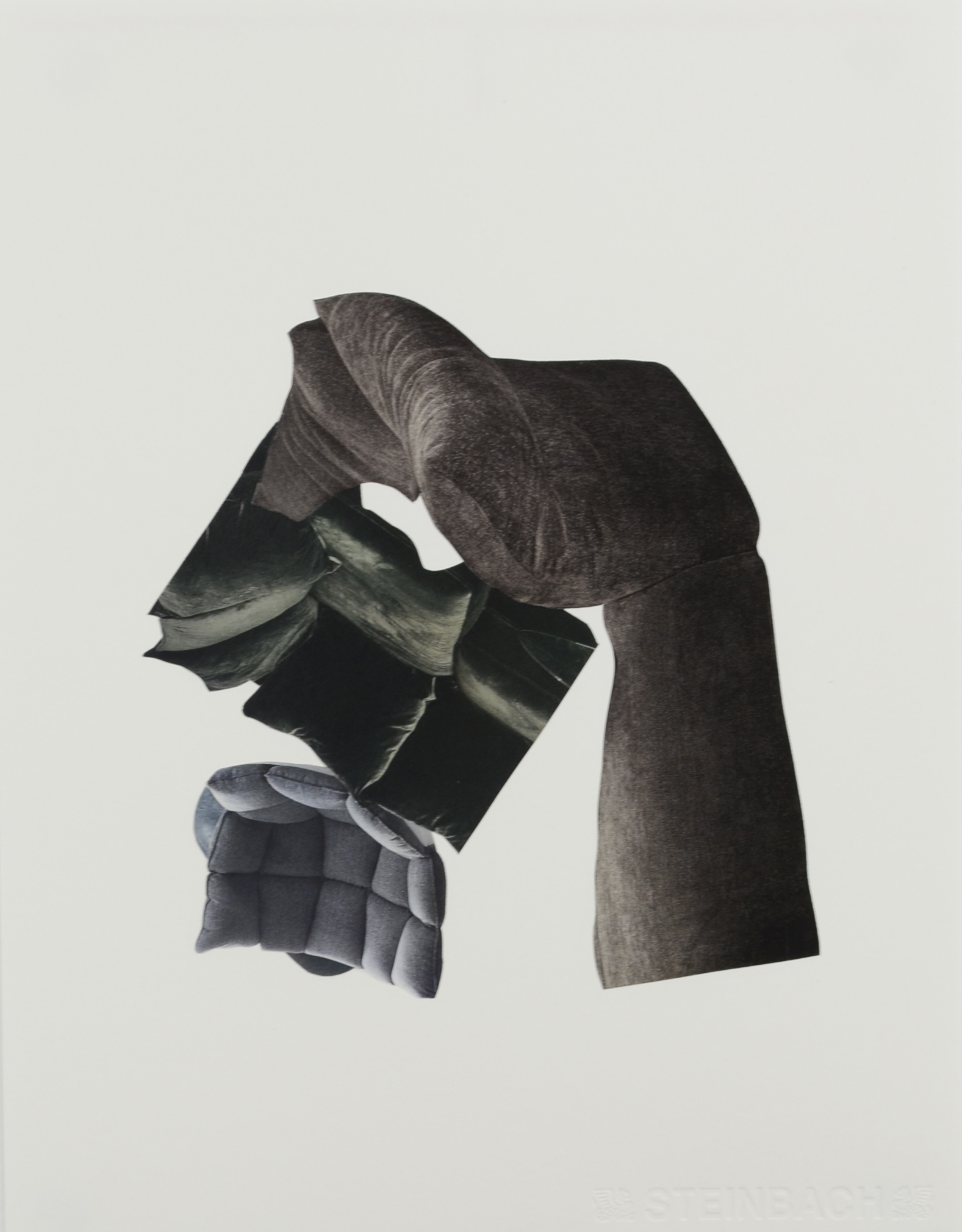 Hisae Ikenaga
Décomposition en douceur, noir
, 2021
Collage sur papier et cadre en aluminuim
15.75 x 11.81 in ( 40 x 30 cm )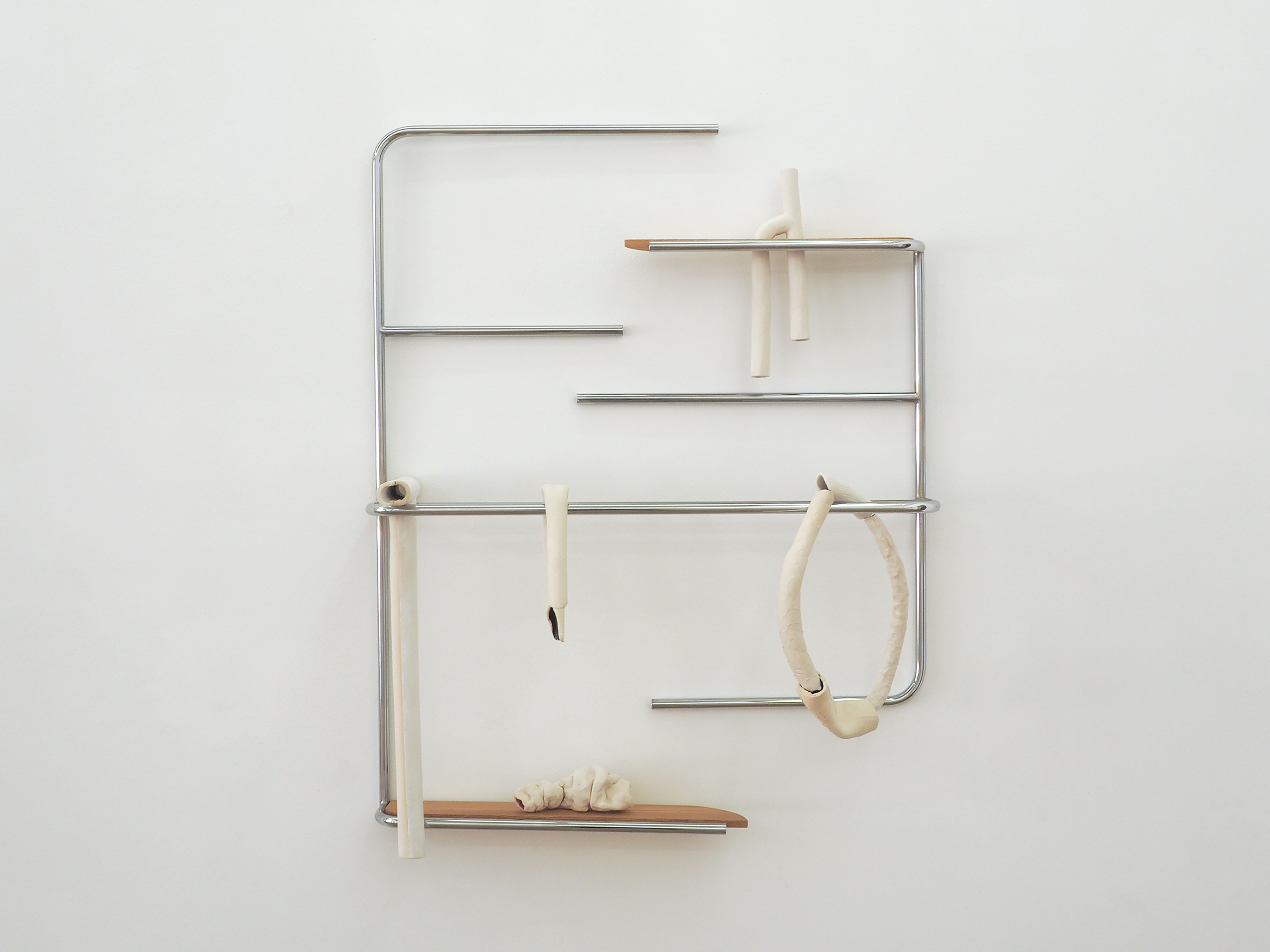 Hisae Ikenaga
Industriel - viscéral III
, 2021
Chromed iron tube, oak and glazed stoneware
41.34 x 32.28 x 10.63 in ( 105 x 82 x 27 cm )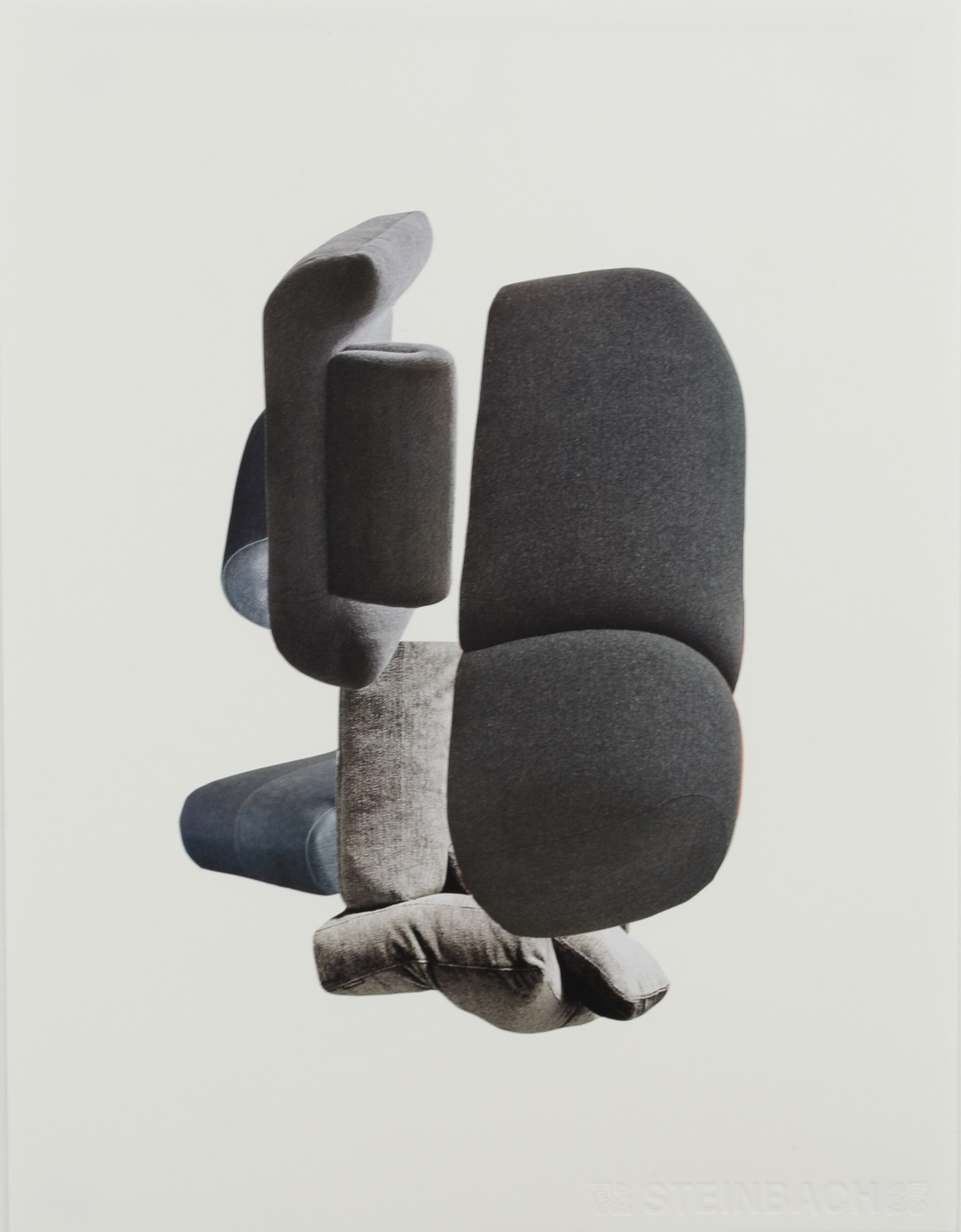 Hisae Ikenaga
Décomposition en douceur, noir
, 2021
Collage sur papier et cadre en aluminuim
15.75 x 11.81 in ( 40 x 30 cm )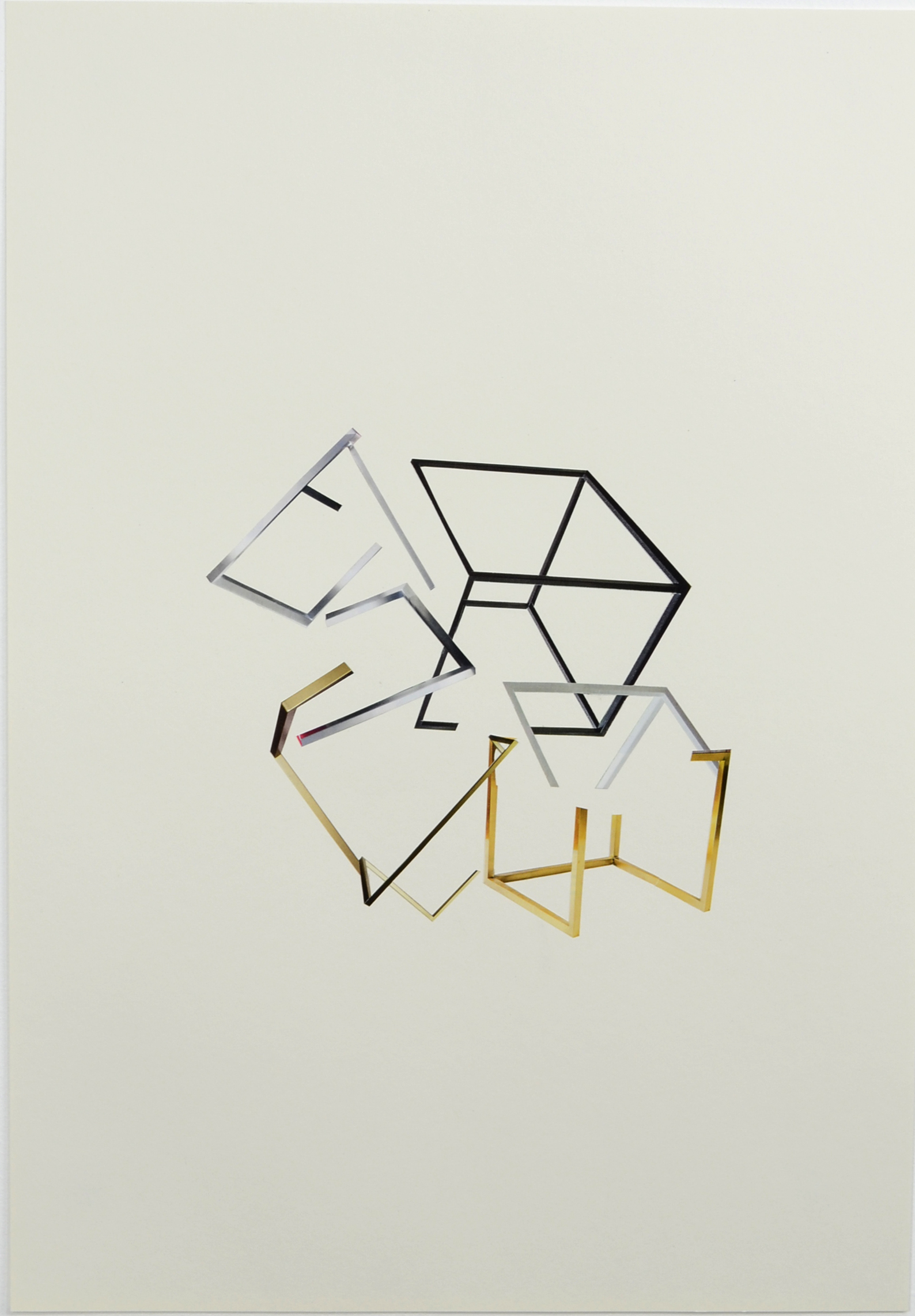 Hisae Ikenaga
Décomposition en douceur, tubes carrés
, 2021
Collage sur papier et cadre en aluminuim
19.69 x 15.75 in ( 50 x 40 cm )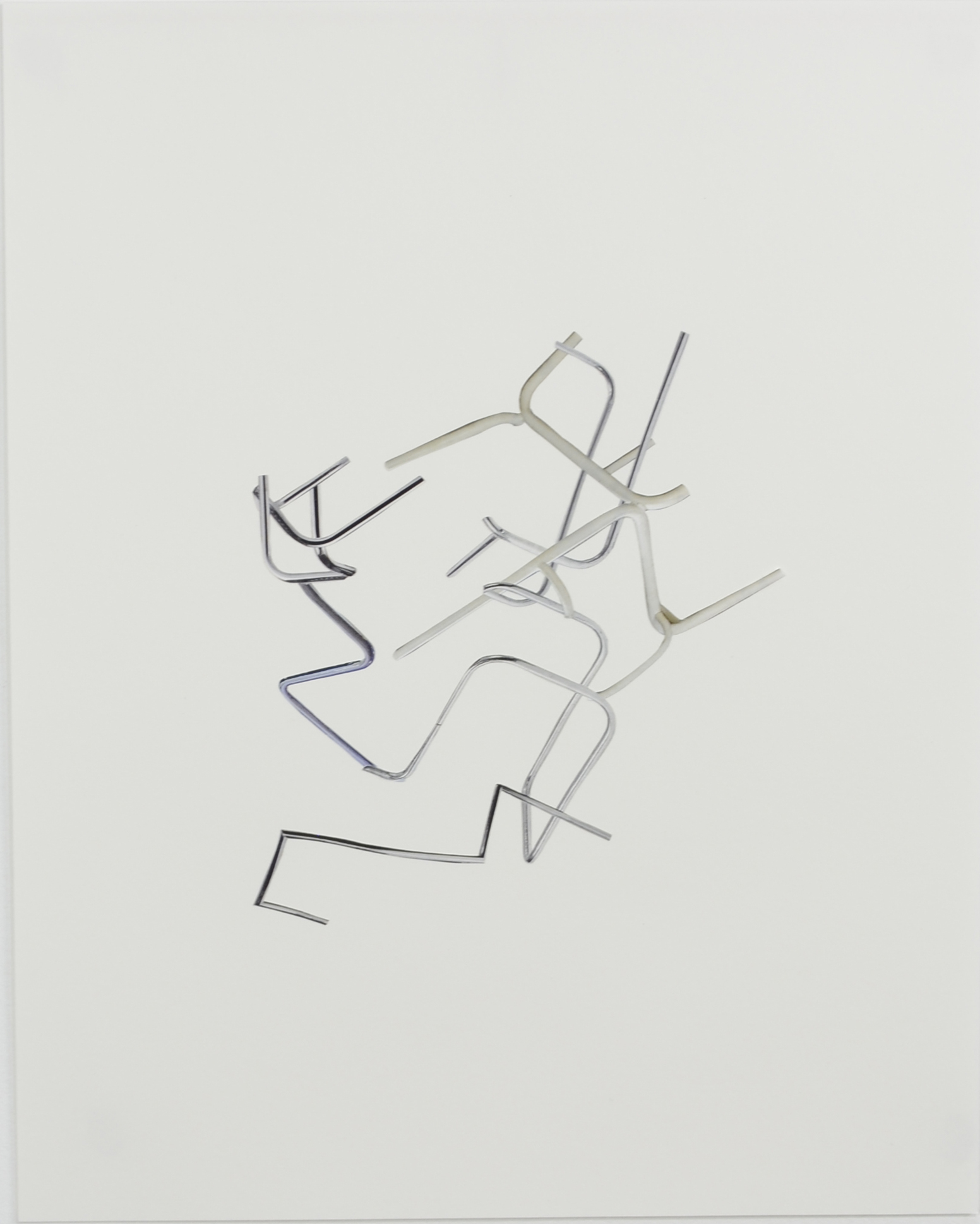 Hisae Ikenaga
Décomposition en douceur, tubes
, 2021
Collage sur papier et cadre en aluminuim
15.75 x 11.81 in ( 40 x 30 cm )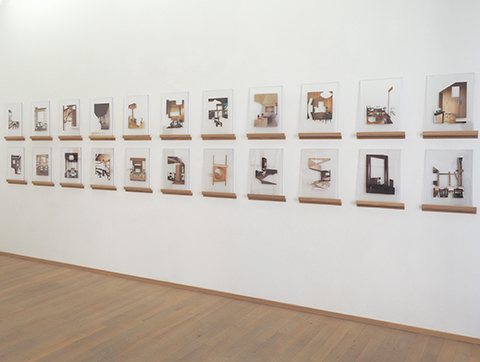 Hisae Ikenaga
Only wood series
, 2021
Cut magazine page, plexiglass and oak base
13.78 in ( par pièce : 45 x 35 cm )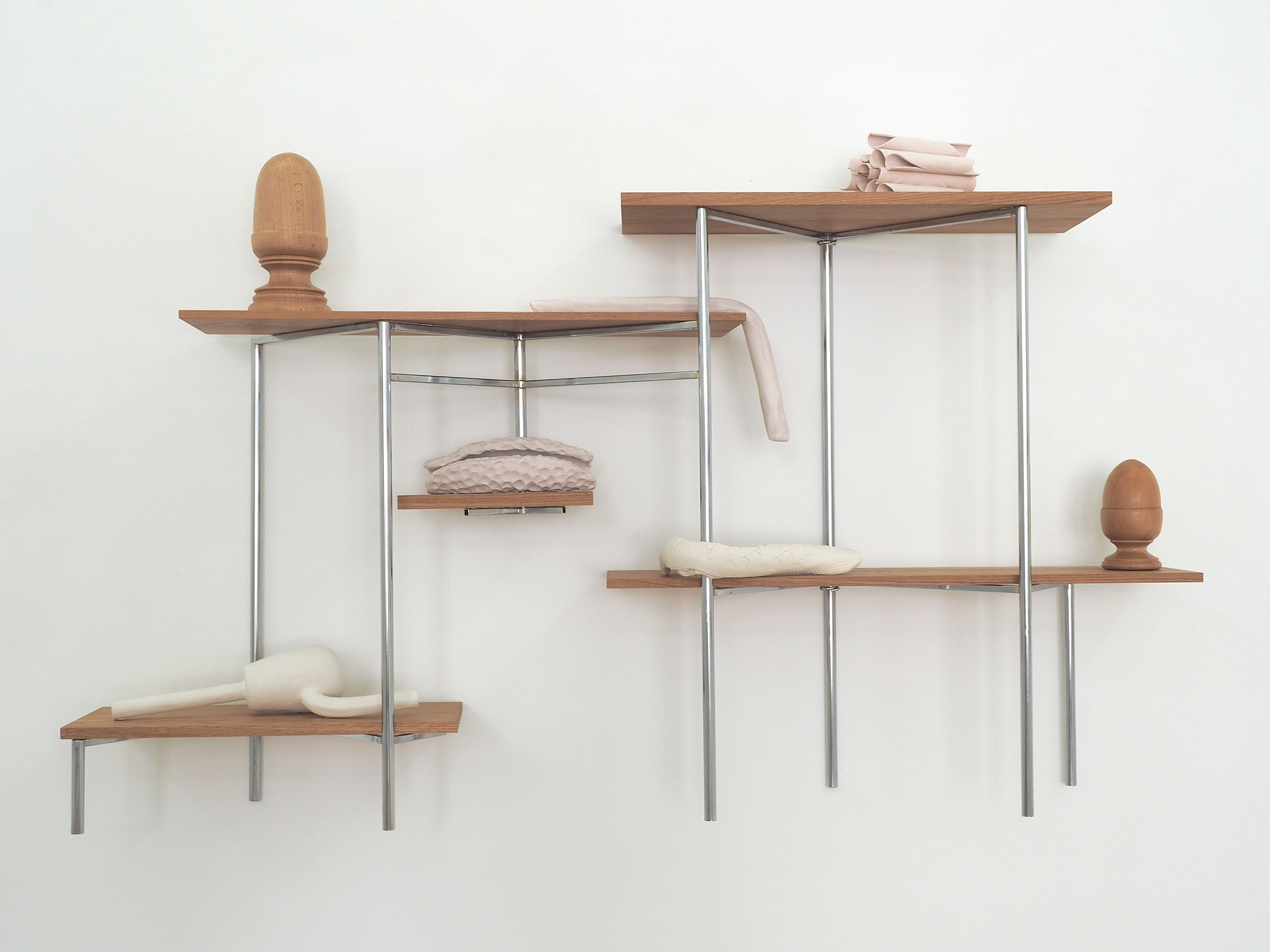 Hisae Ikenaga
Industriel - viscéral IV
, 2021
Chromed iron tube, oak and enamelled and pigmented stoneware
36.22 x 59.06 x 10.63 in ( 92 x 150 x 27 cm )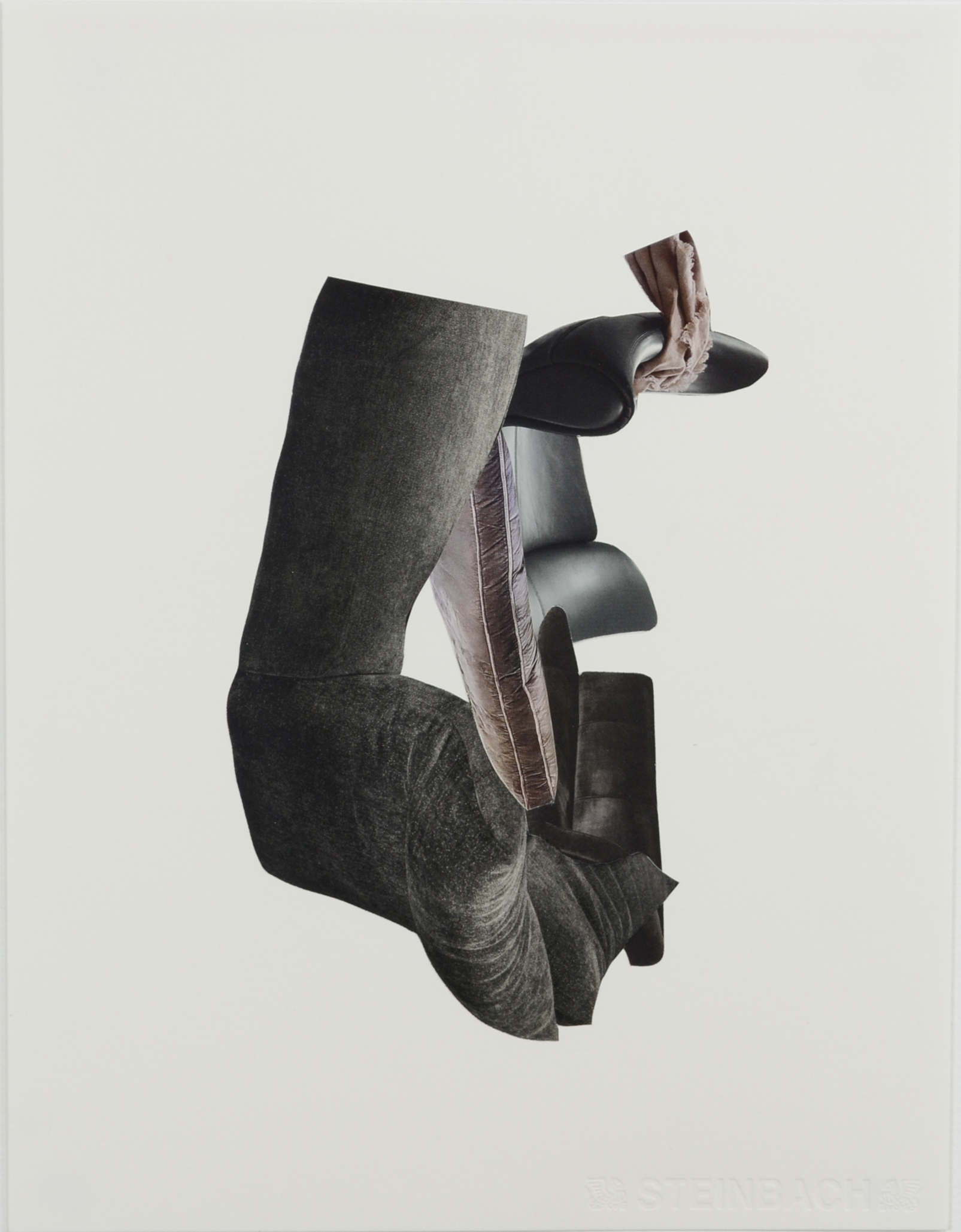 Hisae Ikenaga
Décomposition en douceur, noir
, 2021
Collage sur papier et cadre en aluminuim
15.75 x 11.81 in ( 40 x 30 cm )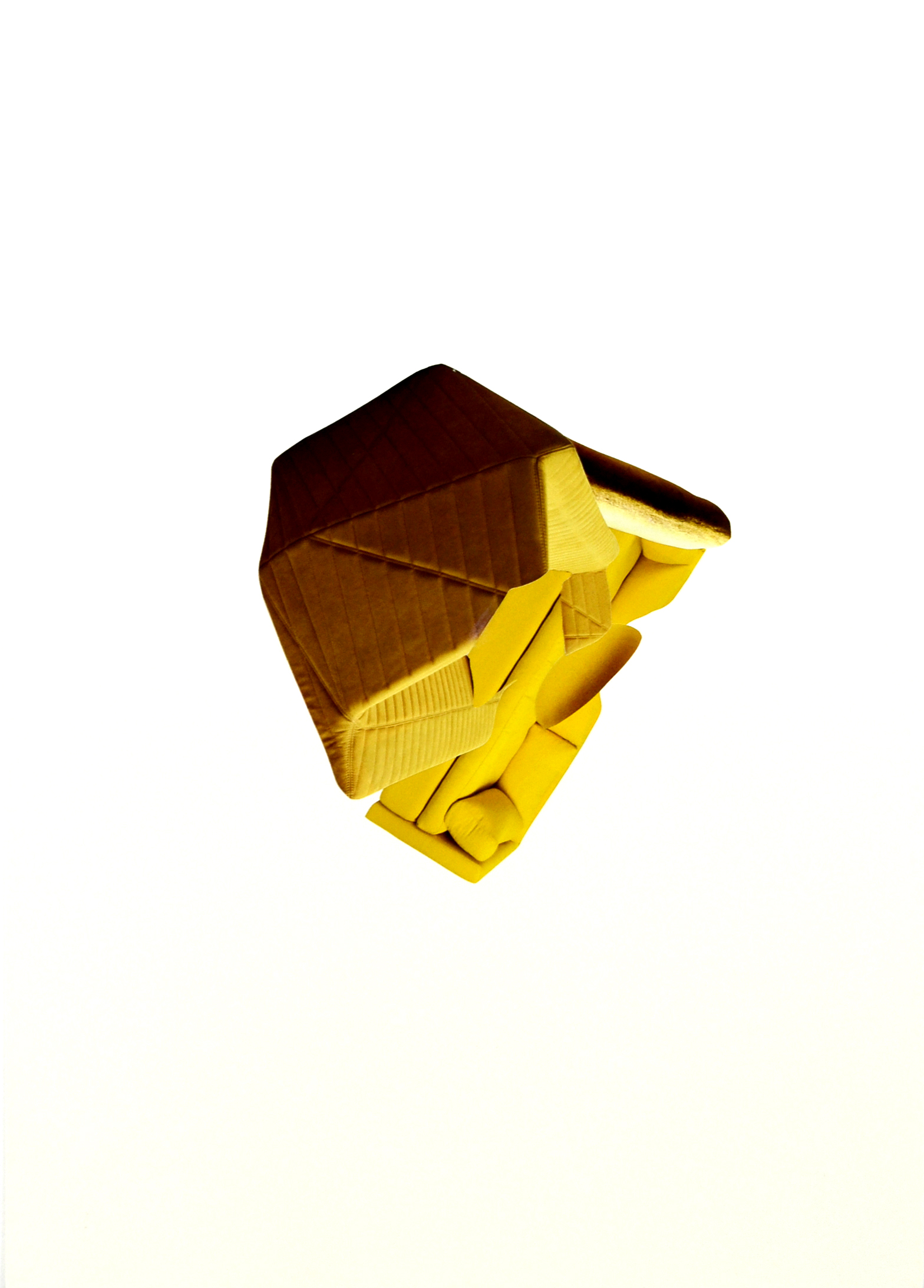 Hisae Ikenaga
Décomposition en douceur, jaune
, 2021
Collage sur papier et cadre en aluminuim
19.69 x 15.75 in ( 50 x 40 cm )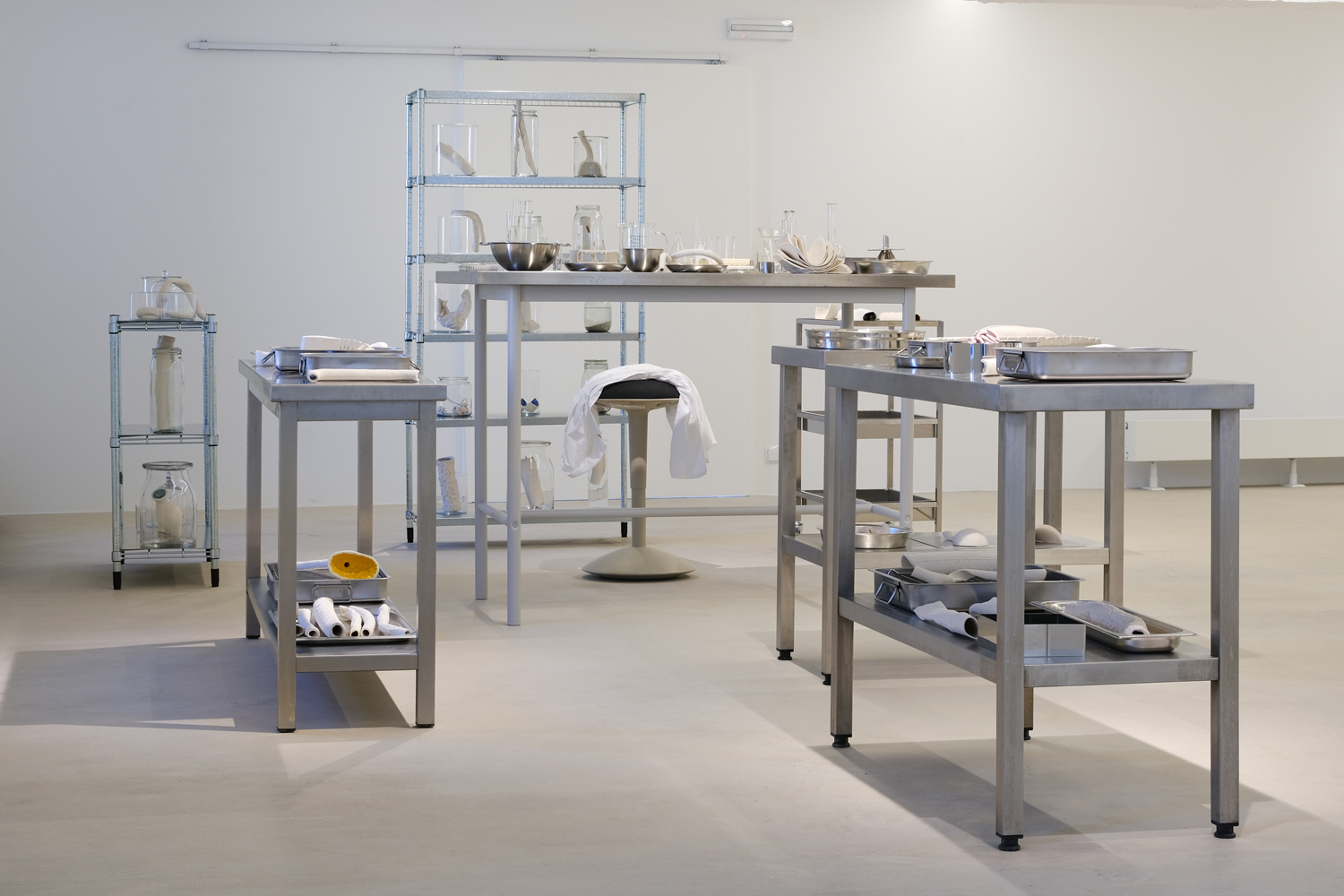 Hisae Ikenaga
Untitled installation
, 2021
Tables en acier inoxydable, étagères en métal, plateaux en acier, récipients et pipettes en verre, grès émaillé et pigmenté, outils et thérmomètres
Informations
Industrial-visceral
Nosbaum Reding Projects is glad to present the first solo exhibition in a Luxembourgian gallery by the Mexican-born artist Hisae Ikenaga. By assembling and rearranging familiar objects – furniture, windows, tables, chairs, structural tubing – Ikenaga creates works that question the modernist canon of forms and probe into the implicit assumptions of industrial design. Oscillating between Surrealist collage and postmodernist citation, her mock-functional assemblages reveal the poetic potential of the banal and everyday.
In Industrial-visceral, the artist shows a new series of sculptural arrangements in which she combines common materials such as chrome tubing and wooden boards with household items such as trays, cups and vases. The resulting works are left in a state of limbo between construction and deconstruction, suggesting both presence and absence. While they nod to domestic furniture such as bookcases or clothes rails, the artist's sculptures are also evocative of museum contexts, adopting an ambiguous role between works on display and systems of presentation. Resonating with Gaston Bachelard's phenomenological exploration of the house in Poetics of Space (1958), Ikenaga reveals the domestic sphere as a site of visible and hidden experience, intellect and emotion, presentness and memory.
Hisae Ikenaga (born in Mexico City in 1977) studied art theory and visual arts in Mexico City, Kyoto, Barcelona and Madrid. She lives in Luxembourg and works between Luxembourg and Spain. Her work has been shown in numerous solo and group exhibitions, including at Matadero Madrid and La Casa Encendida in Madrid, Praxis in New York, Castel Coucou in Forbach, Galerie Lavitrine in Limoges, and Ikea Museum in Älmhult. In 2020 she was awarded the LEAP20 Luxembourg Encouragement for Artists Prize, and in 2021 her site-specific project for the headquarters of the Luxembourg Order of Architects and Engineering Consultants (OAI) won first prize as part of the 1st Art in Situ OAI competition.
---


Industriel-viscéral
Nosbaum Reding Projects a le plaisir de présenter la première exposition personnelle dans une galerie luxembourgeoise de l'artiste d'origine mexicaine Hisae Ikenaga. En assemblant et en réarrangeant des objets familiers – meubles, fenêtres, tables, chaises, éléments tubulaires – Ikenaga crée des œuvres qui remettent en question le canon moderniste des formes et sondent les postulats tacites du design industriel. Oscillant entre collages surréalistes et citations postmodernes, ses assemblages aux allures faussement fonctionnelles révèlent le potentiel poétique du banal et du quotidien.
Dans Industriel-viscéral, l'artiste présente une nouvelle série d'arrangements sculpturaux dans lesquels elle associe des matériaux courants tels que tubes chromés et planches de bois à des objets ménagers tels que plateaux, tasses et vases. Les œuvres qui en résultent demeurent dans un état d'incomplétude entre construction et déconstruction, suggérant à la fois une présence et une absence. Si par leur aspect elles rappellent des meubles domestiques (bibliothèques, portemanteaux…), les sculptures de l'artiste évoquent aussi le contexte muséal en adoptant un statut ambigu entre objets d'exposition et dispositifs de présentation. En écho à l'exploration phénoménologique de la maison par Gaston Bachelard dans Poétique de l'espace (1958), Hisae Ikenaga fait apparaître l'univers domestique comme lieu d'expériences visibles et cachées, d'intellect et d'émotion, de présentité et de mémoire.
Hisae Ikenaga (née à Mexico en 1977) a étudié la théorie de l'art et les arts plastiques à Mexico, Kyoto, Barcelone et Madrid. Elle vit au Luxembourg et partage son temps entre le Luxembourg et l'Espagne. Son travail a été présenté dans de nombreuses expositions individuelles et collectives, notamment à Matadero Madrid et La Casa Encendida à Madrid, Praxis à New York, Castel Coucou à Forbach, Galerie Lavitrine à Limoges et le musée Ikea à Älmhult. En 2020, elle a reçu le prix LEAP20 Luxembourg Encouragement for Artists Prize, et en 2021, son projet in situ pour le siège de l'Ordre des Architectes et Ingénieurs-Conseils du Luxembourg (OAI) a remporté le 1er prix du premier concours Art in Situ OAI
Image:
Hisae Ikenaga
Rack I, 2018
Acier galvanisé, bois, panneau stratifié et céramiques, 130 x 170 x 100 cm
© Hisae Ikenaga, Photo: Hisae Ikenaga