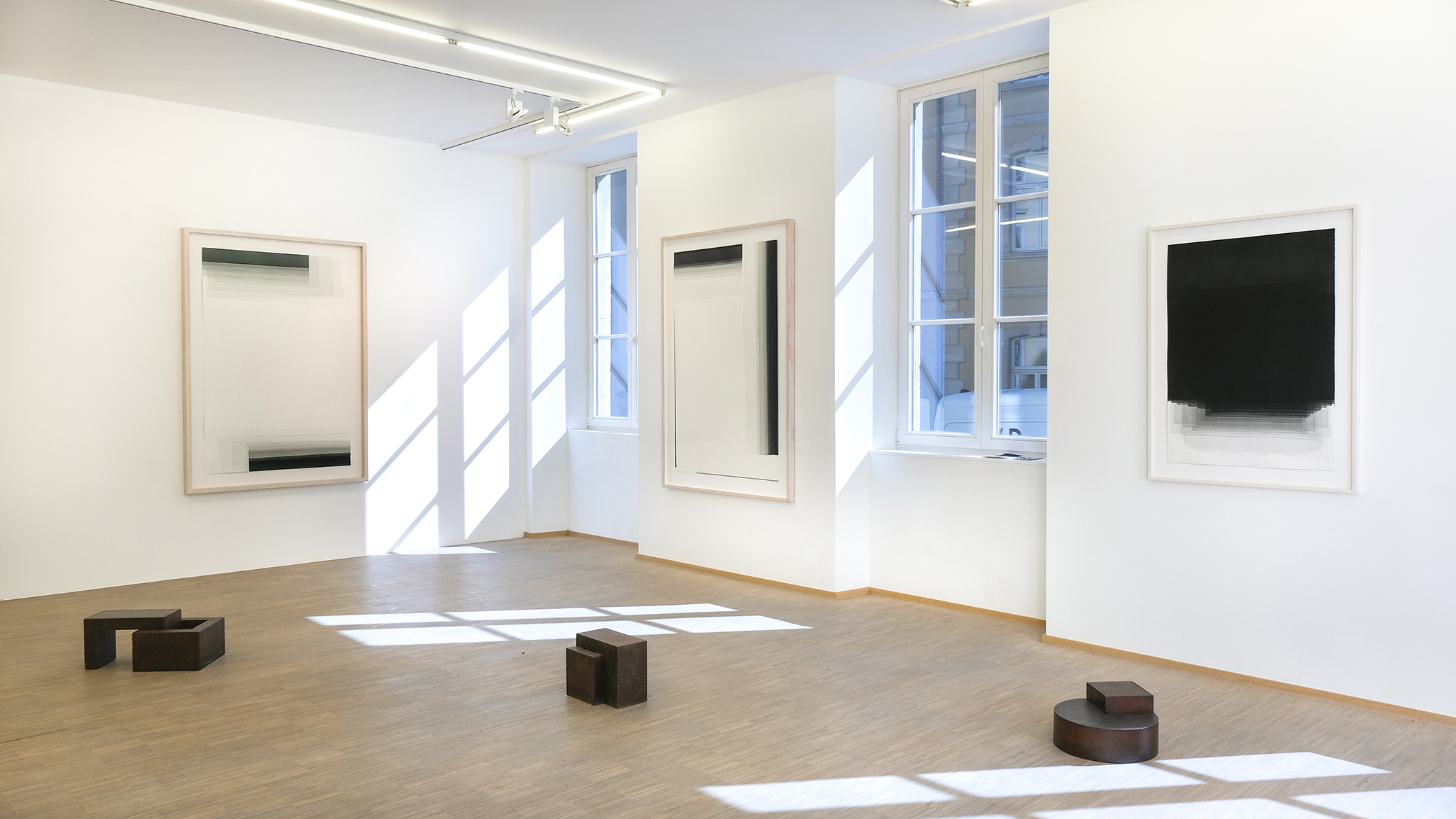 Exhibition view, Nosbaum Reding, Luxembourg, 2022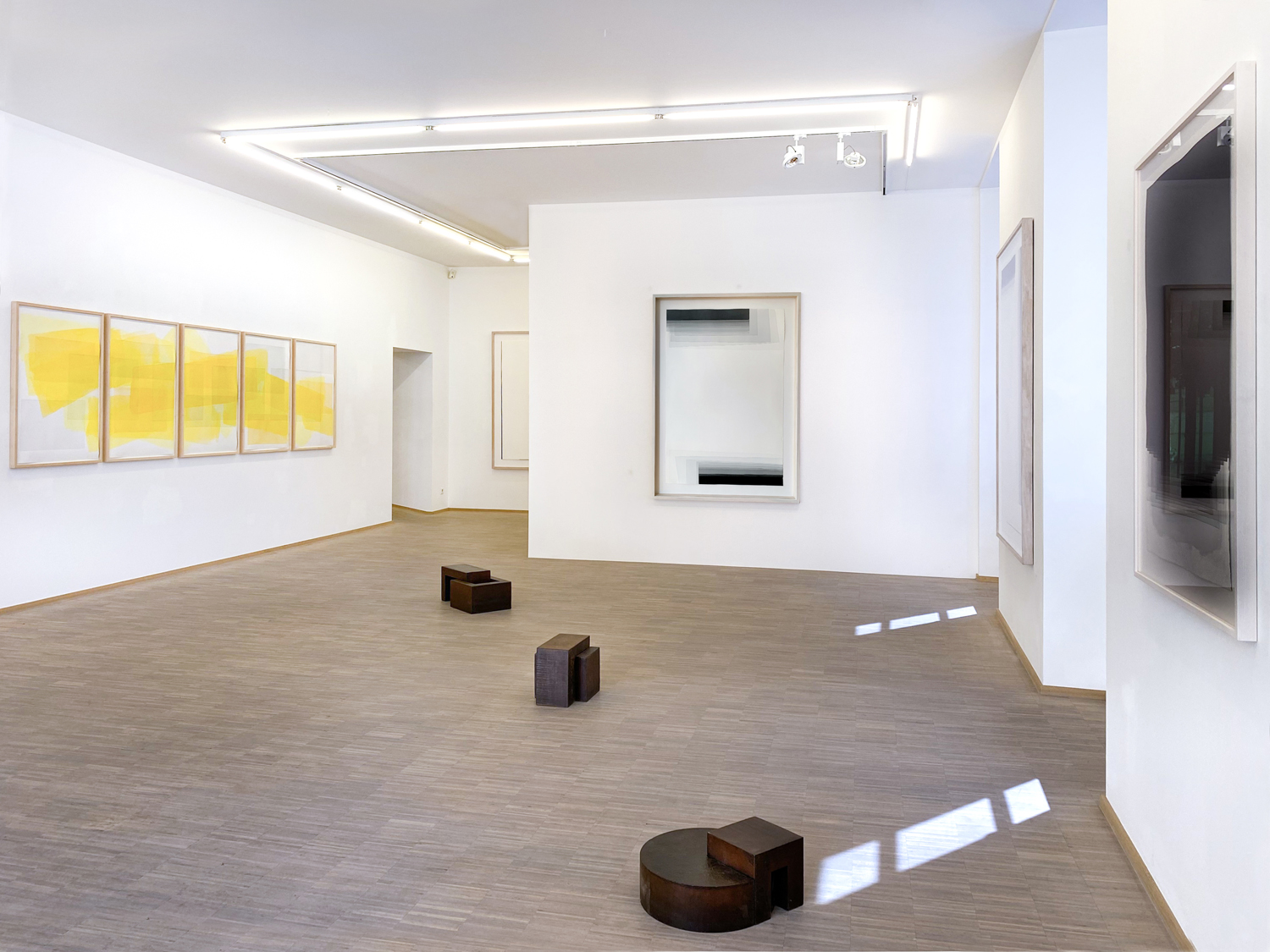 Exhibition view, Nosbaum Reding, Luxembourg, 2022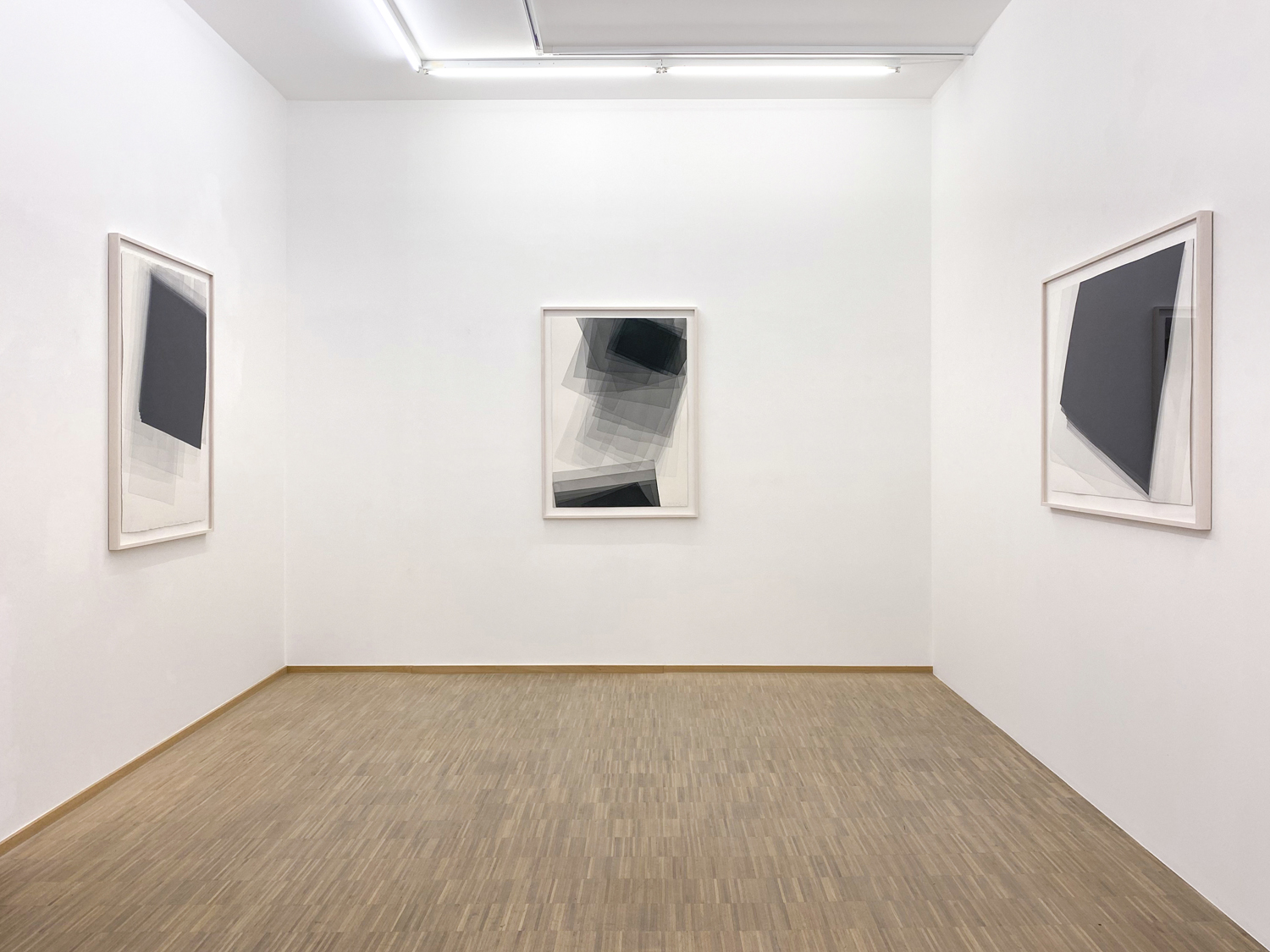 Exhibition view, Nosbaum Reding, Luxembourg, 2022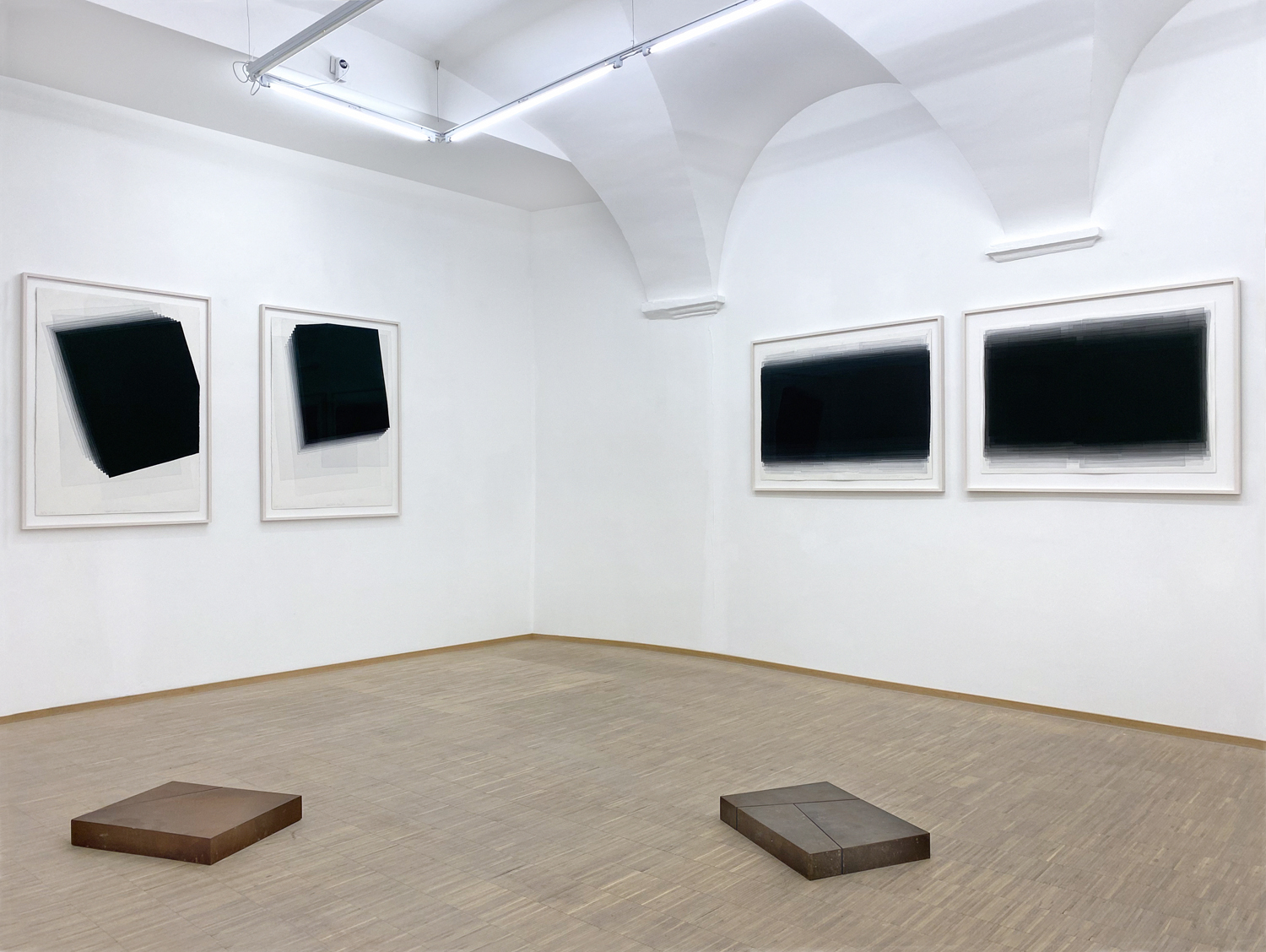 Exhibition view, Nosbaum Reding, Luxembourg, 2022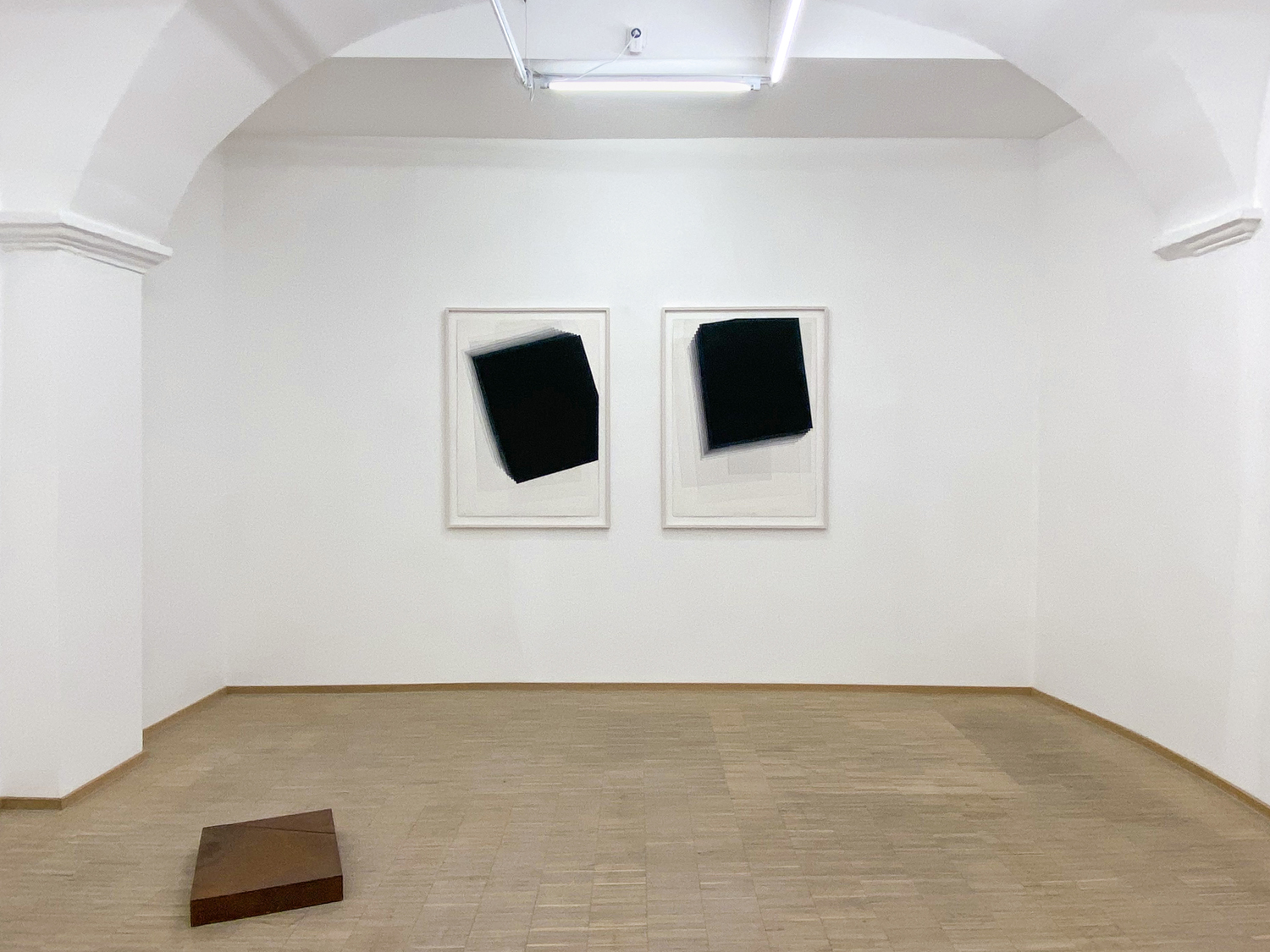 Exhibition view, Nosbaum Reding, Luxembourg, 2022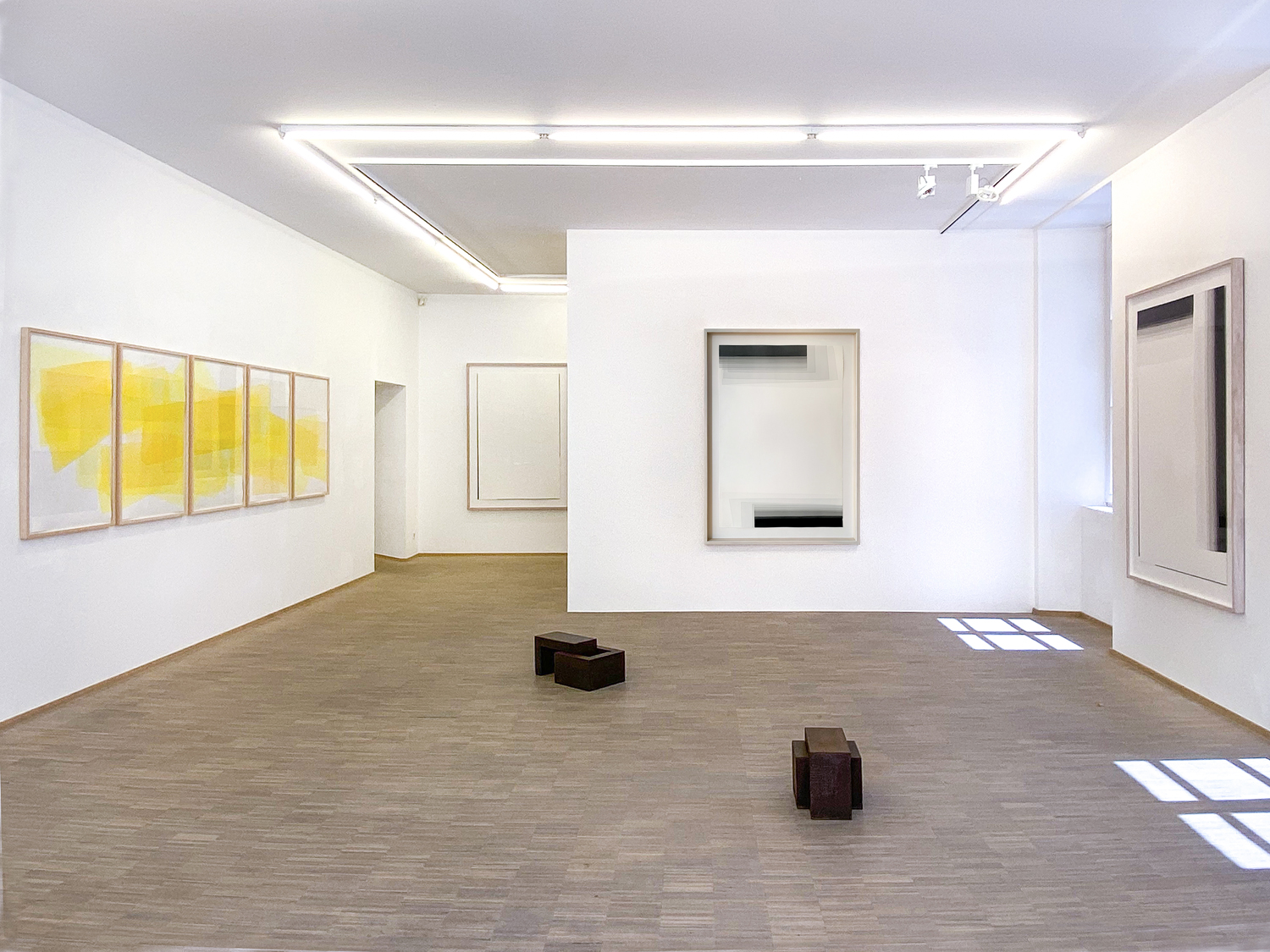 Exhibition view, Nosbaum Reding, Luxembourg, 2022
Exhibited Works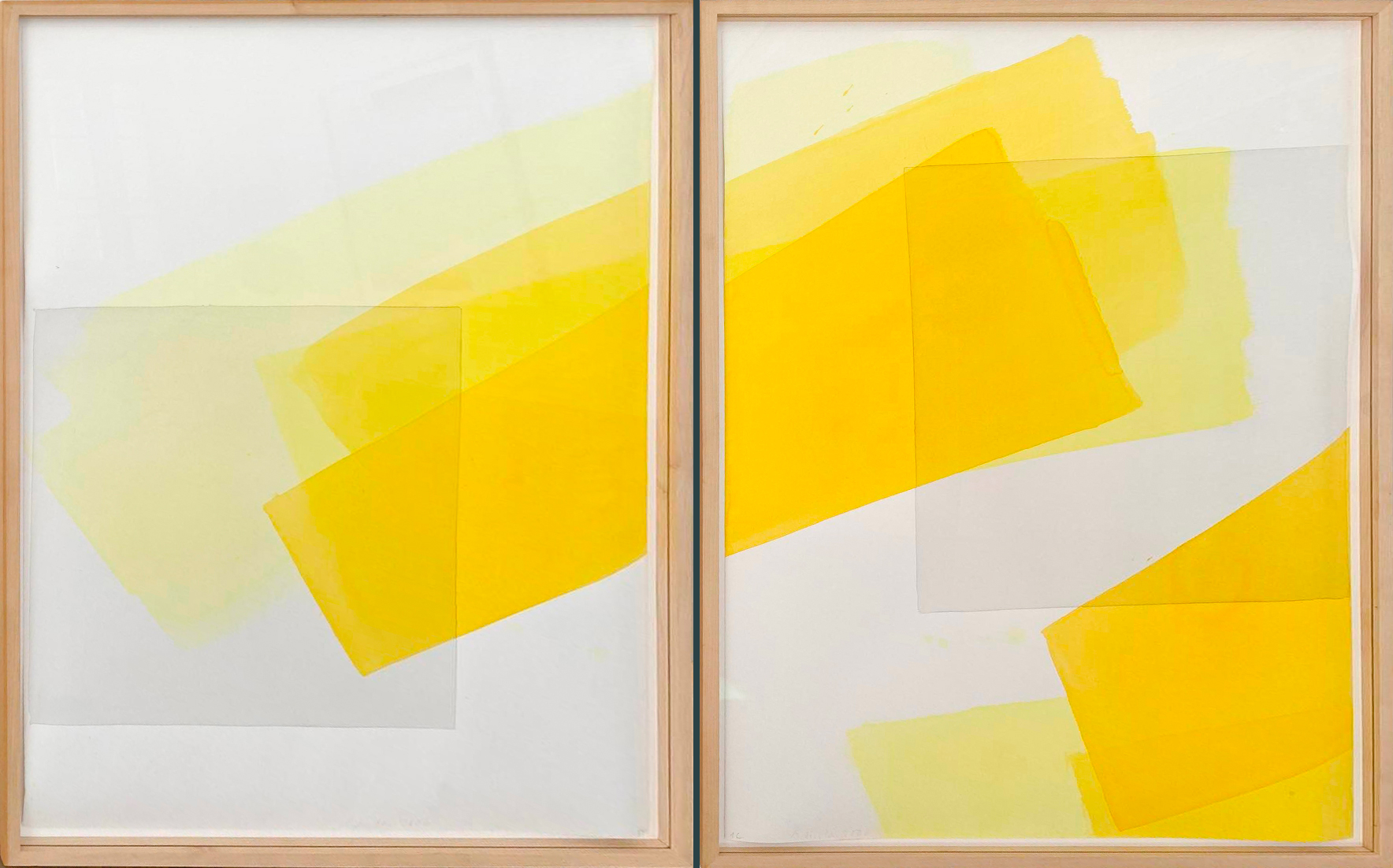 Joachim Bandau
Untitled
, 2006
2 Watercolor on paper "Fabriano 5" and museum glass
27.56 in ( chacune 100 x 70 cm )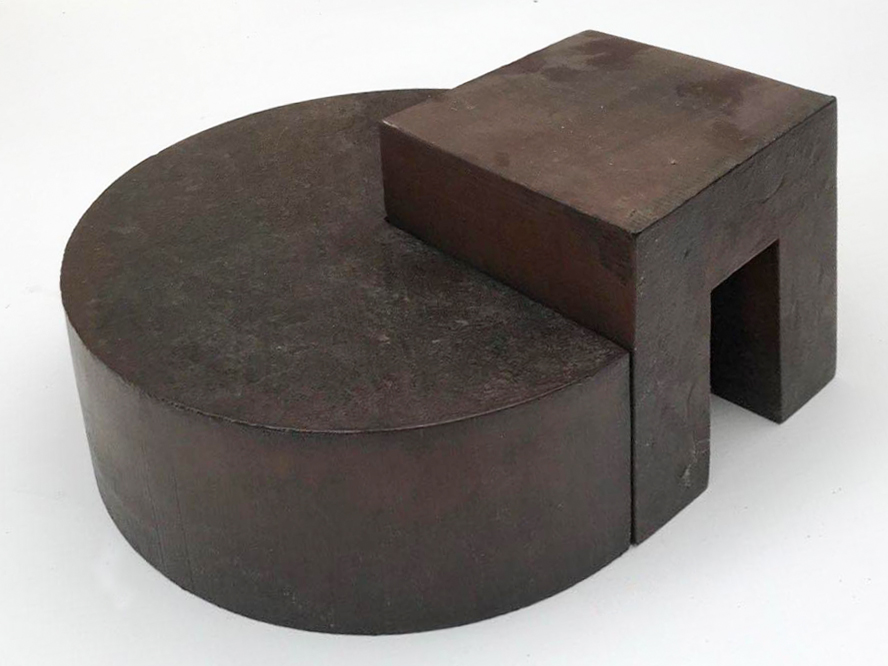 Joachim Bandau
Untitled
, 2008
Cast iron steel
7.09 x 14.17 x 14.17 in ( 18,5 x 36 x 36 cm )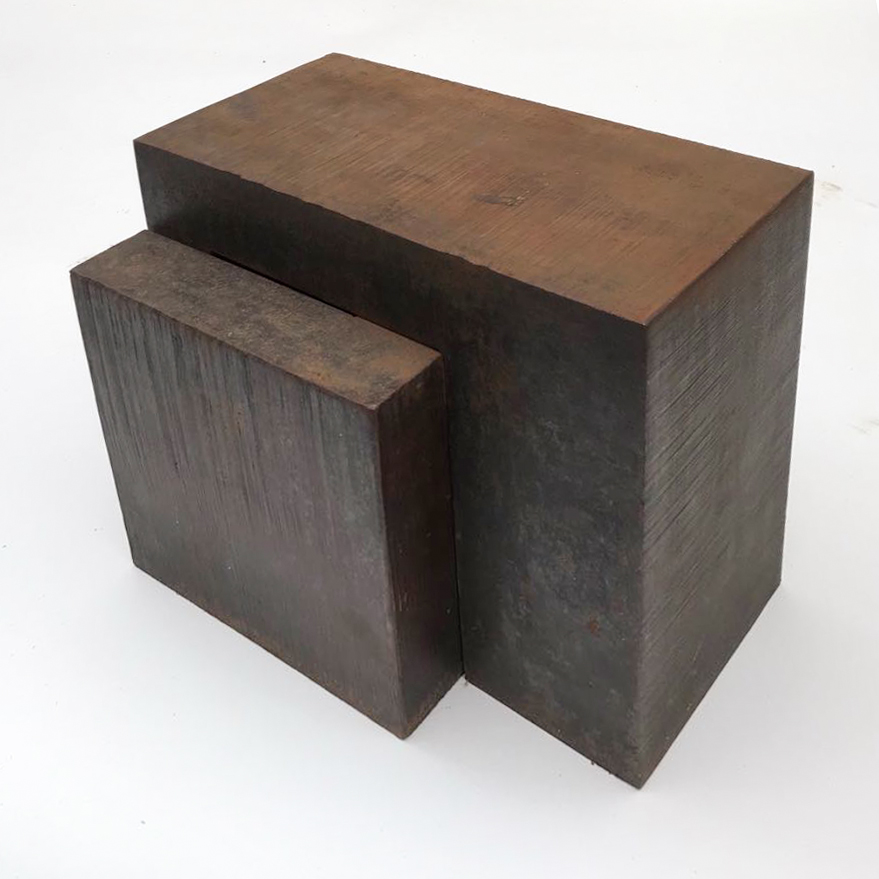 Joachim Bandau
Untitled
, 2008
Cast iron steel
9.84 x 11.81 x 9.84 in ( 25,5 x 30,5 x 25 cm )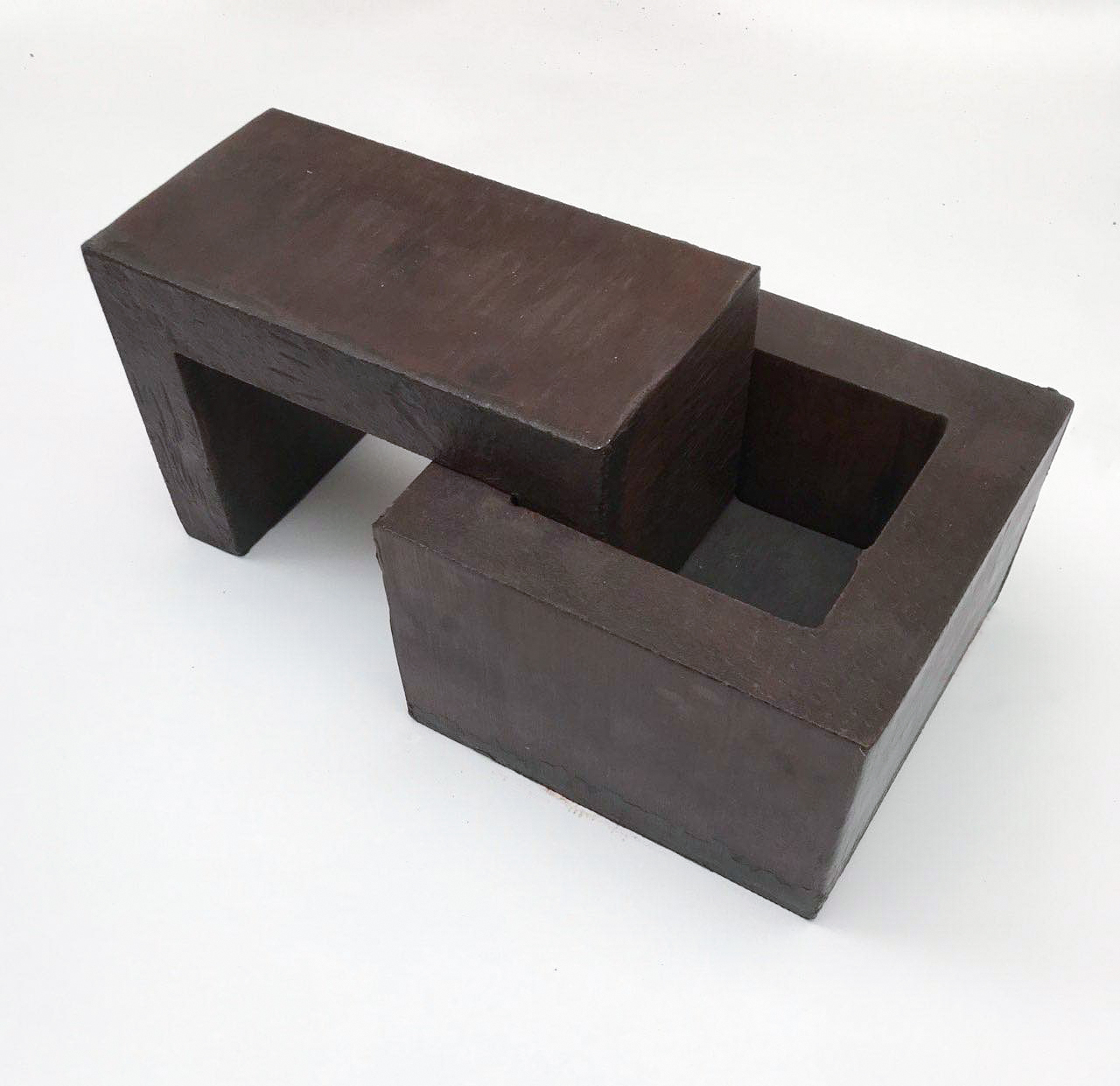 Joachim Bandau
Untitled
, 2008
Cast iron steel
9.06 x 11.42 x 21.26 in ( 23,5 x 29,5 x 54 cm )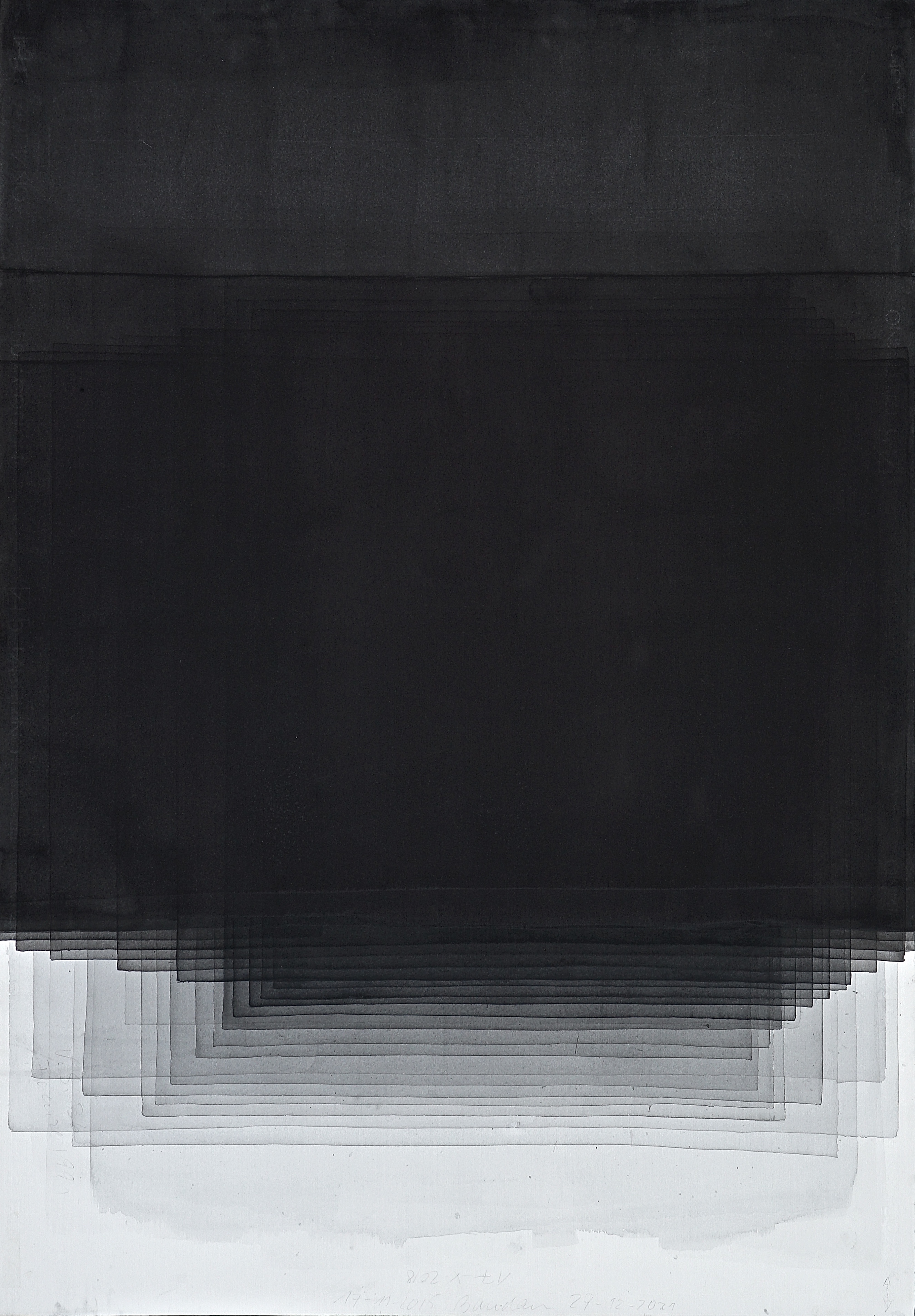 Joachim Bandau
Untitled
, 27.12.2021
Watercolor on paper "Arches Aquarelle" 100% cotton
38.98 x 27.17 in ( 99,5 x 69,5 cm )

Joachim Bandau
Untitled
, 2006
5 Watercolor on paper "Fabriano 5" and museum glass
27.56 in ( chacune 100 x 70 cm )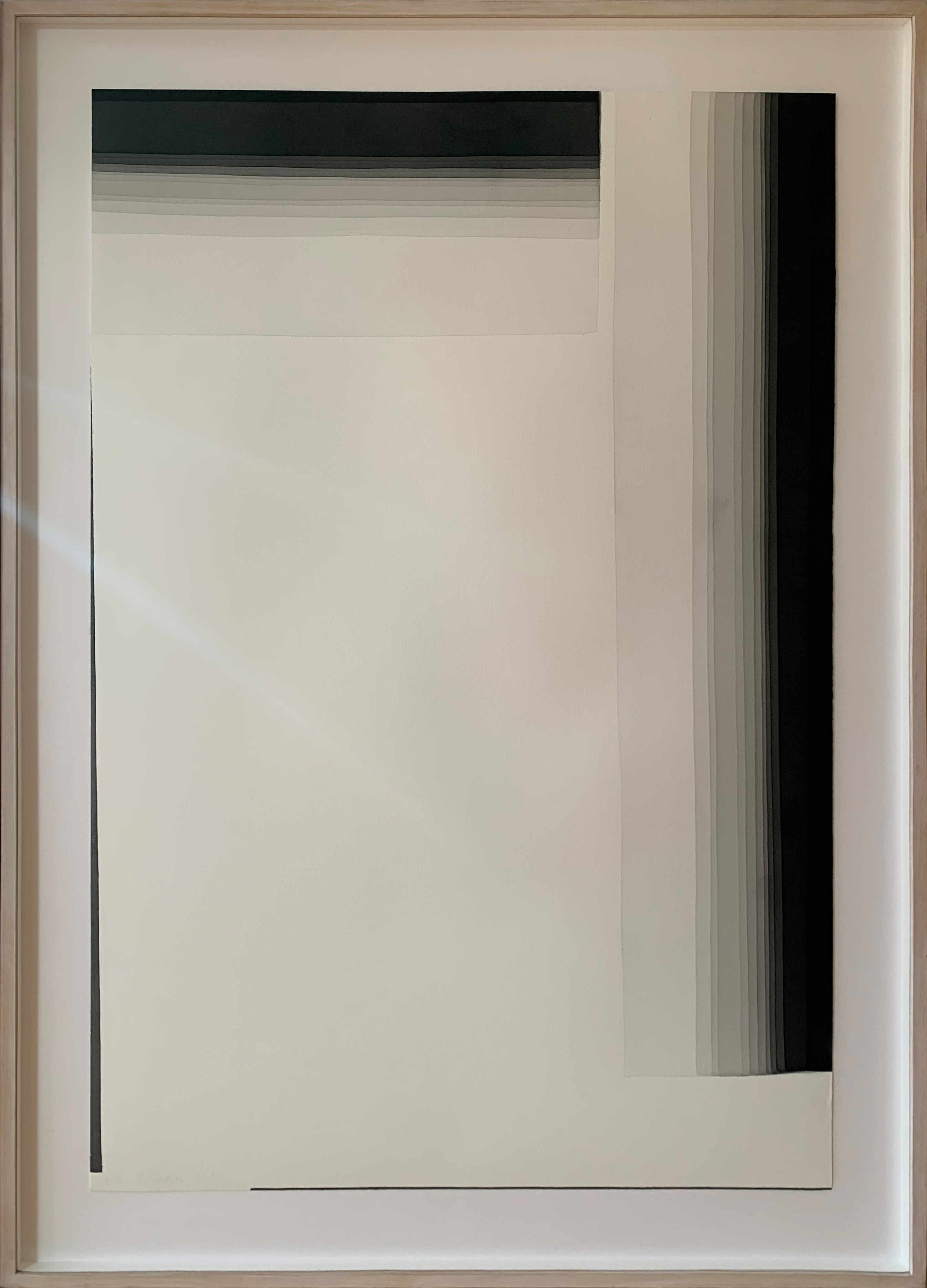 Joachim Bandau
Untitled / R4
, 2017
Watercolor on paper Lanaqurelle 100 % cotton
59.84 x 39.76 in ( 152 x 101 cm )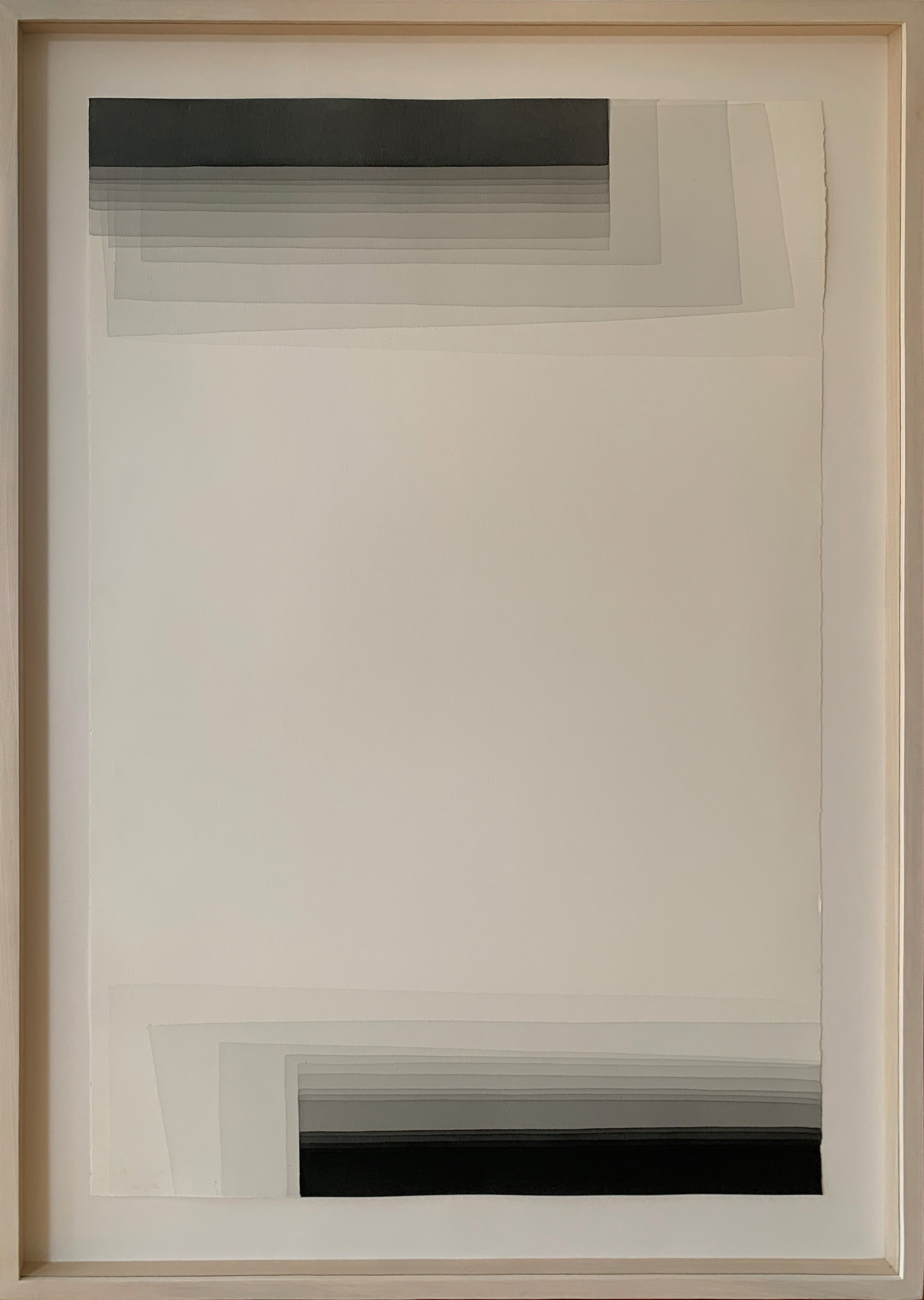 Joachim Bandau
Untitled
, 18.12.2017
Watercolor on paper Lanaqurelle 100 % cotton
59.84 x 39.76 in ( 152 x 101 cm )
Joachim Bandau
Untitled /Stäfa SQ1
, 2017
Watercolor on paper "Arches Aquarelle" 100% cotton
41.34 x 29.53 in ( 105 x 75 cm )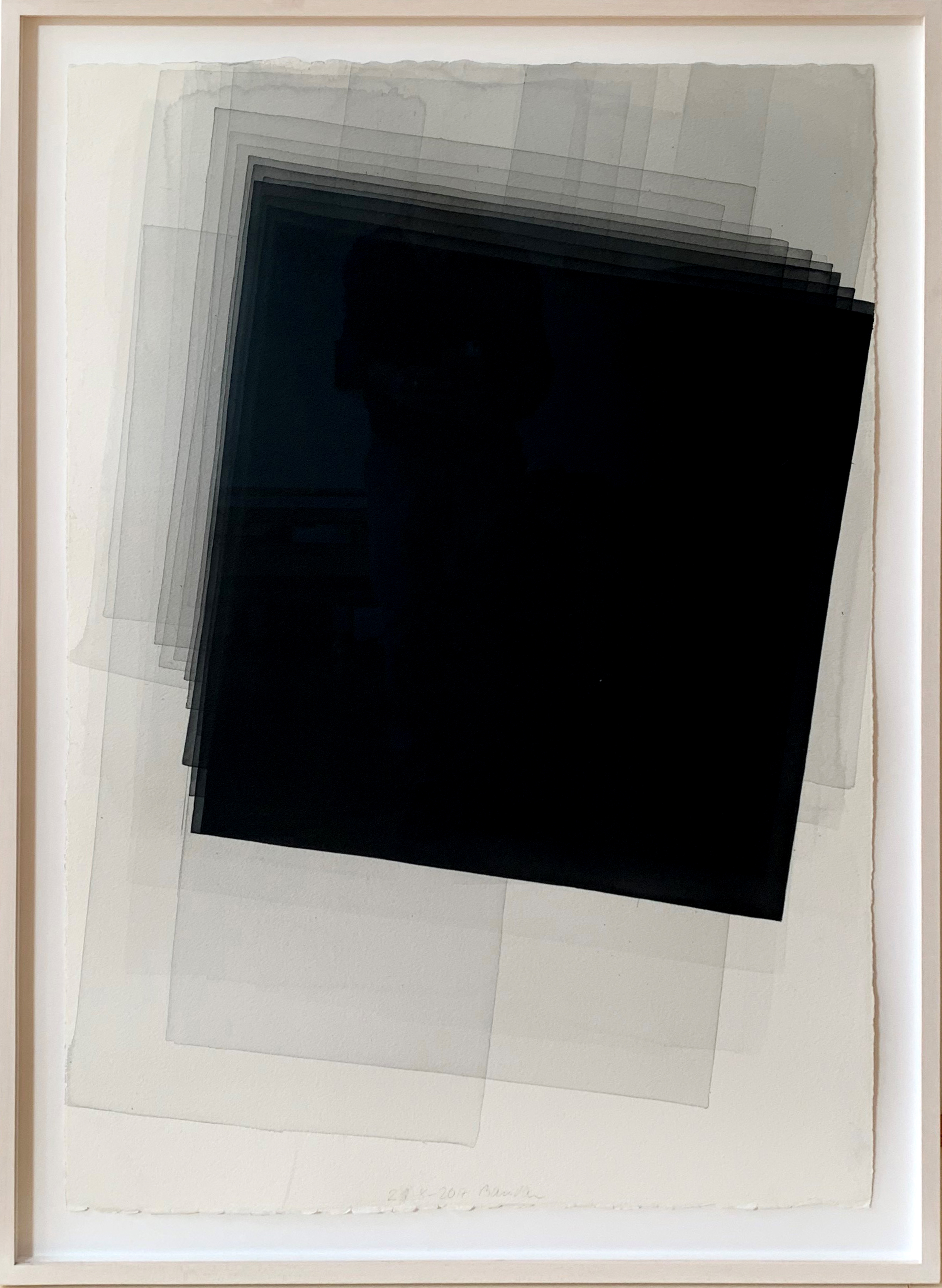 Joachim Bandau
Watercolor on paper "Arches Aquarelle" 100% cotton
41.34 x 29.53 in ( 105 x 75 cm )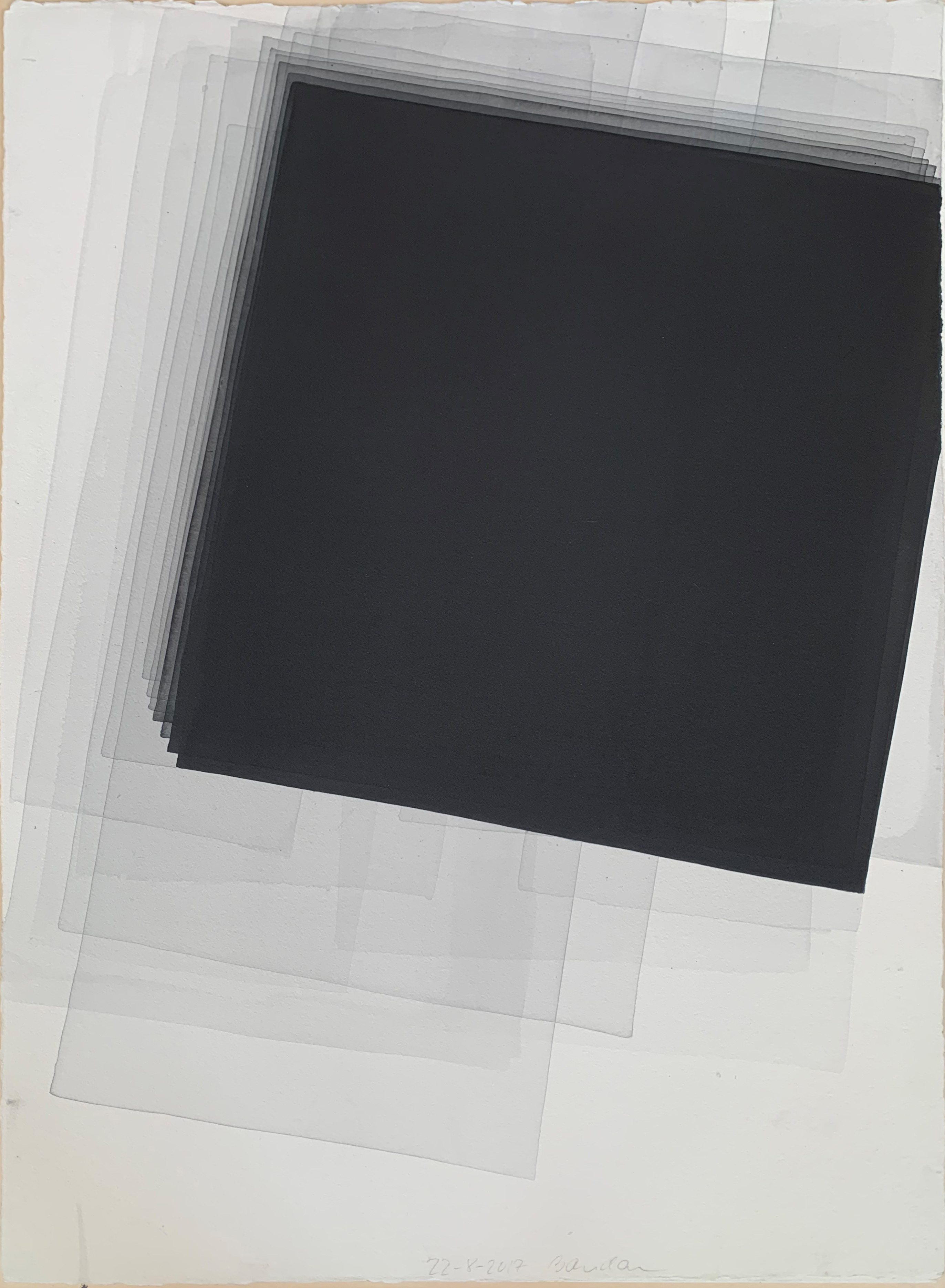 Joachim Bandau
Untitled
, 22.08.2017
Watercolor on paper "Arches Aquarelle" 100% Cotton
41.34 x 29.53 in ( 105 x 75 cm )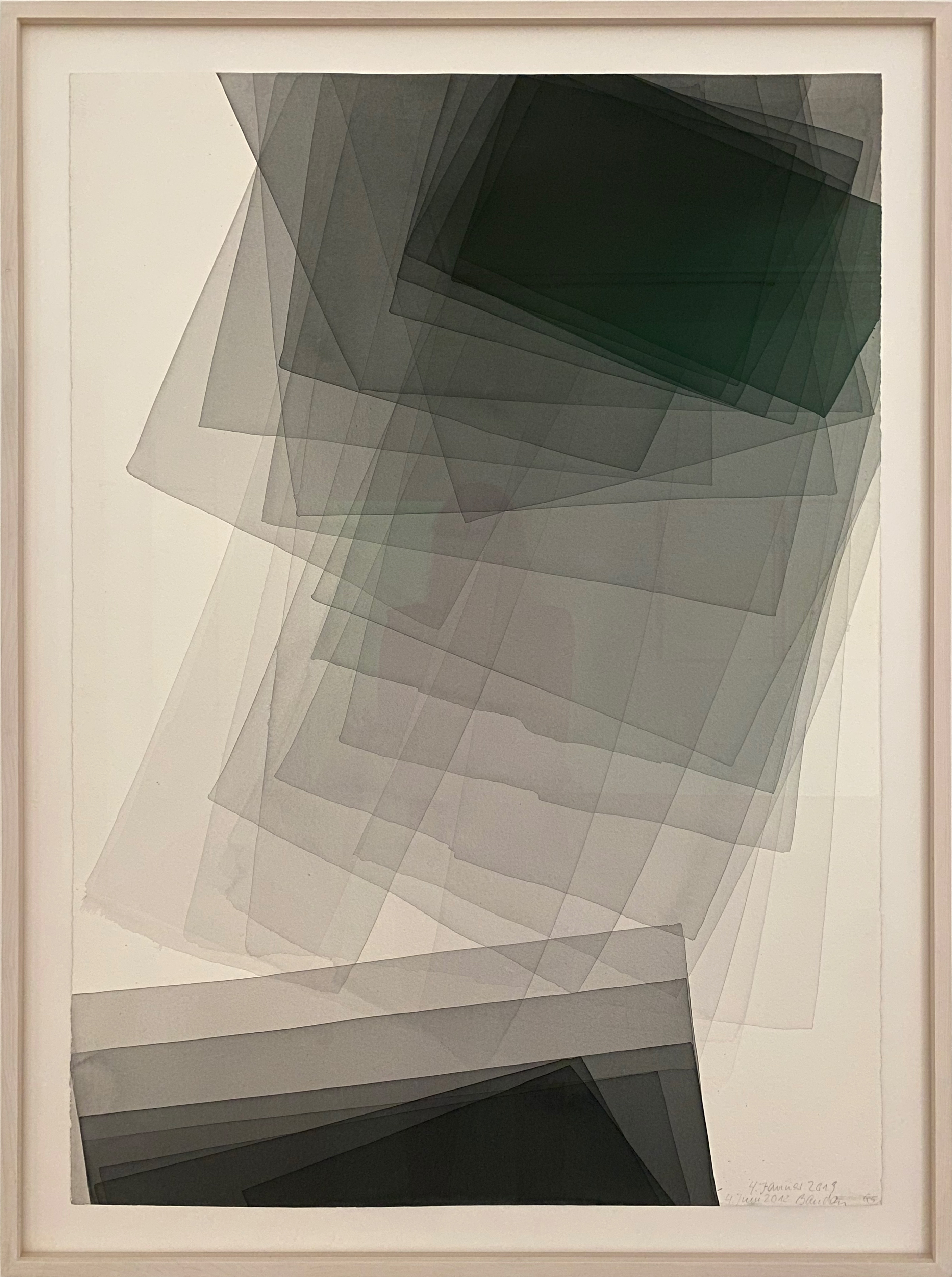 Joachim Bandau
Untitled / Q5
, 4 Januar 2019
Watercolor on paper "Arches Aquarelle" 100% cotton
41.34 x 29.53 in ( 105 x 75 cm )
Not available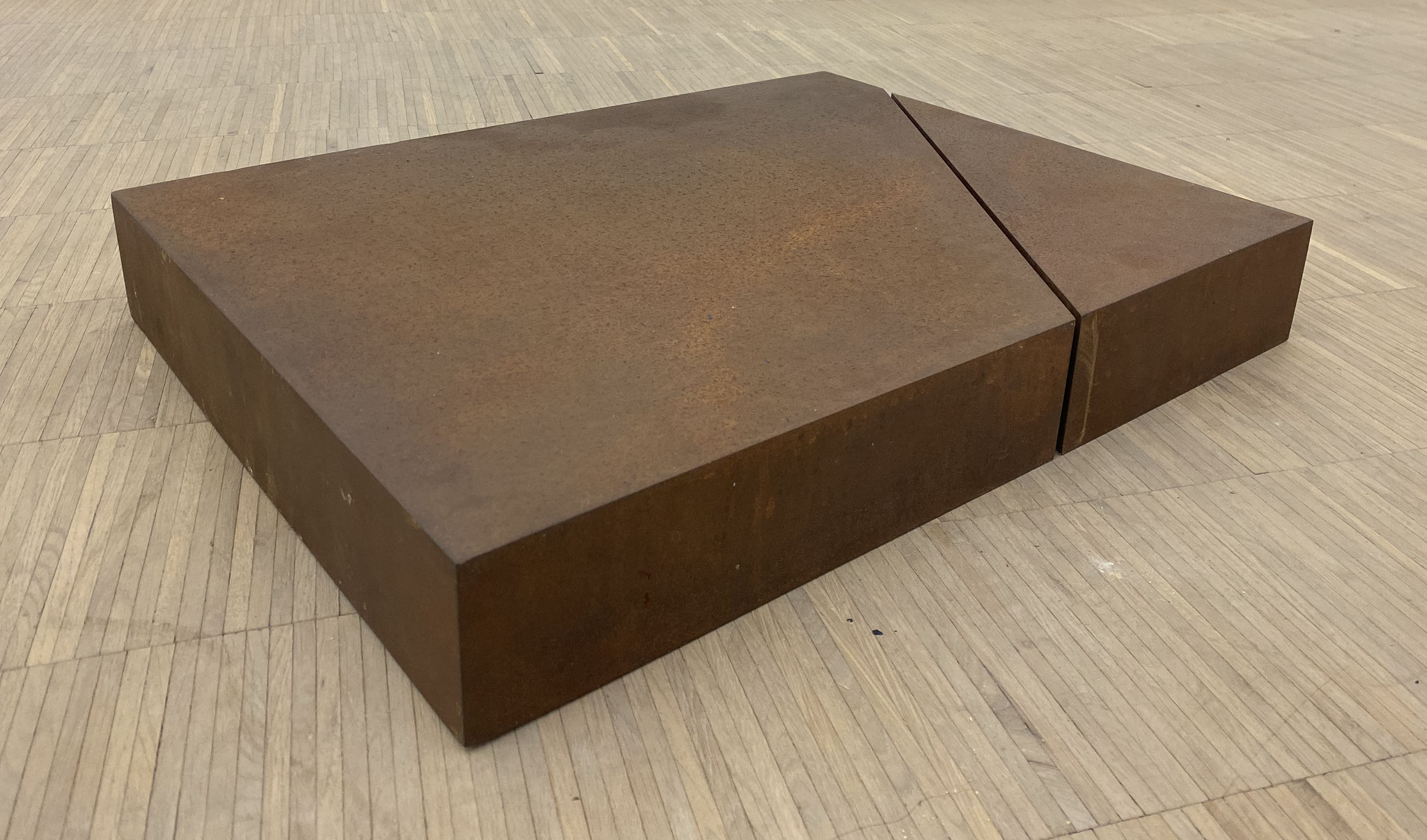 Joachim Bandau
Untitled
, 2008
Cast iron steel
2.76 x 20.47 x 15.75 in ( 7,4 x 52 x 40 cm )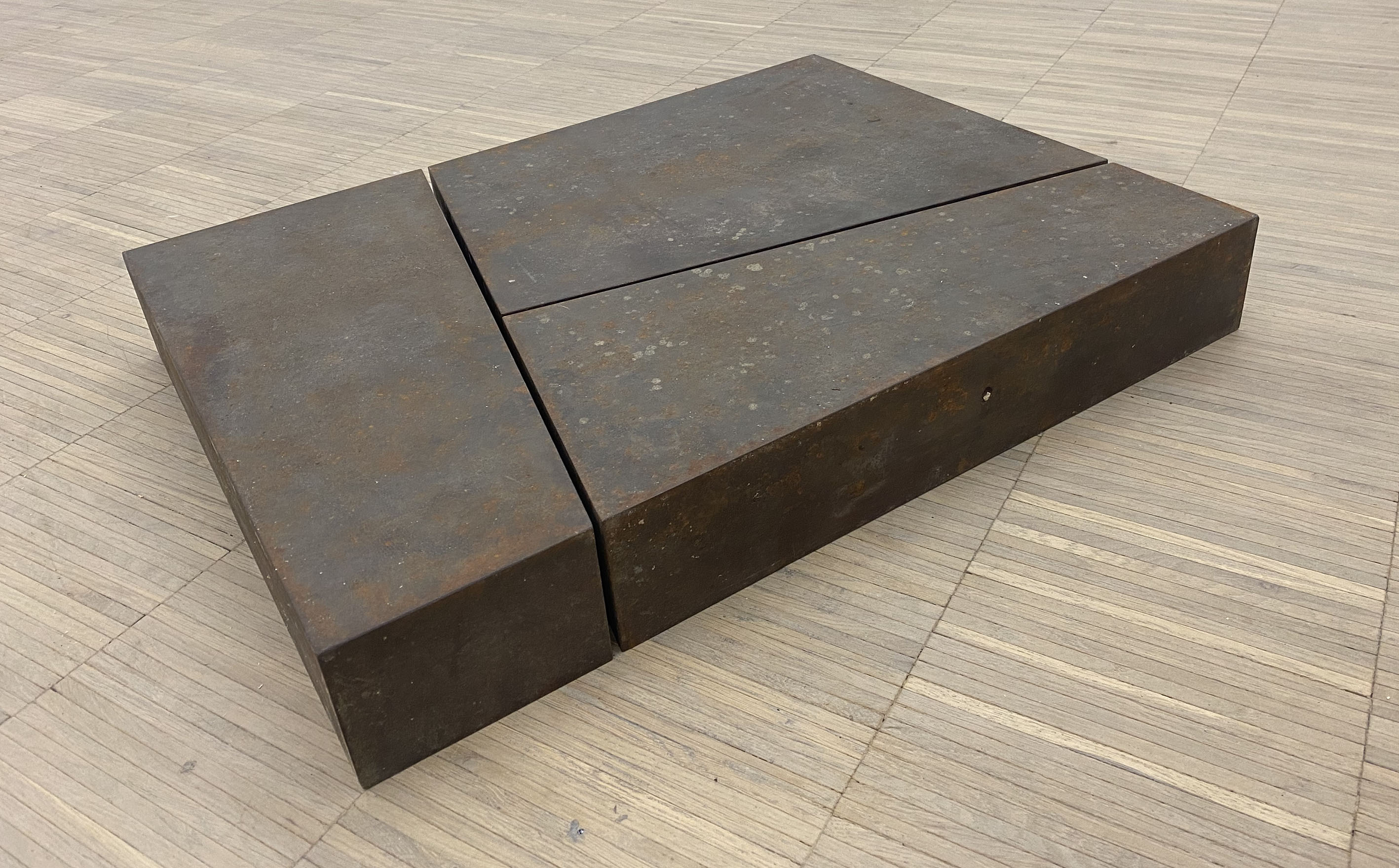 Joachim Bandau
Untitled
, 2008
Cast iron steel
2.76 x 20.47 x 15.75 in ( 7,7 x 52 x 40 cm )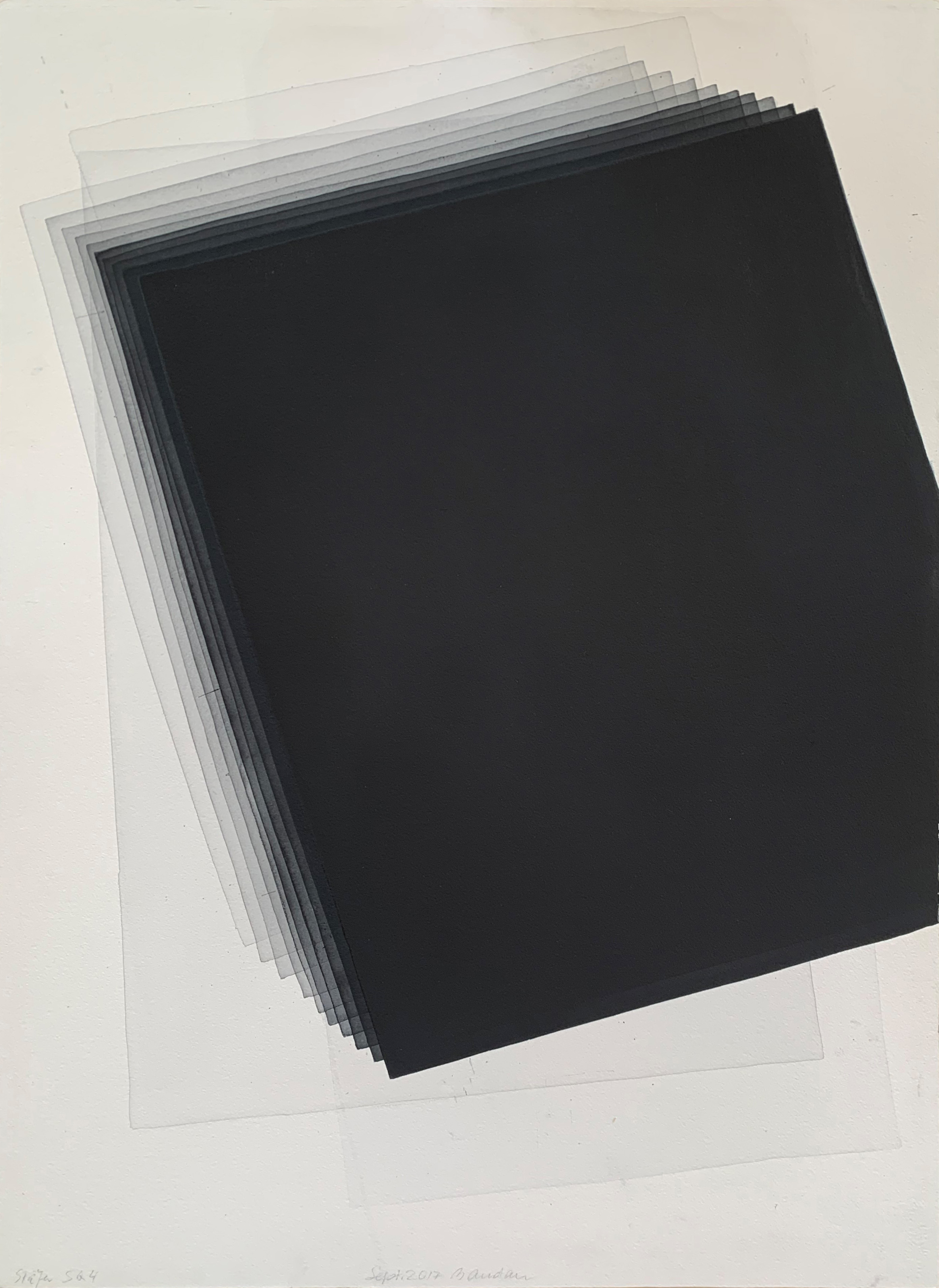 Joachim Bandau
Untitled / Stäfa SQ 4
, September 2017
Watercolor on paper "Arches Aquarelle" 100% cotton
41.34 x 29.53 in ( 105 x 75 cm )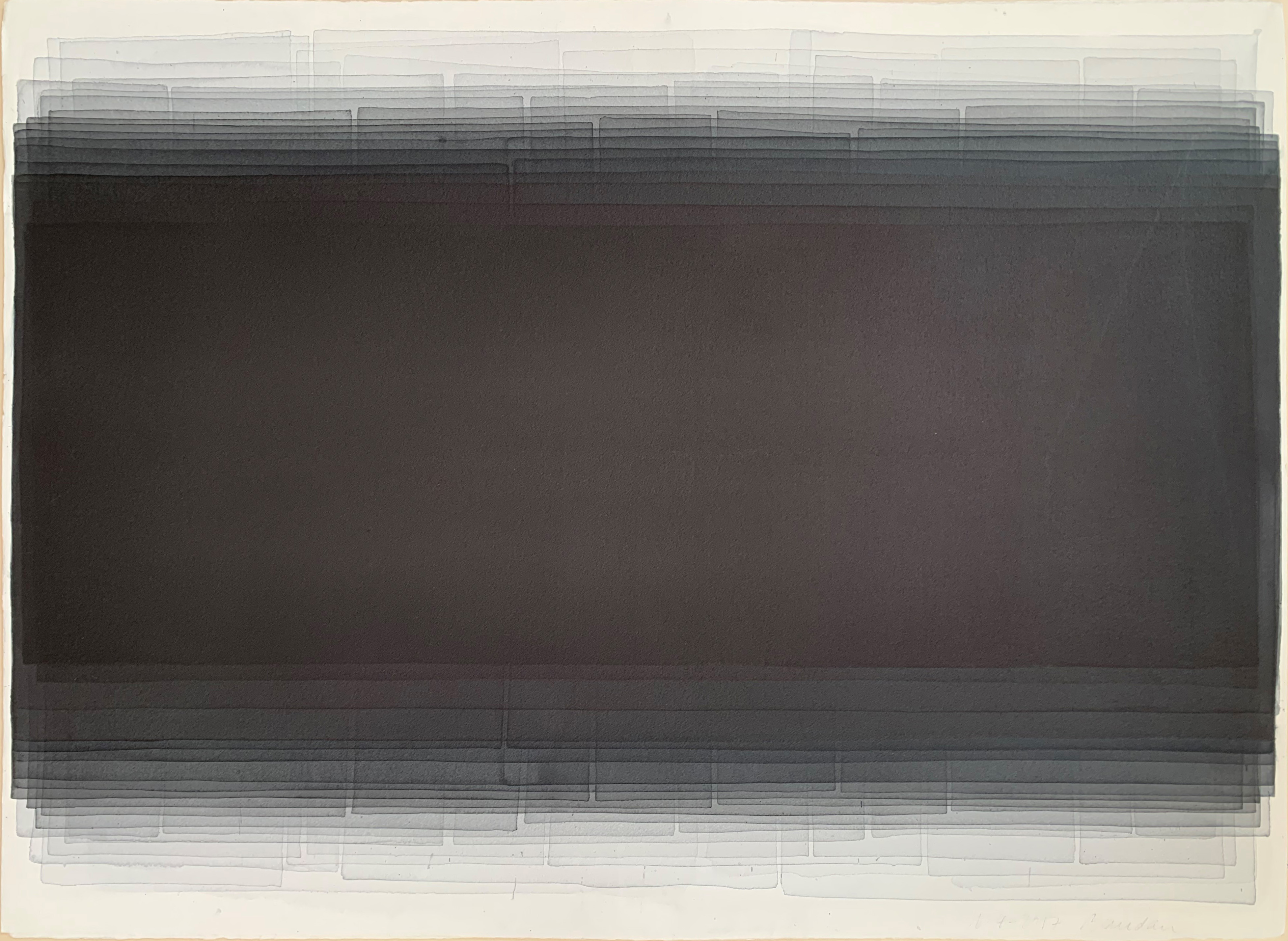 Joachim Bandau
Untitled
, 16.04.2017
Watercolor on paper "Arches Aquarelle" 100% cotton
29.53 x 41.34 in ( 75 x 105 cm )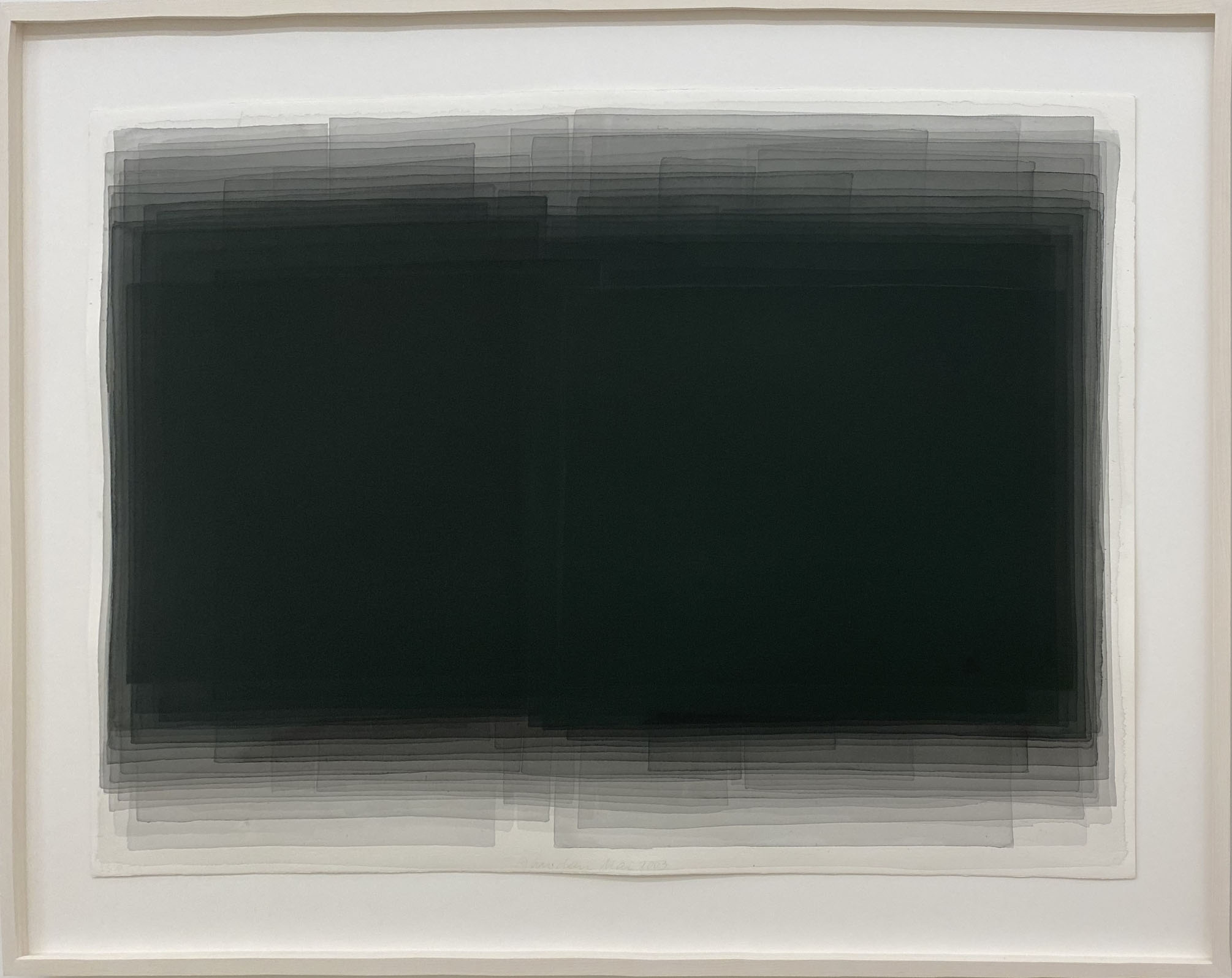 Joachim Bandau
Untitled
, Mai 2003
Watercolor on paper "Arches Aquarelle" 100% cotton
27.56 x 39.37 in ( 70 x 100 cm )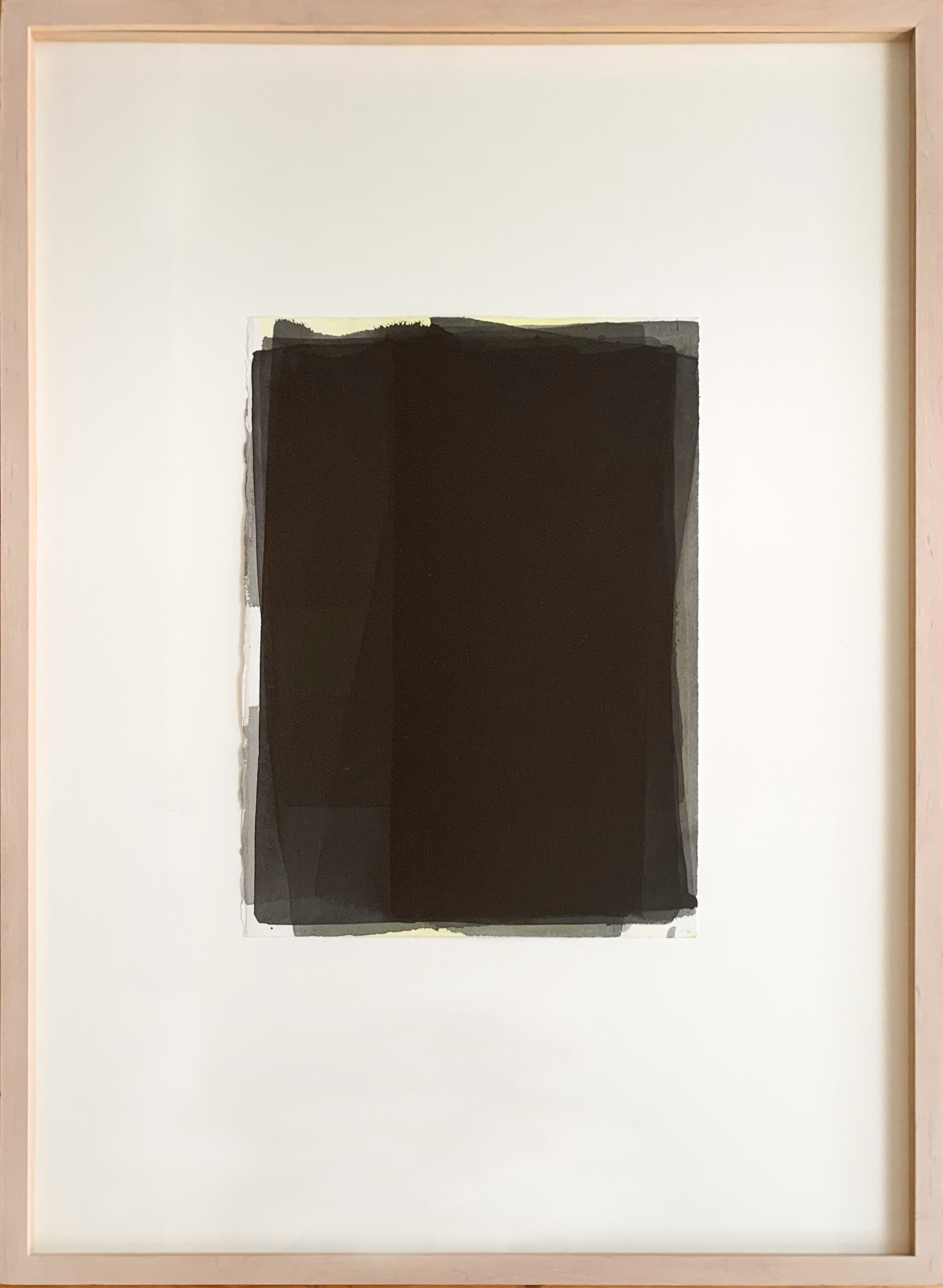 Joachim Bandau
Untitled
, 1994-95
Watercolor on paper "Fabriano 5"
14.96 x 11.02 in ( 38 x 28 cm )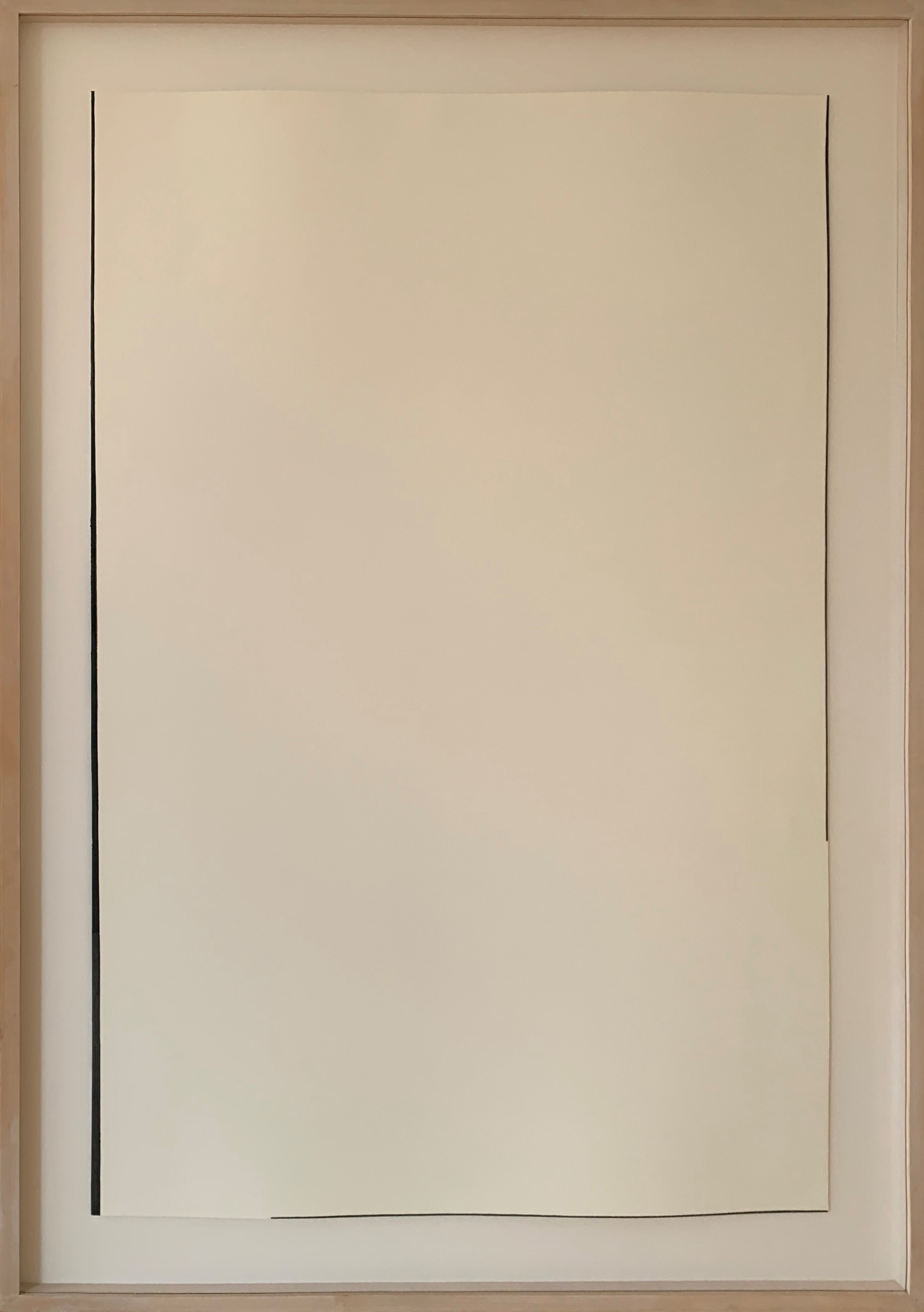 Joachim Bandau
Untitled / R8
, 2013
Watercolor on paper Lanaqurelle 100 % cotton
59.84 x 39.76 in ( 152 x 101 cm )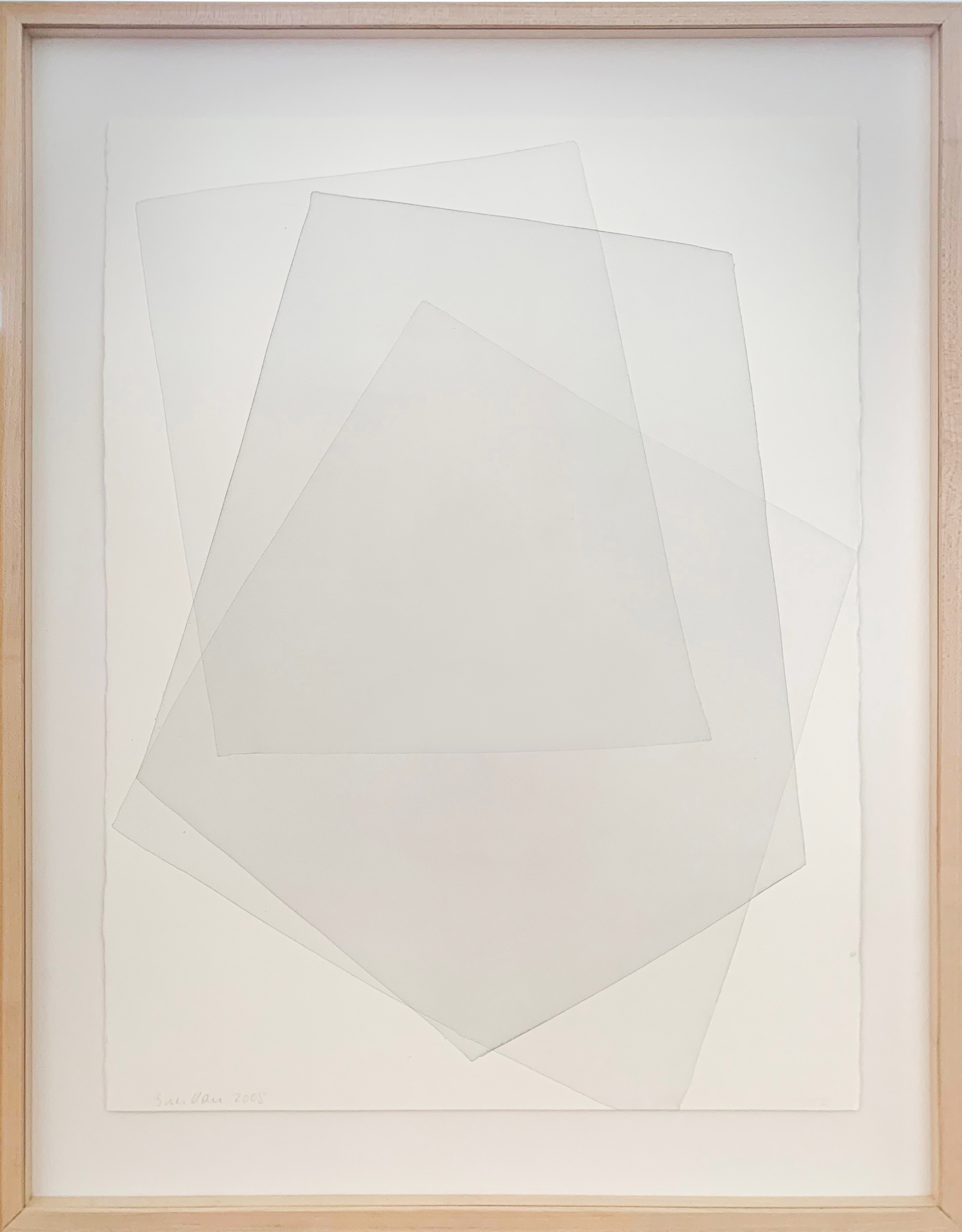 Joachim Bandau
Untitled
, 2008
Watercolor on paper "Arches Aquarelle" 100% cotton
29.92 x 22.44 in ( 76 x 57 cm )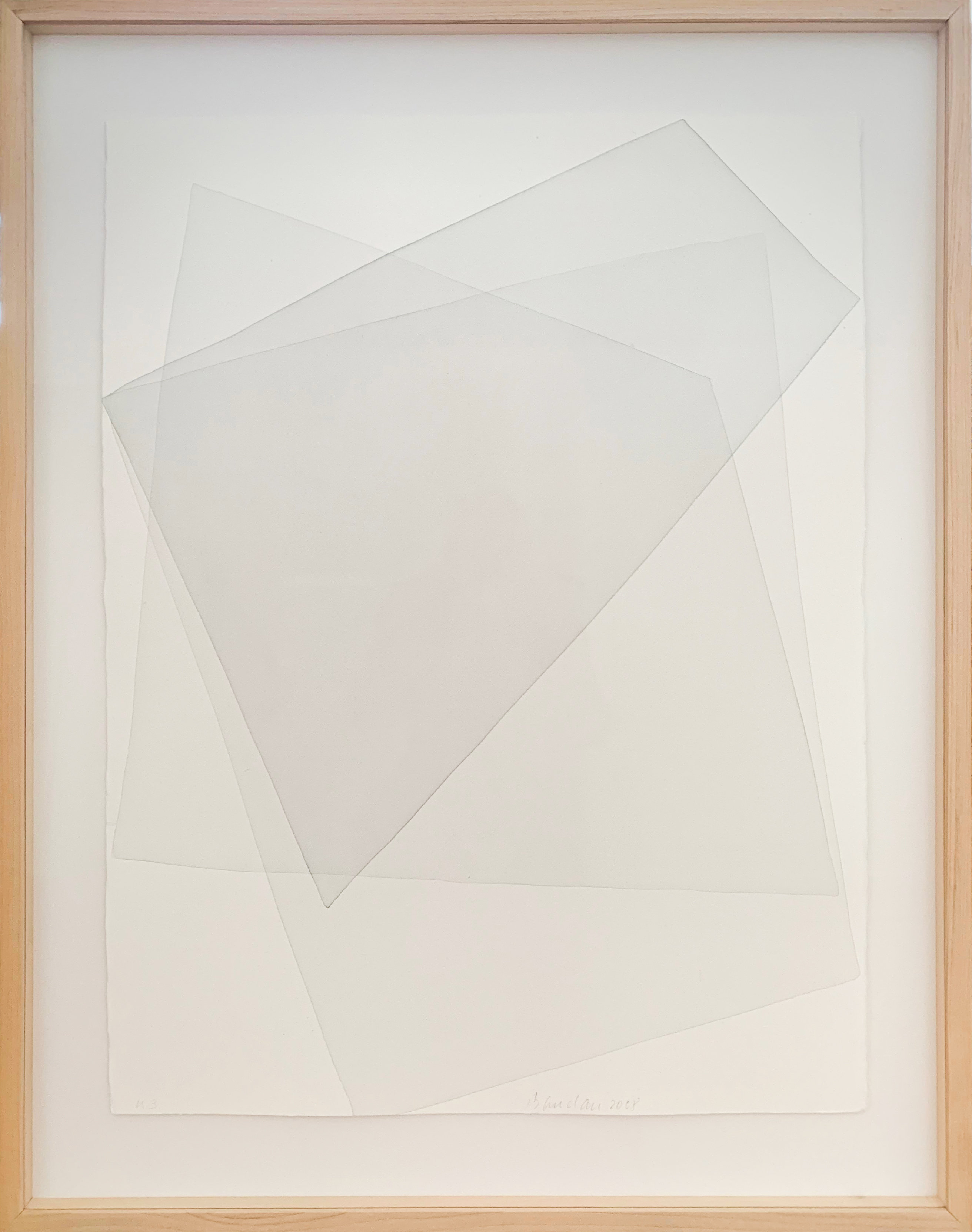 Joachim Bandau
Untitled
, 2008
Watercolor on paper "Arches Aquarelle" 100% cotton
29.92 x 22.44 in ( 76 x 57 cm )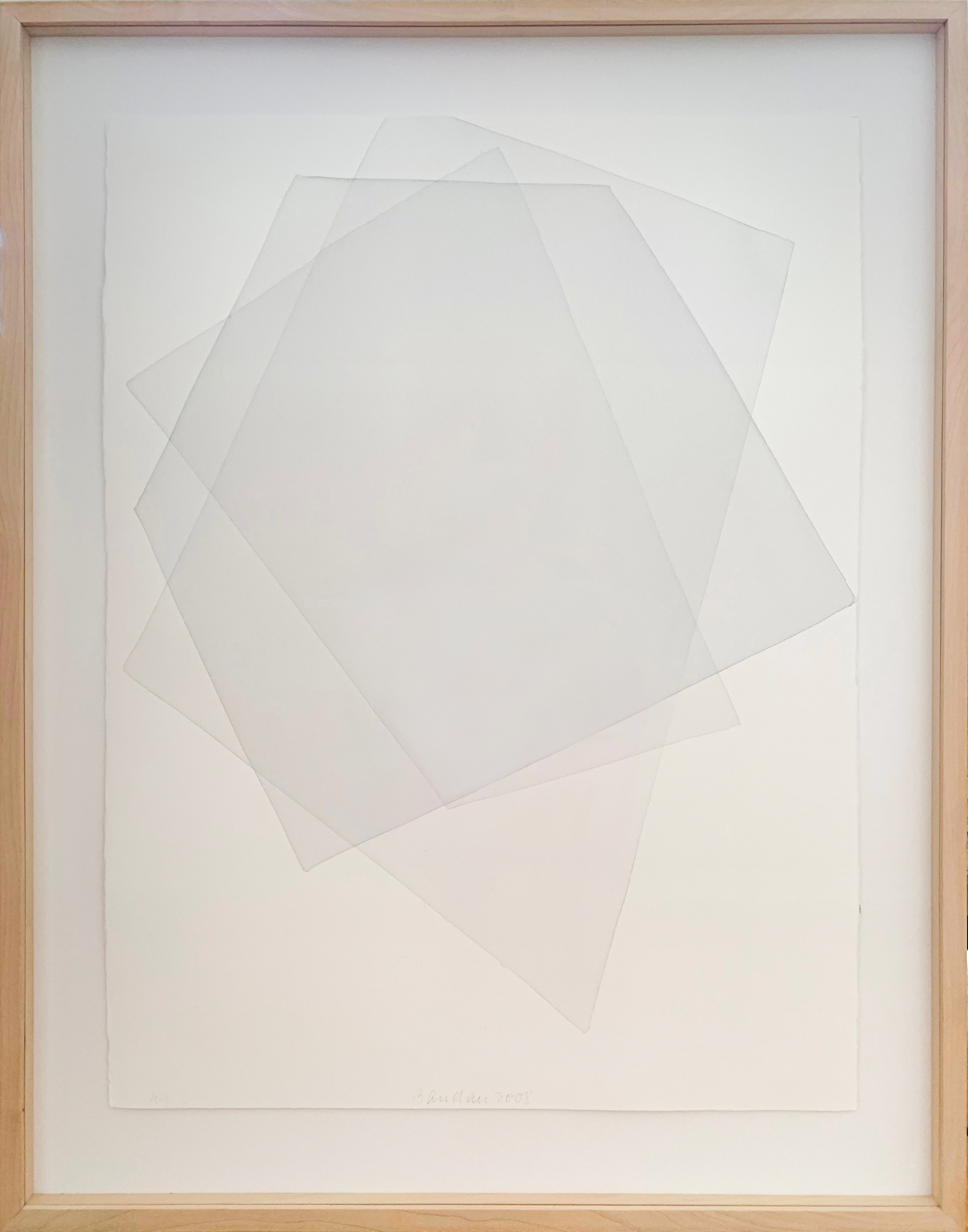 Joachim Bandau
Untitled
, 2008
Watercolor on "Arches Aquarelle" paper 100% cotton
29.92 x 22.44 in ( 76 x 57 cm )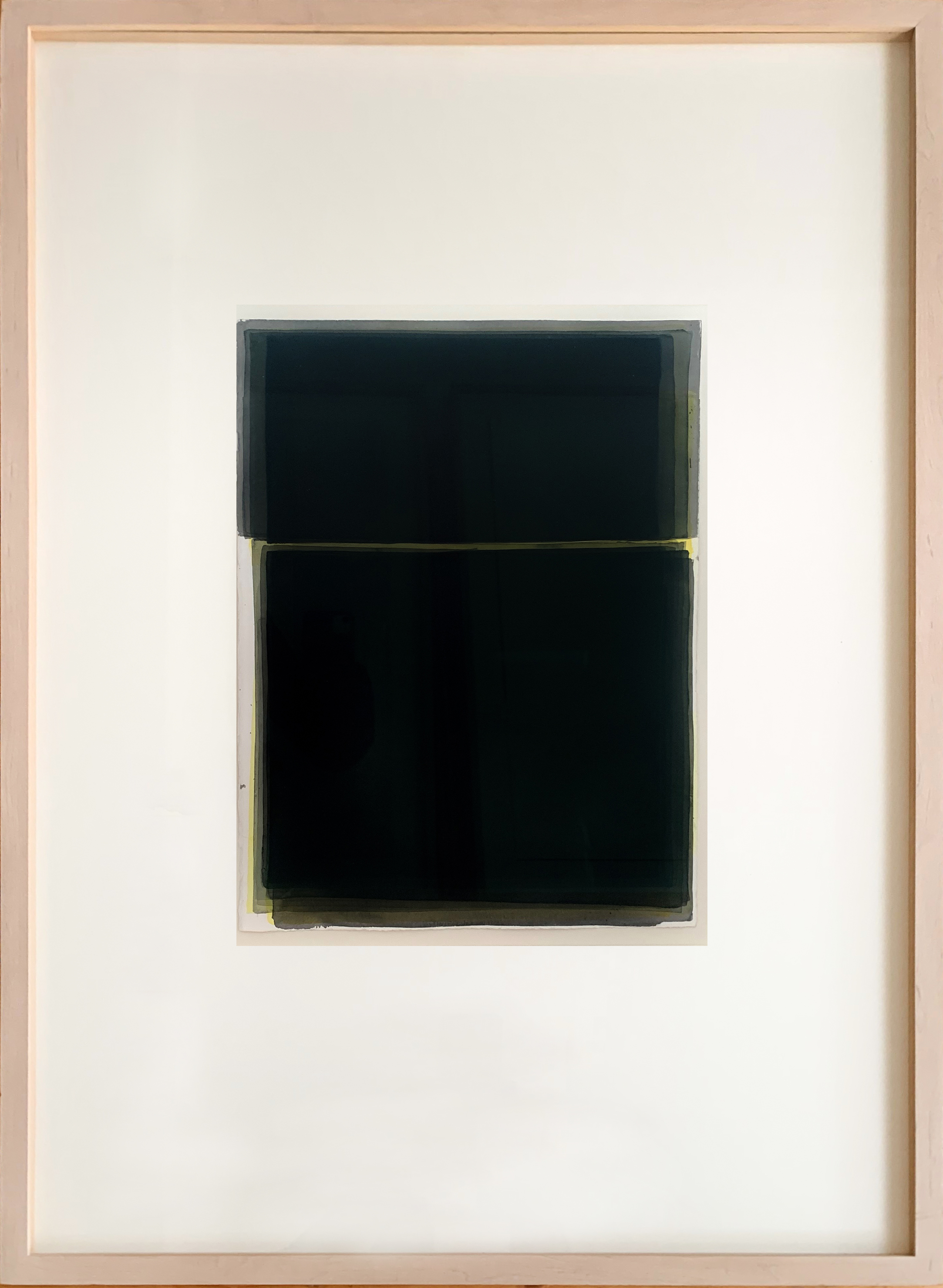 Joachim Bandau
Untitled
, 1994-95
Watercolor on paper "Fabriano 5"
19.69 x 13.78 in ( 50 x 35 cm )
Informations
Joachim Bandau
Transparente Verdichtung
Nosbaum Reding a l?immense plaisir de présenter la première exposition monographique au Luxembourg de Joachim Bandau (né en 1936). L?artiste allemand fait partie d?un groupe d?artistes influents tels que Dan Flavin, Donald Judd et Sol LeWitt, qui dans les années 1960 développent un vocabulaire formel minimaliste en réaction à l?expressionnisme abstrait d?après-guerre. Parmi ses premières séries très remarquées figurent des conteneurs mobiles aux allures de sarcophages et des maquettes de bunkers, ?uvres dans lesquelles il aborde les notions de confinement et de restriction physique.
Plus tard dans sa carrière, il se consacrera davantage à la peinture, comme en témoigne notamment sa série d?aquarelles Schwarz-Aquarelle, dans laquelle il juxtapose des formes géométriques noires de densités différentes pour créer des compositions translucides qui jouent avec les effets de planéité et de profondeur de champ. Fruit d?un processus minutieux et chronophage au cours duquel l?artiste ajoute couche après couche, elles semblent flotter, voire s?animer, pour évoquer des pellicules de film ou encore des échantillons de textile.
Au milieu des années 1970, le travail sculptural de Joachim Bandau délaisse les structures biomorphes pour évoluer vers un vocabulaire plus minimaliste composé de volumes géométriques. En écho à son travail pictural, ses réalisations sculpturales explorent les tensions entre volume et vide, entre présence et absence. Intitulée Transparente Verdichtung (Densification transparente), l?exposition à Nosbaum Reding Luxembourg présente une sélection de peintures et de sculptures récentes dans lesquelles l?artiste poursuit ses recherches sur l?espace et le rôle du temps dans la réalisation de l??uvre.
Joachim Bandau (né en 1936 à Cologne) est diplômé de l?Académie des Arts de Düsseldorf, où il a étudié aux côtés de Gerhard Richter, Joseph Beuys et Imi Knoebel. En 1966, il cofonde le collectif d?artistes K66. Ses Cabine Mobiles autonomes, qui figurent dans la section « Utopian Design » à la documenta 6 à Kassel en 1977, lui valent de nombreuses accolades critiques. Depuis les années 1960, son travail a fait l?objet d?expositions personnelles à travers le monde, notamment au Museum Ludwig à Cologne, au M HKA à Anvers, au SculptureCenter à New York, à la Haus der Kunst à Munich et au Palais des Beaux-Arts à Bruxelles. Ses ?uvres figurent par ailleurs dans de nombreuses collections publiques et privées, parmi lesquelles le Centre Pompidou à Paris, le Kunstmuseum à Bâle, les Staatliche Kunstsammlungen à Dresde et le Museum Ludwig à Cologne.
___

Joachim Bandau
Transparente Verdichtung
Nosbaum Reding freut sich, die erste Einzelausstellung in Luxemburg des deutschen Bildhauers und Malers Joachim Bandau (*1936) präsentieren zu dürfen. Bandau gehört neben Dan Flavin, Donald Judd und Sol LeWitt zu einer Gruppe von Künstlern, die dem Abstrakten Expressionismus der Nachkriegszeit in den 1960er Jahren eine minimalistische Formensprache entgegensetzten. Zu seinen frühen vielbeachteten Werken gehören teils mobile, an Sarkophage oder Särge erinnernde Behälter und Modelle von Bunkern, in denen der Künstler Themen wie körperliche Einschränkung und Isolierung behandelt.
Später konzentriert er sich zunehmend auf die Malerei, etwa in der fortlaufenden Serie der Schwarz-Aquarelle, in denen Überlagerungen von geometrischen Formen in unterschiedlichen Schwarztönen transparente Kompositionen bilden, die mit unserer Wahrnehmung von Fläche und Tiefe spielen. Das Ergebnis eines akribischen und zeitaufwändigen Prozesses, bei dem der Künstler über mehrere Tage oder Wochen hinweg eine Schicht nach der anderen aufträgt, rufen die scheinbar im Raum schwebenden oder sich bewegenden Bilder Assoziationen zur frühen Fotografie und zum Kino, aber auch zu Textilmustern auf.
Mitte der 1970er Jahre entwickelt sich Bandaus skulpturales Schaffen von biomorphen Strukturen hin zu einem minimalistisch geprägten Vokabular aus geometrischen Formen. In Anlehnung an sein malerisches Werk erkunden seine raumgreifenden Strukturen die Spannungen zwischen Masse und Hohlraum, Präsenz und Absenz. Die Ausstellung Transparente Verdichtung bei Nosbaum Reding Luxembourg zeigt eine Auswahl neuerer Gemälde und Skulpturen, in denen der Künstler seine Erforschung des Raums und der Rolle der Zeit bei der Entstehung des Kunstwerks fortsetzt.
Joachim Bandau (*1936 in Köln) hat in den 1960er Jahren neben Gerhard Richter, Joseph Beuys und Imi Knoebel an der Düsseldorfer Kunstakademie studiert. 1966 war er Mitbegründer des Künstlerkollektivs K66. Seine selbstfahrenden Kabinen-Mobile, die in der Sektion ?Utopian Design? der documenta 6 in Kassel 1977 gezeigt wurden, erhielten viel Zuspruch von der Kritik. Seit den 1960er Jahren sind seine Arbeiten in Einzelausstellungen weltweit gezeigt worden, darunter im Museum Ludwig in Köln, im M HKA in Antwerpen, im SculptureCenter in New York, im Haus der Kunst in München und im Palais des Beaux-Arts in Brüssel. Sie befinden sich zudem in zahlreichen öffentlichen und privaten Sammlungen wie dem Centre Pompidou in Paris, dem Kunstmuseum in Basel, den Staatlichen Kunstsammlungen in Dresden und dem Museum Ludwig in Köln.
___
Joachim Bandau
Transparente Verdichtung

Nosbaum Reding is proud to present the work of the German sculptor and painter Joachim Bandau (b. 1936) in the artist?s first solo show to date in Luxembourg. Bandau is among a seminal group of artists such as Dan Flavin, Donald Judd and Sol LeWitt who in the 1960s developed a minimalist formal vocabulary in reaction to the predominance of post-war Abstract Expressionism. Among his early much-noticed series were mobile containers evocative of sarcophagi and models of bunkers that addressed issues of physical confinement and restriction.

Later in his career he focussed increasingly on painting, as witness his ongoing series of Black Watercolours, in which myriad shades of black overlap to create translucent geometric shapes that play with planeness and depth of field. The result of a meticulous and time-consuming process in which the artist adds layer upon layer over several days or weeks, they seem to float or even move, suggesting references to early photography and cinema, but also textile samples.

In the mid-1970s, Bandau?s sculptural work evolved from biomorphic structures to a more minimalist vocabulary of boxes and geometric volumes. Echoing his painterly work, they explore the tensions between volume and emptiness, or between presence and absence. Titled Transparente Verdichtung (Transparent Compression), the exhibition at Nosbaum Reding Luxembourg features a selection of recent paintings and sculptures in which the artist continues his ongoing exploration of space and the role of time in the making of the artwork.

Joachim Bandau (b. 1936 in Cologne) graduated from the Düsseldorf Academy of Arts in 1961, where he studied alongside Gerhard Richter, Joseph Beuys and Imi Knoebel. In 1966 he co-founded the artists? collective K66. His self-driving Cabine Mobiles for documenta 6 in Kassel in 1977, which was included in the ?Utopian Design? section, attracted wide critical attention. Since the 1960s, his work has been shown in solo exhibitions across the world, including at Museum Ludwig in Cologne, M HKA in Antwerp, SculptureCenter in New York, Haus der Kunst in Munich and Palais des Beaux-Arts in Brussels. It can also be found in numerous public and private collections such as Centre Pompidou in Paris, Kunstmuseum in Basel, Staatliche Kunstsammlungen in Dresden and Museum Ludwig in Cologne.


Documents
Download Press Kit
Joachim Bandau
Join us on Thursday 30 June for the opening of Joachim Bandau's solo show at Nosbaum Reding | Luxembourg.
The exhibition will be on view from 30 June to 17 September 2022.
Nosbaum Reding | Luxembourg
2 rue Wiltheim
2733 Luxembourg
Luxembourg