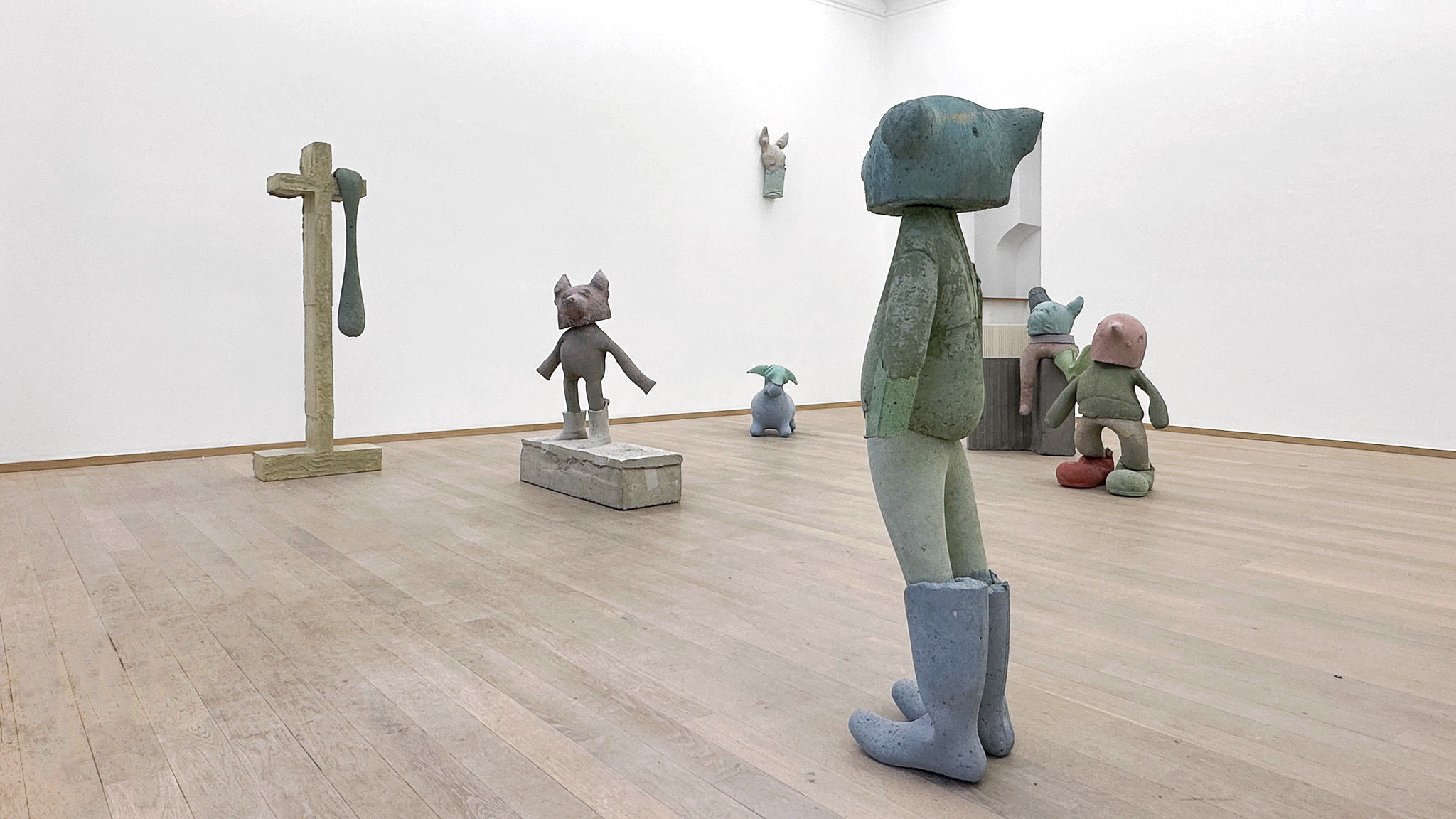 Exhibition view, Nosbaum Reding, Luxembourg projects, 2023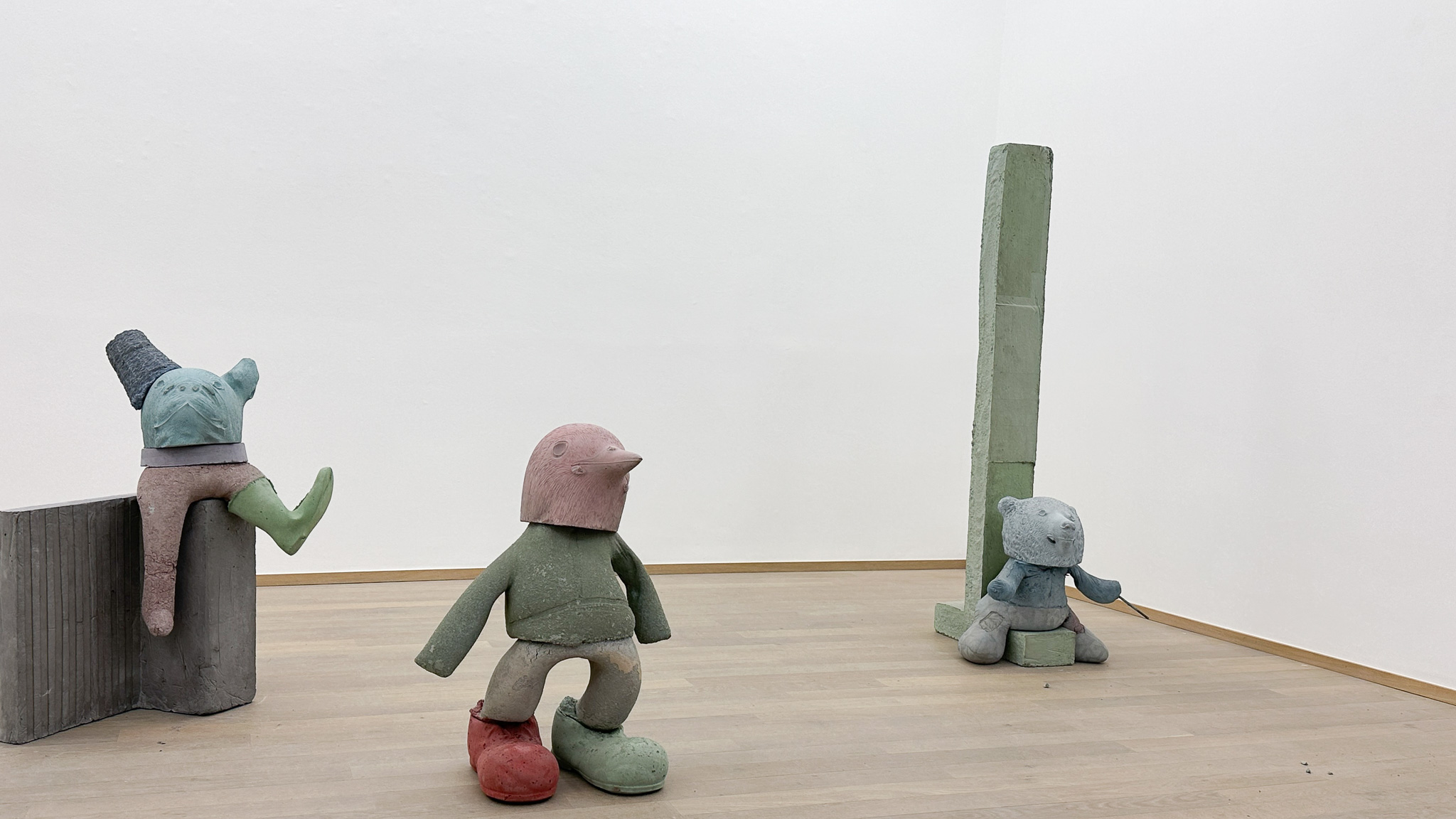 Exhibition view, Nosbaum Reding, Luxembourg projects, 2023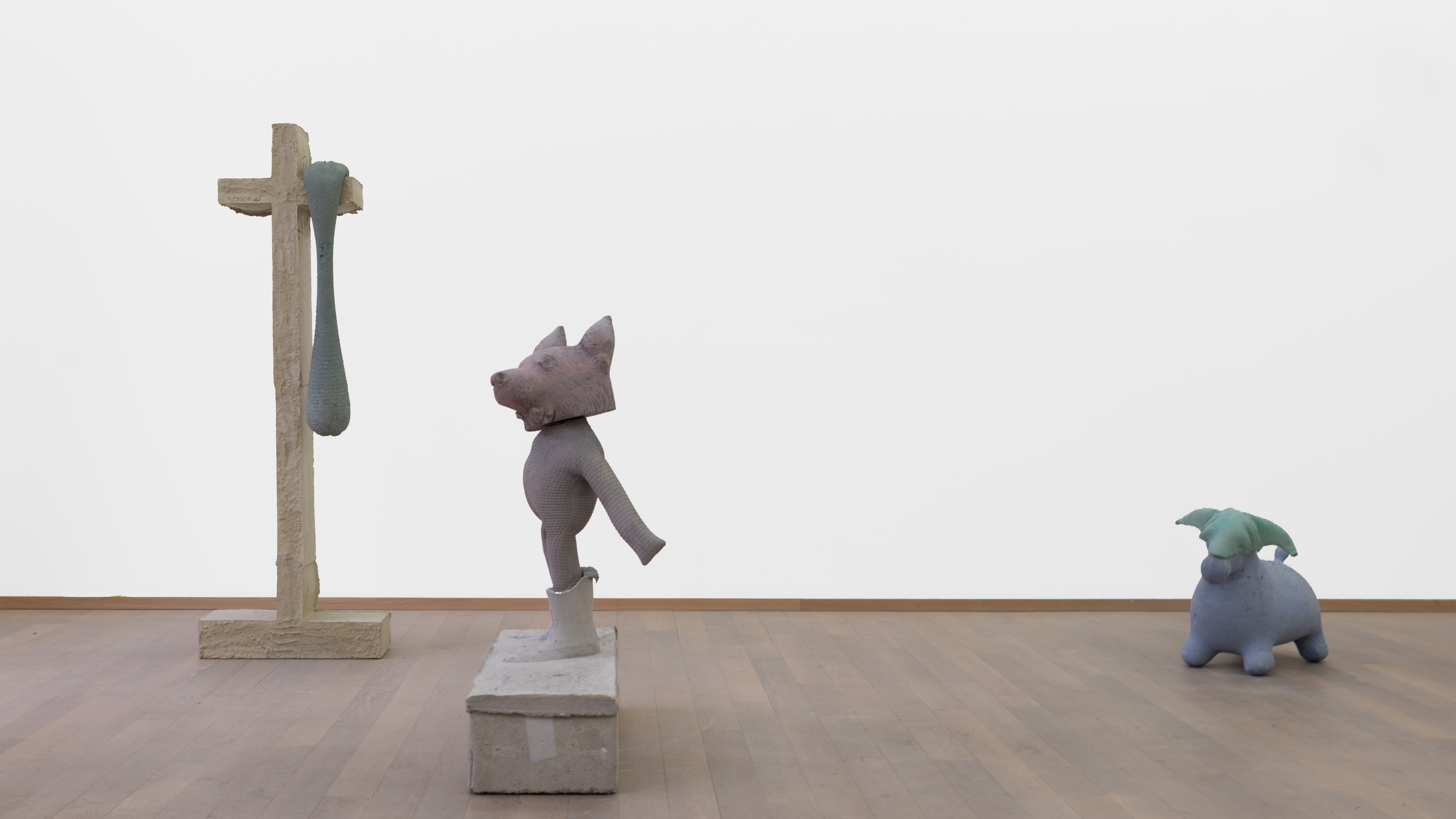 Exhibition view, Nosbaum Reding, Luxembourg projects, 2023
Exhibited Works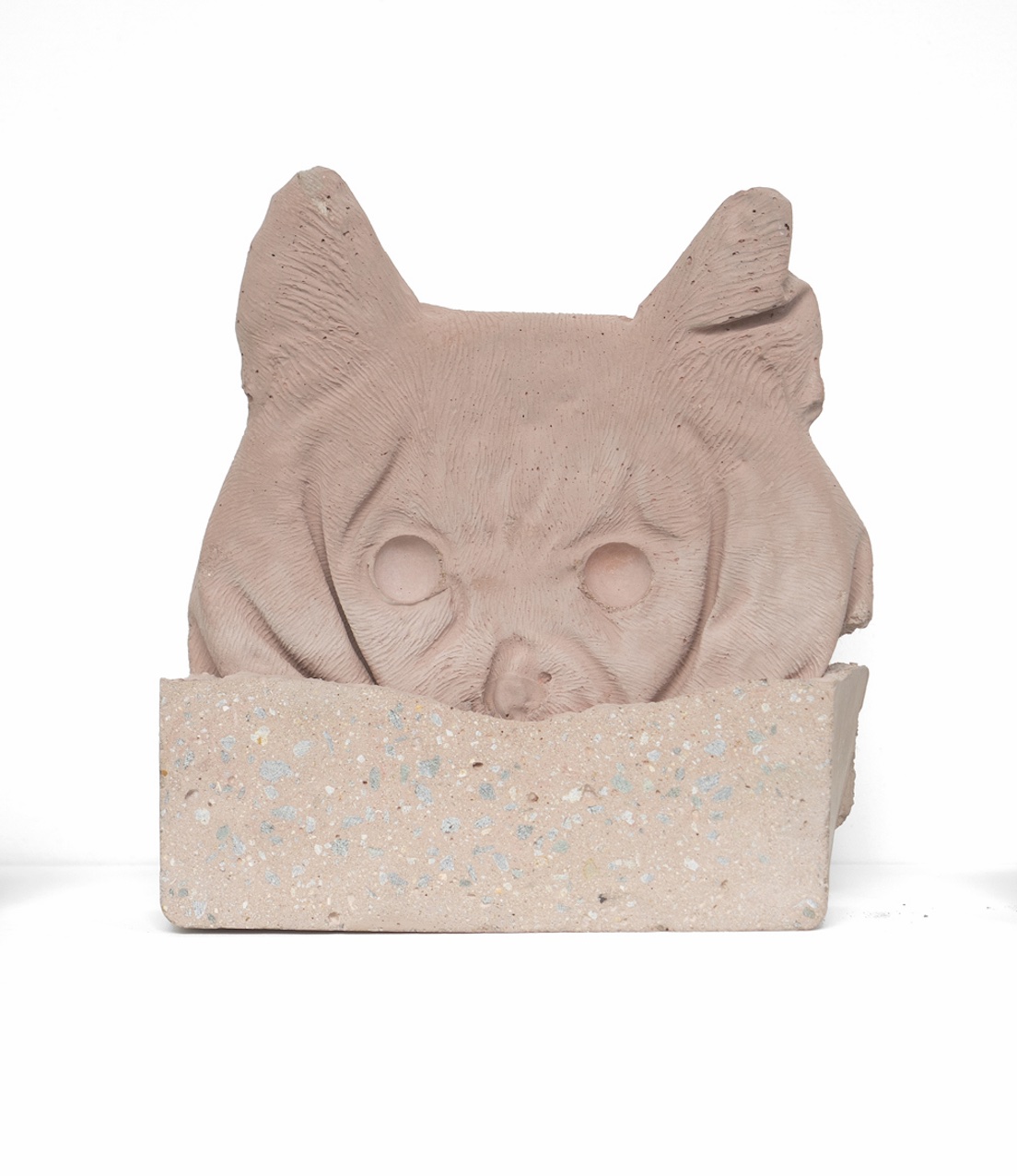 Max Coulon
Ask the Cat
, 2023
Concrete, Pigments
12.99 x 12.2 x 3.94 in ( 33 x 31 x 10 cm )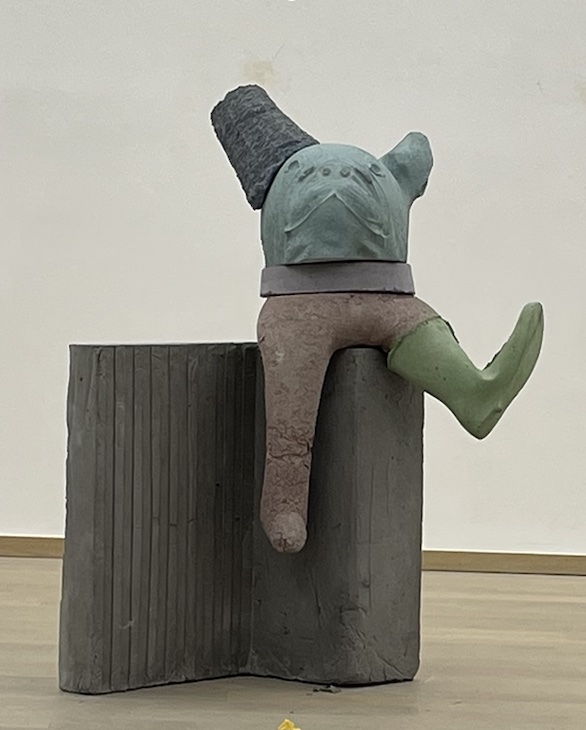 Max Coulon
Strange effect on me
, 2023
Concrete, pigment
34.65 x 27.17 x 16.14 in ( 88 x 69 x 41 cm )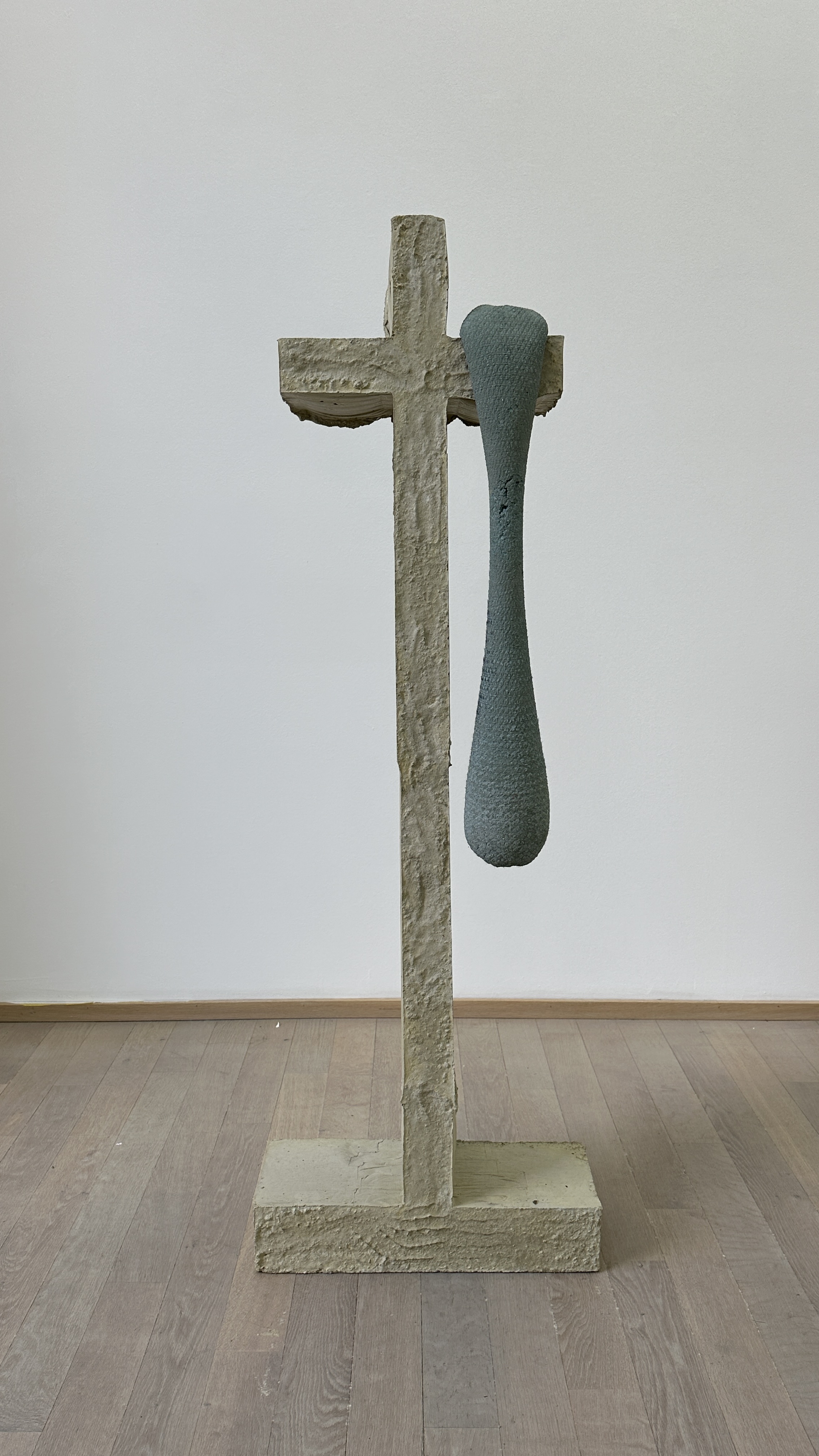 Max Coulon
Cry my best
, 2023
Concrete, Pigments
57.09 x 17.72 x 15.35 in ( 145 x 45 x 39 cm )
Max Coulon
Rock Bottom
, 2023
Concrete, Rebar, Pigments
62.6 x 18.9 x 26.38 in ( 159 x 48 x 67 cm )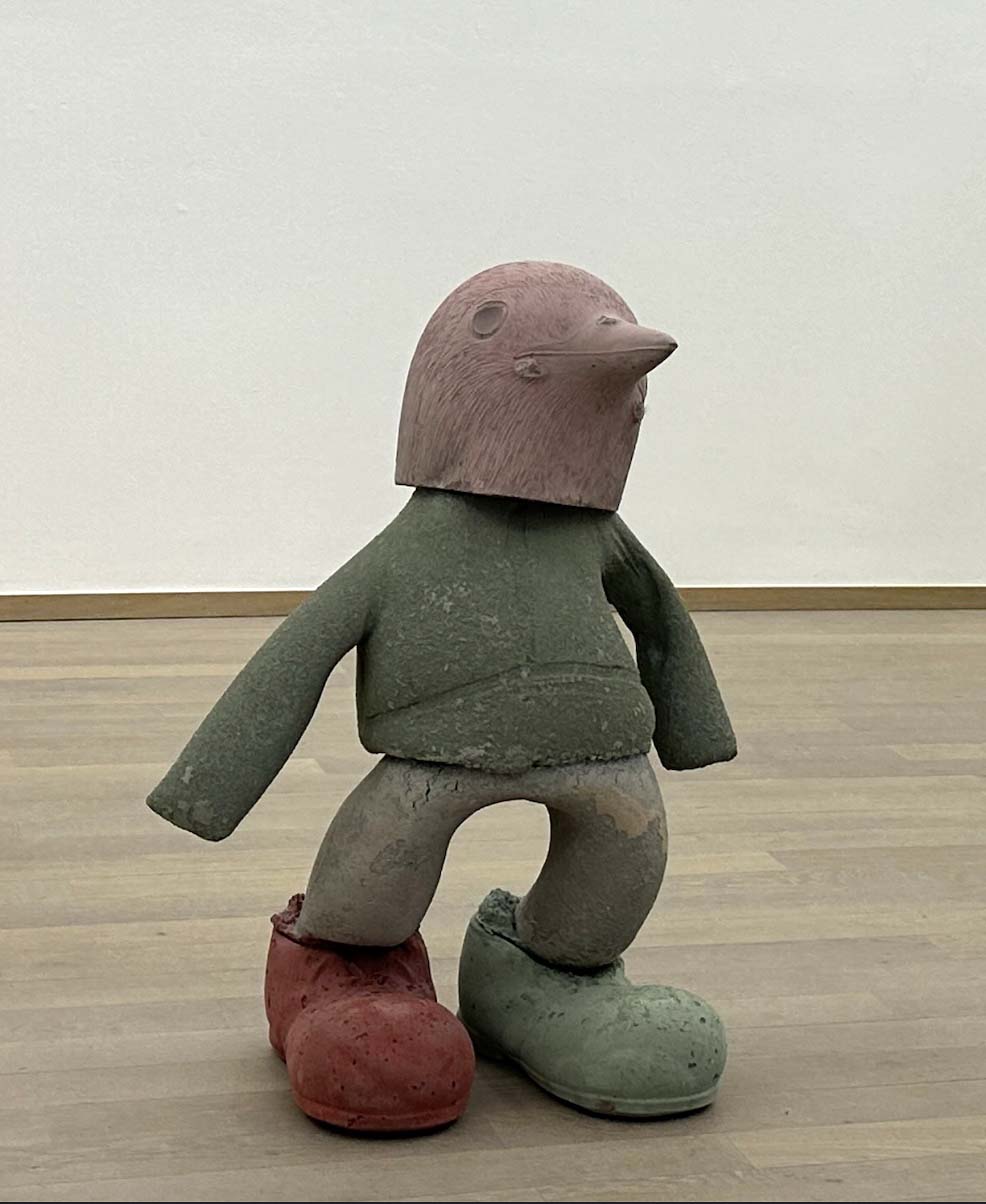 Max Coulon
TCEFREP
, 2023
Concrete, Pigments
29.53 x 22.44 x 14.17 in ( 75 x 57 x 36 cm )
Informations
Vernissage le mardi 7 novembre à 18h, en présence de l'artiste


Max Coulon
Snoozed


Alors que la plupart dorment, Max façonne son bestiaire à la lueur incertaine de la nuit. Chaque créature, mi-animale mi-fantastique, est une chimère qui défie la logique, un hybride qui brouille les frontières entre le réel et l'imaginaire. Son bestiaire est une galerie d'êtres étranges, témoins silencieux de son imaginaire.


Comme les pierres empilées de Rondinone, les sculptures de Coulon semblent défier la gravité, créer un équilibre précaire entre le ciel et la terre. Cependant, là où Rondinone évoque le calme et la sérénité, Coulon dépeint le chaos et la tension, une lutte perpétuelle entre l'ordre et le bordel. Max Coulon lui-même décrit son processus créatif en ces termes : «Je sculpte comme je parle une langue que je maîtrise mal, en faisant des détours pour invoquer un mot que je ne connais pas, dire le « ciel de la pièce » car je ne sais pas dire «plafond», prononcer à l'envers une phrase que j'ai pensée à l'endroit, ou encore, tenter de traduire telle quelle une expression bien spécifique et la regarder résonner dans la langue où elle ne veut plus rien dire. » Cette citation révèle la tension qui habite son travail, un perpétuel jeu d'équilibre entre le connu et l'inconnu, le visible et l'indicible.
Ces pièces, malgré leur lourdeur, semblent être en perpétuel mouvement, évoquant des êtres mythologiques pris en plein vol ou en pleine course. Pourtant elles sont ancrées, immuables, tellement lourdes qu'elles semblent dire : "Personne ne pourra jamais me déplacer." Ses œuvres, qui peuvent être perçues comme des monuments à l'enfance, nous rappellent les peluches que nous traînions partout avec nous. Surnommées objets transitionnels, par nos amis les psychologues, ces peluches permettent de projeter nos émotions sur autre chose que sur nous-même. Mais par son choix du béton, Coulon inverse les rôles : ce sont désormais à ces objets de nous attirer à eux, ancrés fermement au sol quasiment devenus des points sur une carte. Une subtile invitation à repenser notre propre rapport au passé, à nos souvenirs et à notre rapport à l'imaginaire.
Le geste est central dans l'œuvre de Coulon. Il sculpte avec des mouvements qui pourraient évoquer la création d'une œuvre abstraite. Pourtant, le résultat est d'une figuration étonnante, presque déroutante. Cette dichotomie entre le processus violent ou chaotique et le résultat harmonieux est palpable. On sent le déchirement de la violence de dépecer des peluches ou de couler du béton dans des habits pour bébés. Un chaos punk nécessaire pour aboutir à cette douceur finale.
Le jeu des couleurs fades mais profondes est une autre contradiction. Les teintes pastelles évoquent une certaine atténuation, une certaine usure. Pourtant, elles sont teintées dans la masse, promettant de résister aux affres du temps, de demeurer inaltérées malgré les épreuves, les intempéries et les critiques.
Les titres de ses œuvres, tels que "Rock Bottom" ou "Ask the Cat", rappellent l'ambiguïté d'un Marcel Duchamp, questionnant toujours le statu quo, poussant le spectateur à la réflexion. En utilisant des objets du quotidien, tels que des peluches, des bottes, des matériaux de construction et des vêtements, Coulon fait appel à des compagnons ready-mades à qui il propose une nouvelle vie, une nouvelle signification qui n'a comme prix que leur destruction.
Ainsi le bestiaire de Coulon, nous rappelle la richesse des mythologies anciennes, où chaque créature, chaque chimère, avait sa place. Dans son univers, l'humain, l'animal et l'inanimé s'entremêlent dans une danse étrange parfois angoissante où chaque œuvre est une invitation à snoozer nos certitudes et à embrasser un doute de plusieurs tonnes.
Yvannoé Kruger


---



While most people are asleep, Max Coulon models his fabled beasts in the twilight of night. Each of his creatures, half-animal, half-fantasy, is a chimera that defies logic, a hybrid that blurs the boundaries between reality and fantasy. Together, they form a gallery of strange beings, silent witnesses to the artist's imagination.
Like Udo Rondinone's stacked stones, Coulon's sculptures seem to defy gravity, striking a precarious balance between heaven and earth. But while Rondinone's work evokes calm and serenity, Coulon's depicts chaos and tension, a perpetual struggle between order and disorder: 'I sculpt as though speaking a language I don't master', explains the artist. 'I try to circumscribe the words I don't know – for instance, "the sky of the room" for "ceiling" – or I pronounce a sentence backwards, or I try to translate specific expressions literally and watch them resonate in a language in which they no longer mean anything.' This description points to the tension that marks his work, a perpetual balancing act between the known and the unknown, the visible and the unspeakable.
Despite their heaviness, his works seem to be in perpetual motion, like mythological creatures caught in mid-air or in full flight. Yet they are anchored to the ground, immovable, so heavy that they seem to challenge viewers to try and displace them. They could be seen as monuments to childhood reminding us of the cuddly toys we used to carry around with us at all times. Known as "transitional objects" in psychology, cuddly toys allow children to project their emotions onto something other than themselves. But by choosing to cast his work in concrete, Coulon reverses the roles: now, it is up to the sculptures to draw our attention to them, almost like dots on a map. A subtle invitation to rethink our own relationship with the past, our memories and our imagination.
Gestures are central to Coulon's work. His sculpting movements suggest the creation of an abstract work. Yet the result is surprisingly figurative, almost disconcertingly so. The dichotomy between the violent or chaotic process and the harmonious result is palpable. One can literally feel the violence of skinning stuffed animals or pouring concrete into baby clothes. This punk-like chaos is necessary to achieve the resulting softness.
The interplay of dull yet profound colours is another contradiction in Coulon's work. The pastel shades suggest a kind of fading-out, a sign of wear and tear. Yet the sculptures are dyed in the mass, promising to withstand the wear of time, to remain unaltered despite the ordeals, despite the weather, despite the critics.
The titles of Coulon's works, such as Rock Bottom or Ask the Cat, recall the ambiguity of Duchamp's work, always questioning the status quo and challenging viewers to reflect. Using everyday objects such as cuddly toys, boots, building materials and clothes, Coulon breathes new life and new meaning into ready-mades, albeit in exchange for their destruction.
Coulon's bestiary reminds us of the richness of ancient mythologies, where every creature and every chimera had its place. In Coulon's world, the human, the animal and the inanimate intermingle in a strange, sometimes frightening dance where each work acts as an invitation to put our certainties on hold and embrace doubt.
Yvannoé Kruger
Translation: Patrick (Boris) Kremer