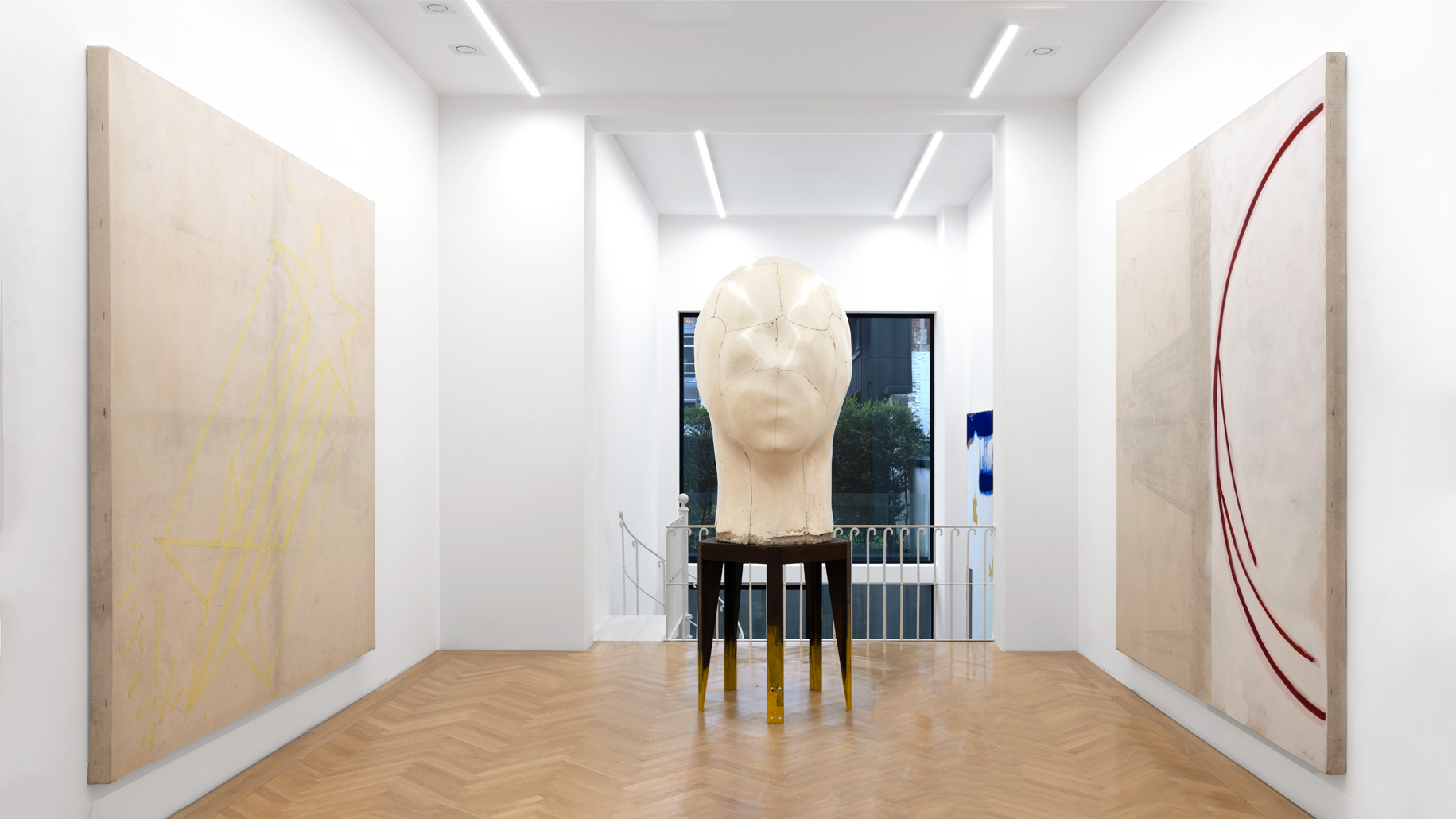 Exhibition view, Nosbaum Reding, Bruxelles, 2023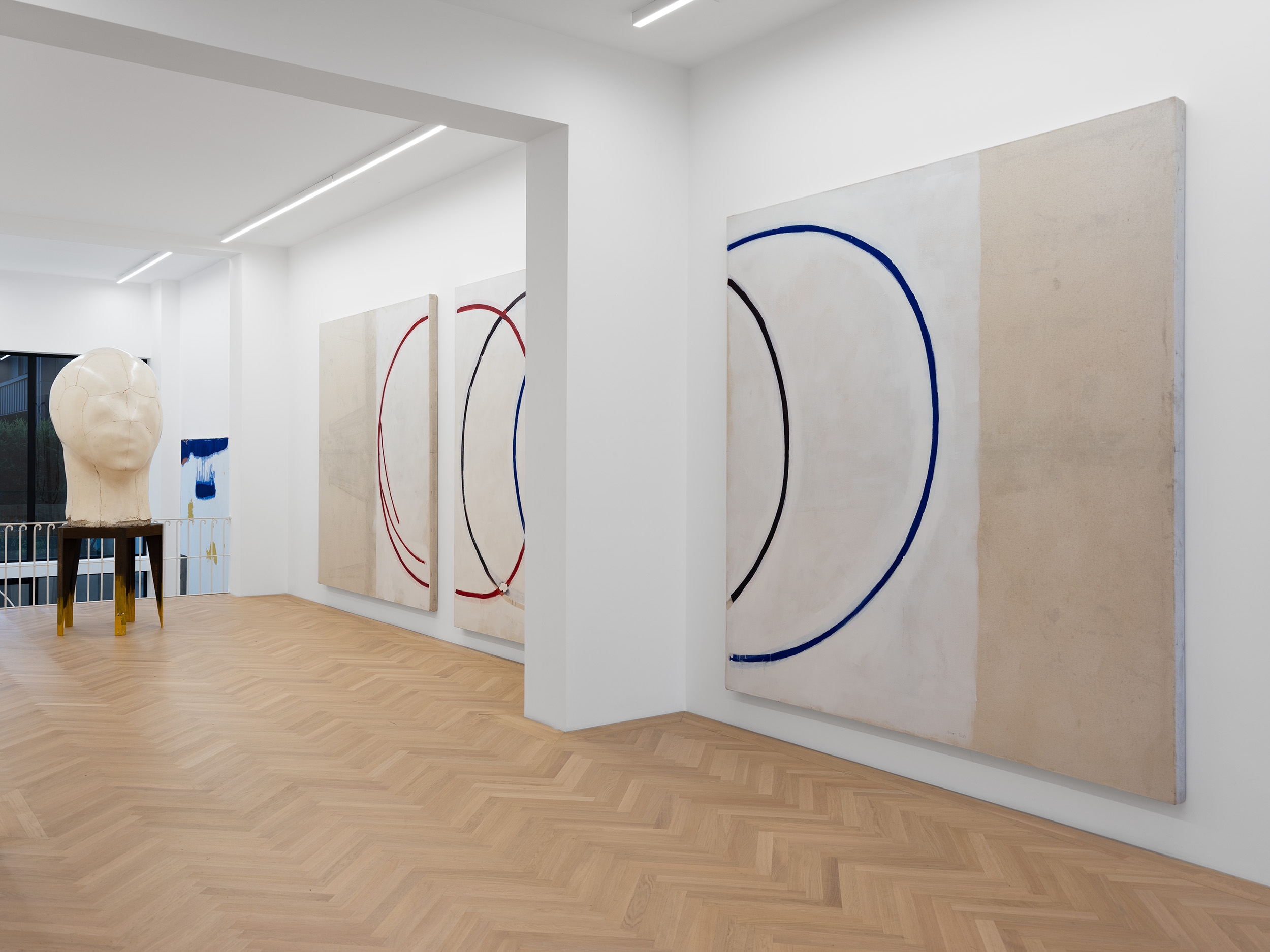 Exhibition view, Nosbaum Reding, Bruxelles, 2023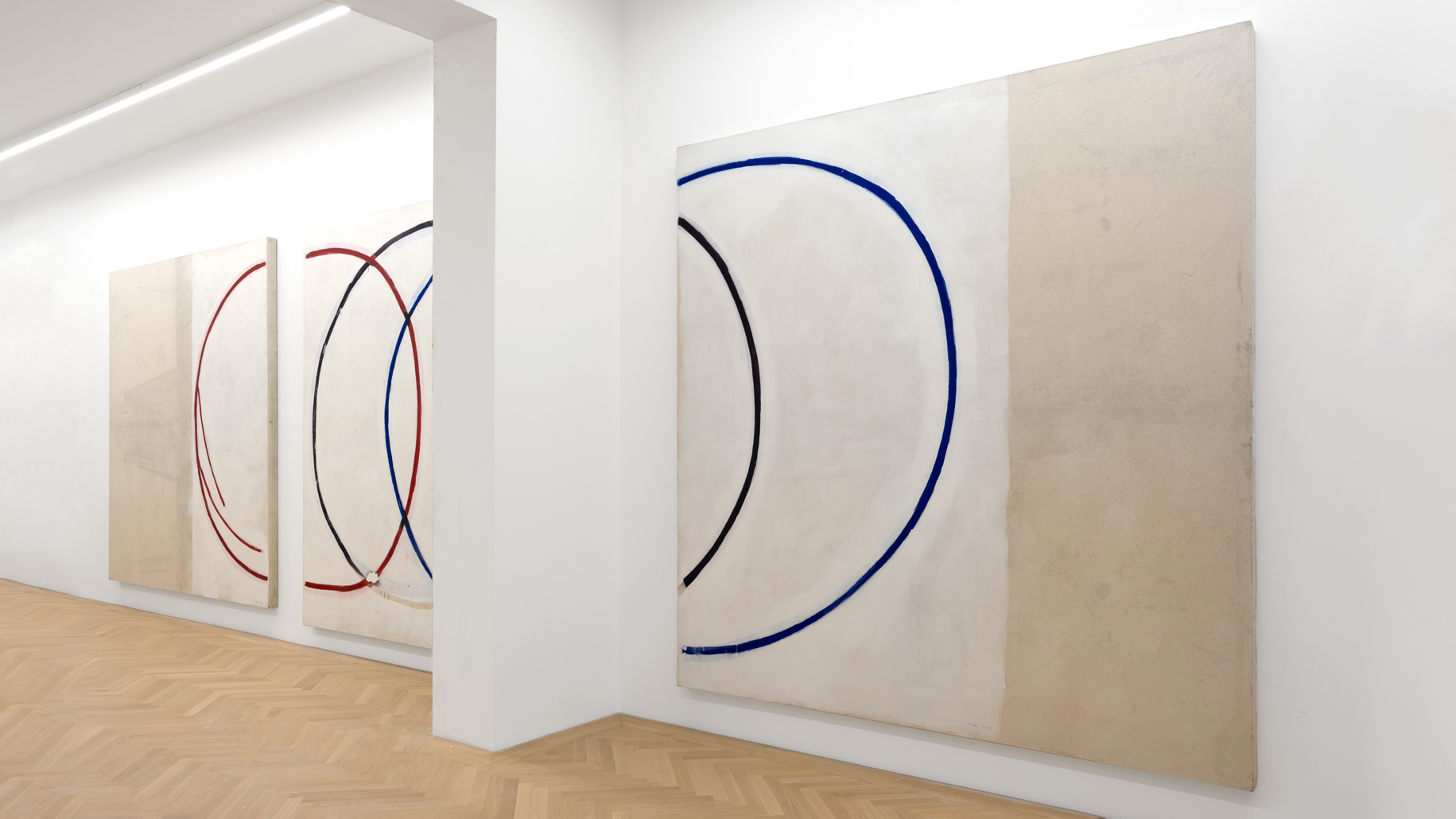 Exhibition view, Nosbaum Reding, Bruxelles, 2023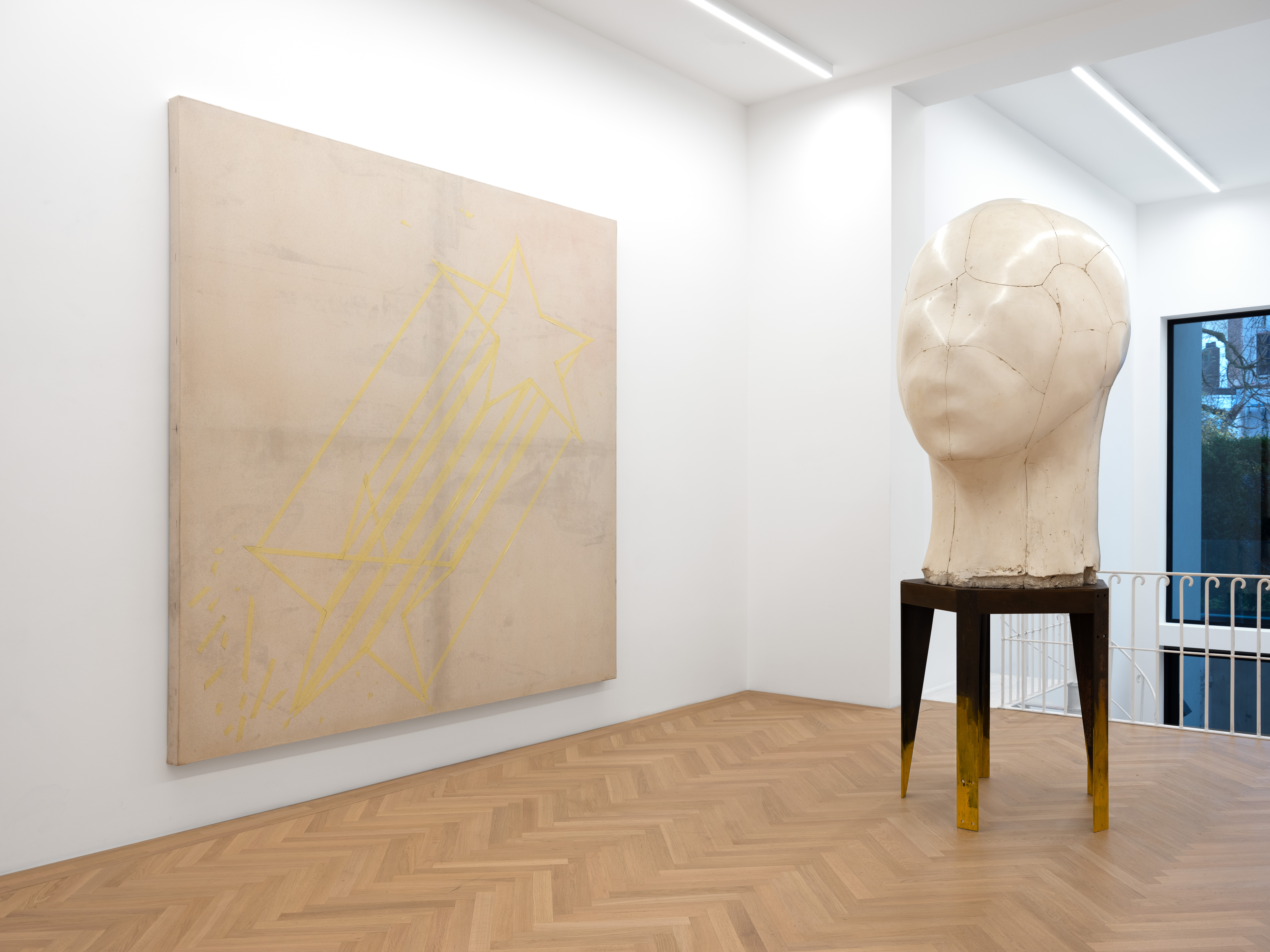 Exhibition view, Nosbaum Reding, Bruxelles, 2023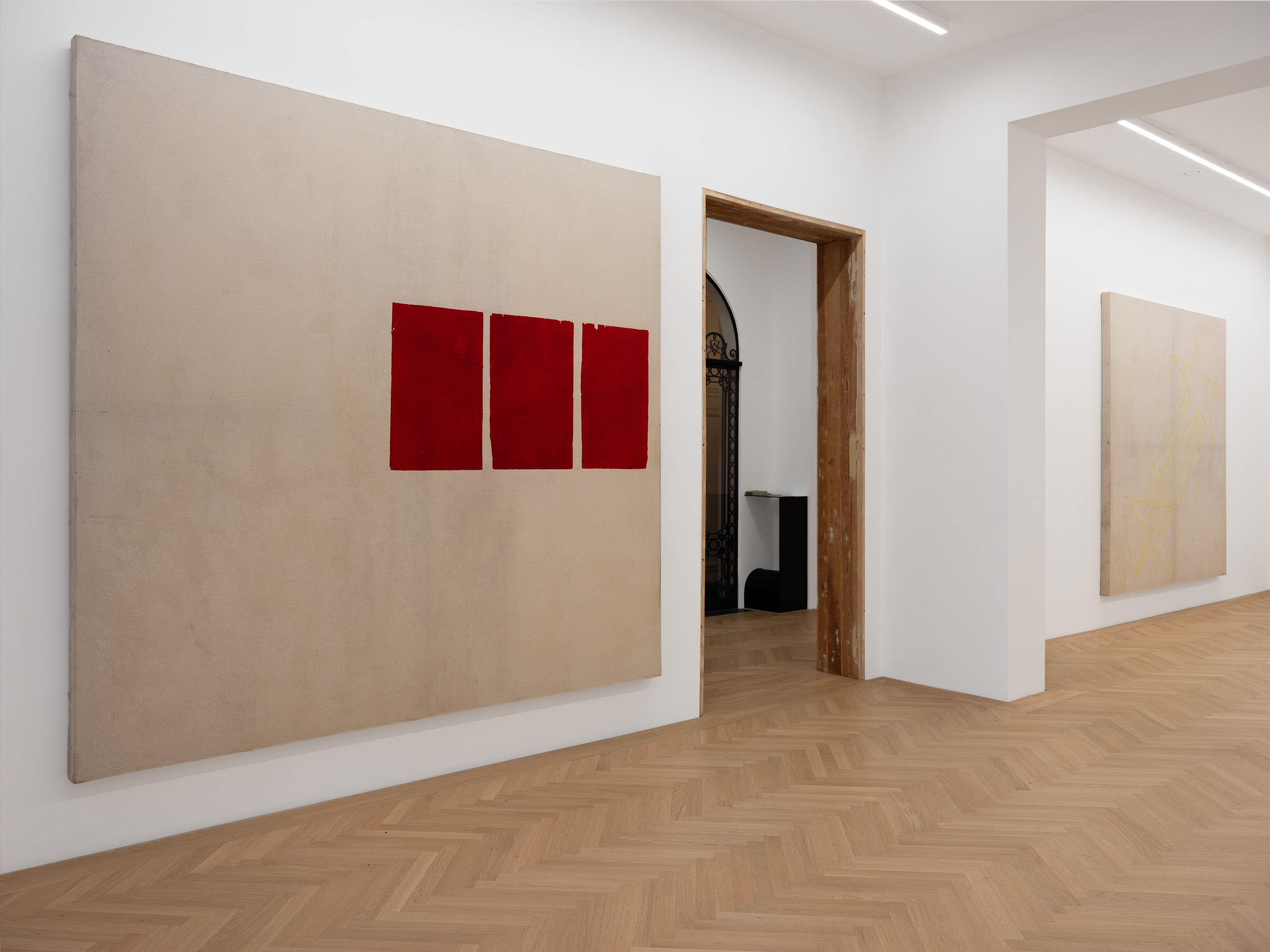 Exhibition view, Nosbaum Reding, Bruxelles, 2023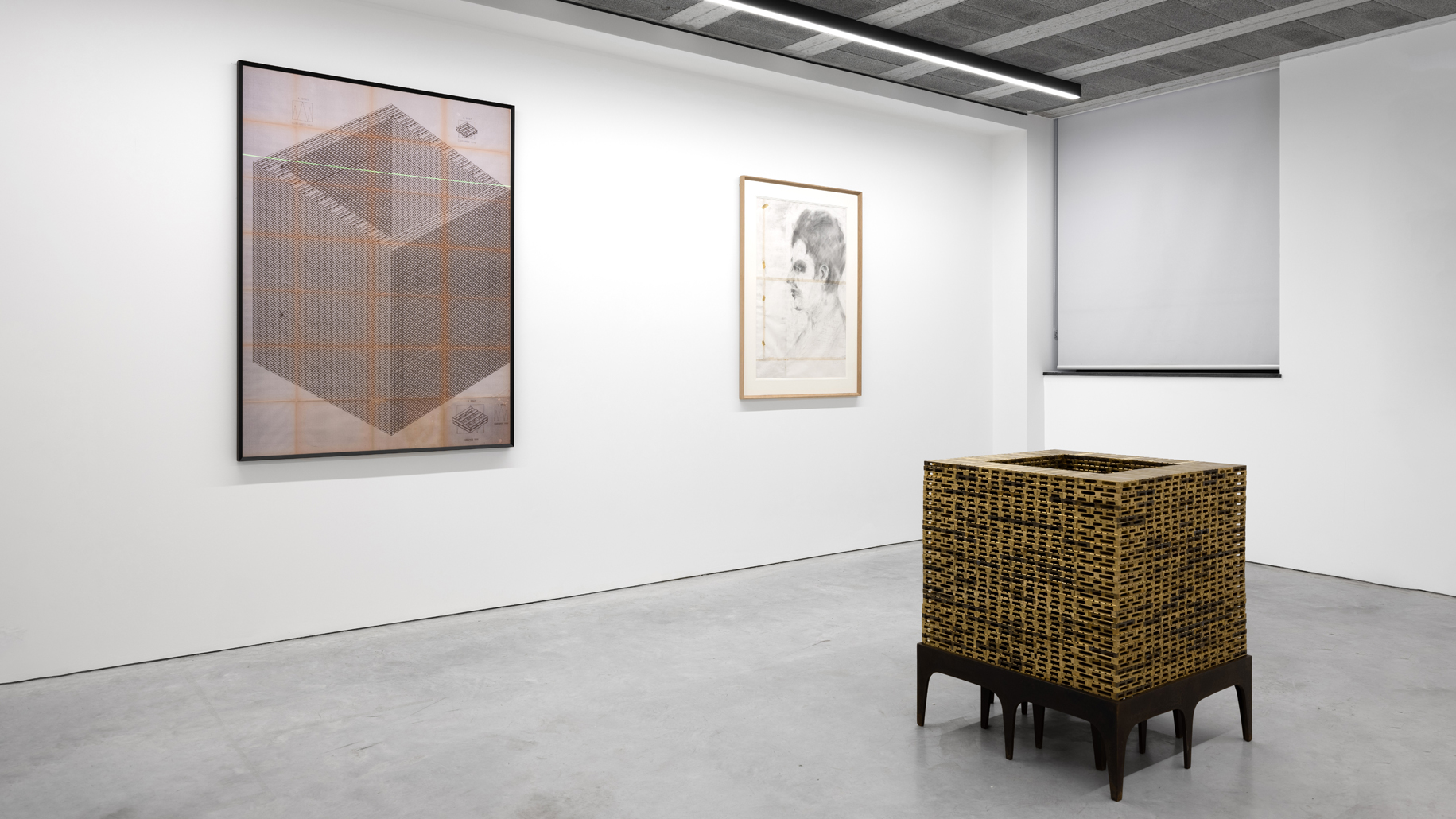 Exhibition view, Nosbaum Reding, Bruxelles, 2023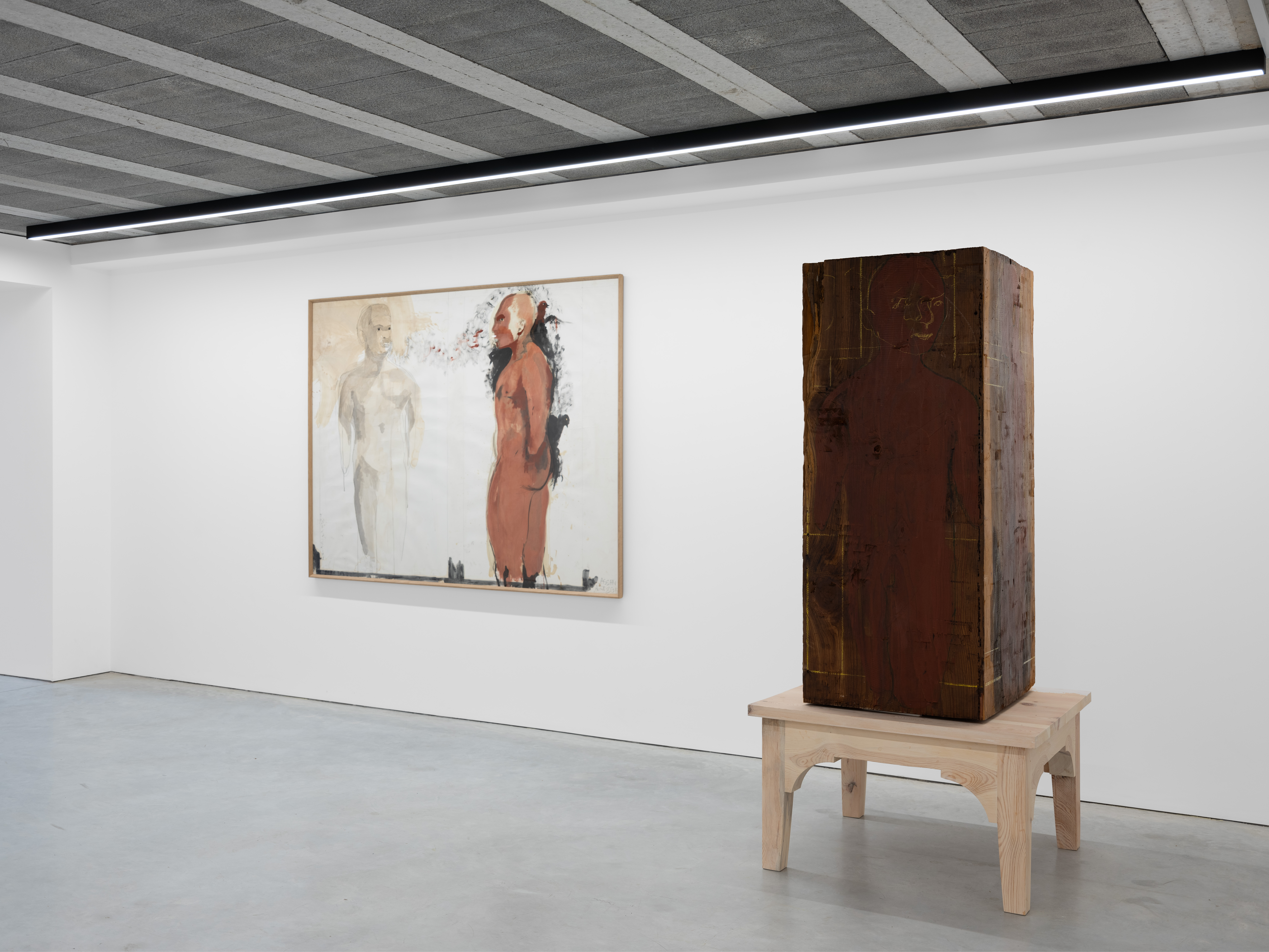 Exhibition view, Nosbaum Reding, Bruxelles, 2023
Exhibited Works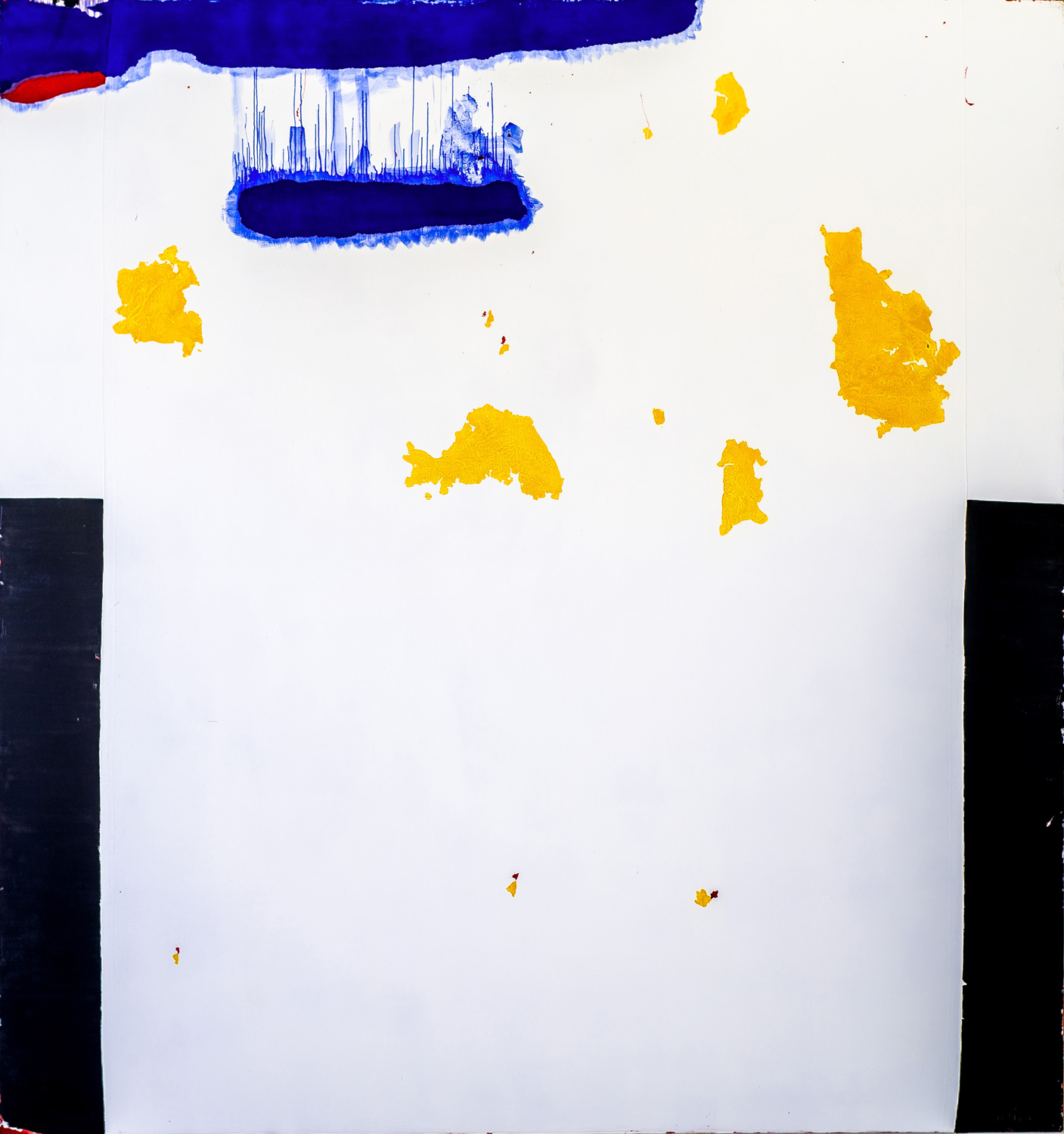 Assan Smati
Gravité
, 2023
Oil on canvas
155.51 x 146.06 in ( 395 x 371 cm )

Assan Smati
Anxiété, Phobie, Obsession
, 2023
114.17 x 295.67 in ( 290 x 751 cm )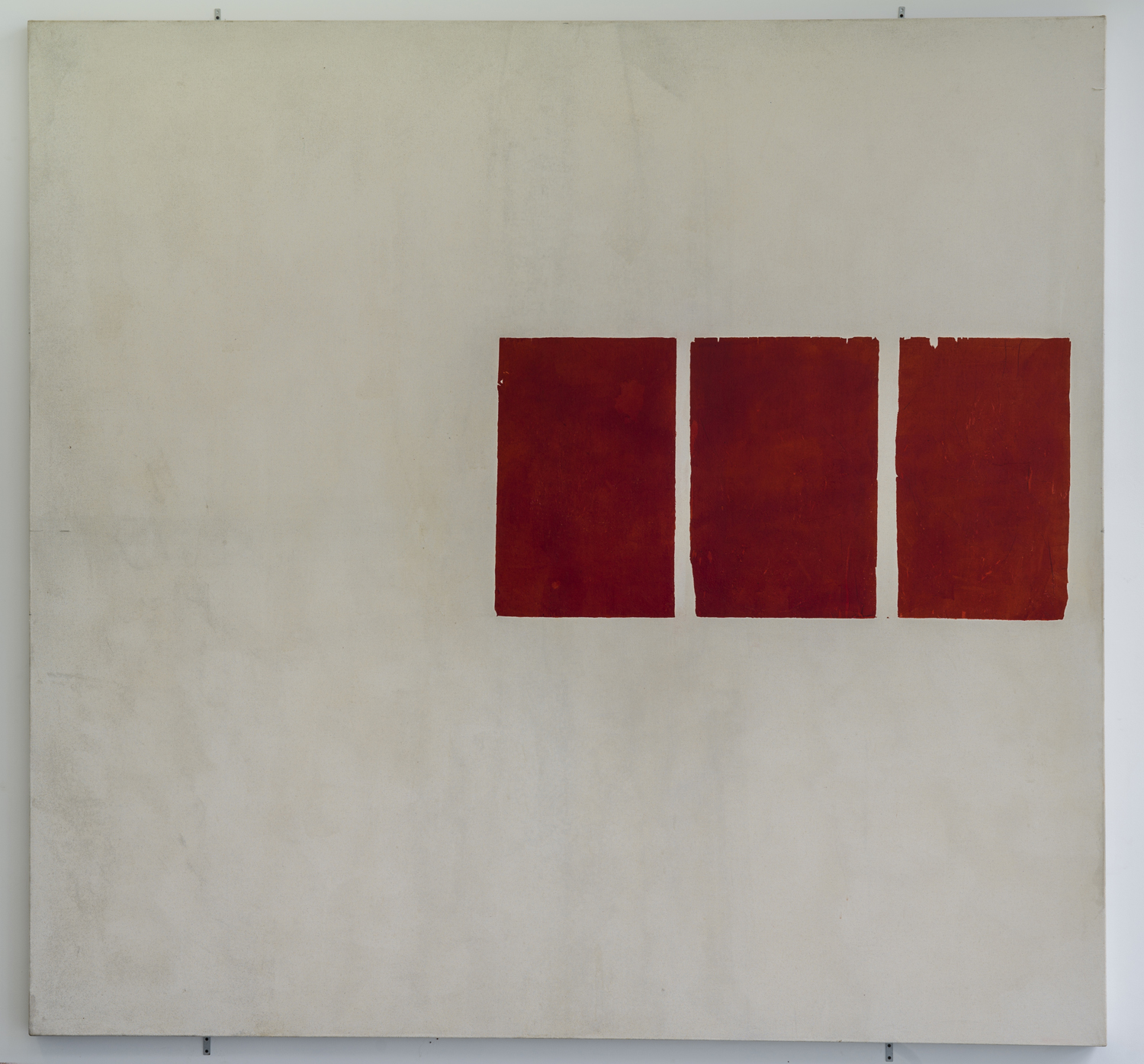 Assan Smati
Troie
, 2023
Oil on canvas, mixed media
110.24 x 116.54 in ( 280 x 296 cm )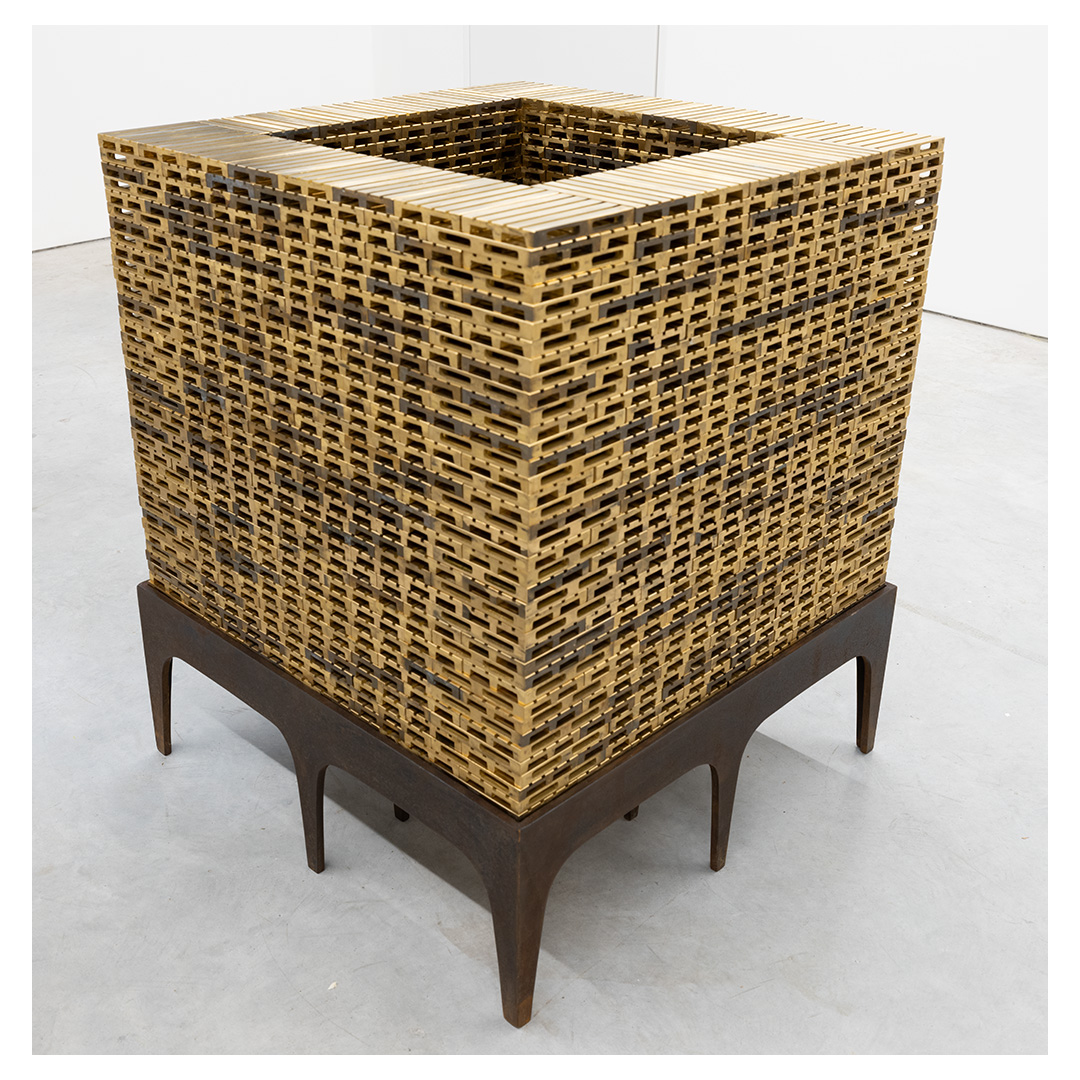 Assan Smati
Carramide
, 1992
Bronze pallet (scale 1/10)
30.71 x 25.98 x 25.98 in ( 78 x 66 x 66 cm )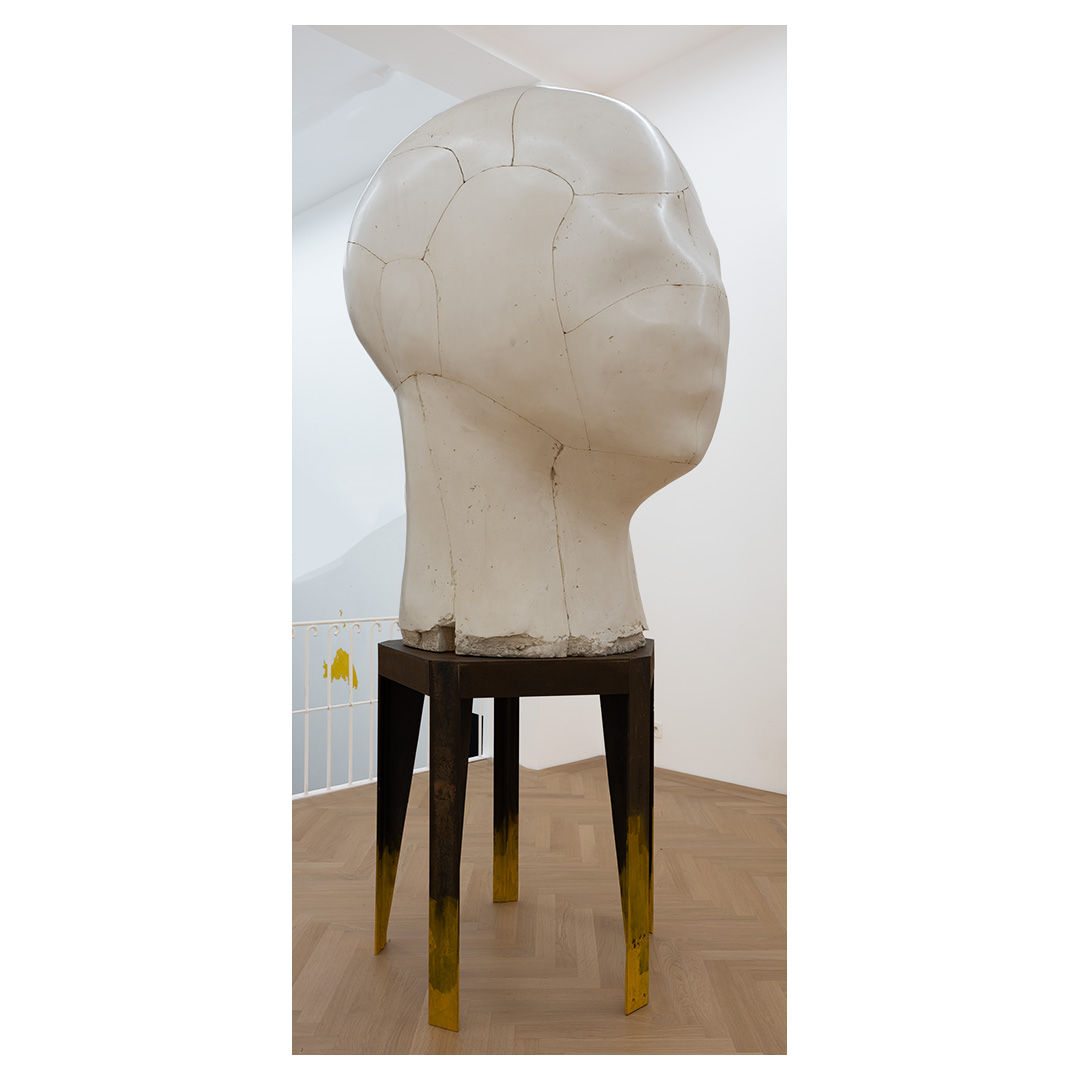 Assan Smati
Strange fruits
, 2013
Mixed technique, molda plaster sculpture and steel pedestral
97.24 x 49.21 x 32.68 in ( 247 x 125 x 83 cm )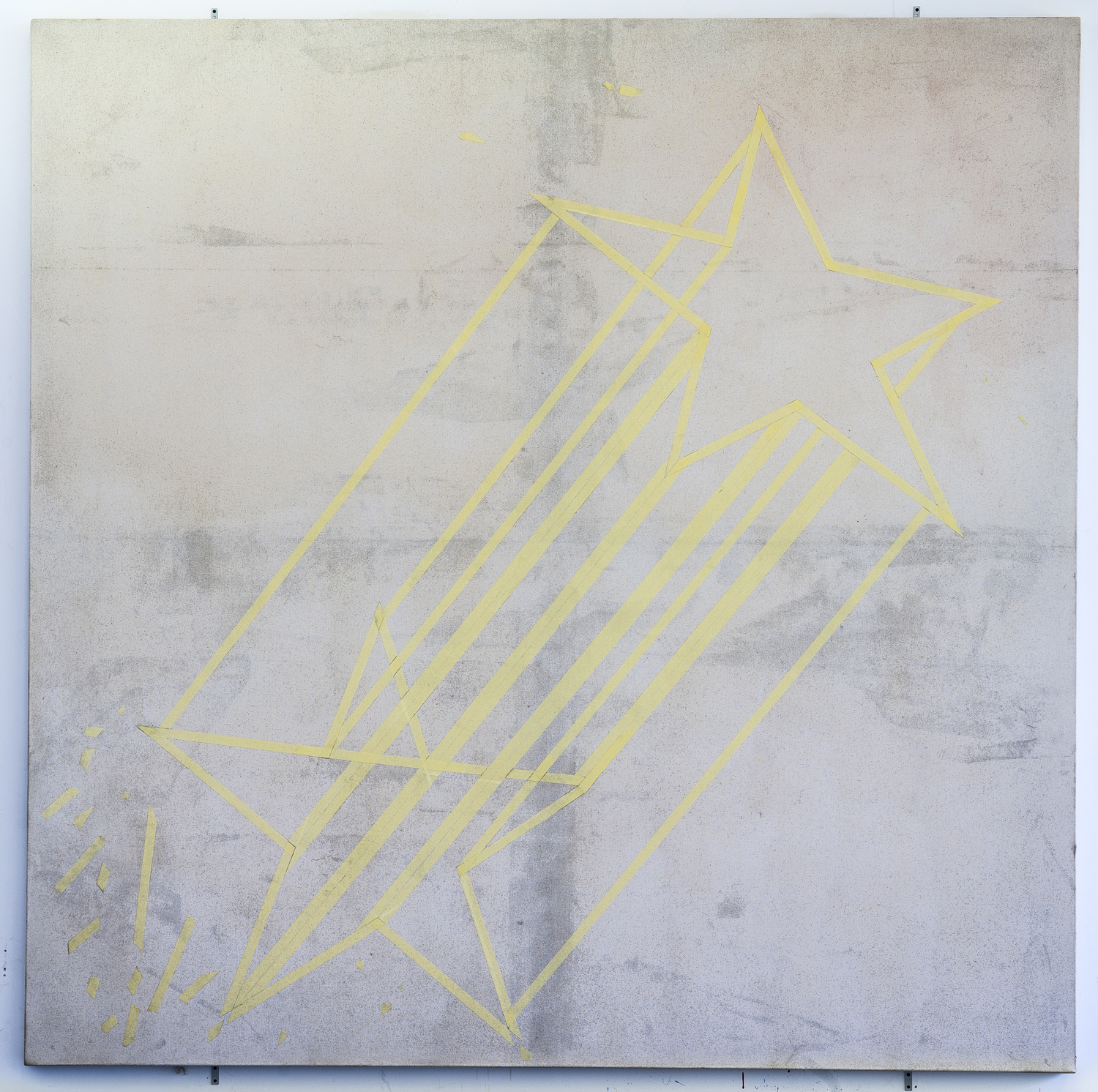 Assan Smati
Stigmate
, 2023
Oil on canvas, mixed media
110.24 x 116.54 in ( 280 x 296 cm )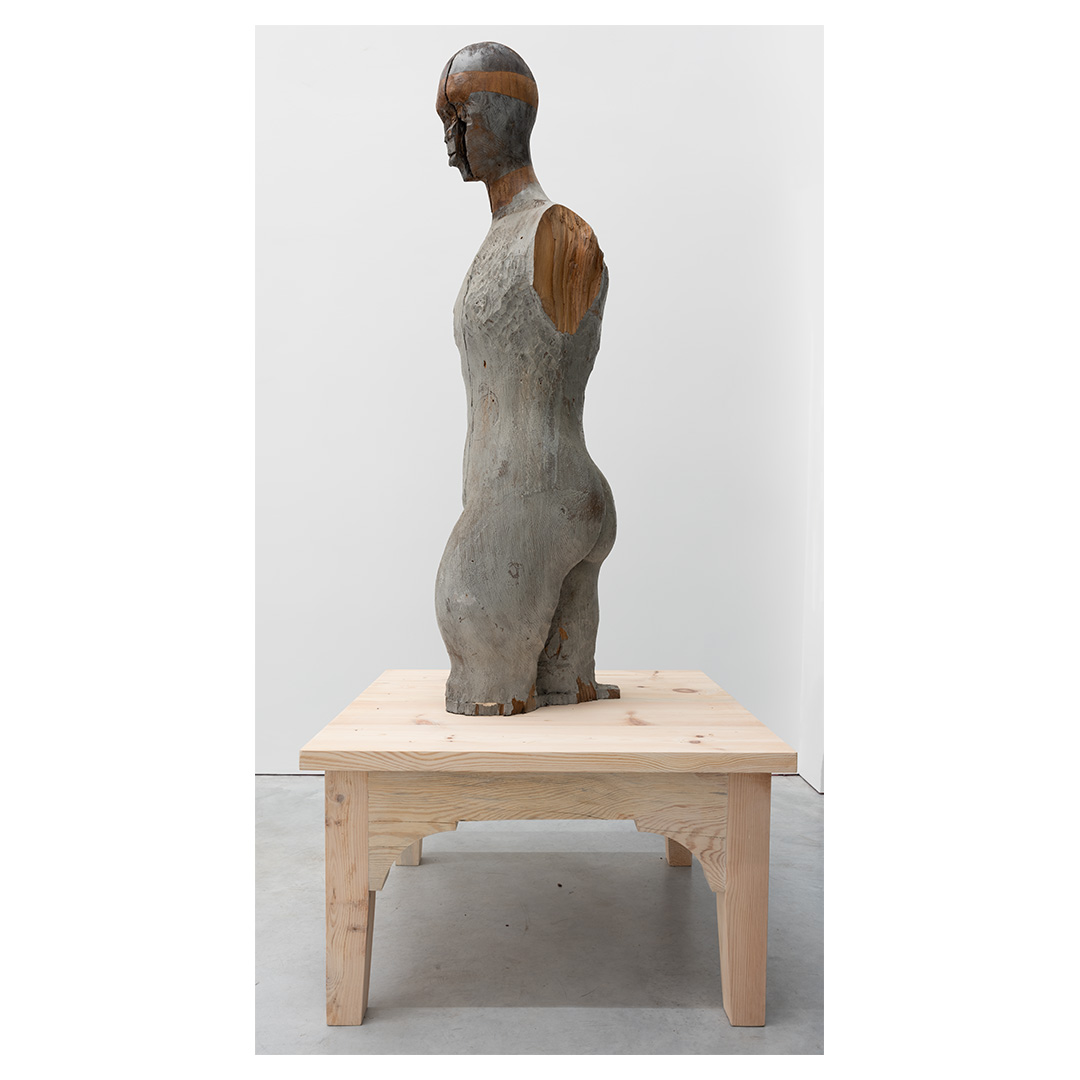 Assan Smati
Saint Sebastien
, 2013
Mixed media on wood
78.74 x 35.43 x 16.54 in ( 200 x 90 x 42 cm )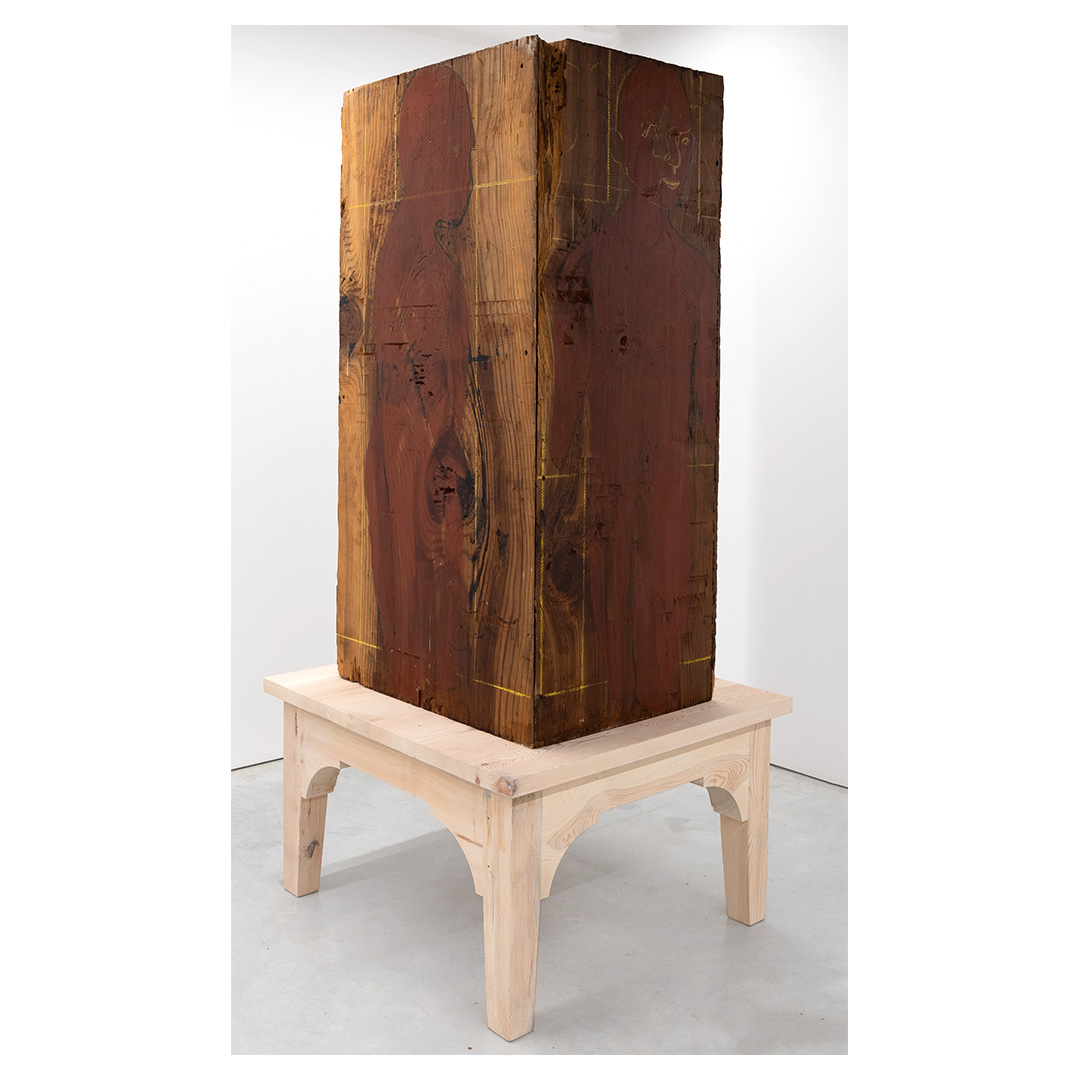 Assan Smati
Souffre forme
, 2013
Mixed media on wood
77.95 x 35.43 x 35.43 in ( 198 x 90 x 90 cm )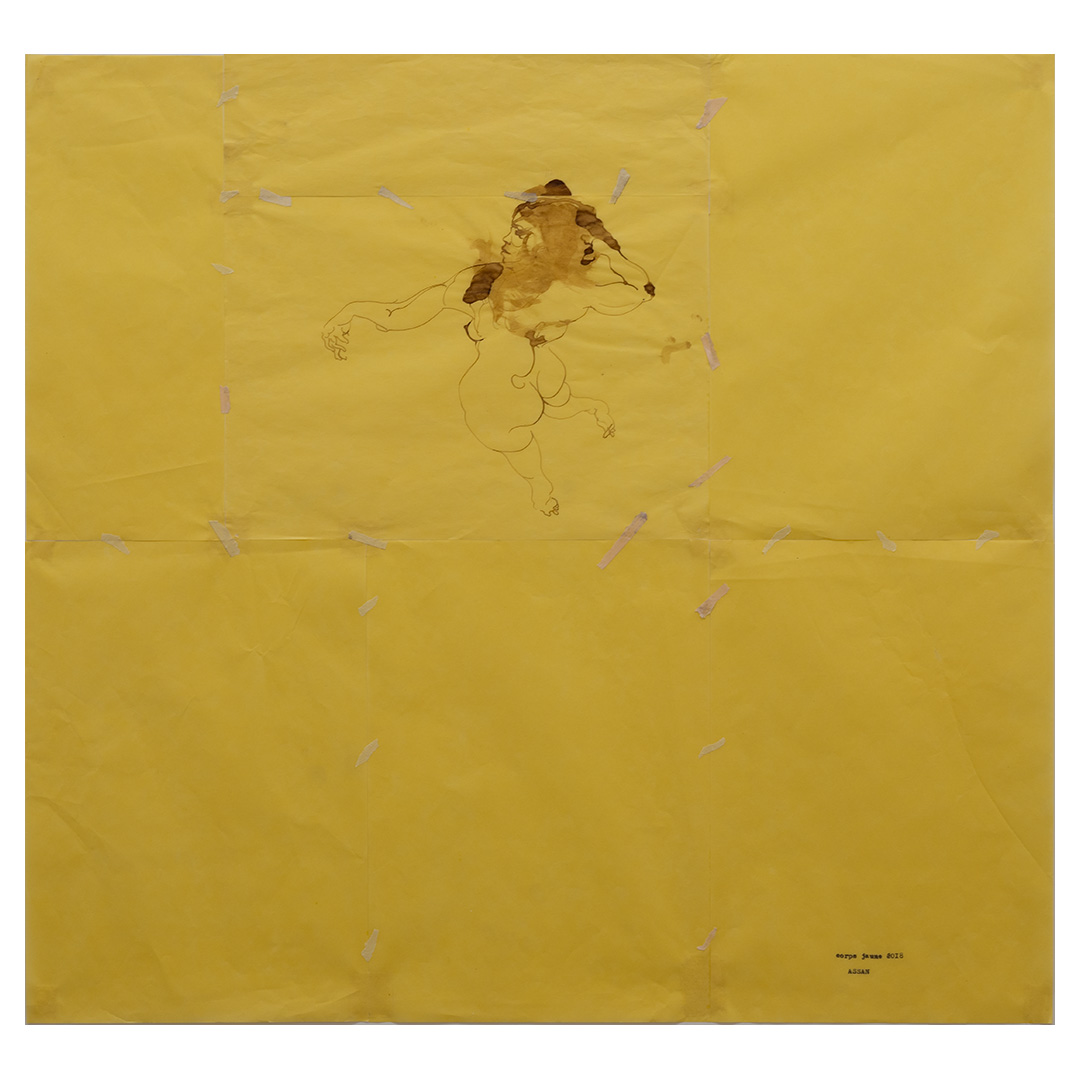 Assan Smati
Corps jaune (detail 2)
, 2018
Mixed media on paper, plume, coffee
22.83 x 24.41 in ( 58 x 62 cm )
Not available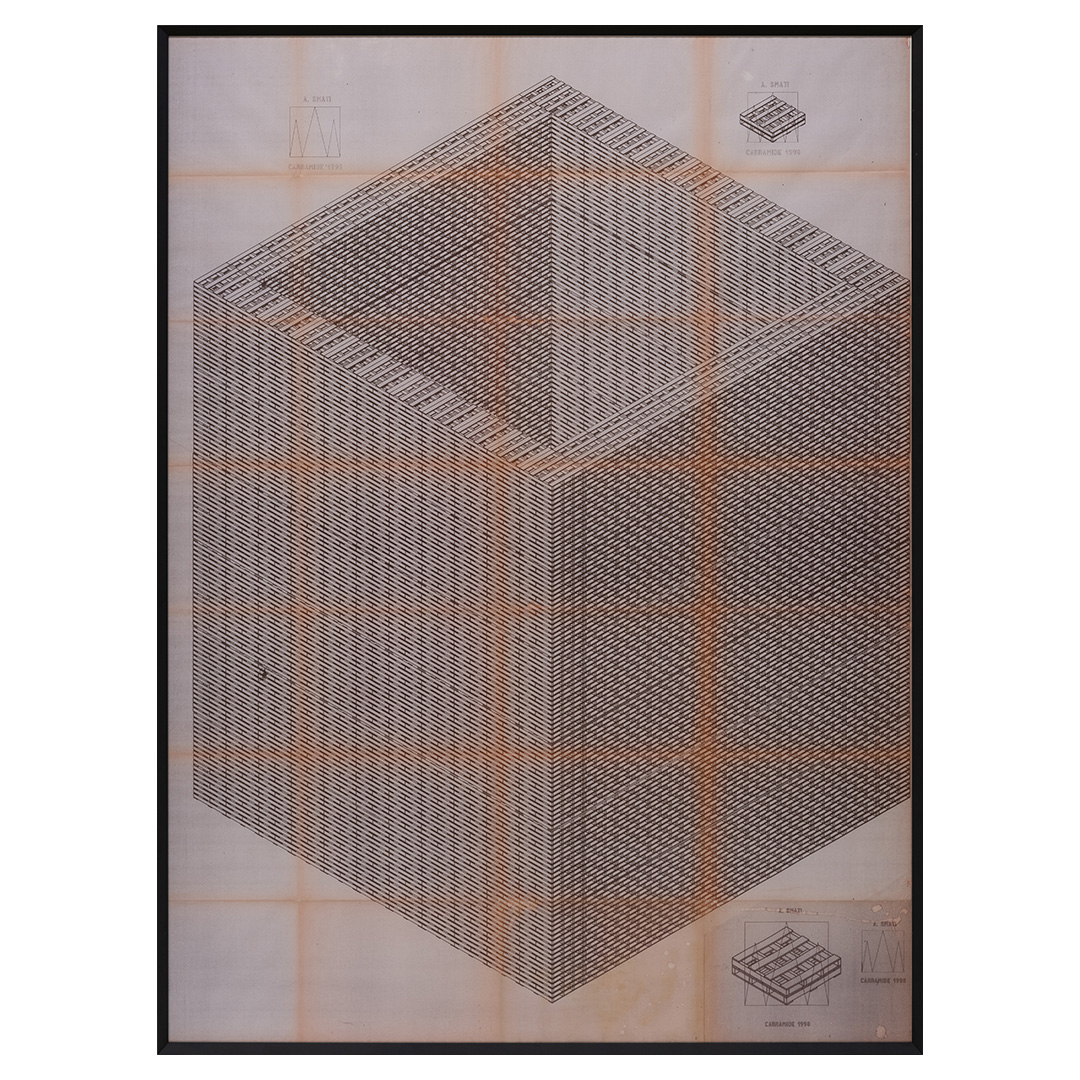 Assan Smati
Etude carramide
, 1998
Lazer print
58.66 x 43.31 in ( 149 x 110 cm )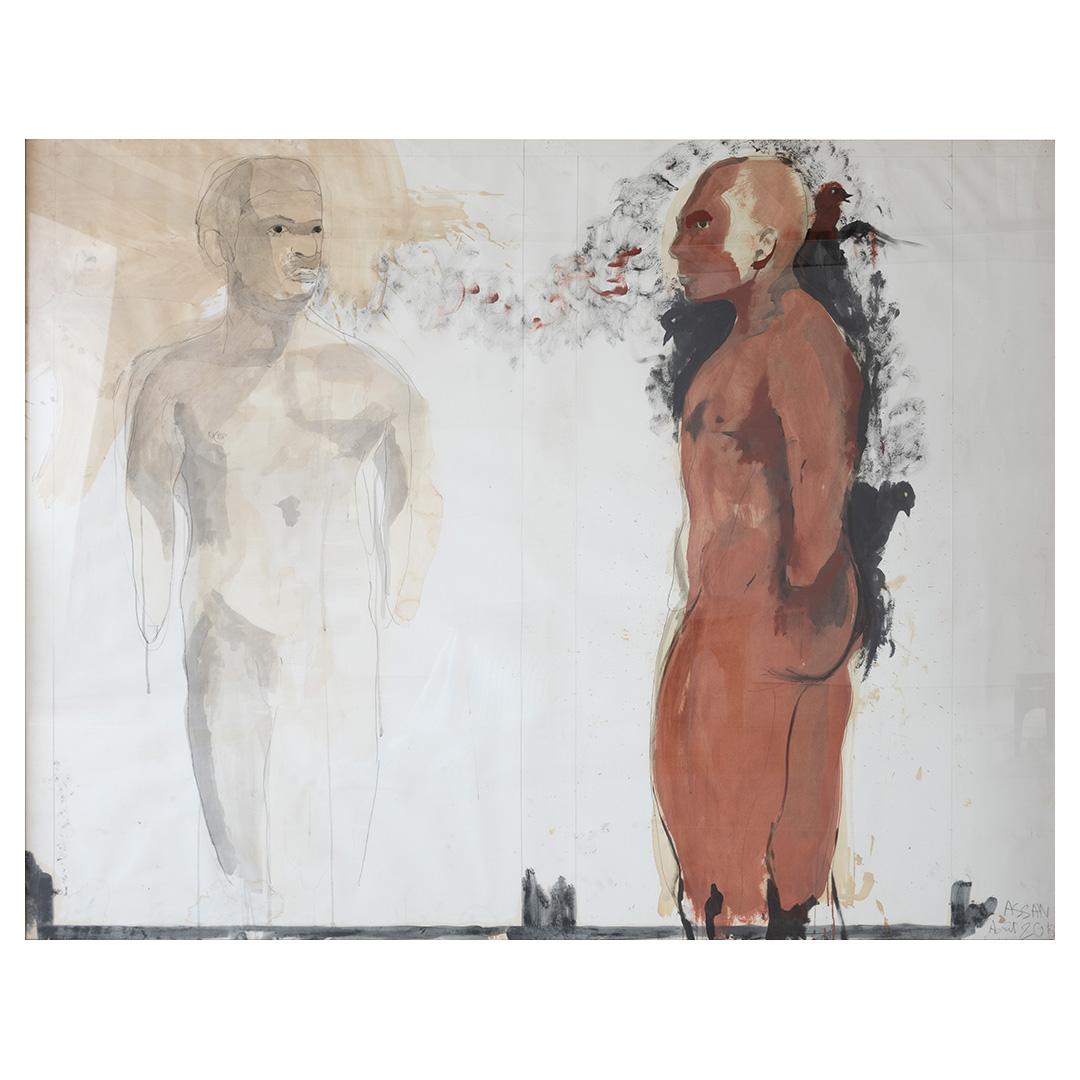 Assan Smati
Dessin souffre forme
, 2013
mixed media on paper
60.24 x 76.77 in ( 153 x 195 cm )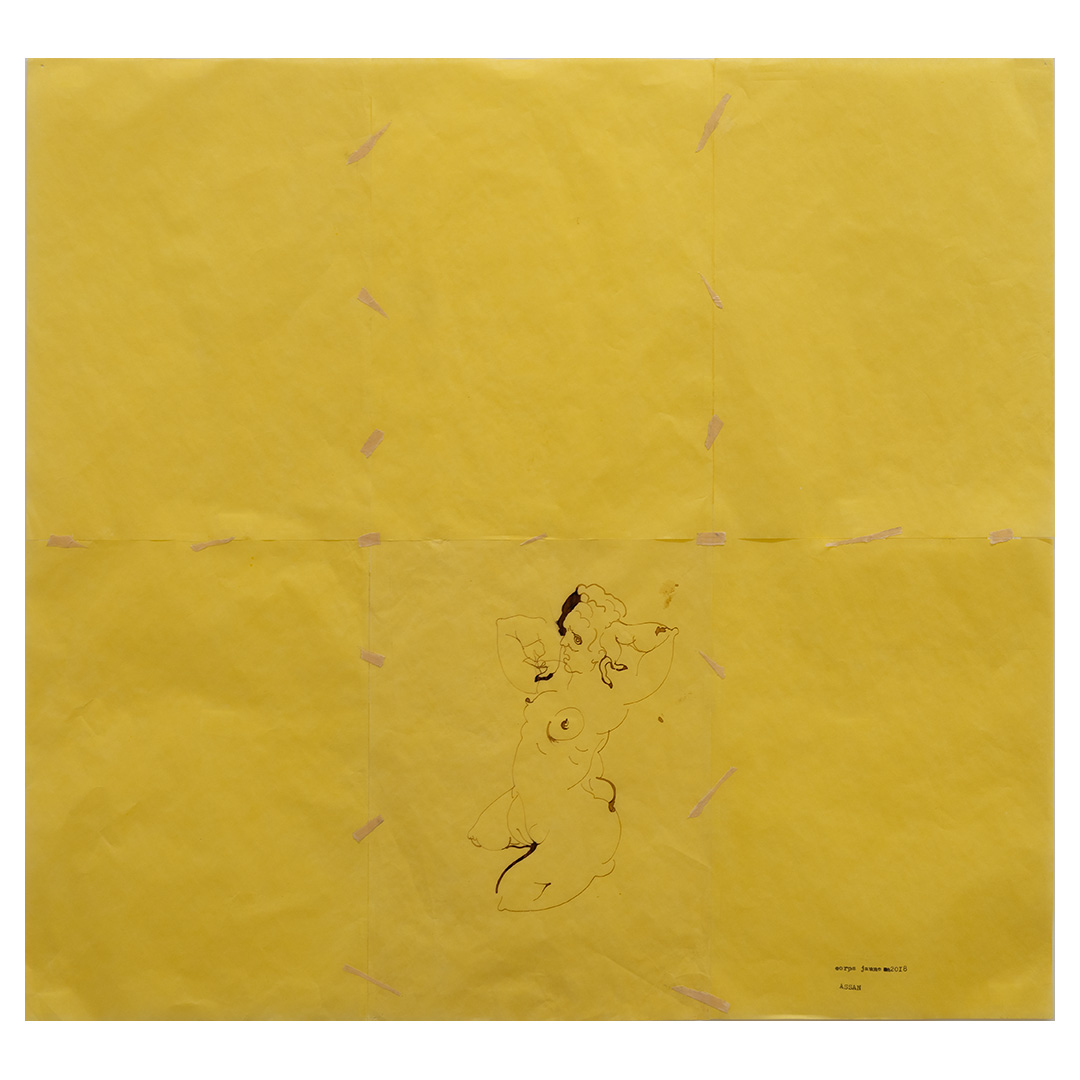 Assan Smati
Corps jaune
, 2018
Mixed media on paper, plume, coffee
22.83 x 24.41 in ( 58 x 62 cm )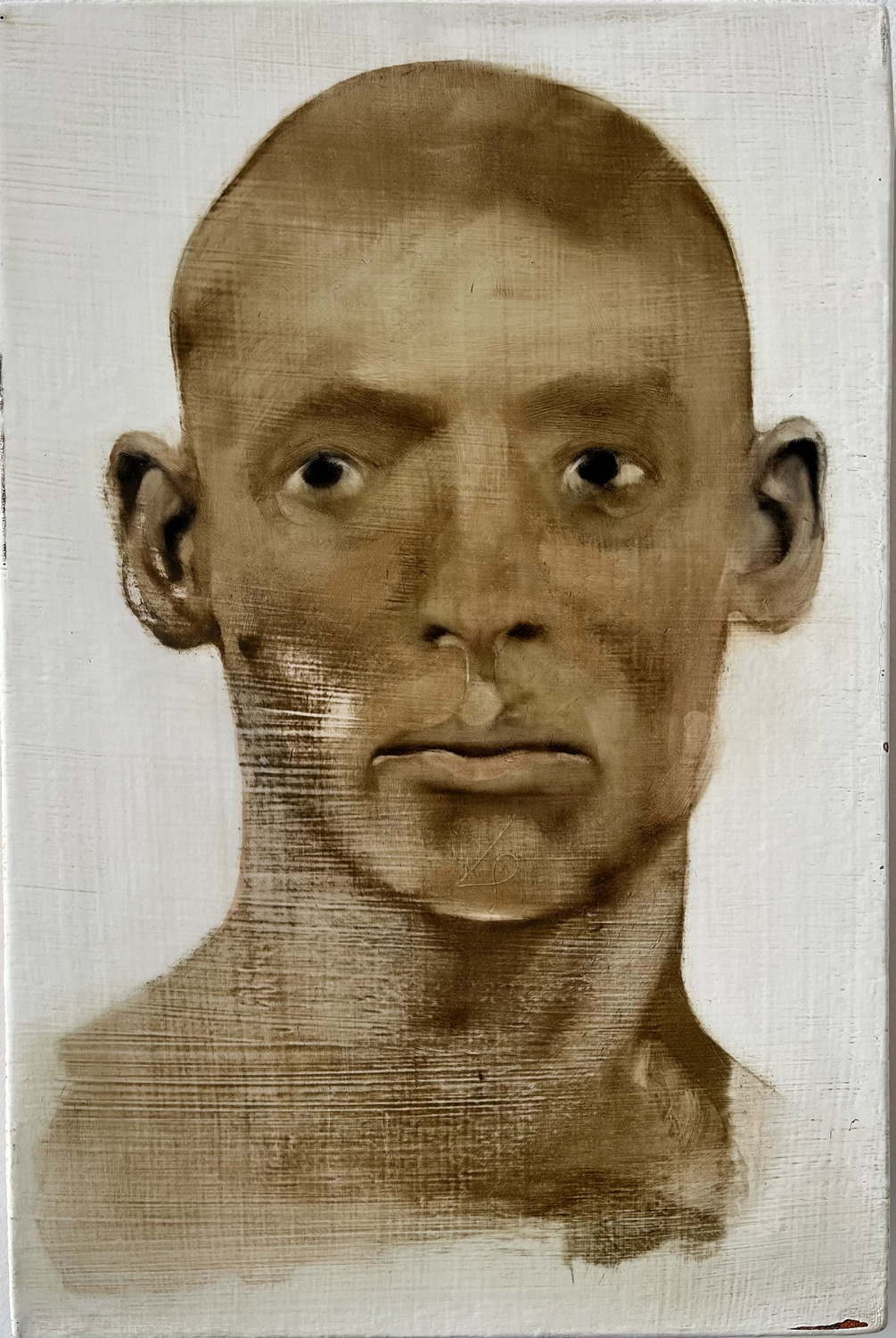 Assan Smati
Portrait / Algérien
, 2023
Oil on canvas
18.5 x 14.96 in ( 47 x 38 cm )
Not available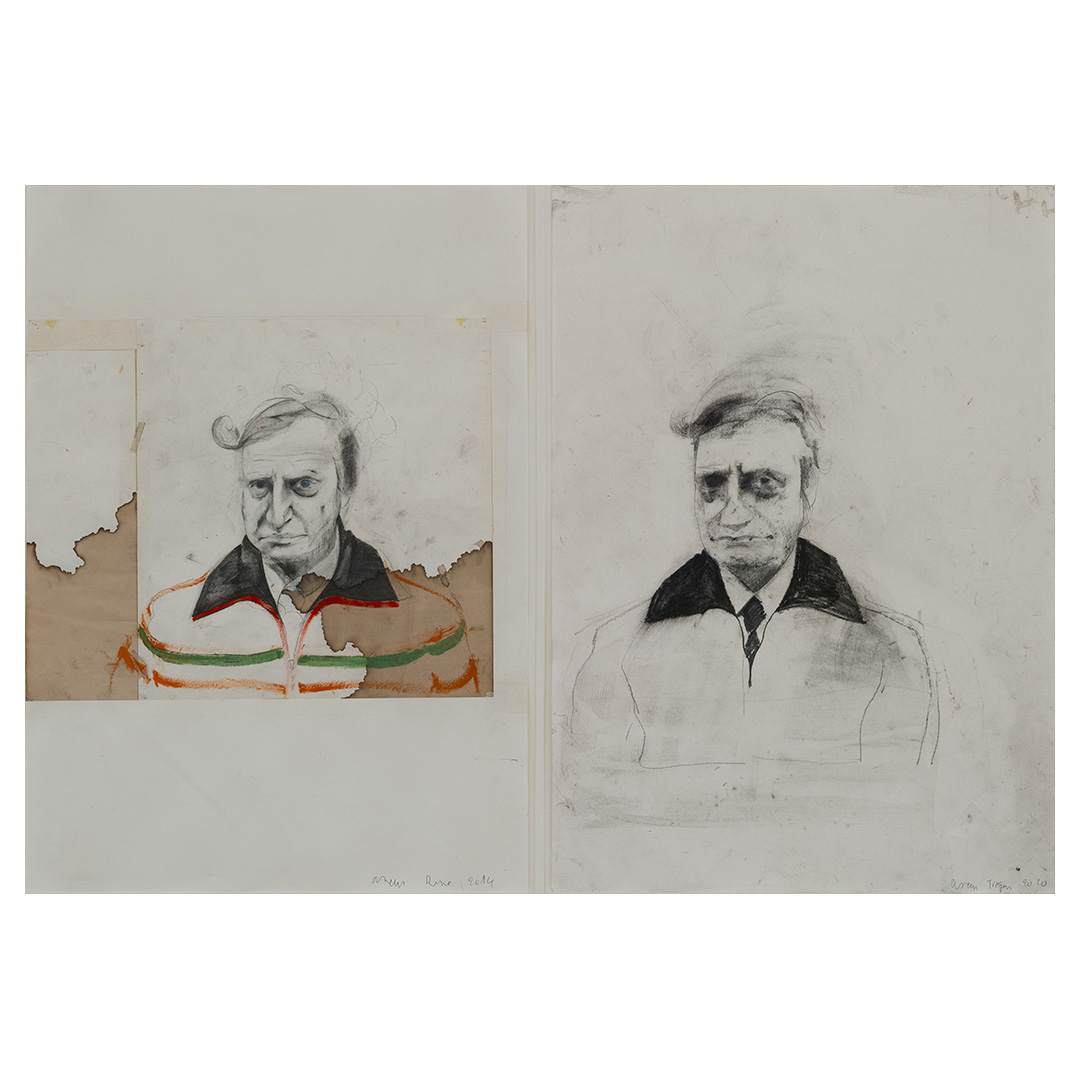 Assan Smati
Etude portraits Wawa
, 2014-2020
mixed media on paper
22.83 x 16.14 in ( 58 x 41 cm )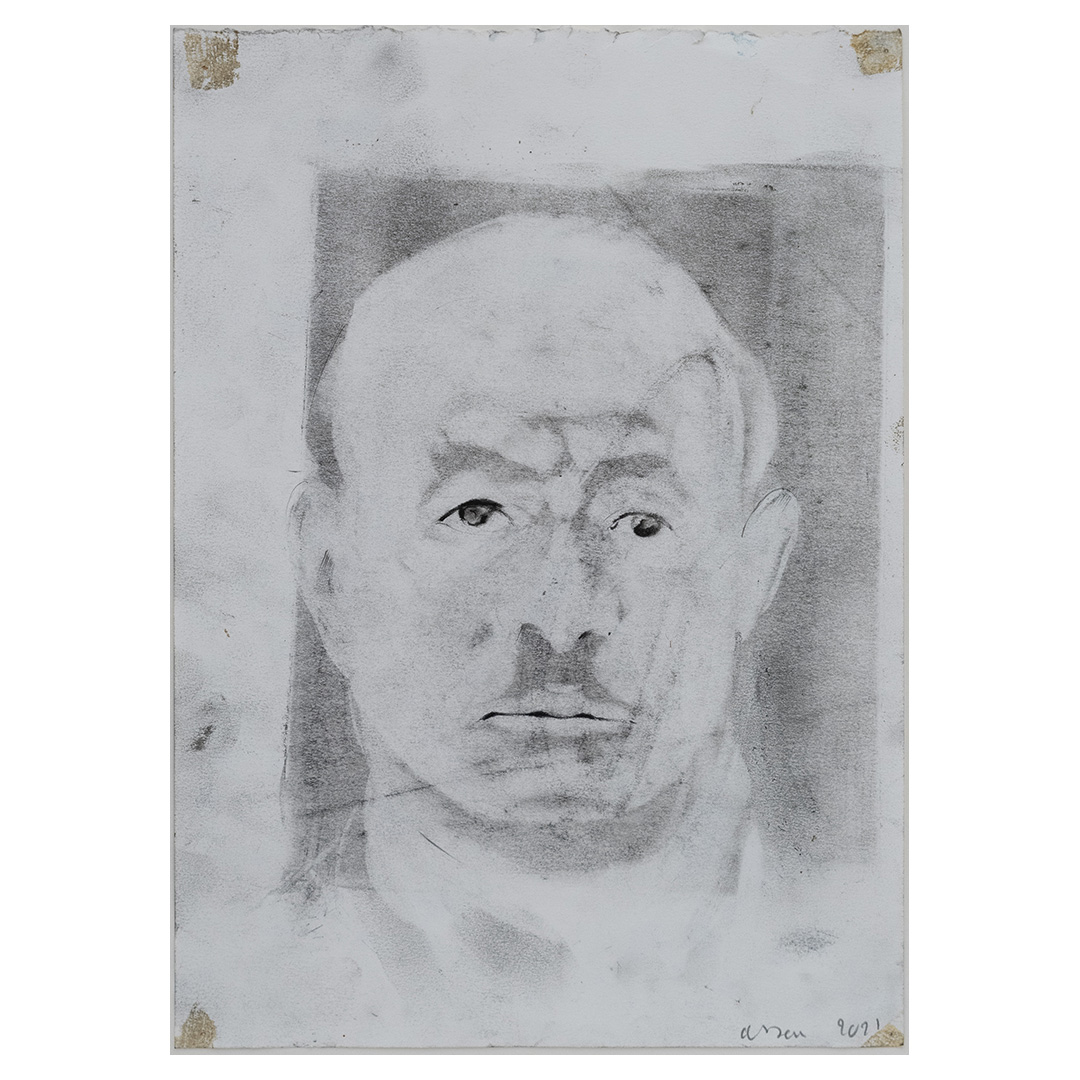 Assan Smati
Etude portrait
, 2021
Pencil on paper
11.02 x 7.87 in ( 28 x 20 cm )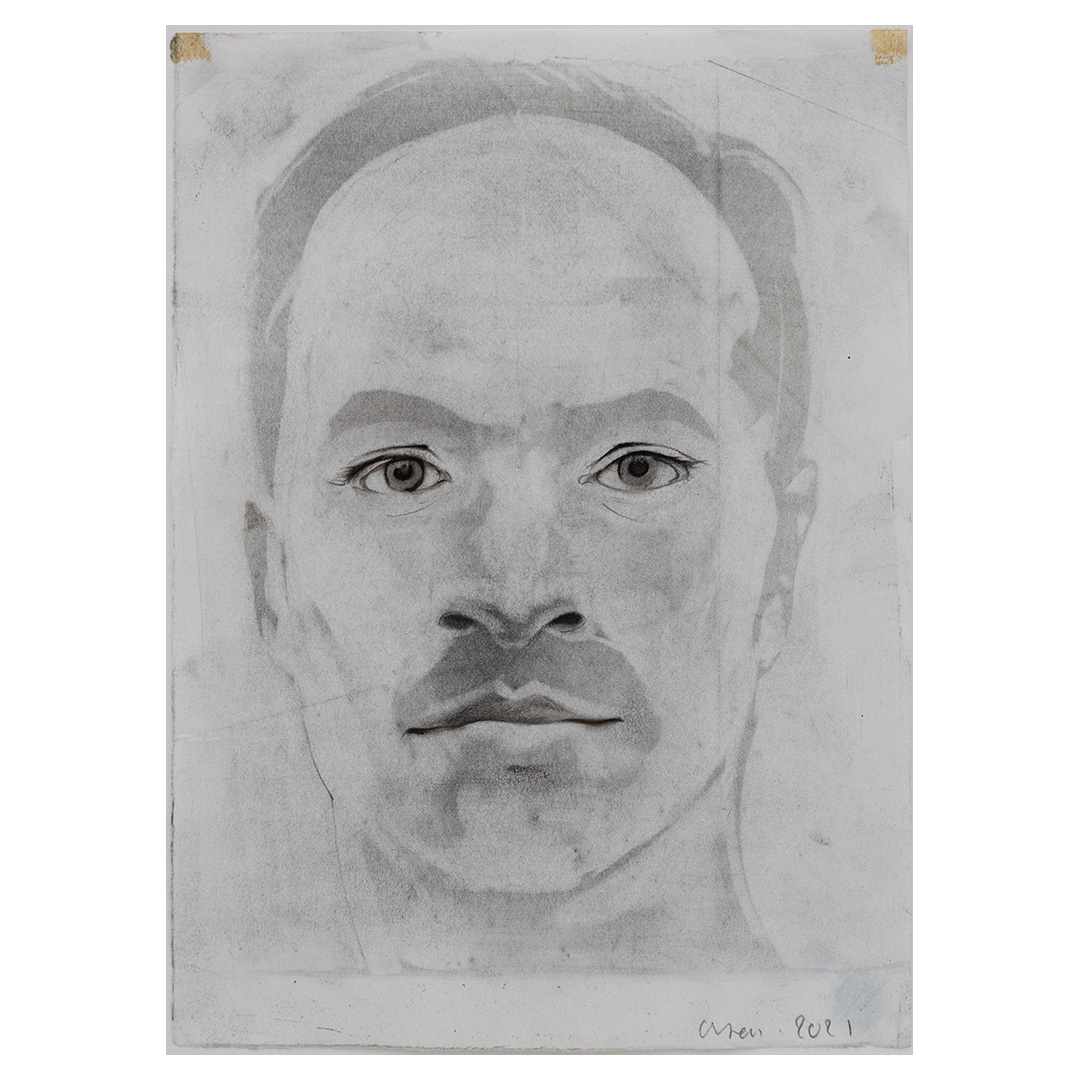 Assan Smati
Etude portrait
, 2021
Pencil on paper
11.02 x 7.87 in ( 28 x 20 cm )
Informations
Vernissage: samedi 25 novembre de 11h30 à 18h30, en présence de l'artiste.


Curated by Danielle Igniti.



Assan Smati
« …. Mettre au monde l'esprit … » - Frantz Fanon, Les Damnés de la terre

Être né à Saint-Chamond dans une famille musulmane immigrée d'Algérie et percer dans le monde de l'art contemporain en France requiert un talent sans failles, une énergie de tous les jours, une dose de culot et surtout une force de caractère et une volonté absolue de se confronter à tous les préjugés et autres obstacles mis en place pour préserver les privilèges des nantis.
Assan Smati possède tout cela.
La volonté, l'obstination et la conviction que seul l'art peut le sortir de sa condition, le sauver, comme il dit. Il vend des fruits sur les marchés et intègre les Beaux-Arts à Saint-Étienne grâce à François Méchain. Jacques Bonnaval, le directeur complice lui permet de monter Caramide sur le rond-point juste en face du Musée des Beaux-Arts de Saint-Étienne 66 tonnes de palettes. Une œuvre monumentale et prémonitoire, car les palettes sont toujours présentes dans l'œuvre d'Assan Smati, comme un clin d'œil à l'arte povera et une subtile provocation, car on est déjà dans la sacralisation du profane.
Assan Smati réussit son parcours et devient « artiste » et aussi enseignant à cette même école. Assan Smati ne rigole pas avec l'art. Je ne suis pas un décorateur. Je suis là pour dire. Il ne laisse rien au hasard. Il dit les choses avec force et matière. Il conçoit l'art comme un travail, non pas un labeur pour gagner sa vie, mais dans le sens d'Hannah Arendt – une de ses grandes références – pour affirmer sa dignité humaine et comme moyen de réalisation de soi et dans la réalisation des derniers tableaux. Il pense avant de faire et il pense ce qu'il fait.
Assan travaille à l'ancienne, comme les vieux maîtres qu'il admire. Il monte ses châssis, il prépare ses toiles avec maintes couches pour arriver à des fonds satinés, lisses et lumineux. Il mixe ses couleurs avec derrière lui des années d'expérience et peut utiliser la peinture à l'huile comme une aquarelle, douce et transparente. Si le plomb, longtemps son matériel fétiche est important, le bois s'impose souvent comme matériel, chaud, brute, avec un vécu, Assan Smati le sculpte, le lisse, le peint et réalise ses « souffre formes » émergeants comme d'un autre mode.
SaintÉ est un terrain restreint qui enferme l'artiste dans sa condition de fils d'immigré, un bled auquel on n'échappe pas et qui ne propose pas l'environnement dont il a besoin pour avancer. Assan Smati émigre à Berlin. La ville des artistes par excellence, se perdre, se retrouver, se rencontrer, discuter, voir Baselitz, Wawrzyniec Tokarski, installer un énorme atelier à côté de celui d'Ai Weiwei. Berlin est une étape dans sa vie d'artiste.
En septembre 2014 sa candidature pour la Villa Médicis est acceptée. Assan Smati va à Rome. Il va habiter la Villa jusqu'en février 2016, sous l'égide d'Éric de Chassey, une autre importante rencontre de sa vie. Je pense que ce séjour romain et cette résidence ont permis à Assan Smati de se concentrer, de s'apaiser aussi et de s'affirmer dans sa démarche artistique. Il était chez lui ! À Rome, l'histoire de l'art est sur les trottoirs, dans les gestes et attitudes des gens, tu marches dessus, tu l'intègres, tu es englouti. Et tu apprends aussi.
Pour Assan Smati le dessin est primordial. Il se lève le matin et il dessine. Le trait sort de ses doigts avec une légèreté étonnante, sans effort, avec assurance. C'est un geste, c'est une caresse. C'est à la fois primitif et très policé, c'est de l'instinct et du métier. Ce dessin est à l'origine de toute l'œuvre de l'artiste, il précède les toiles immenses, les sculptures, les portraits. C'est dans le dessin que l'on prend conscience du talent immense de l'artiste.
Rien n'arrête Assan Smati ! Même pas un terrible accident de la vie. Il a une mission sur terre : faire « déborder » pour reprendre le mot du philosophe Kader Mokaddem, qui parle merveilleusement du travail d'Assan, faire déborder l'art dans notre vie. Et puis comme il dit : La question du beau se pose ! La beauté on la trouve dans la justesse du trait, dans l'équilibre des compositions, dans la force des matières, dans le satiné des toiles sur châssis, dans le minimalisme des peintures récentes, dans la lumière des couleurs. Et cette beauté, parfois brutale et crue, parfois douce et romantique, nous fait trembler d'émotion et nous savons pourquoi l'art doit exister.
Danielle Igniti
NB1 : Je connais Assan Smati depuis 2007 où il a fait sa première solo-show à Dudelange. Quelle joie de travailler de nouveau avec lui. Après de longues et passionnantes discussions, nous avons essayé de monter une exposition avec différentes œuvres de différentes époques, sculptures, peintures récentes et portraits et de les faire entrer en dialogue. Gravité veut révéler le monde d'Assan Smati et montrer qu'il a réussi à créer une œuvre. Gravité résume ce travail qui a une portée universelle et solennelle et célèbre la dignité humaine dans cette période d'actualité difficile et tragique.
NB2 : Si vous n'avez pas les moyens d'acquérir une œuvre d'Assan Smati, voici un tuyau : invitez-le chez vous, laissez traîner un stylo-bille et du papier (du kraft fera l'affaire). Après son départ, vous allez découvrir une panoplie d'esquisses merveilleuses, colorées, si vous aviez prévu, avec le doigt trempé dans l'espresso. Courez les encadrer.
---
"… awaken the spirit…"
Frantz Fanon, The Wretched of the Earth
To be born in Saint-Chamond into a family of Algerian immigrants and to succeed in France's contemporary art world requires outstanding talent, tons of energy, a bit of nerve and, above all, strength of character and absolute determination to overcome the prejudice and obstacles put in place to protect the privileges of the well-off. Assan Smati has all of these – the will, the obstinacy and the conviction that only art could lift him out of his condition – or "save" him, as he puts it.
He was still selling fruit at markets when he enrolled at the Beaux-Arts in Saint-Étienne thanks to François Méchain. It was Jacques Bonnaval, the director of the Academy, who made sure he could set up Caramide, an installation made of 66 tons of pallets, on the roundabout opposite the Musée des Beaux-Arts in Saint-Étienne – a premonitory monumental work, since pallets are a continuous presence in Smati's work, a nod to Arte povera and a subtle provocation signalling the sacralisation of the profane.
Smati went on to become a successful "artist" and a teacher at the same school. He doesn't take art lightly: "I'm not a decorator. I'm here to say something." He leaves nothing to chance. He says things with force and substance. He sees art as work – not work to earn a living but – in the sense of Hannah Arendt, one of his inspirations – as a means to affirm his human dignity, a means of self-realisation. He thinks before he makes, and he thinks through what he makes.
Smati works the old-fashioned way, like the Old Masters he admires. He assembles his frames, applies several layers of grounding to his canvasses to achieve velvety, smooth, luminous backgrounds. Years of experience have taught him how to mix his colours and use oil paint like soft, transparent watercolour. While lead, long his favourite material, plays an important role in his work, he often uses wood as a raw, living material for its warmth. He sculpts it, burnishes it and paints it to create his "sufferforms" that seem to come from another world.
Saint-Étienne is a small playground where the artist felt locked in his status as the son of an immigrant, a provincial town that did not provide the environment he needed to progress. He therefore emigrated to Berlin, the city of artists, where he lost himself, found himself again, meeting and talking to other artists like Georg Baselitz, Wawrzyniec Tokarski, and set up a big studio next to Ai Weiwei's. Berlin was an important chapter in his life as an artist.
In September 2014, his application for the French Academy residency in Rome was accepted. Until February 2016, he lived at the Villa Medici, headed by Éric de Chassey, another important encounter in his life. I believe the Roman residency enabled Smati to concentrate fully on his work, to find inner calm and gain assurance in his artistic approach. He felt at home! In Rome, art history is everywhere, in people's gestures and attitudes. You walk on it, you gobble it up, you are swallowed by it. And you learn from it too.
For Smati, drawing is essential. Every day, he gets up in the morning and draws. The line flows from his fingers with astonishing lightness, effortlessly and confidently. It's a gesture, a caress. It's simultaneously primitive and sophisticated, instinctive and experienced. Drawings are at the origin of all his works, preceding the huge paintings, the sculptures and portraits. It is the drawings that reveal to us the artist's immense talent.
Nothing can stop him! Not even a terrible accident. He has a mission on this Earth: to "make things overflow", in the words of philosopher Kader Mokaddem, who speaks wonderfully of Smati's work – to make art overflow into our lives. As the artist says: It's also a question of beauty! Beauty is found in the precision of the line, in the balance of the compositions, in the strength of the materials, in the satin finish of the stretched canvases, in the minimalism of his recent paintings, in the light of the colours. And this beauty, sometimes brutal and raw, sometimes soft and romantic, makes us tremble with emotion, and we know why art must exist.
Danielle Igniti
Translation: Patrick (Boris) Kremer
Notes
I have known Assan Smati since 2007, when he had his first solo show in Dudelange. I am delighted to be working with him again. After long and stimulating discussions, we agreed to put together an exhibition with works from different periods – sculptures, recent paintings and portraits – and put them in dialogue. Gravité aims to reveal the different facets of Smati's world and show that he has succeeded in creating an oeuvre. The exhibition surveys his work, which has a universal and solemn scope, celebrating human dignity in these difficult and tragic times.
If you can't afford to buy one of his works, here's a tip: invite him into your home, leave a ballpoint pen and some paper (kraft paper will do) lying around. After he's gone, you'll discover a profusion of marvellous sketches, coloured with his finger dipped in the coffee you've served him. Run out to get them framed.
Exhibiiton views: Audrey Jonchères | Nosbaum Reding