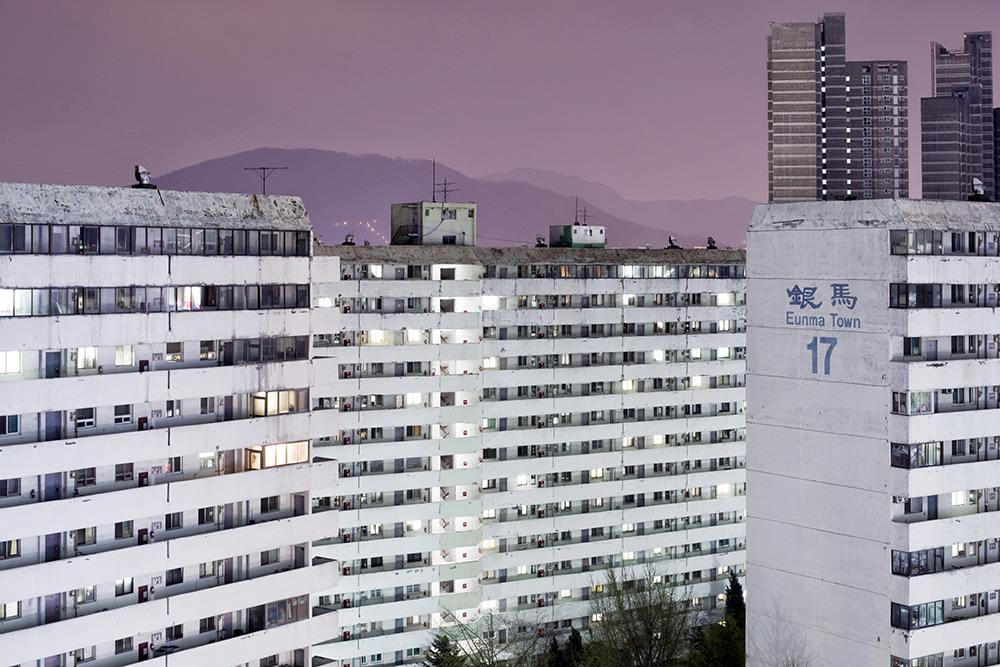 Exhibition view, Nosbaum Reding, Luxembourg, 2015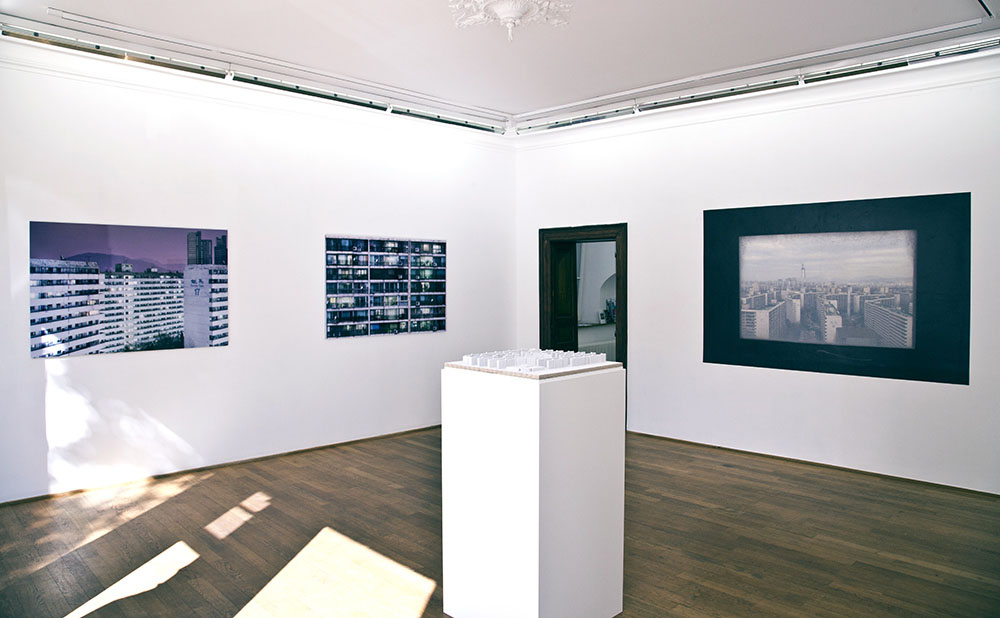 Exhibition view, Nosbaum Reding, Luxembourg, 2015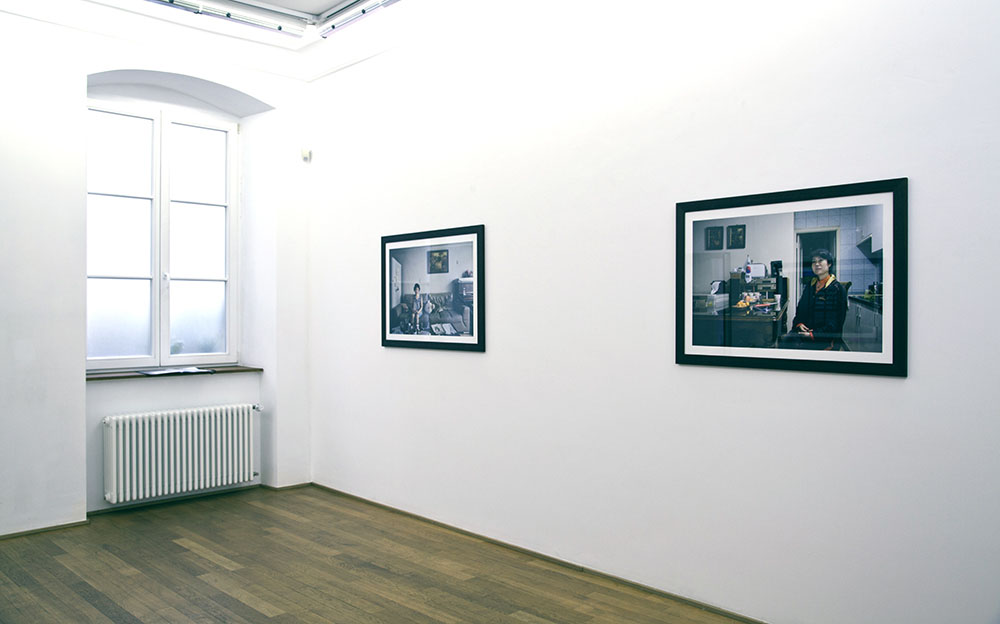 Exhibition view, Nosbaum Reding, Luxembourg, 2015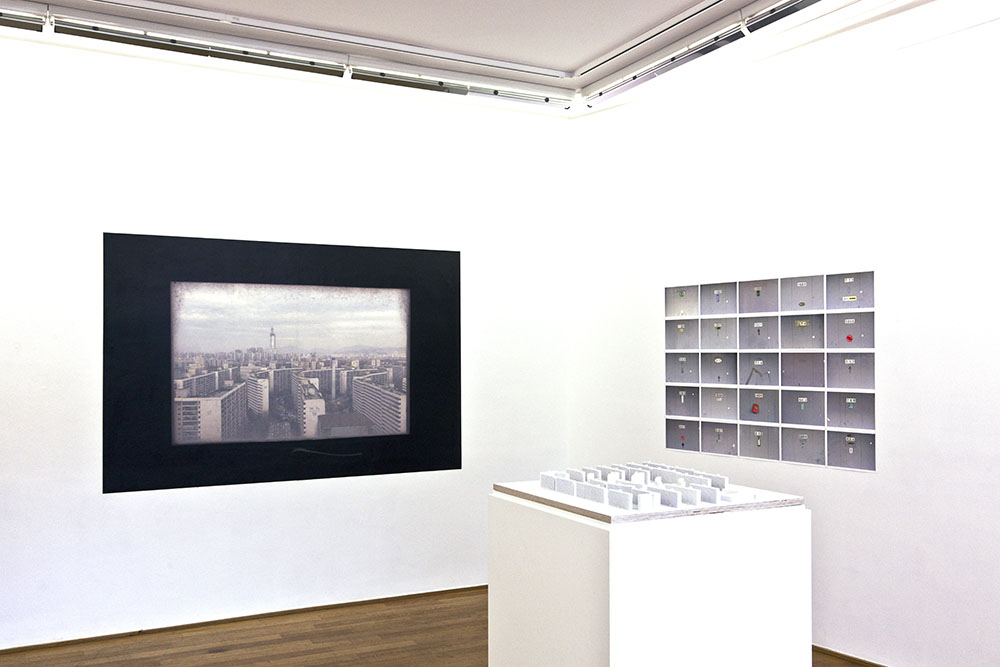 Exhibition view, Nosbaum Reding, Luxembourg, 2015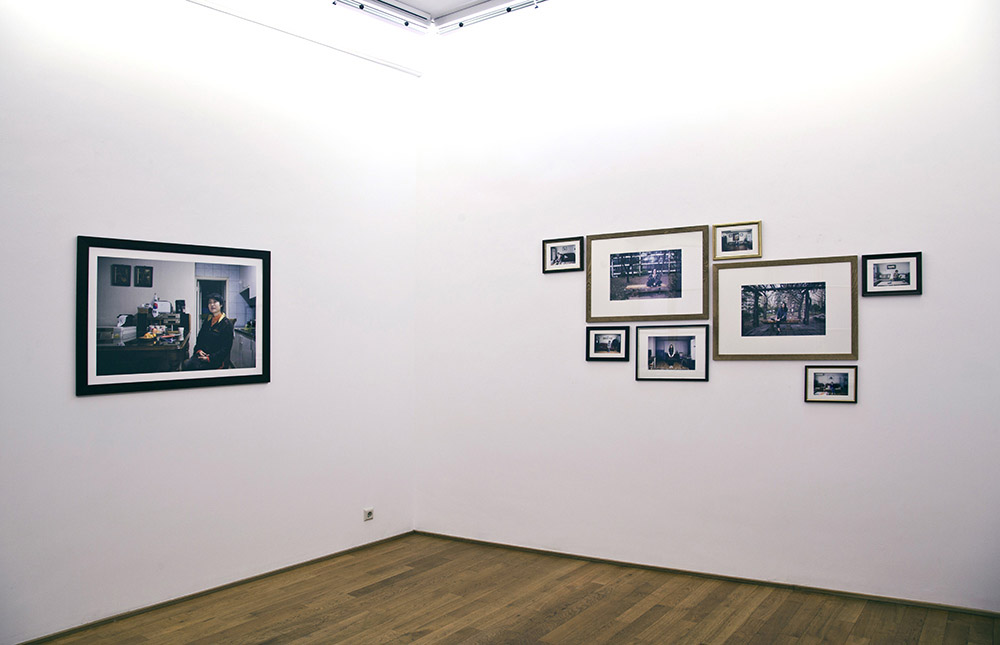 Exhibition view, Nosbaum Reding, Luxembourg, 2015
Informations
"Turn your life into a dream, and this dream into reality"
– Antoine de Saint-Exupéry
Less than 50 years ago, people from all over South Korea moved to newly erected buildings on what used to be farmlands south of the Han River in Seoul, with dreams of a better life. Today, South Korea has become one of the richest countries in the world after an unprecedented economic miracle, jumping from third world country to G20 member in less than a working life.
One of the apartment complexes that embodies the dramatic change is Eunma Town, built in 1979. It is one of the few of its kind still standing today, in the midst of newer, more modern buildings. Eunma Town's decrepit walls make it seem anachronistic in today's high tech environment, like a window to the past.
Eunma Town is still in the top 10 of the most expensive places to live in South Korea. This continued fervor can be explained by its sheer location, in the Daechi-dong district of Gangnam, known as the epicenter of South Korea's private education industry. Korean students regularly top international comparisons of educational standards, and that could be explained by the strong focus put on private education, as materialized by the hundreds of hagwons ("private academies") found in the Daechi-dong district alone.
Eunma Town can be viewed as a set of old functional buildings in the midst of an urban jungle, contributing to the frenzy of a fast-paced economic power. It could also be perceived as a soulful place where modern settlers past and present have laid the ground for today and tomorrow's South Korea. It is a symbol of hope as dreams of a better life pass from one generation to the next. Walking within the walls of its 28 towering apartment buildings, entering one of its 4,424 units and meeting its inhabitants is a contrasted experience, where dreams of tomorrow triggered by today's economic power mix with dreams of yesteryear still lingering in its deteriorating walls.