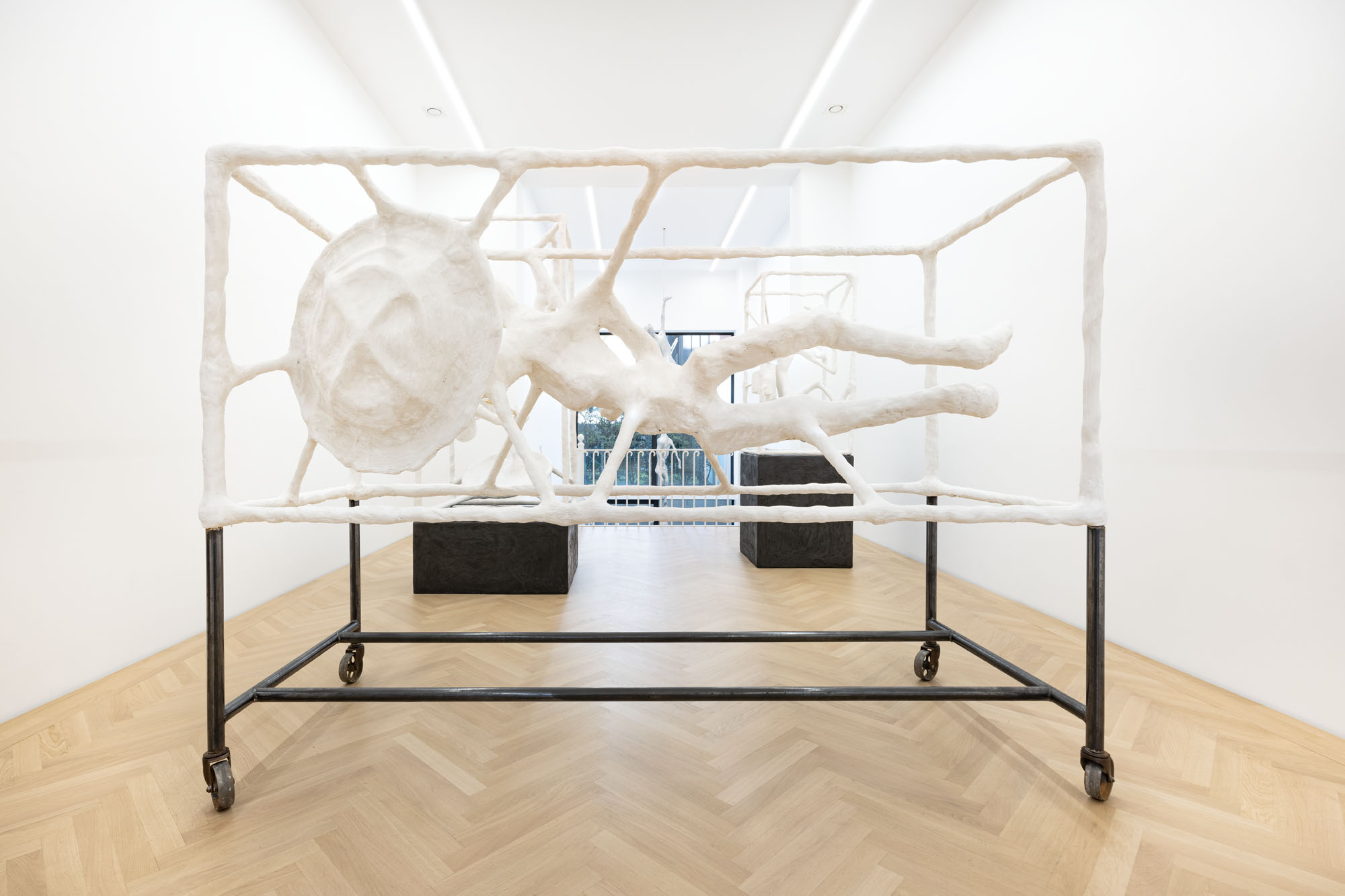 Exhibition view, Nosbaum Reding, Bruxelles, 2023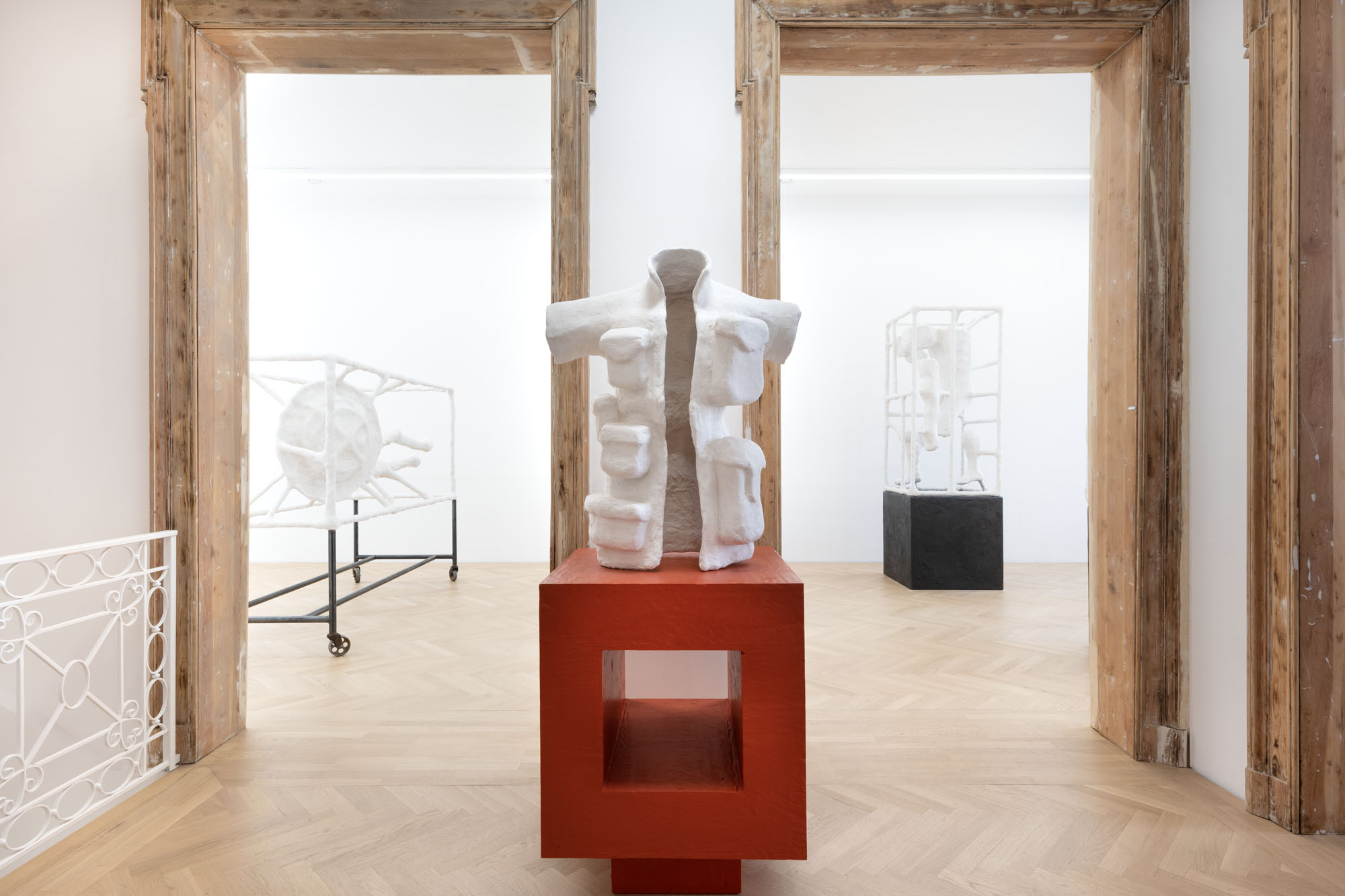 Exhibition view, Nosbaum Reding, Bruxelles, 2023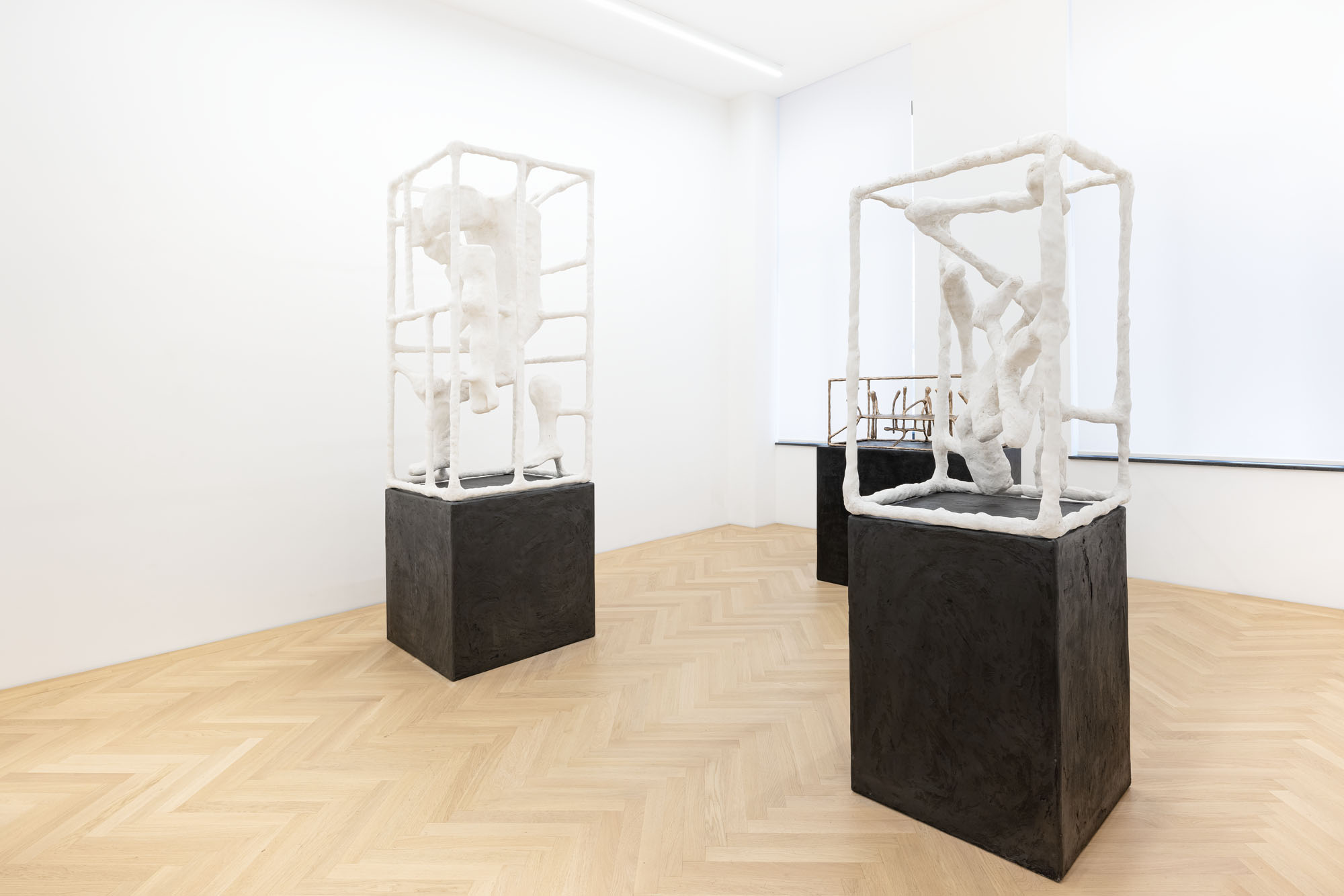 Exhibition view, Nosbaum Reding, Bruxelles, 2023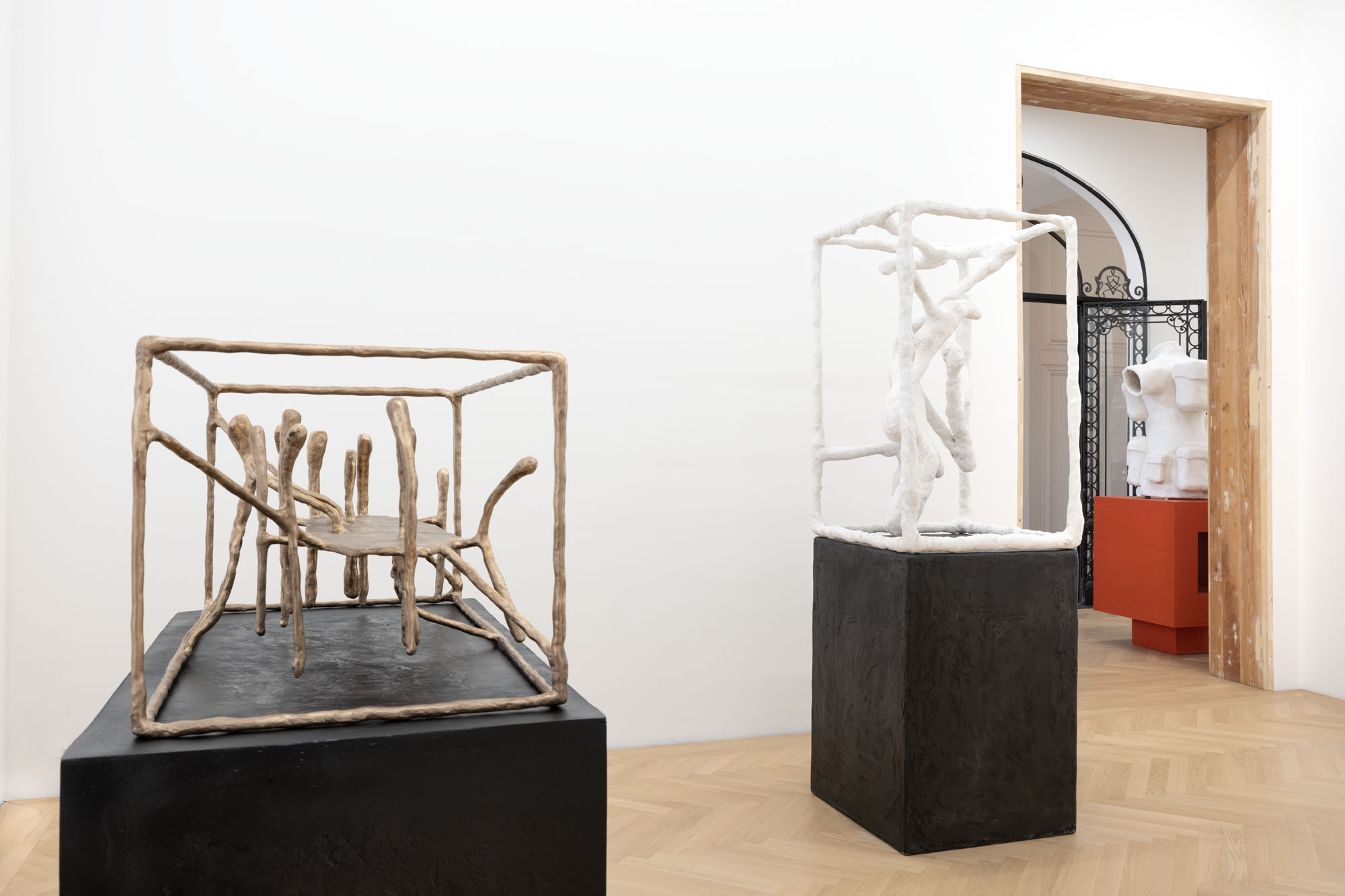 Exhibition view, Nosbaum Reding, Bruxelles, 2023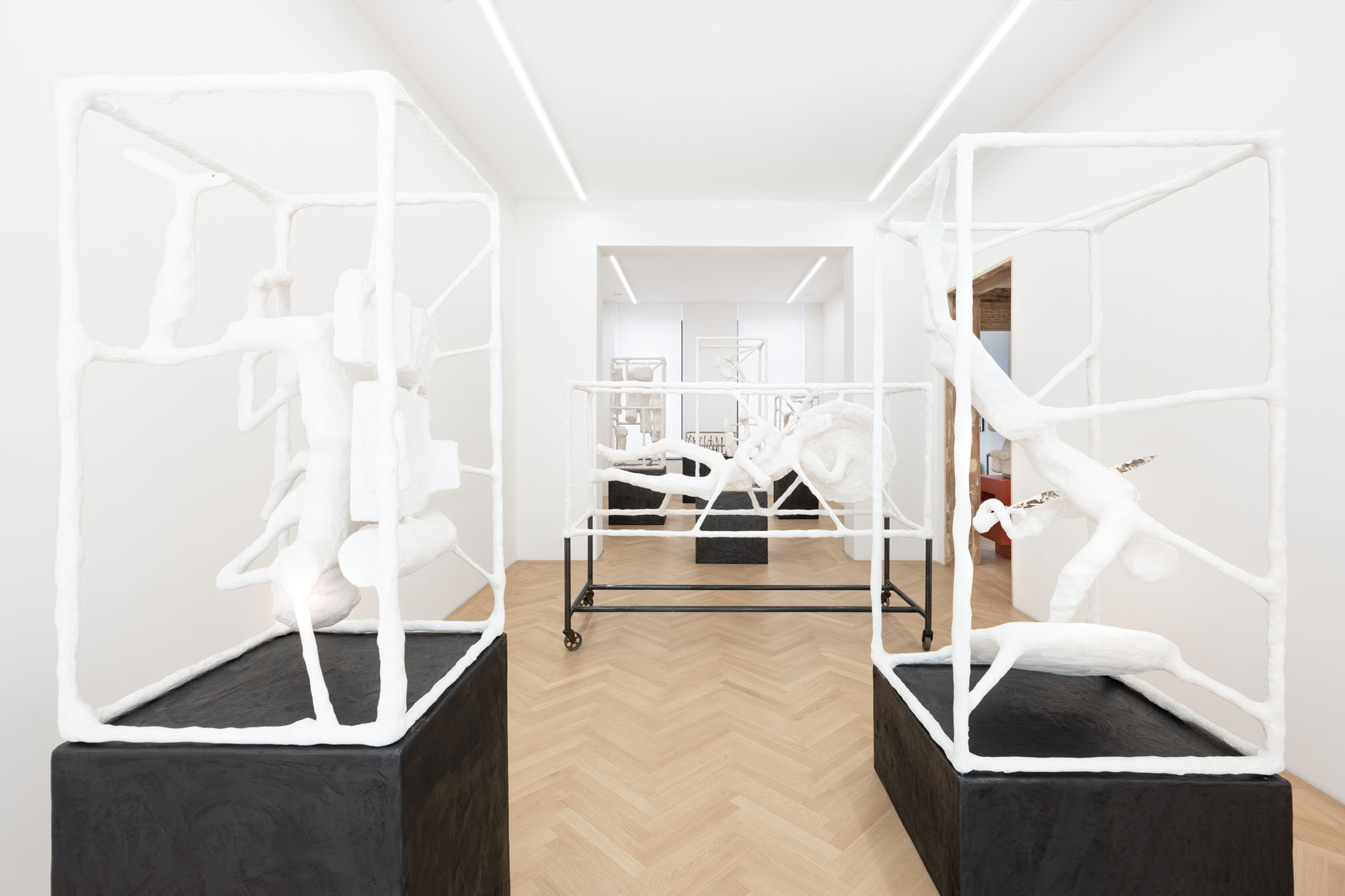 Exhibition view, Nosbaum Reding, Bruxelles, 2023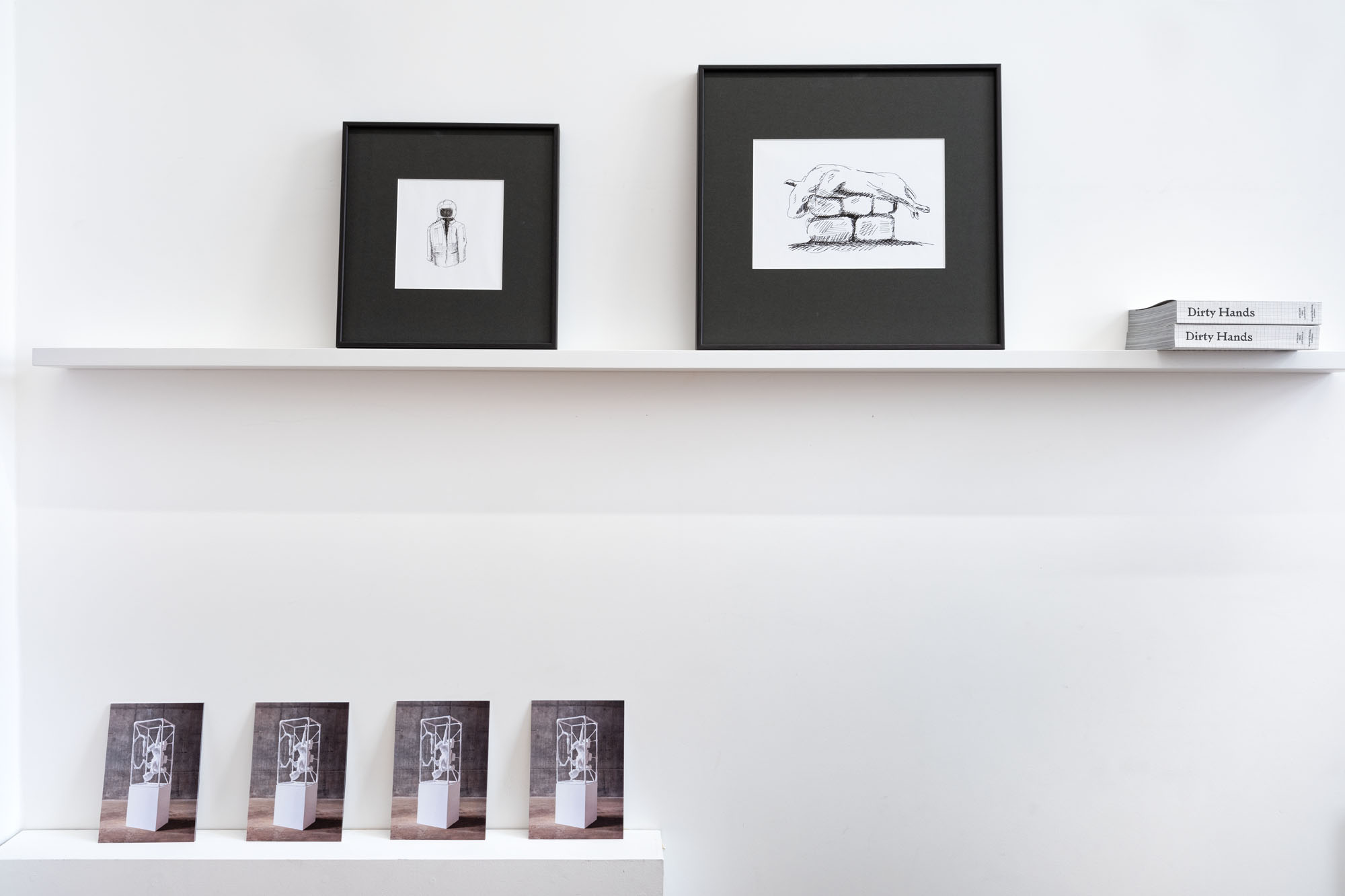 Exhibition view, Nosbaum Reding, Bruxelles, 2023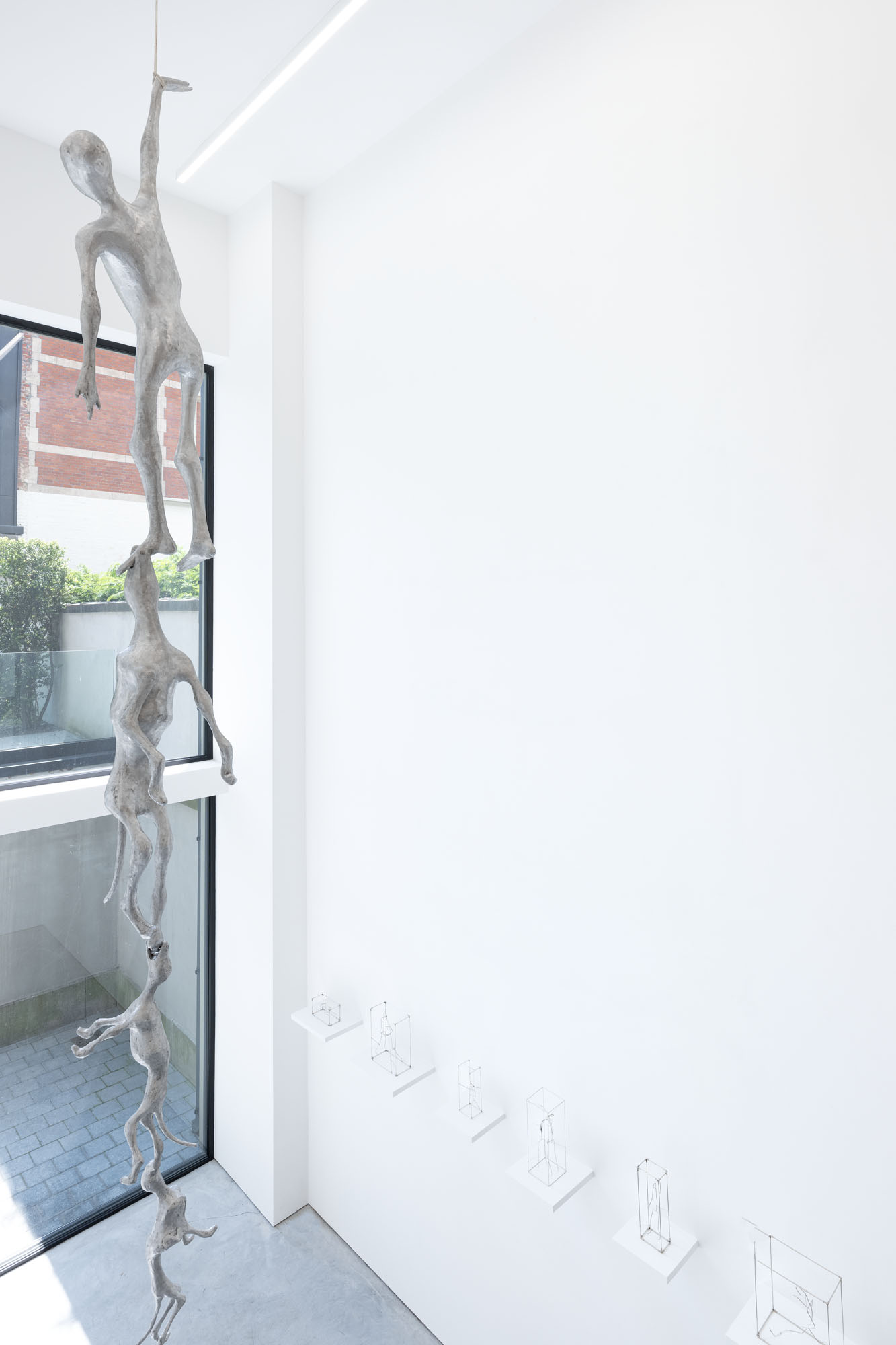 Exhibition view, Nosbaum Reding, Bruxelles, 2023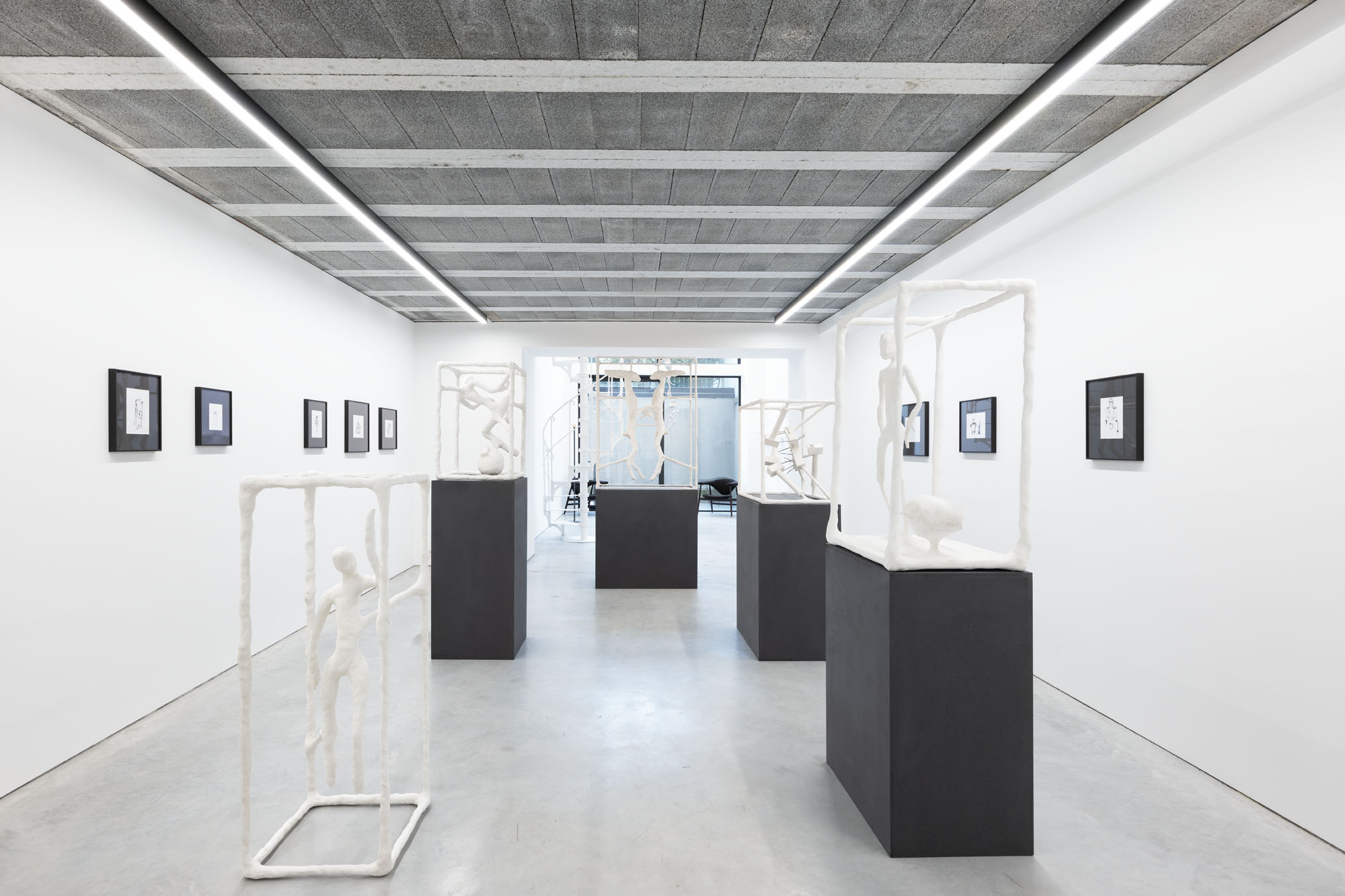 Exhibition view, Nosbaum Reding, Bruxelles, 2023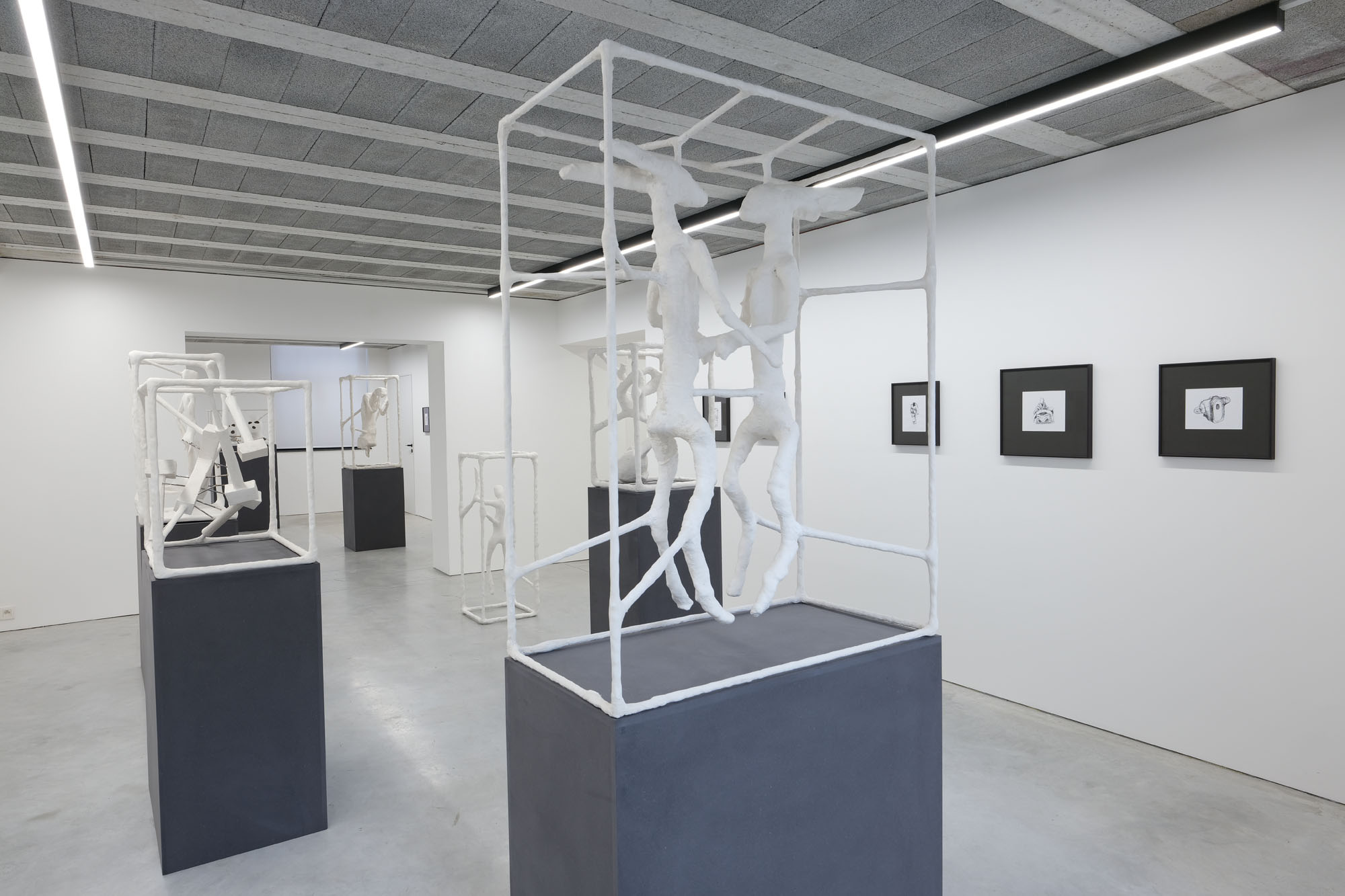 Exhibition view, Nosbaum Reding, Bruxelles, 2023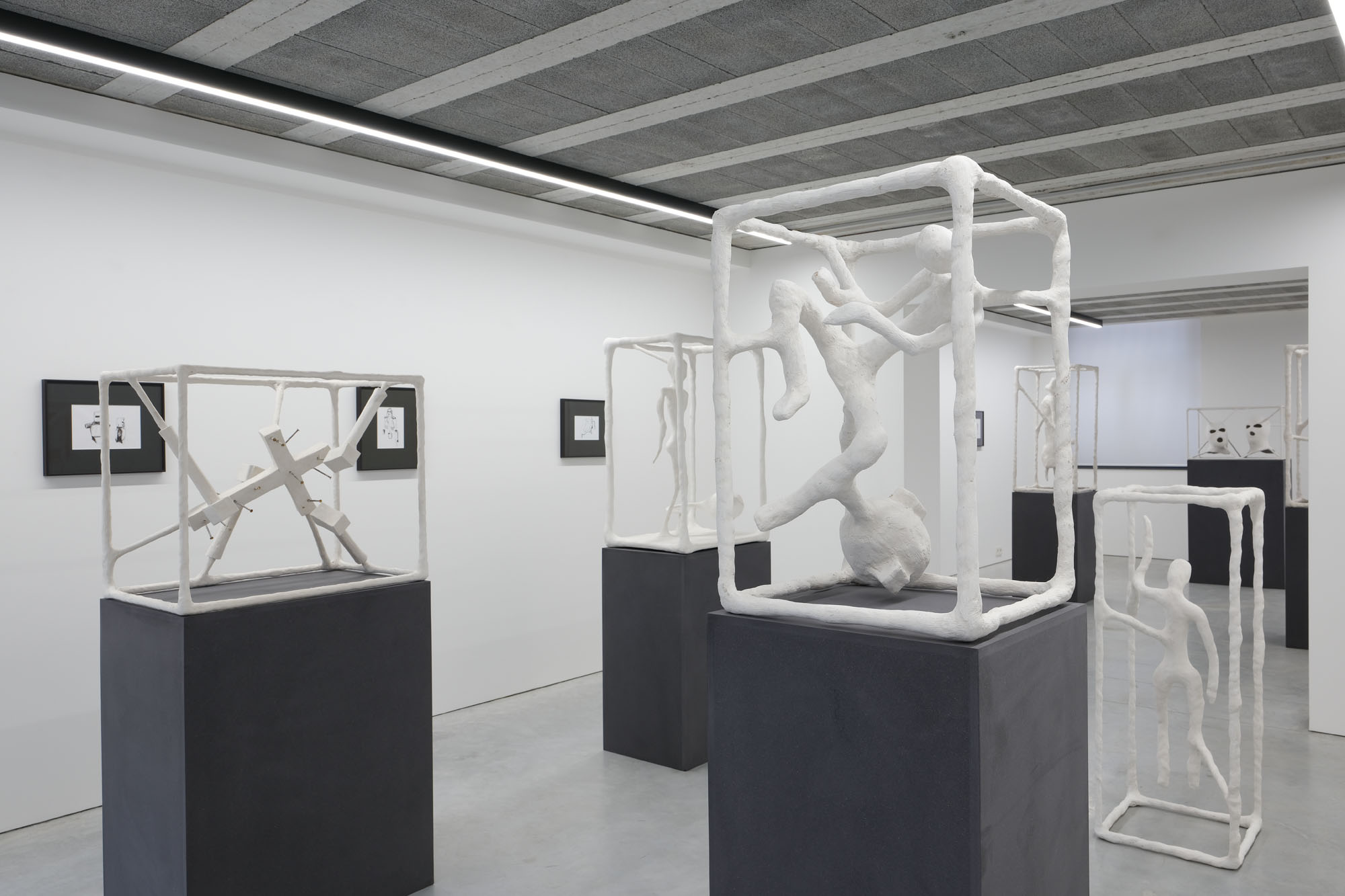 Exhibition view, Nosbaum Reding, Bruxelles, 2023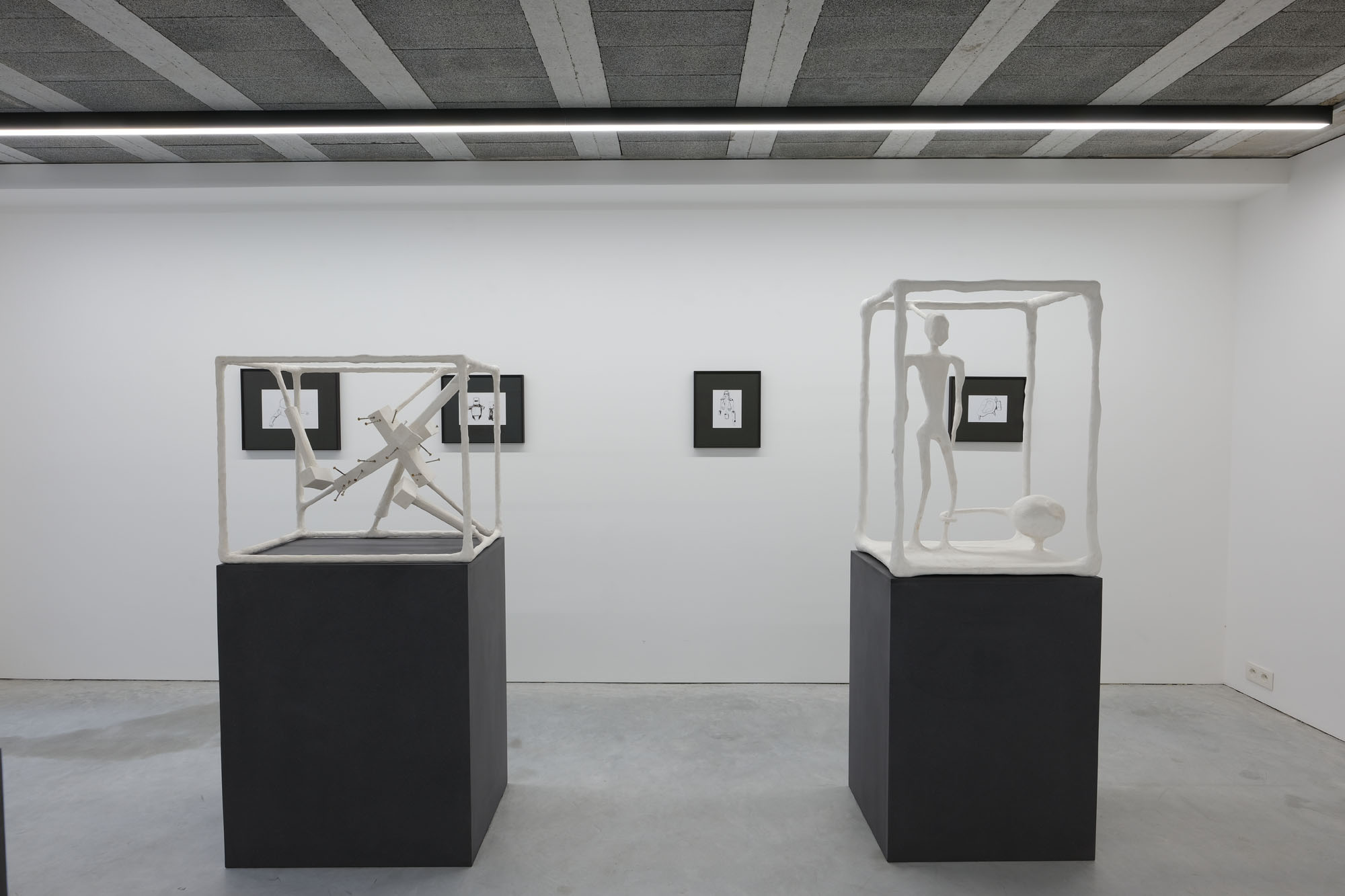 Exhibition view, Nosbaum Reding, Bruxelles, 2023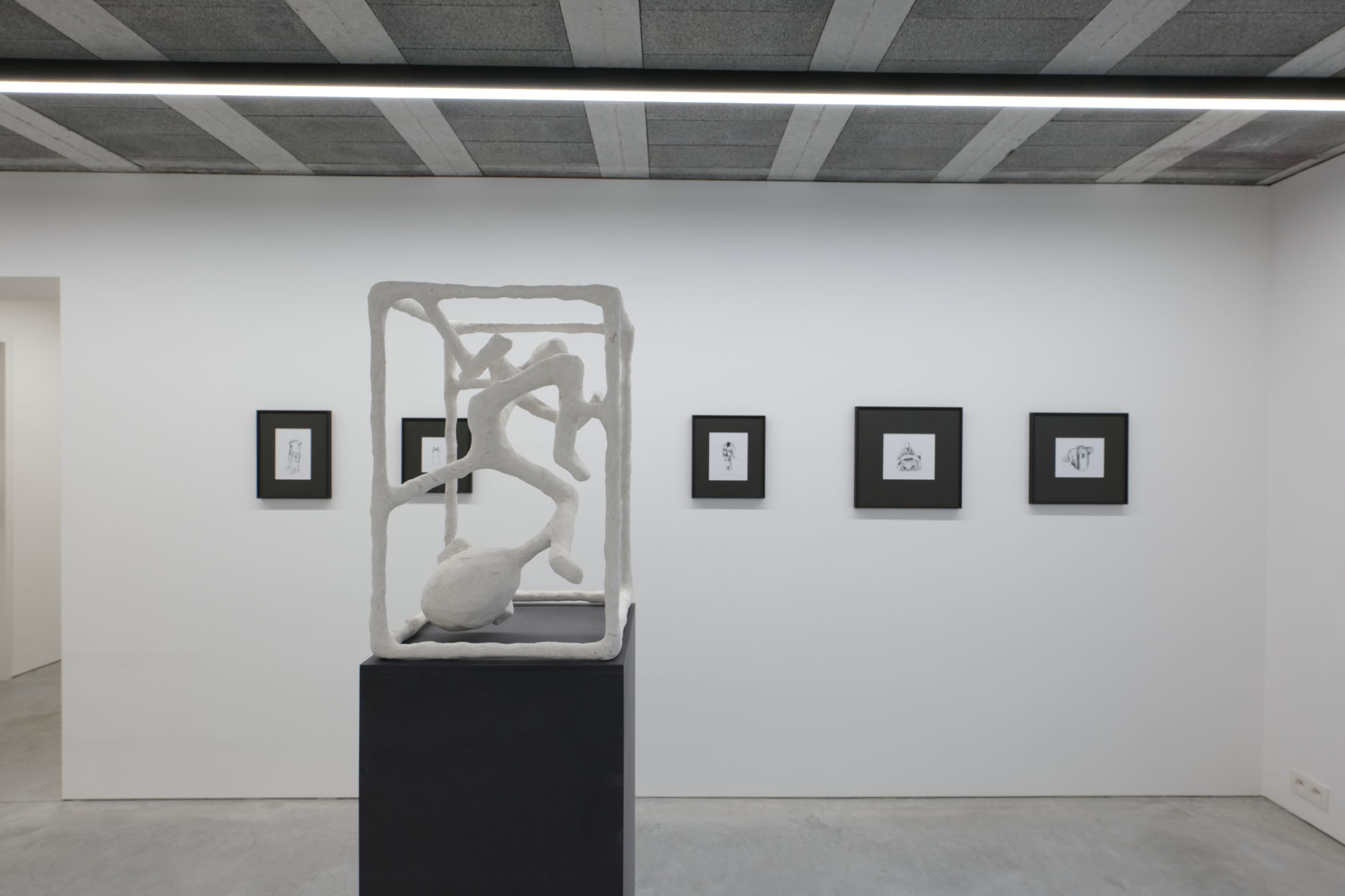 Exhibition view, Nosbaum Reding, Bruxelles, 2023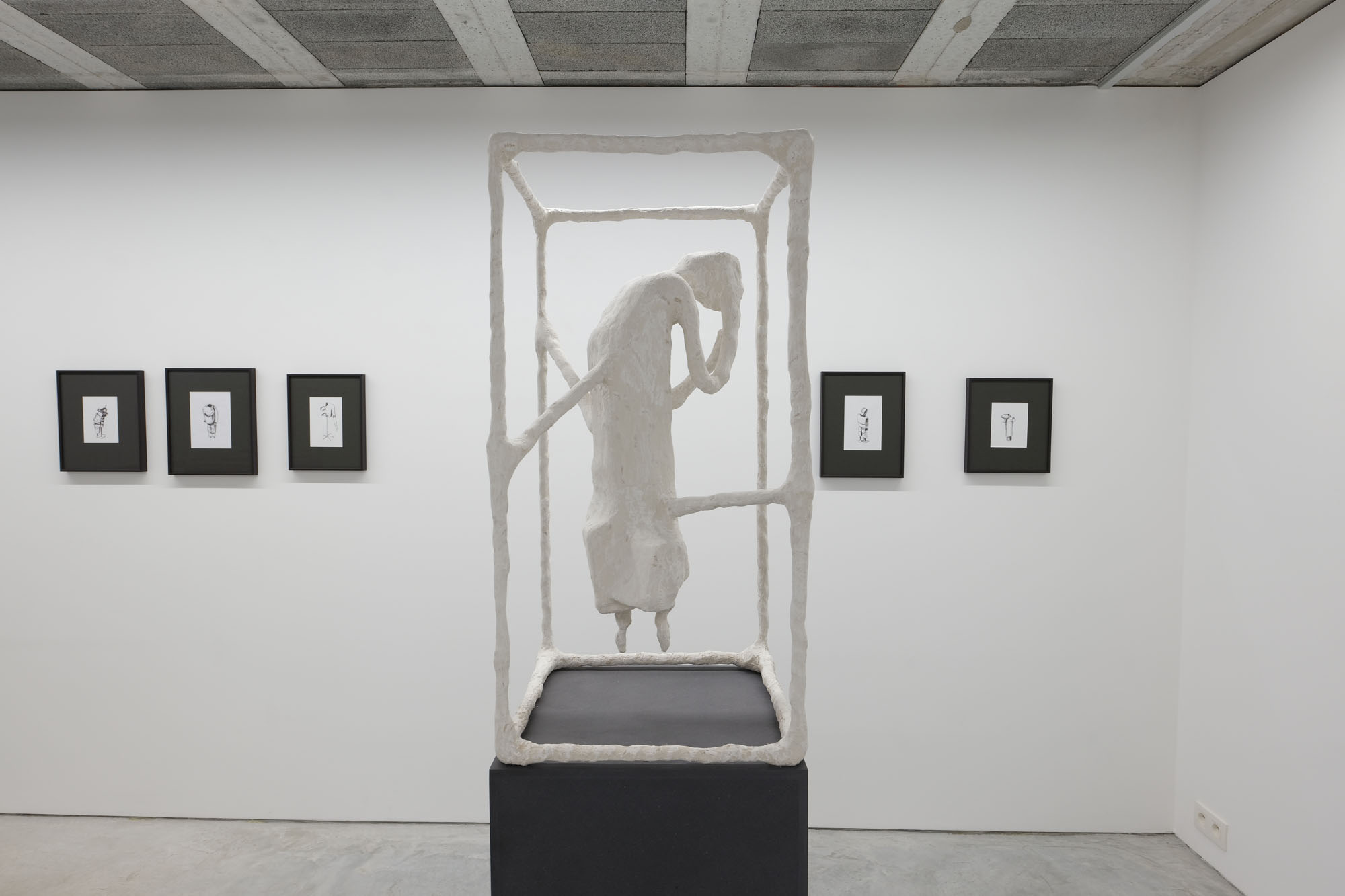 Exhibition view, Nosbaum Reding, Bruxelles, 2023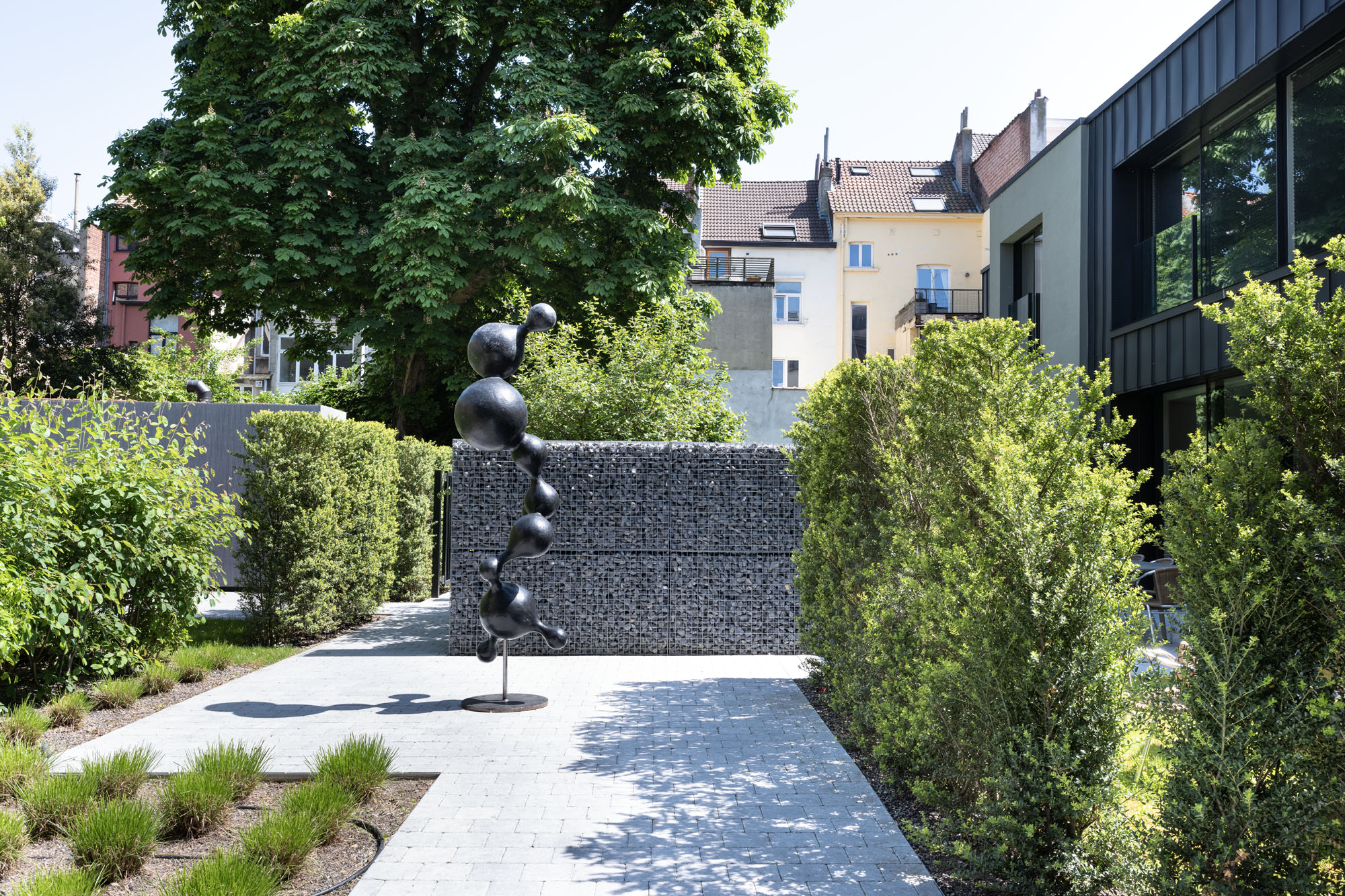 Exhibition view, Nosbaum Reding, Bruxelles, 2023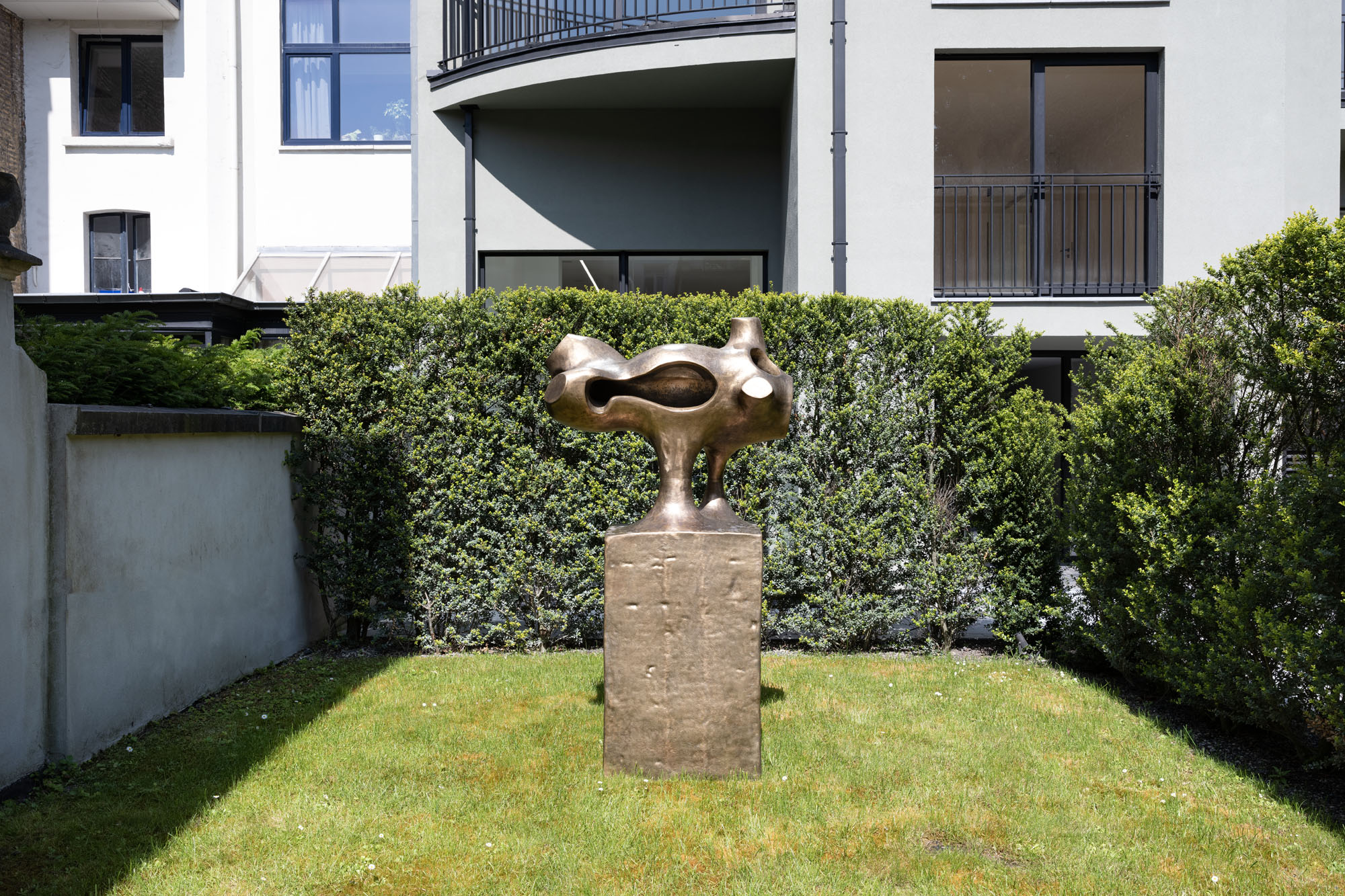 Exhibition view, Nosbaum Reding, Bruxelles, 2023
Exhibited Works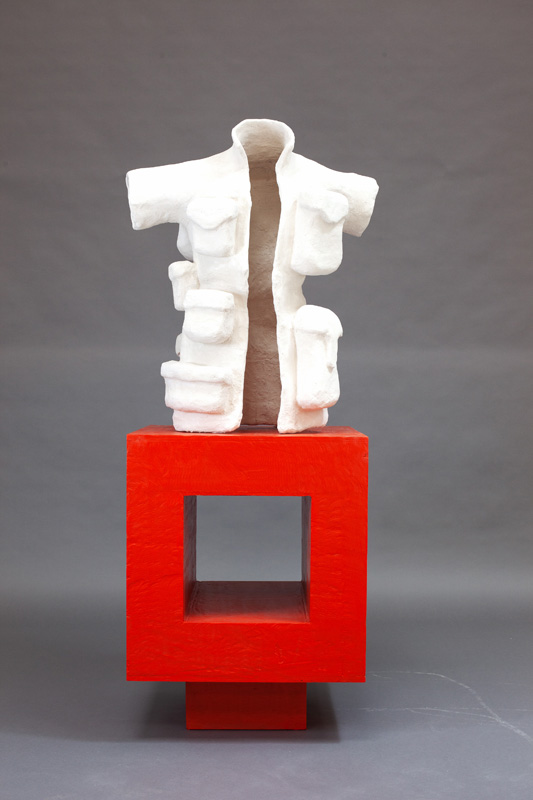 Atelier Van Lieshout
Battledress
, 2023
Bronze
37.01 x 32.28 x 22.83 in ( 94 x 82 x 58 cm )
Edition of 8 ex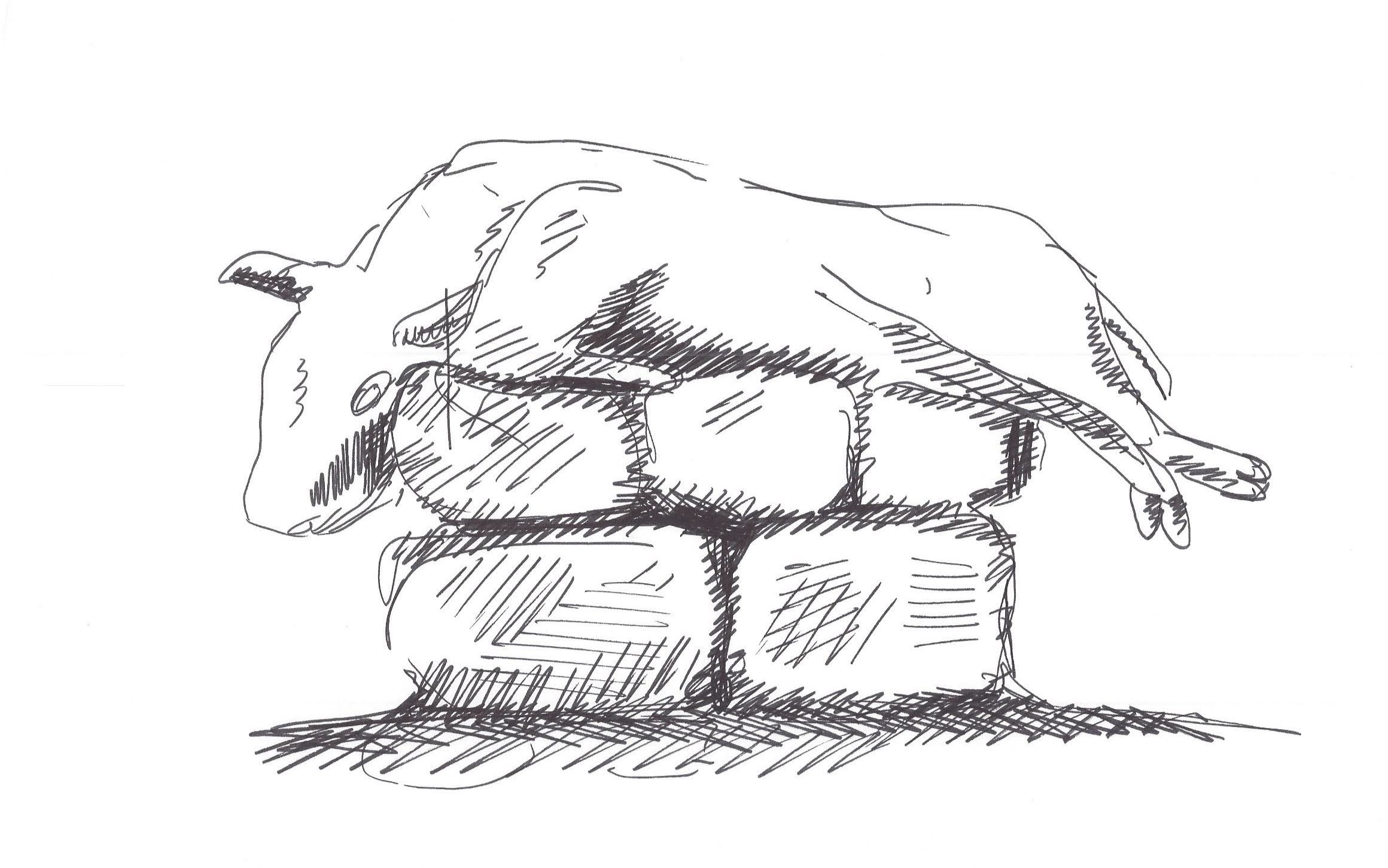 Atelier Van Lieshout
Ox
, 2020
Ink on paper
7.87 x 11.42 in ( 20 x 29 cm )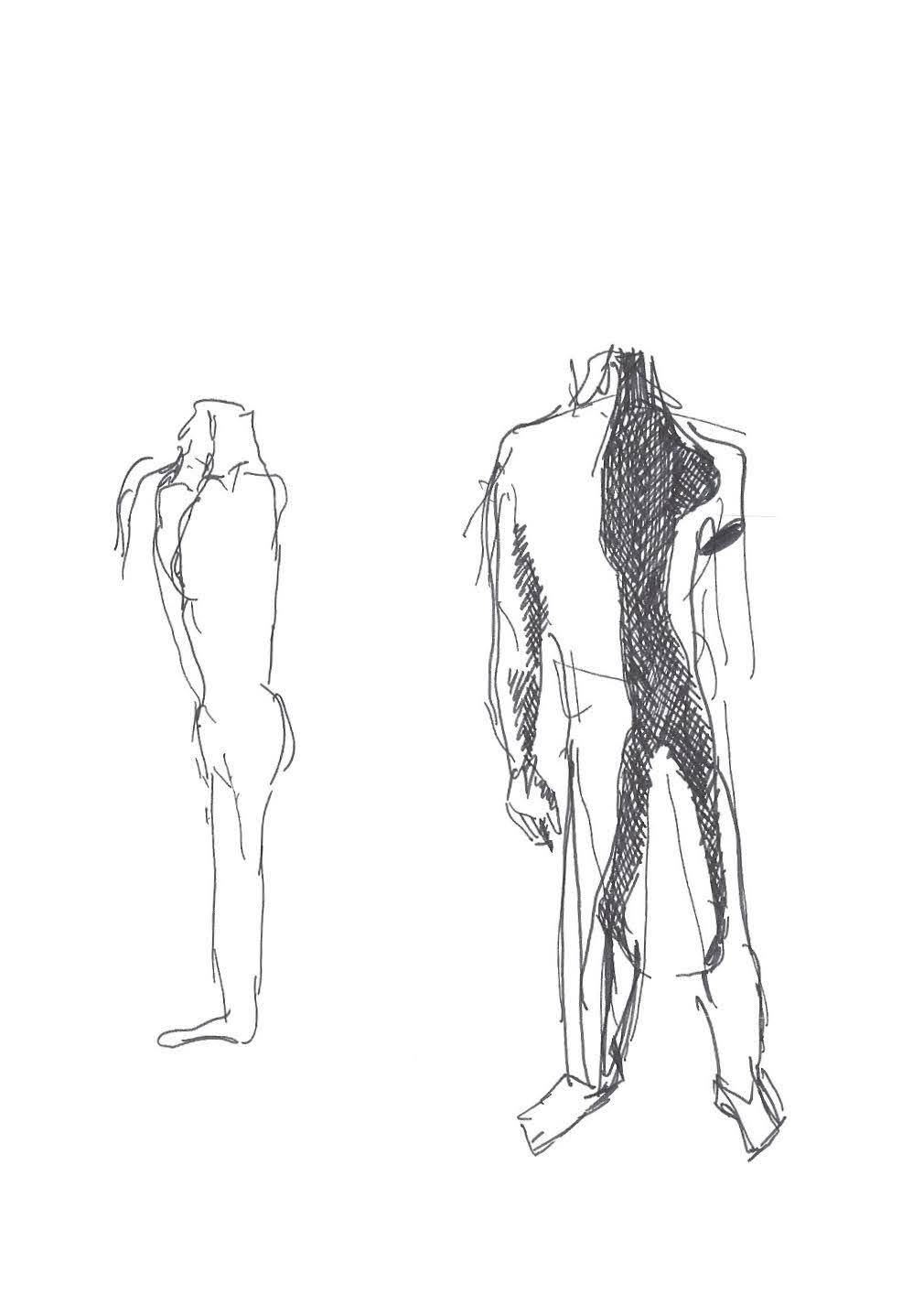 Atelier Van Lieshout
Yes
, 2021
Ink on paper
6.69 x 5.12 in ( 17,5 x 13 cm )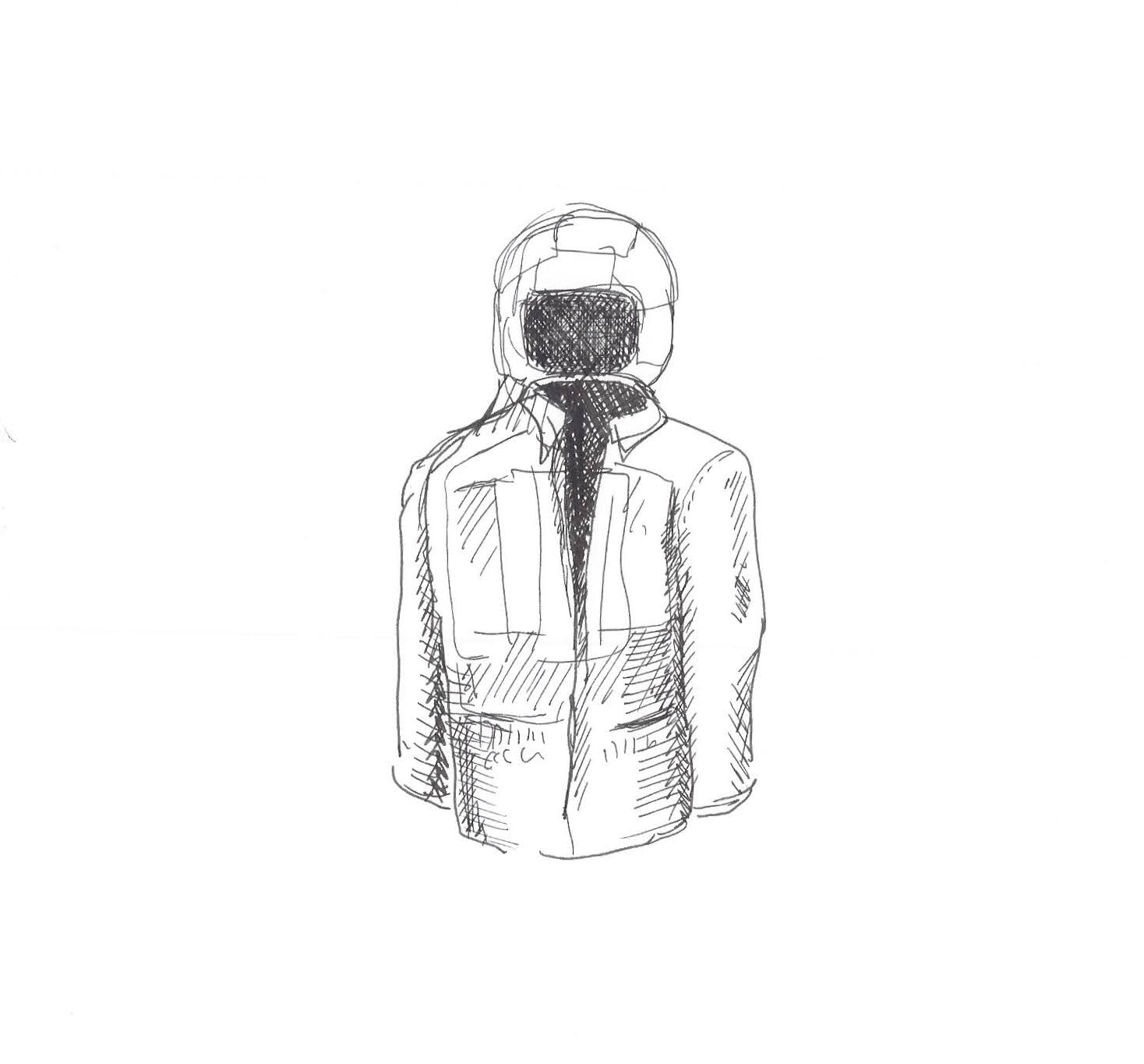 Atelier Van Lieshout
Improvised Armour Jacket
, 2020
Ink on paper
6.69 x 6.69 in ( 17 x 17 cm )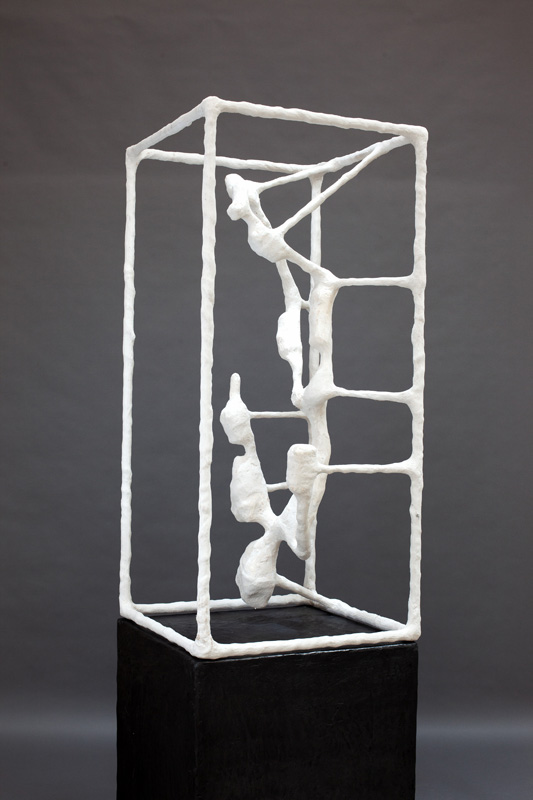 Atelier Van Lieshout
Diving Warrior
, 2023
Bronze
67.72 x 31.5 x 31.5 in ( 172 x 80 x 80 cm )
Edition of 8 ex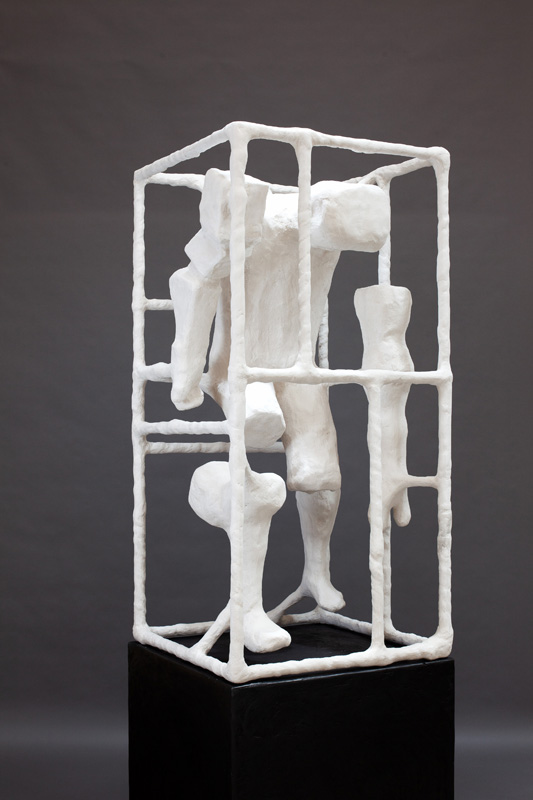 Atelier Van Lieshout
The Mondrian
, 2023
Bronze
68.11 x 33.07 x 33.07 in ( 173 x 84 x 84 cm )
Edition of 8 ex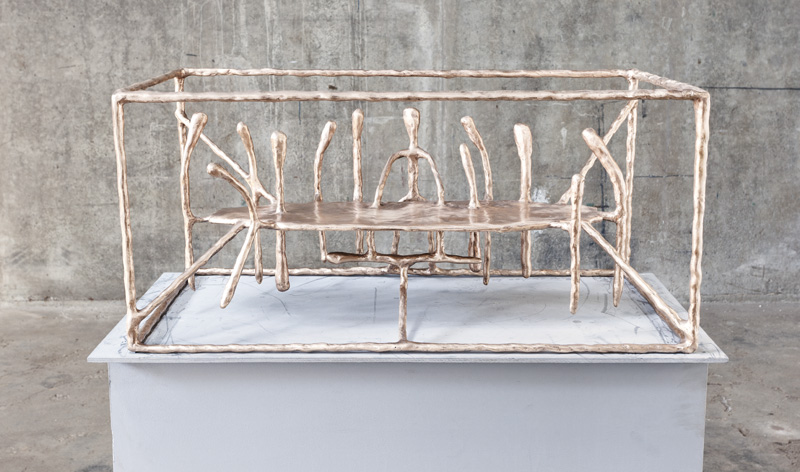 Atelier Van Lieshout
Last Supper
, 2020
Bronze
18.5 x 39.37 x 20.08 in ( 47 x 100 x 51 cm )
Edition of 8 ex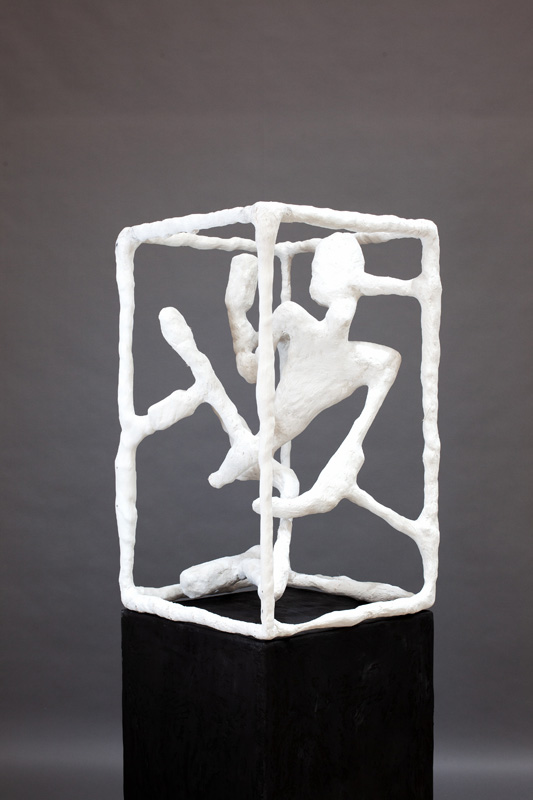 Atelier Van Lieshout
Crushed Hero
, 2023
Bronze
42.52 x 26.77 x 25.98 in ( 108 x 68 x 66 cm )
Edition of 8 ex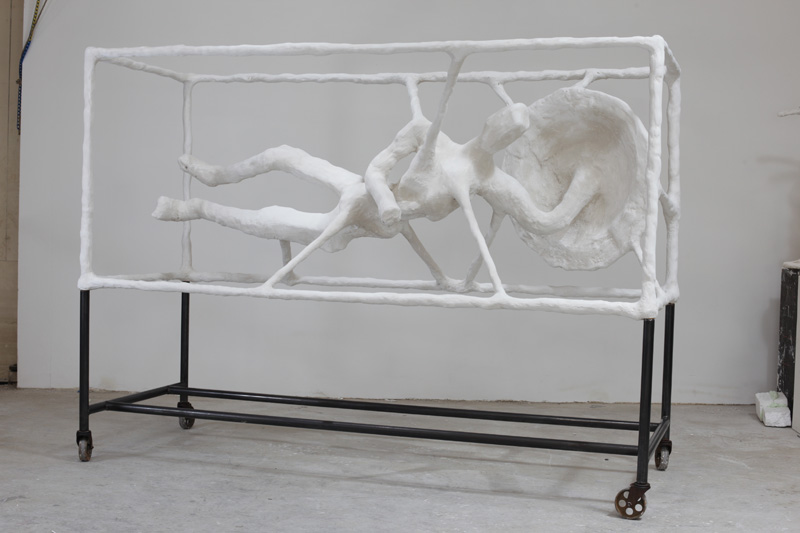 Atelier Van Lieshout
Dying Warrior
, 2023
Bronze
74.02 x 101.57 x 39.37 in ( 188 x 258 x 100 cm )
Edition of 8 ex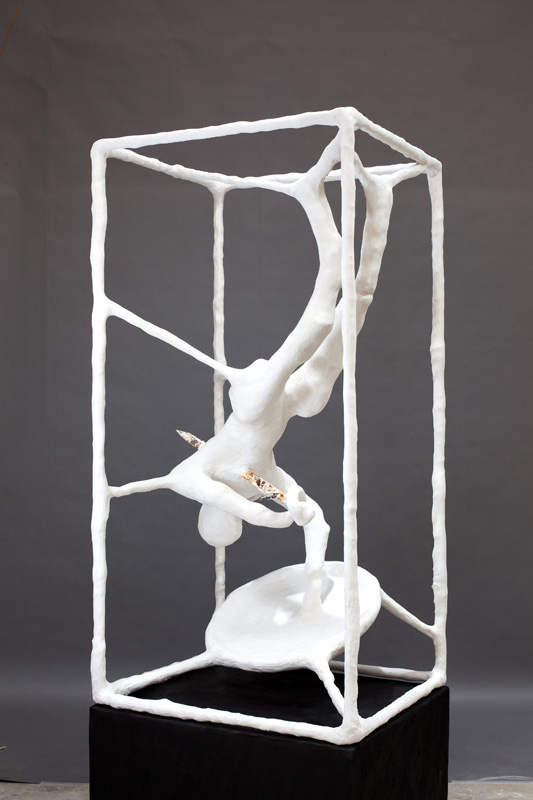 Atelier Van Lieshout
Fallen on Own Sword
, 2023
Bronze
79.92 x 40.55 x 25.98 in ( 203 x 103 x 93 cm )
Edition of 8 ex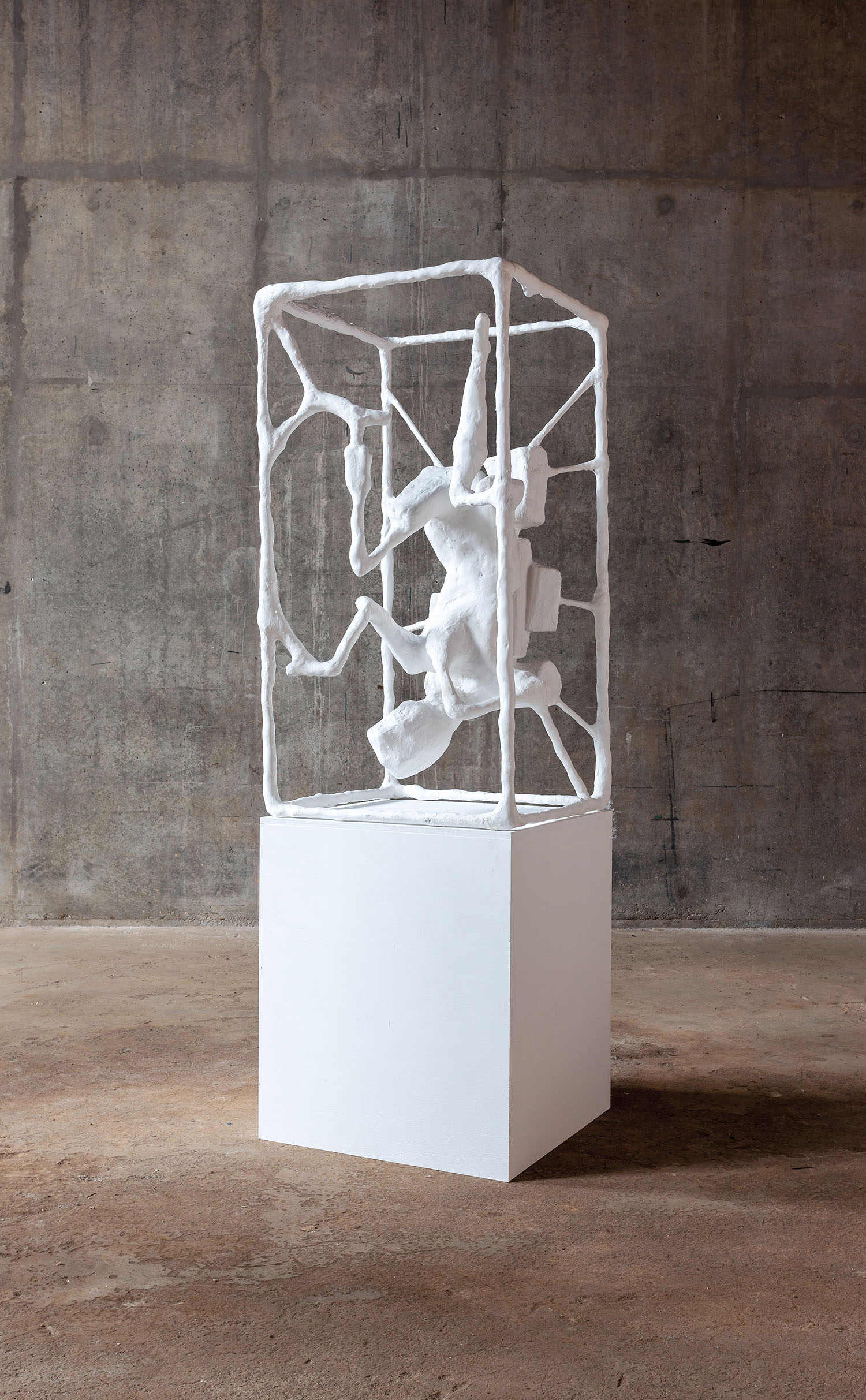 Atelier Van Lieshout
Backpack
, 2023
Bronze
57.09 x 29.53 x 29.53 in ( 145 x 75 x 75 cm )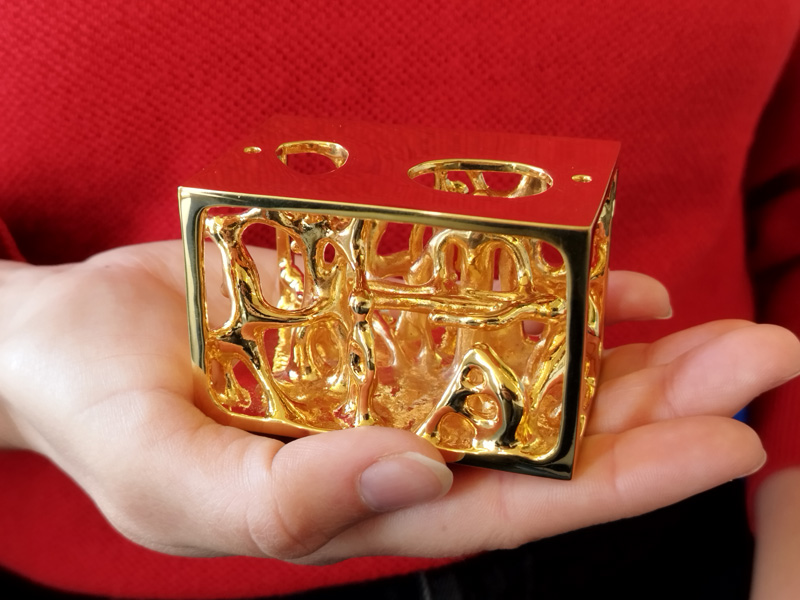 Atelier Van Lieshout
The Burghers XS
, 2023
Bronze and gold plated
1.57 x 2.76 x 1.57 in ( 4,5 x 7 x 4,4 cm )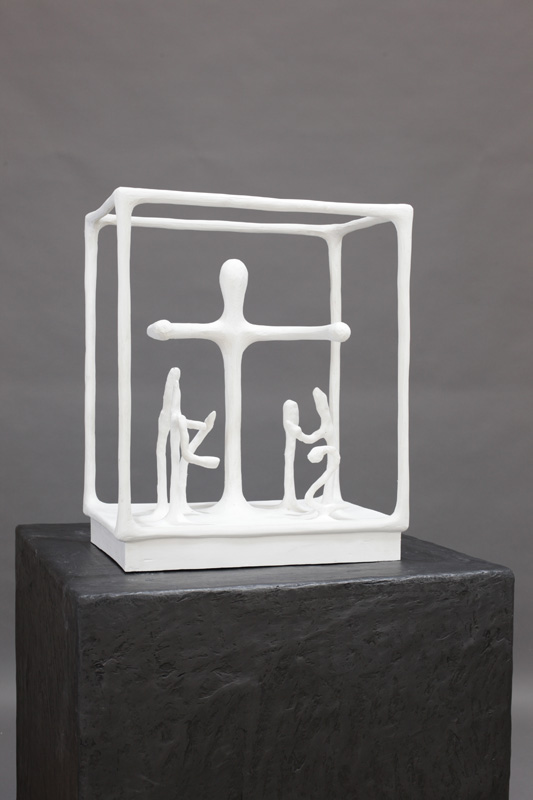 Atelier Van Lieshout
Maria's Cloak
, 2023
Bronze
27.56 x 20.47 x 13.78 in ( 70 x 52 x 35 cm )
Edition of 8 ex

Atelier Van Lieshout
Musicians
, 2014
Aluminium
185.04 x 23.62 x 15.75 in ( 470 x 60 x 40 cm )
Edition of 3 ex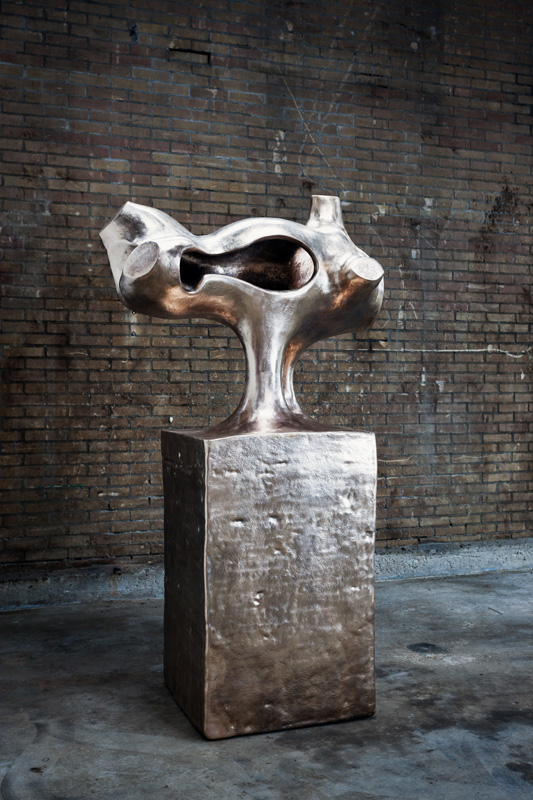 Atelier Van Lieshout
Shrine
, 2016
Bronze
75.59 x 41.34 x 24.41 in ( 192 x 105 x 62 cm )
Edition of 3 ex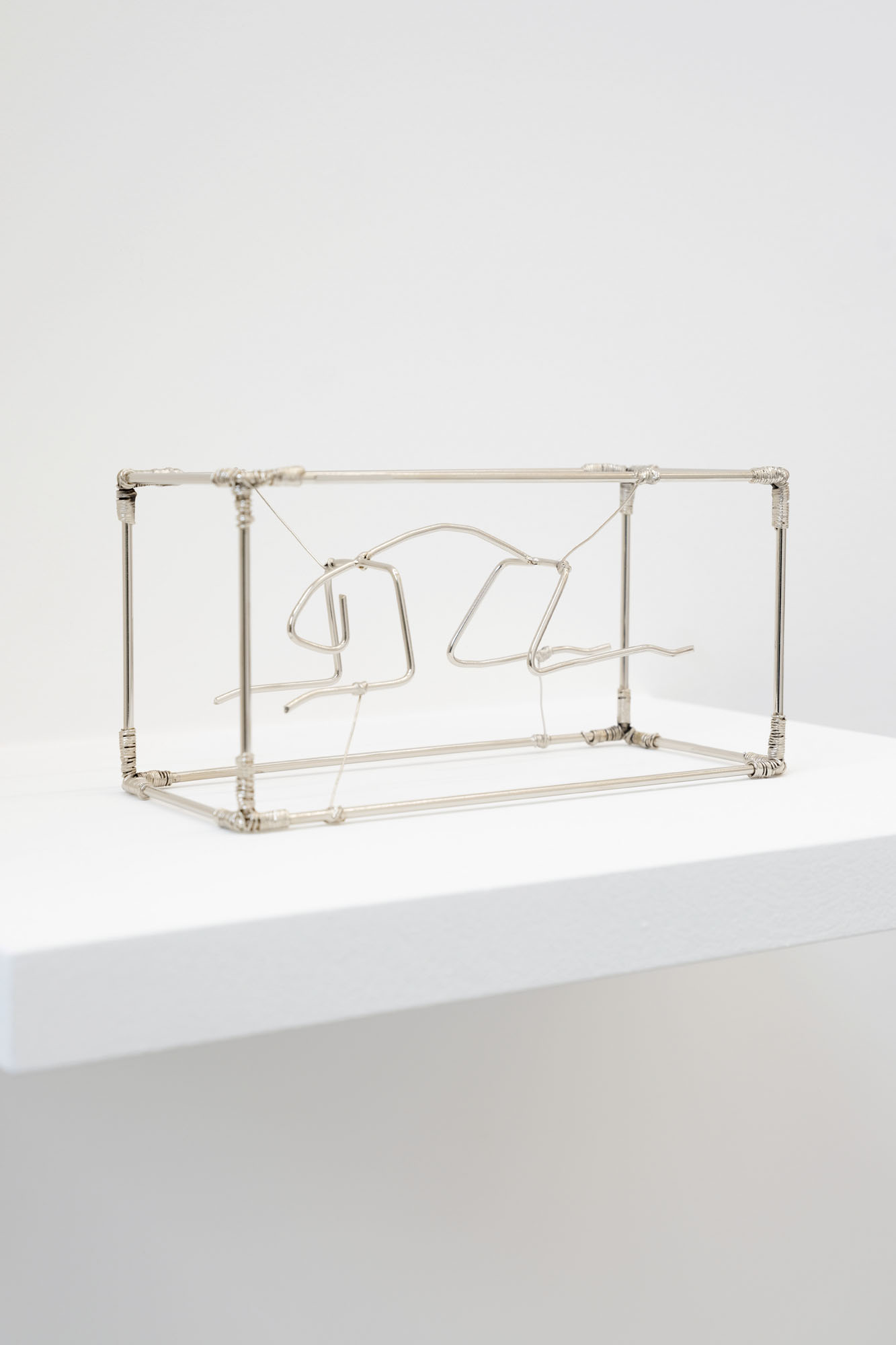 Atelier Van Lieshout
Crawling
, 2023
Steel
3.54 x 7.48 x 3.54 in ( 9 x 19 x 9 cm )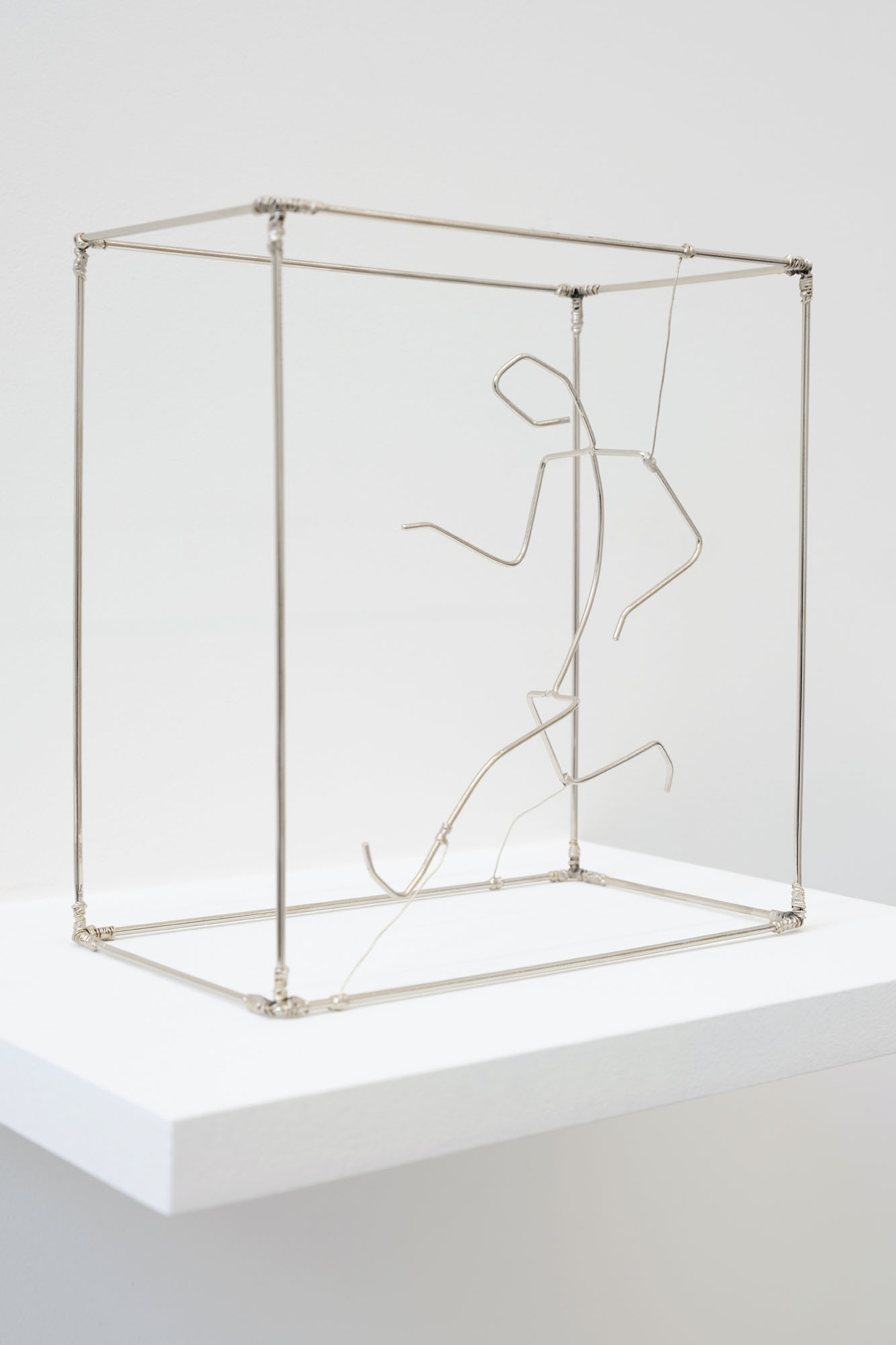 Atelier Van Lieshout
Coward
, 2023
Steel
10.24 x 9.84 x 5.51 in ( 26 x 25 x 14 cm )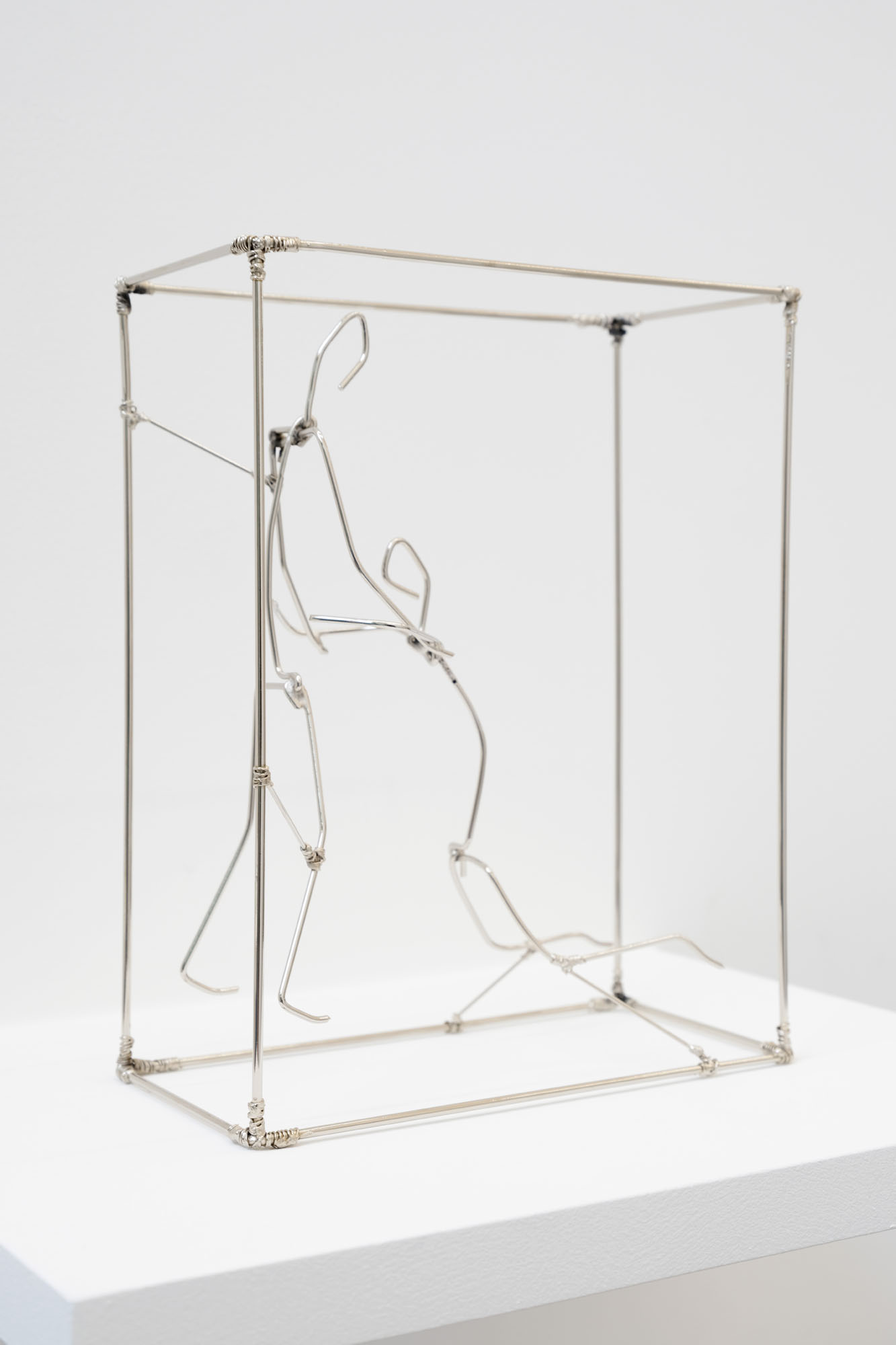 Atelier Van Lieshout
Soldier and Priest
, 2023
Steel
11.02 x 8.66 x 4.33 in ( 28 x 22 x 11 cm )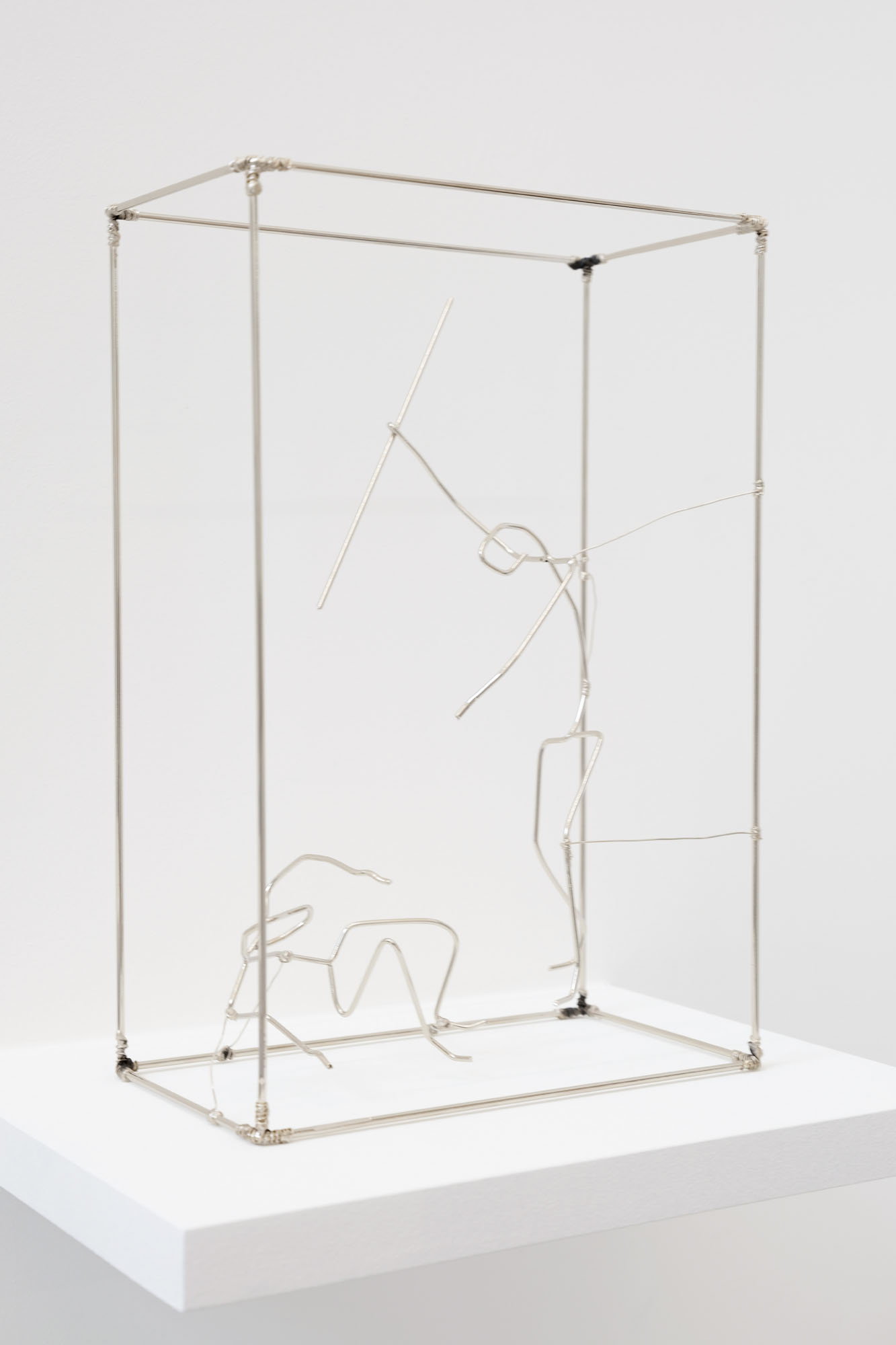 Atelier Van Lieshout
Vengance
, 2023
Steel
13.78 x 9.45 x 4.72 in ( 35 x 24 x 12 cm )
Atelier Van Lieshout
Fallen Warrior
, 2023
Steel
8.66 x 3.54 x 3.15 in ( 22 x 9 x 8 cm )
Atelier Van Lieshout
Comrades
, 2023
Steel
12.2 x 4.72 x 3.15 in ( 31 x 12 x 12 cm )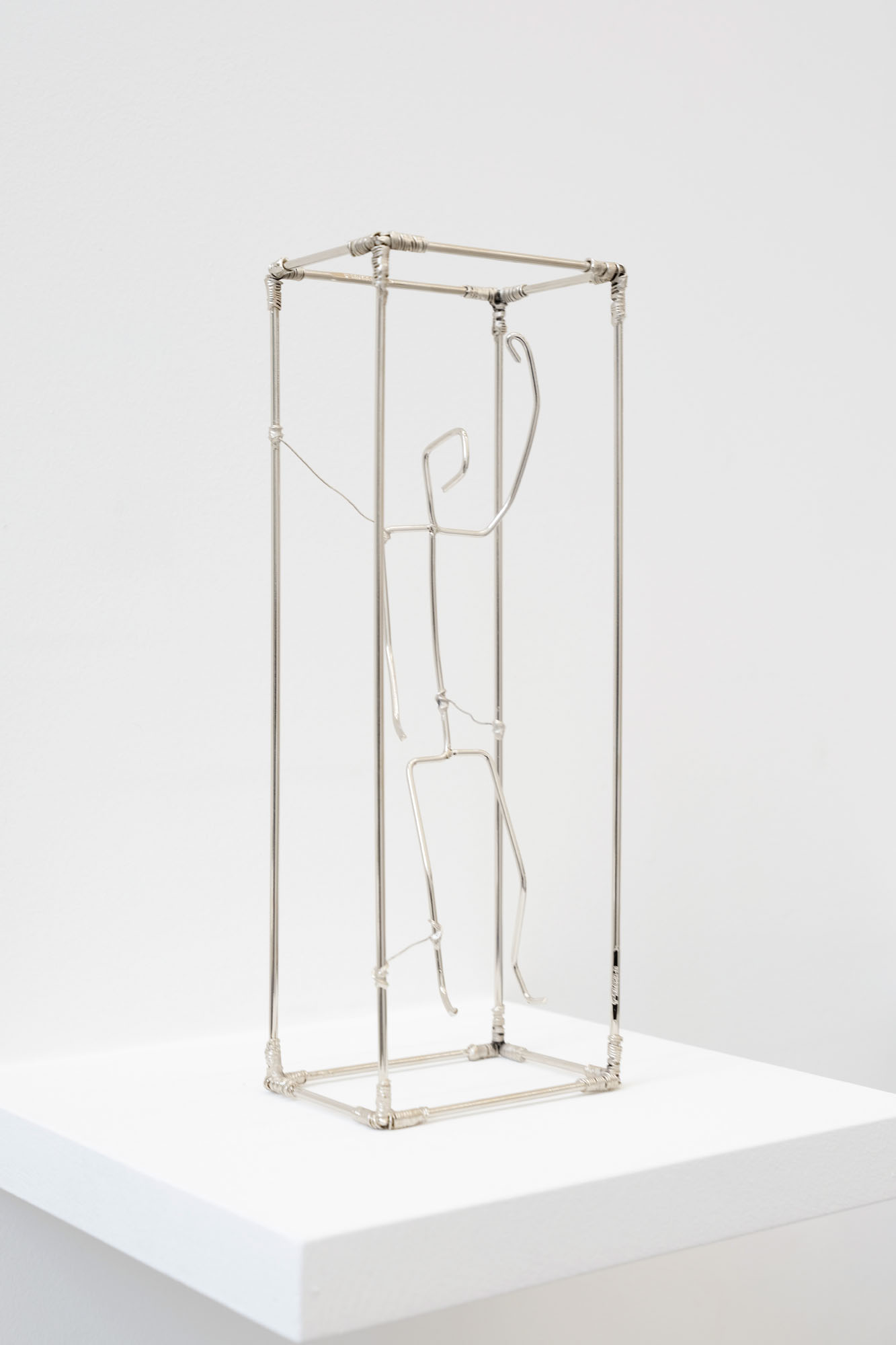 Atelier Van Lieshout
Those who are about to die, salute you
, 2023
Steel
11.02 x 3.94 x 2.76 in ( 28 x 10 x 7 cm )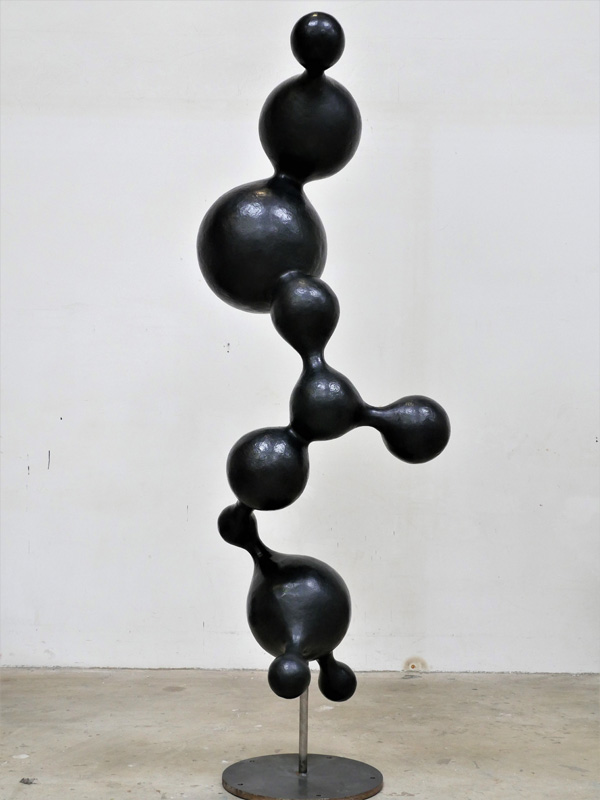 Atelier Van Lieshout
Ghost
, 2017
Bronze
110.24 x 29.53 x 35.43 in ( 280 x 75 x 90 cm )
Edition of 3 ex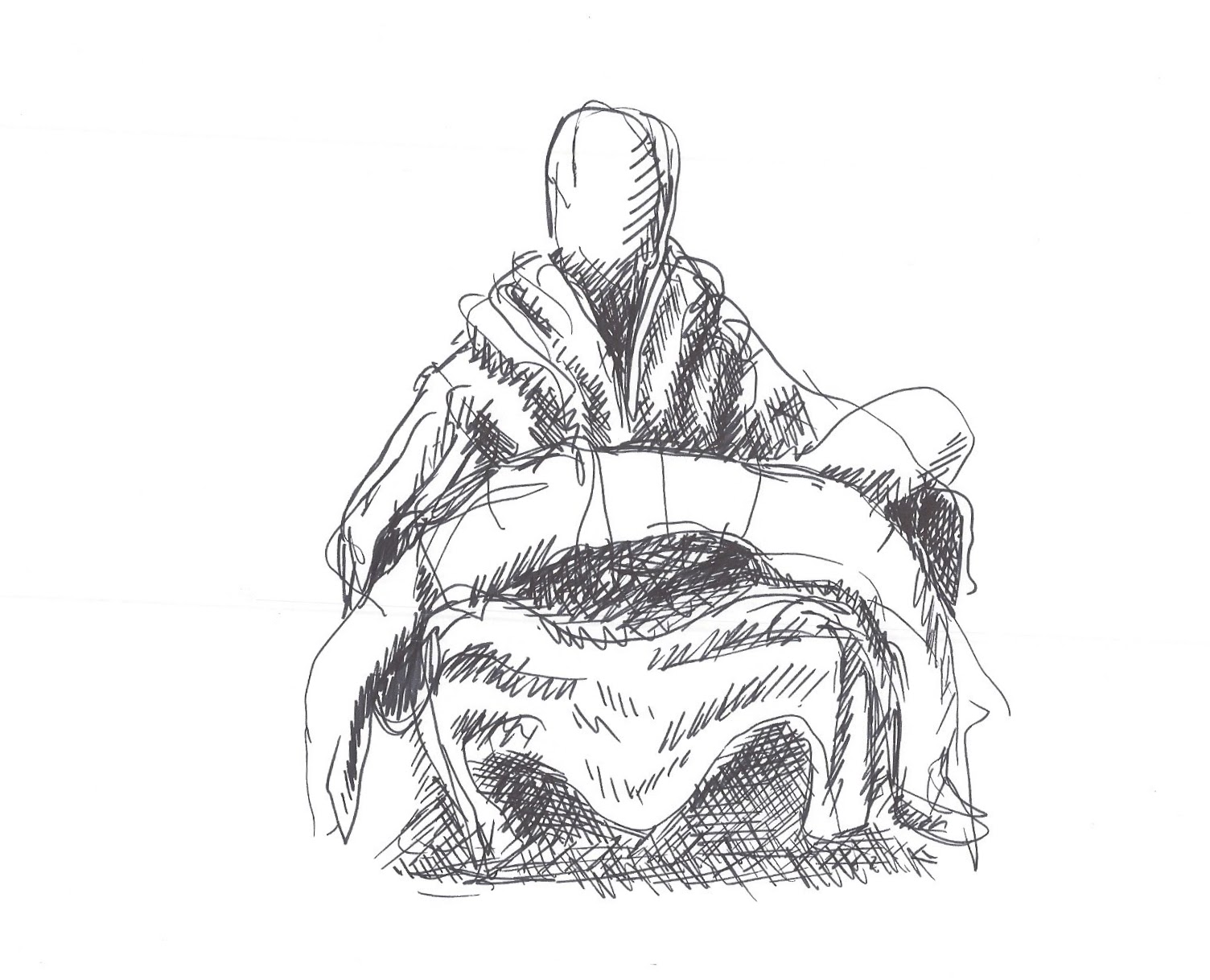 Atelier Van Lieshout
Pieta
, 2020
Ink on paper
7.09 x 8.27 in ( 18,5 x 21 cm )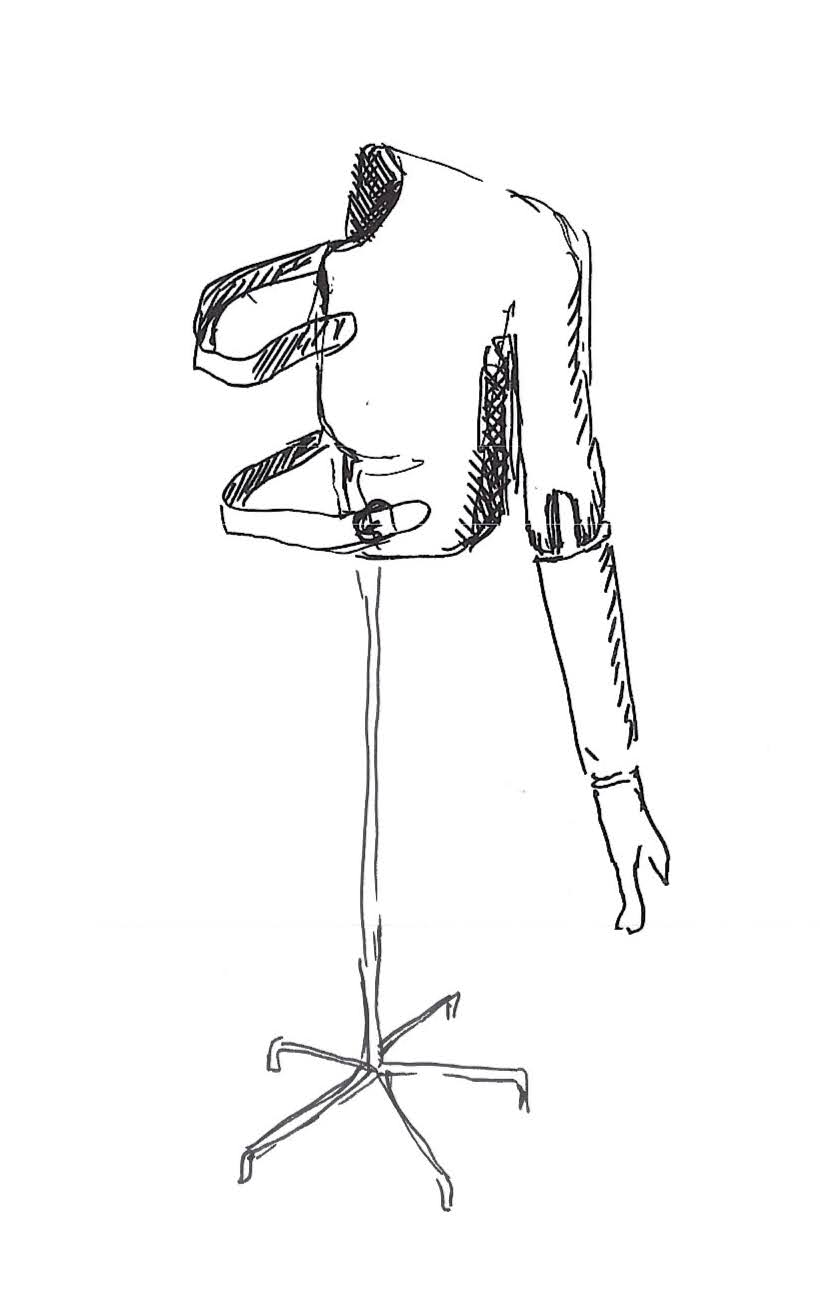 Atelier Van Lieshout
Breast Prosthetic
, 2021
Ink on paper
6.69 x 4.33 in ( 17 x 11 cm )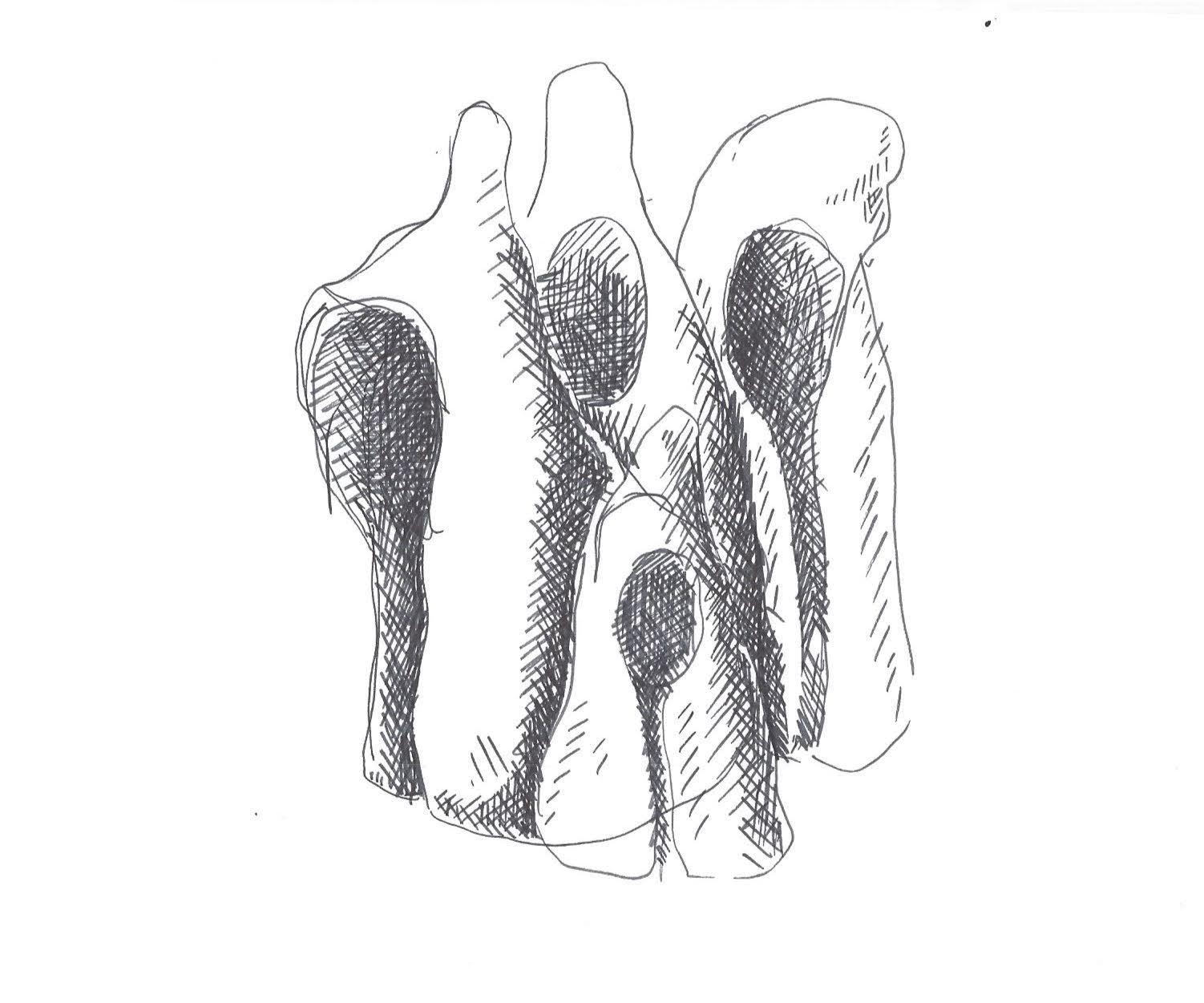 Atelier Van Lieshout
Family
, 2020
Ink on paper
5.51 x 6.3 in ( 14,5 x 16,5 cm )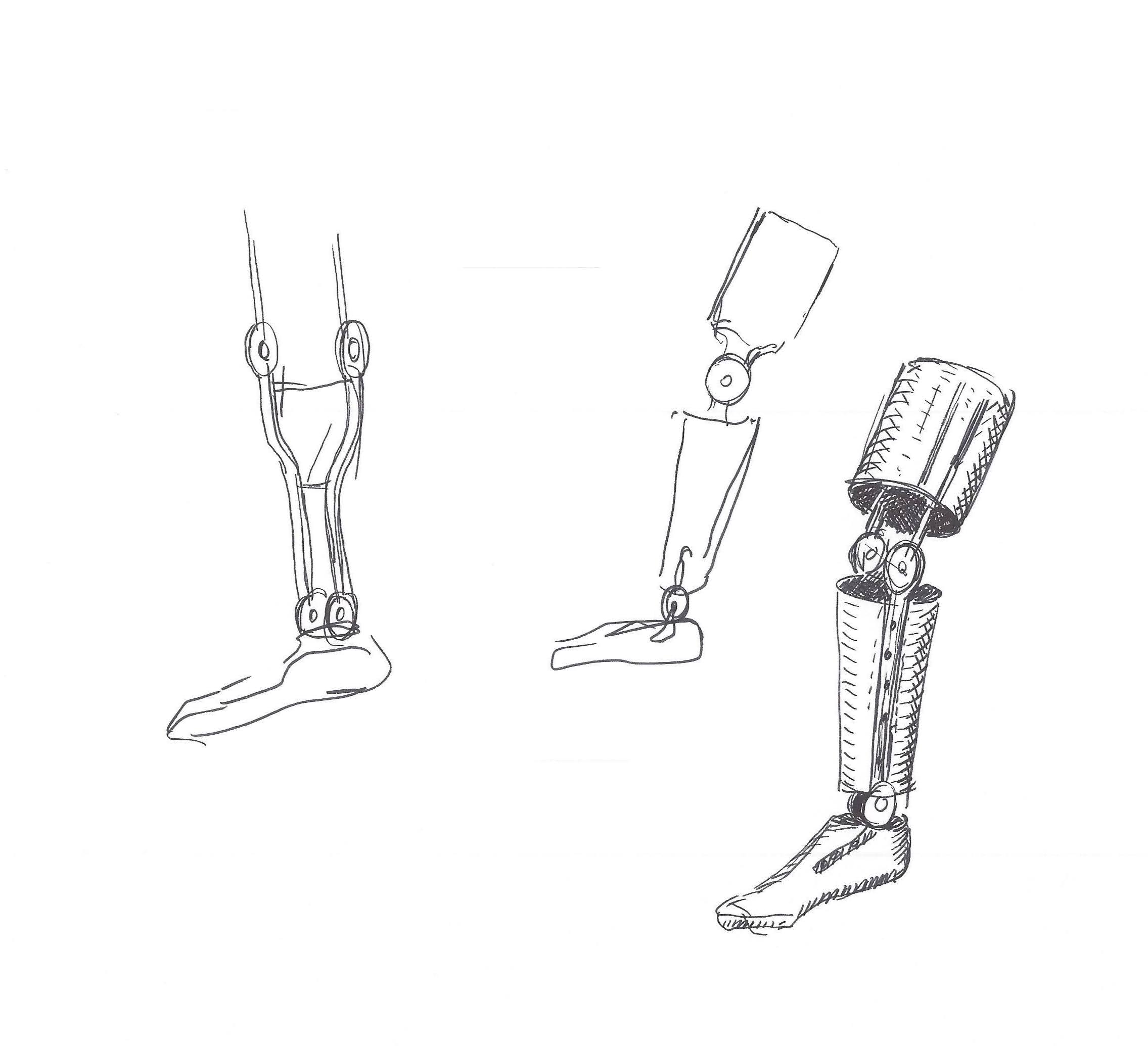 Atelier Van Lieshout
Prosthetics
, 2021
Ink on paper
6.3 x 7.87 in ( 16 x 20 cm )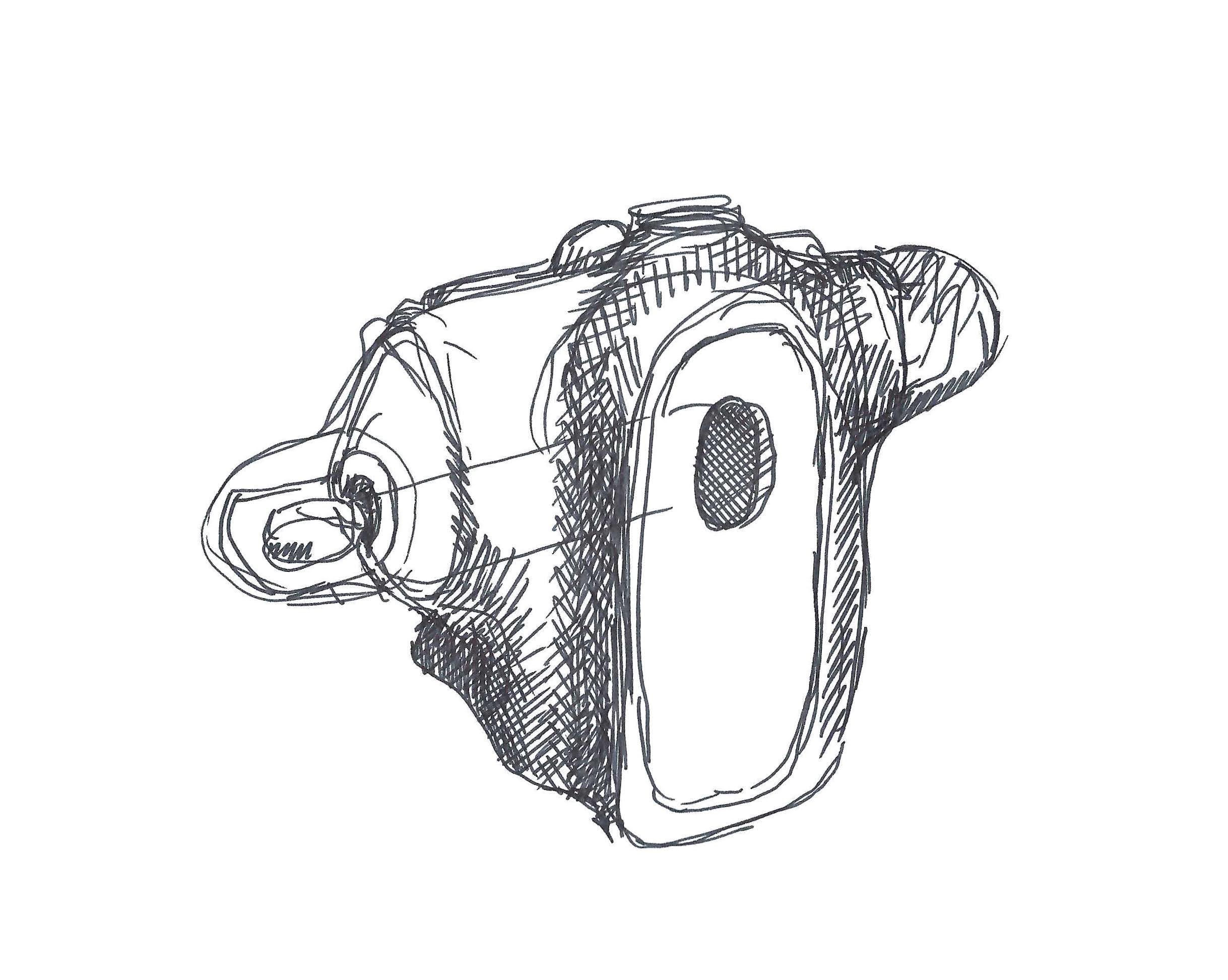 Atelier Van Lieshout
Nursing Station
, 2022
Ink on paper
6.3 x 7.87 in ( 16 x 20 cm )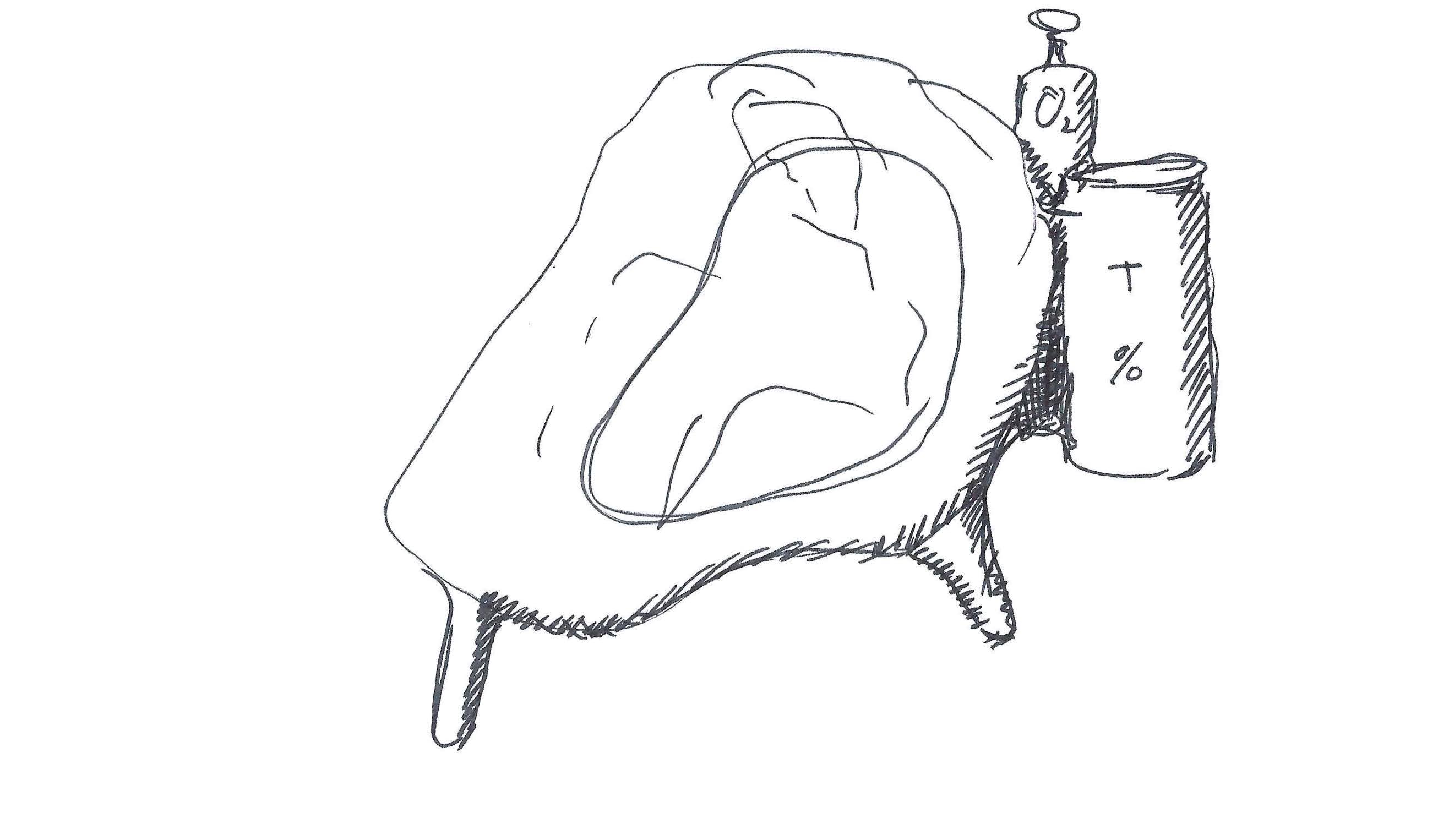 Atelier Van Lieshout
Dream Dog Skull
, 2022
Ink on paper
5.12 x 7.48 in ( 13,5 x 19,5 cm )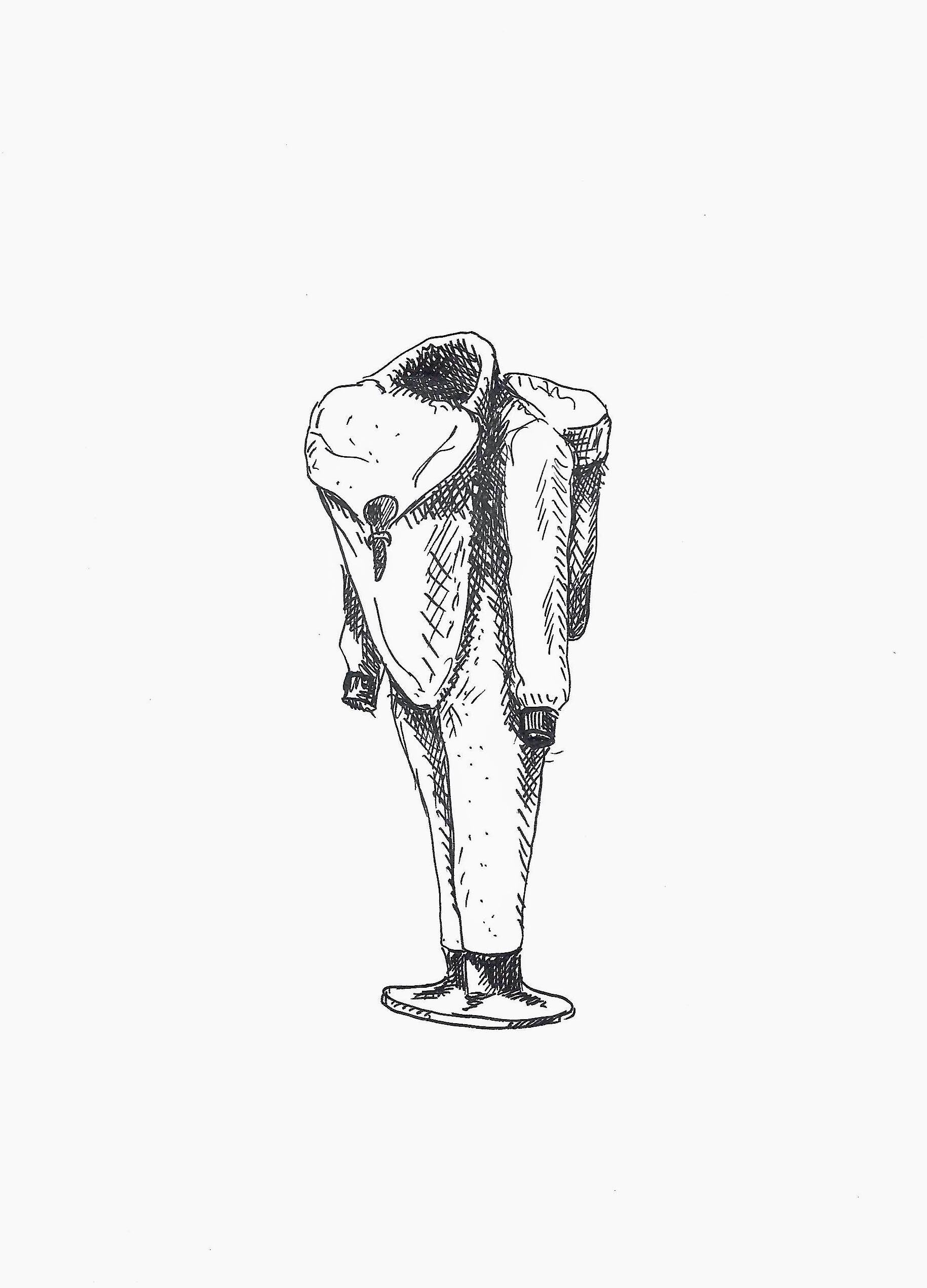 Atelier Van Lieshout
Big Bag Battledress
, 2020
Ink on paper
7.48 x 5.51 in ( 19,5 x 14,5 cm )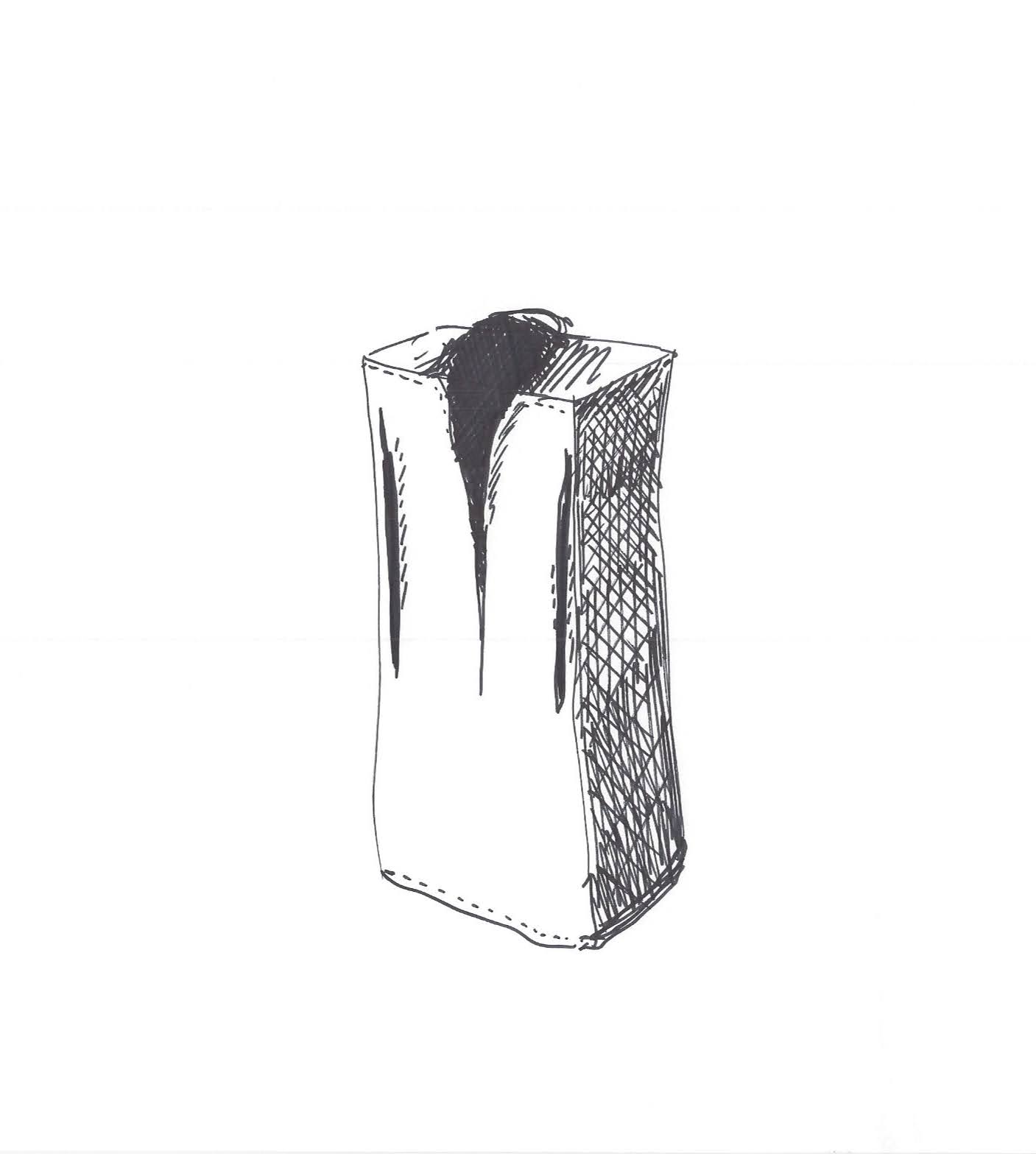 Atelier Van Lieshout
Ceremonial Dress
, 2020
Ink on paper
7.09 x 6.3 in ( 18 x 16 cm )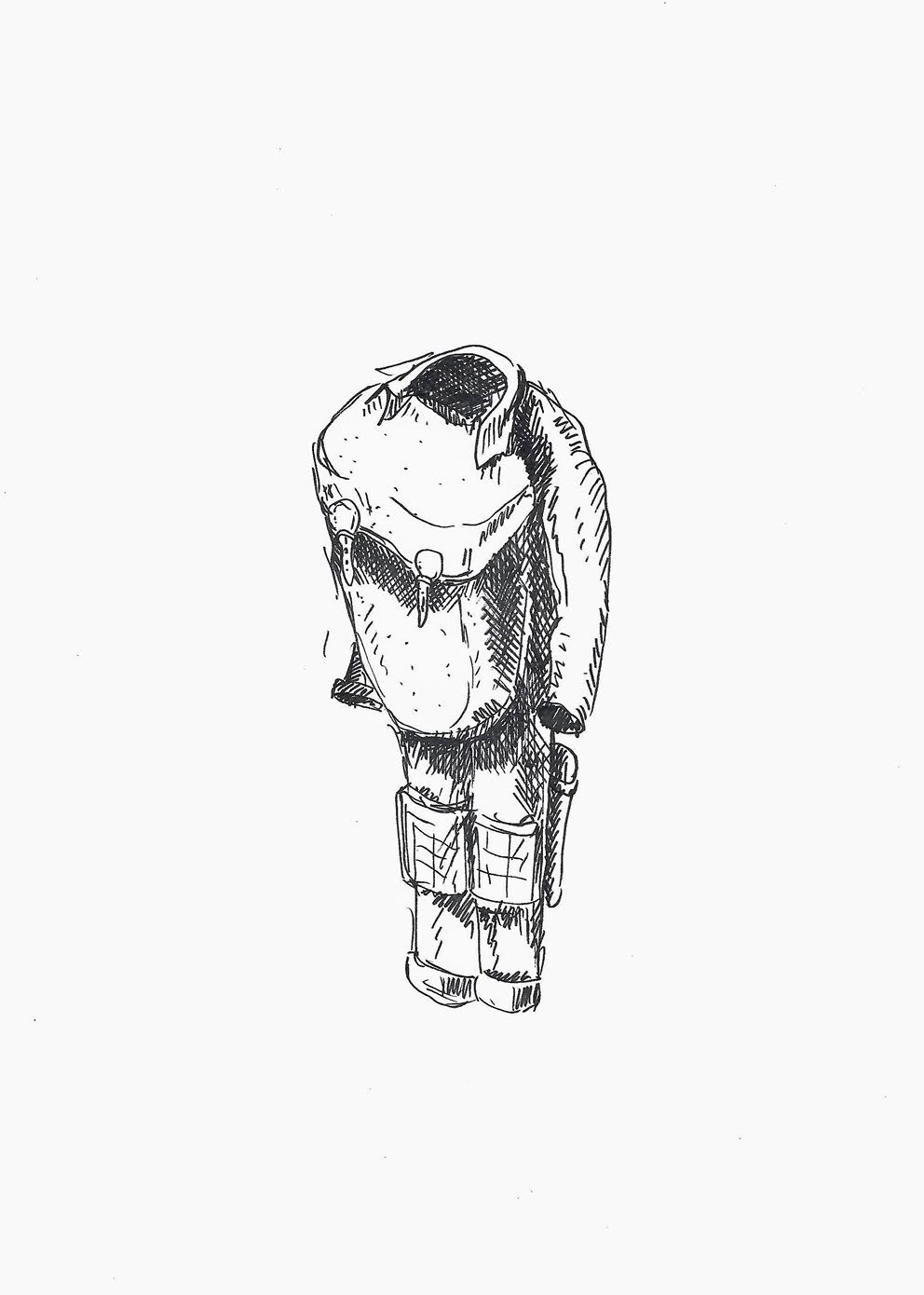 Atelier Van Lieshout
Big Bad Battledress
, 2020
Ink on paper
7.48 x 5.51 in ( 19,5 x 14,5 cm )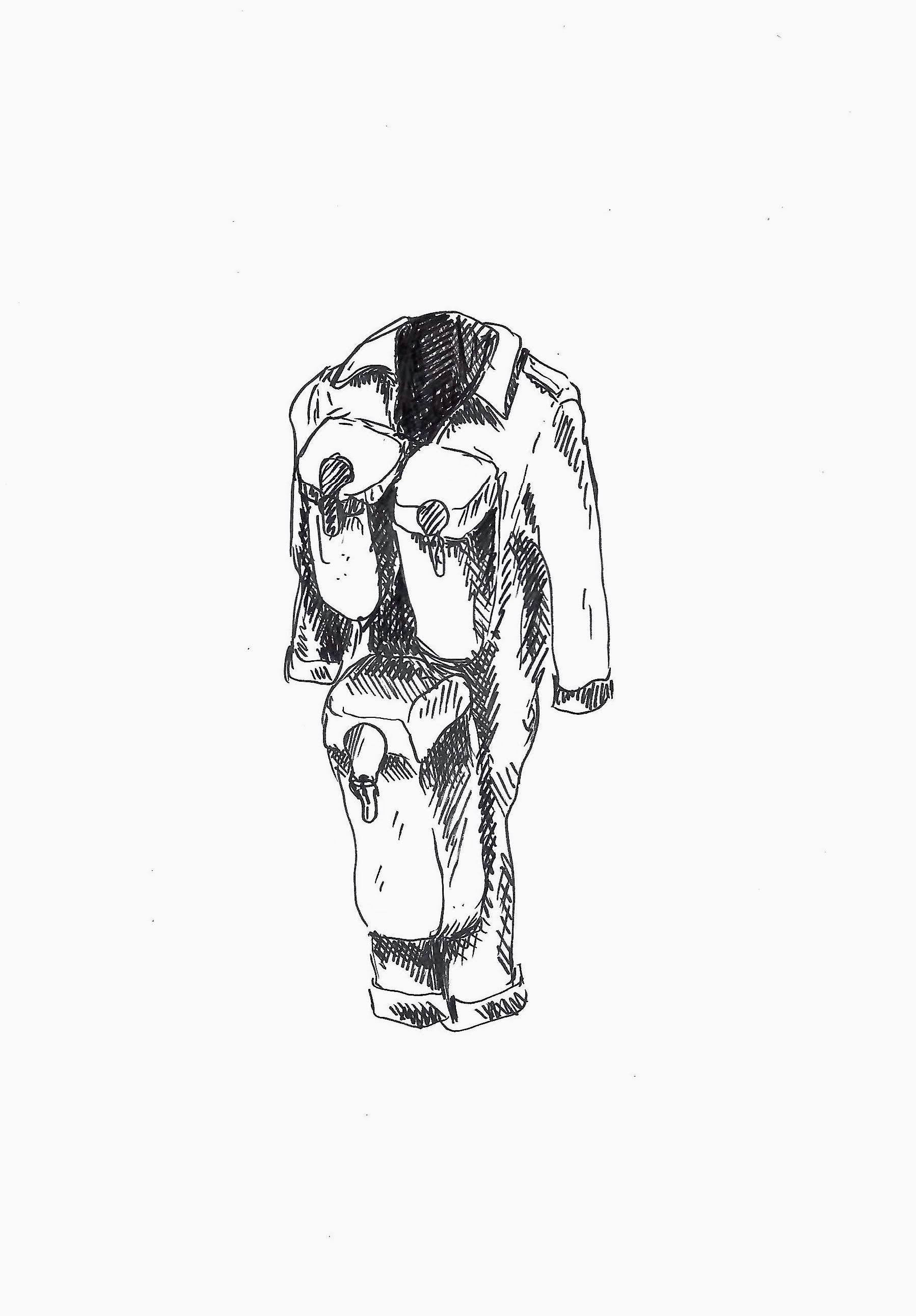 Atelier Van Lieshout
Clumsy Battledress
, 2020
Ink on paper
7.48 x 5.91 in ( 19,5 x 15,5 cm )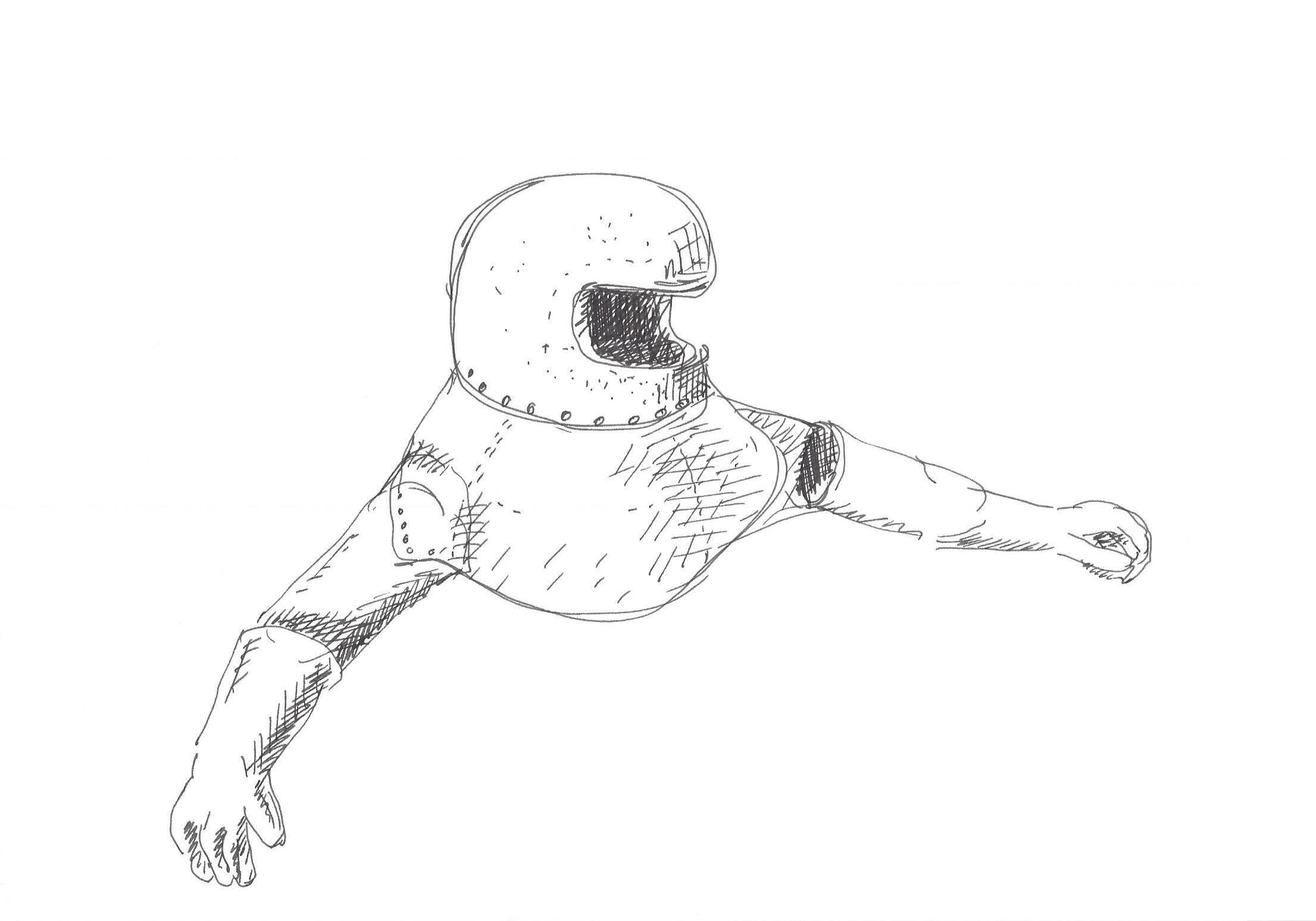 Atelier Van Lieshout
Revolt
, 2020
Ink on paper
7.87 x 11.42 in ( 20 x 29 cm )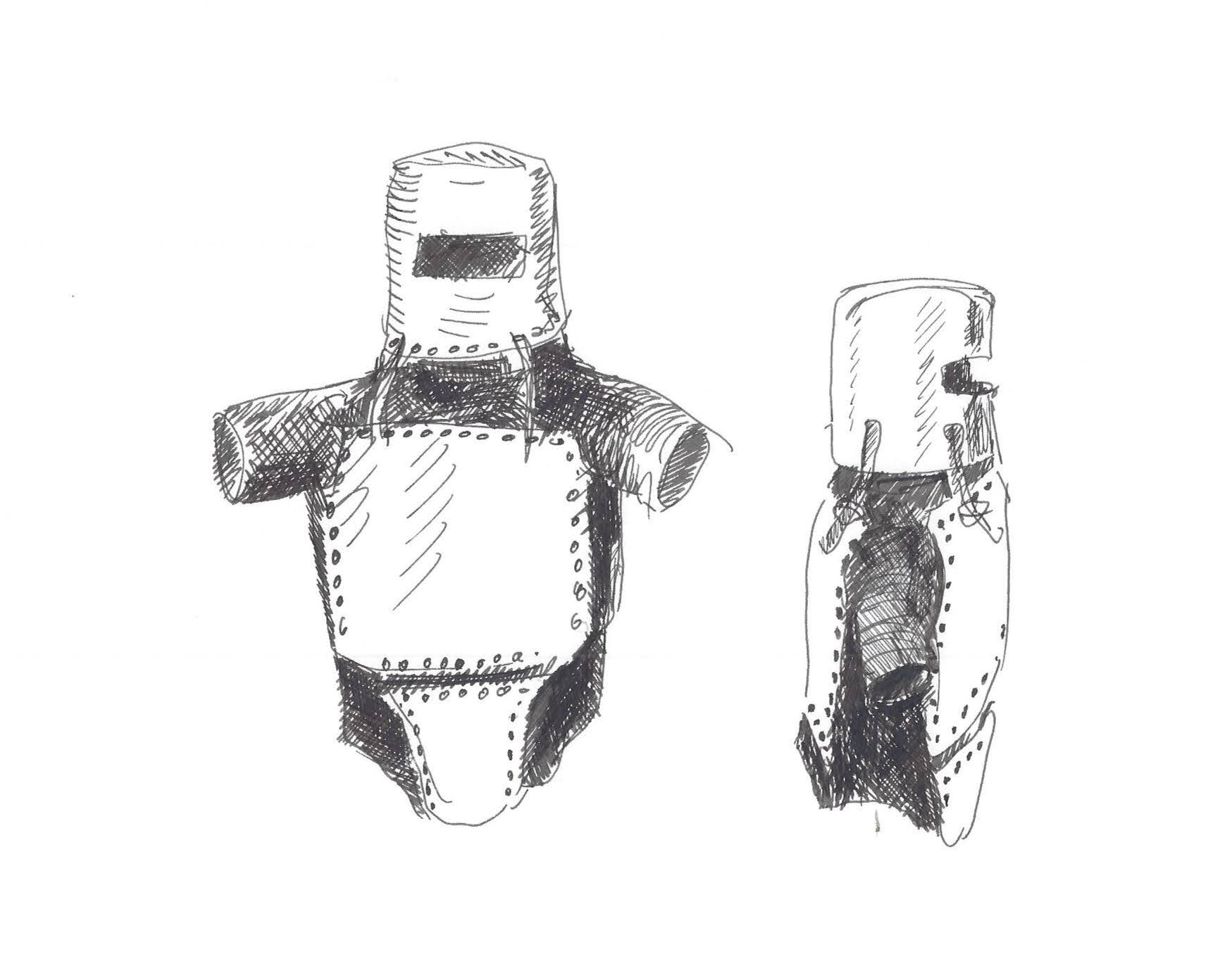 Atelier Van Lieshout
Improvised Armour
, 2020
Ink on paper
6.3 x 9.45 in ( 16 x 24 cm )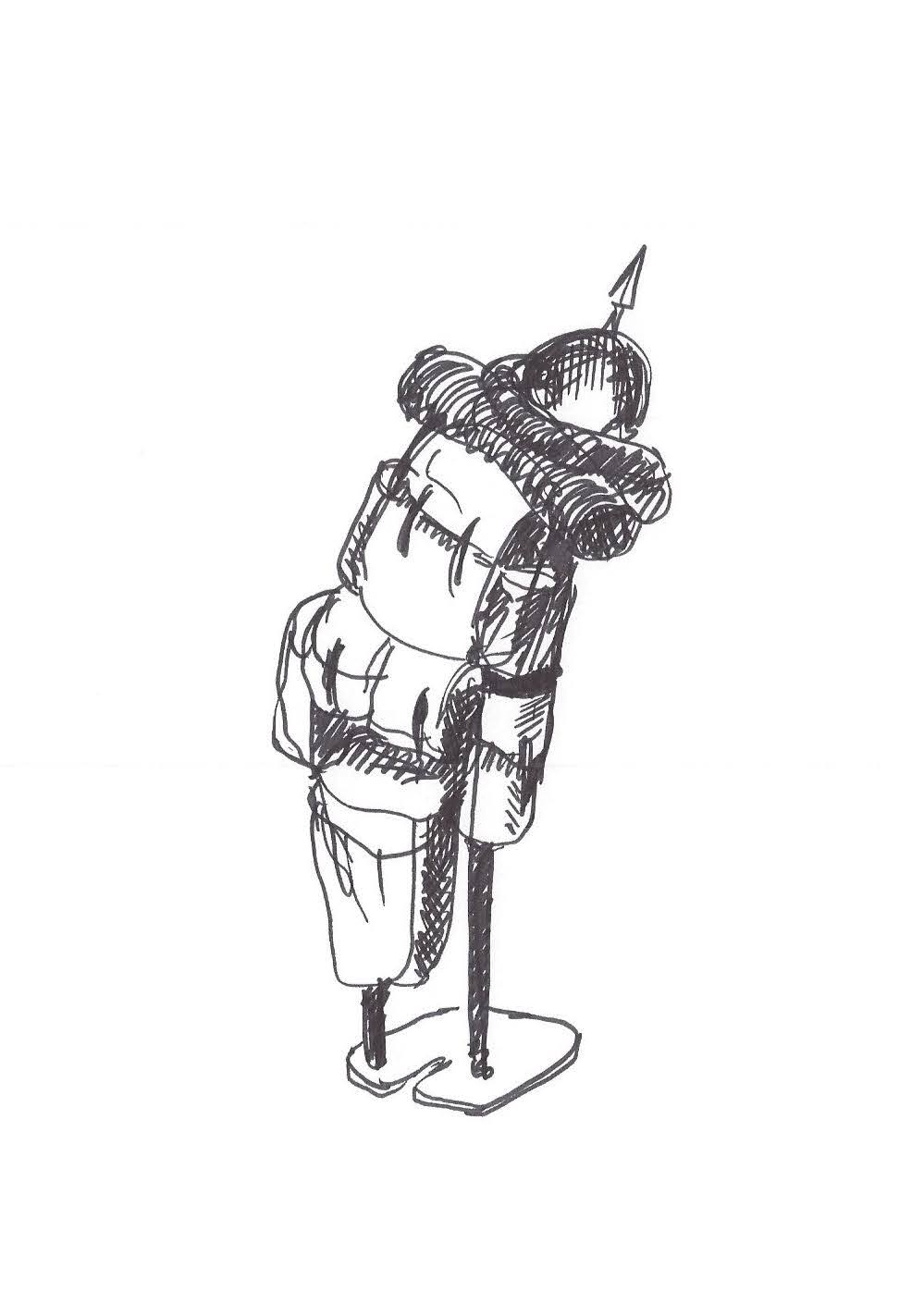 Atelier Van Lieshout
Fritz
, 2020
Ink on paper
6.3 x 4.72 in ( 16 x 12 cm )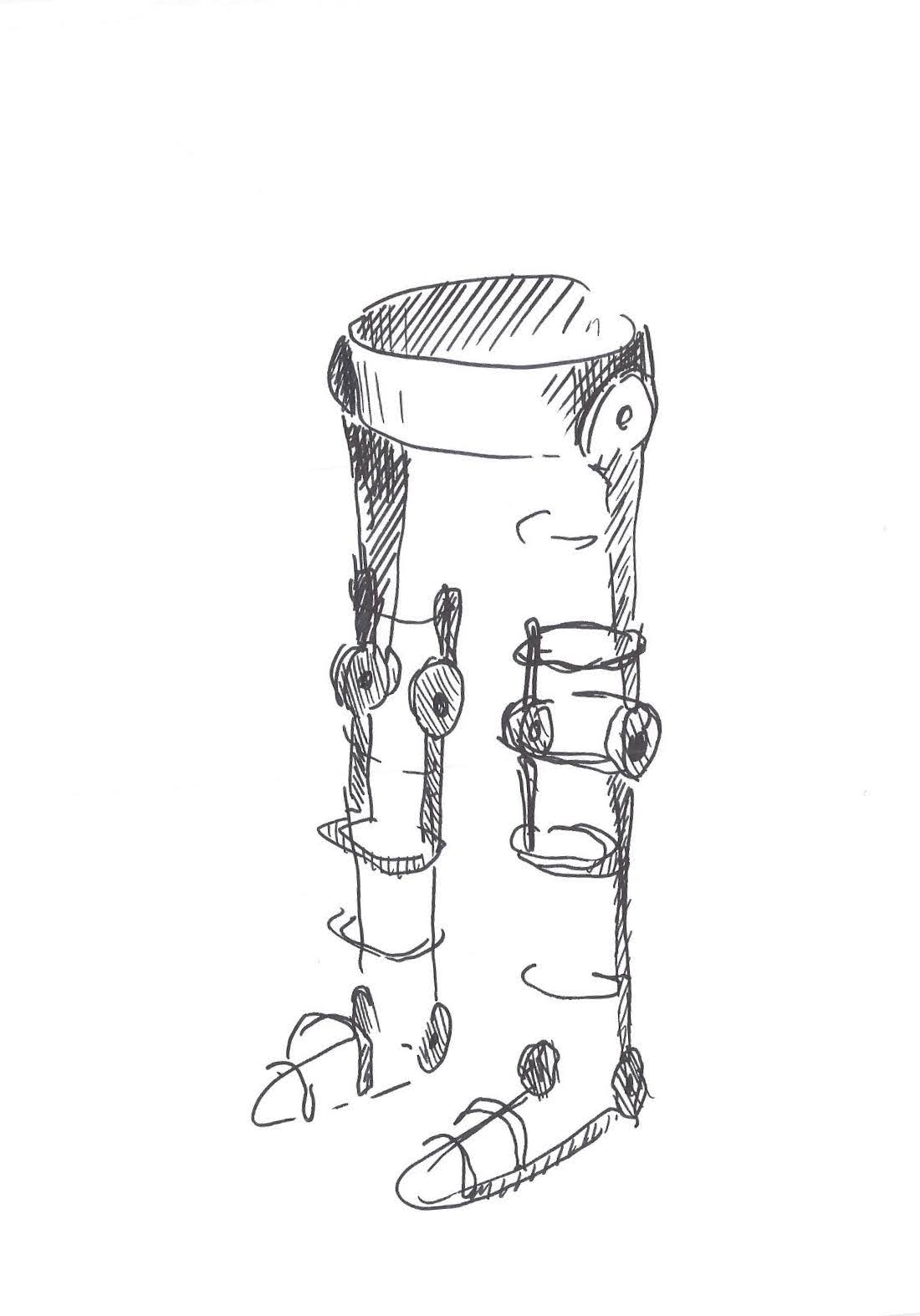 Atelier Van Lieshout
Exoskeleton
, 2020
Ink on paper
7.87 x 5.51 in ( 20,5 x 14 cm )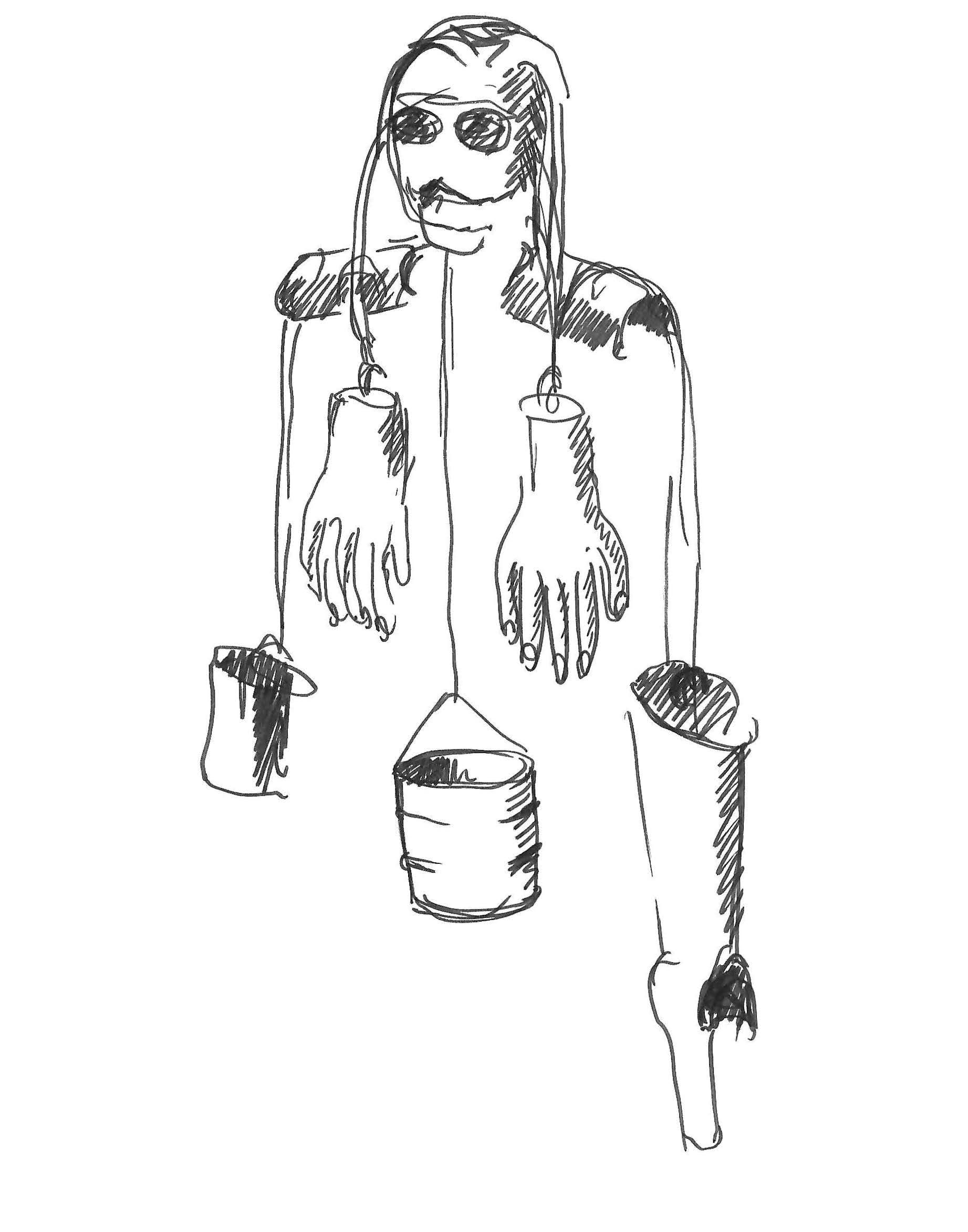 Atelier Van Lieshout
Harm
, 2022
Ink on paper
7.48 x 5.51 in ( 19 x 14,5 cm )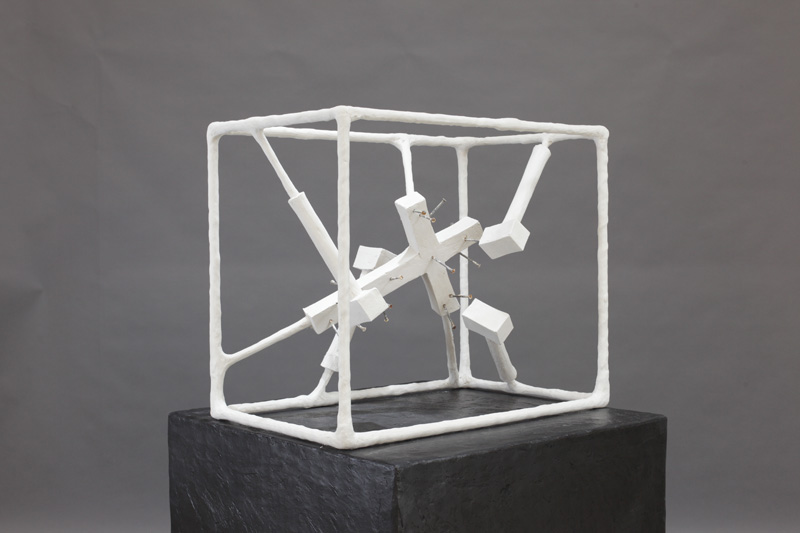 Atelier Van Lieshout
who, where, why
, 2023
Bronze
25.2 x 29.92 x 18.9 in ( 64 x 76 x 48 cm )
Edition of 8 ex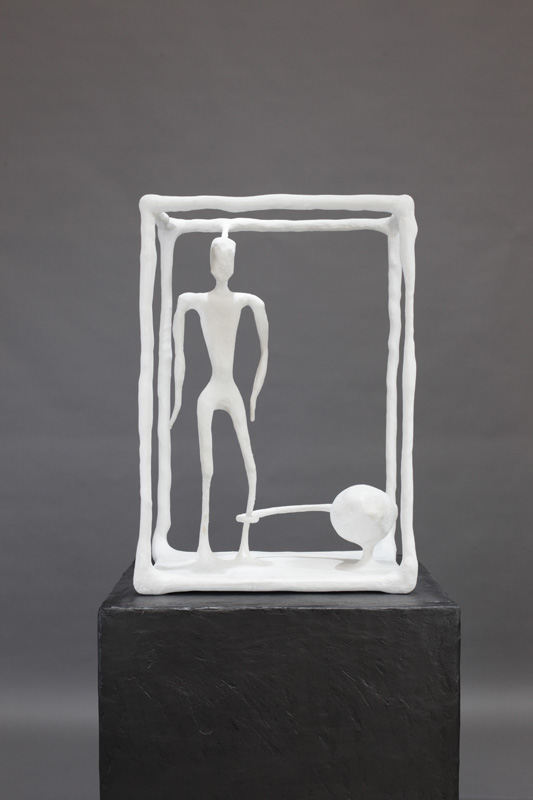 Atelier Van Lieshout
Head and Chain
, 2023
Bronze
36.22 x 25.59 x 17.32 in ( 92 x 65 x 44 cm )
Edition of 8 ex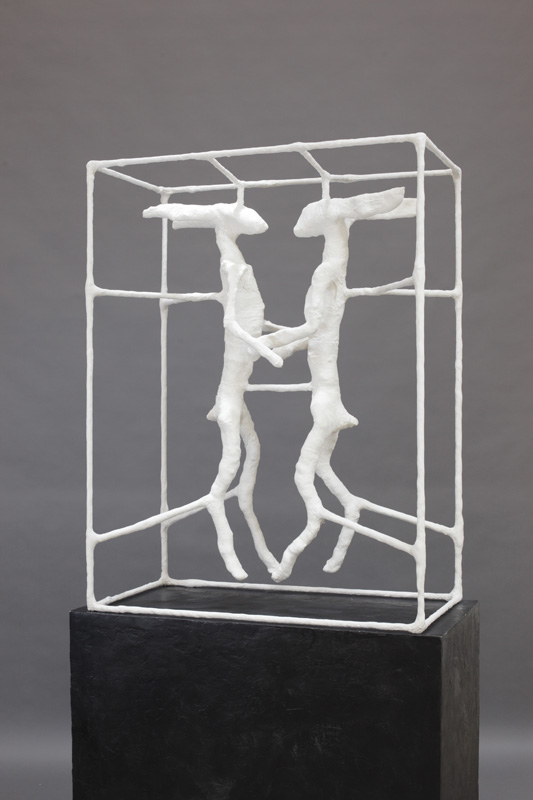 Atelier Van Lieshout
Boxing Hares
, 2023
Bronze
47.64 x 36.22 x 18.9 in ( 121 x 92 x 48 cm )
Edition of 8 ex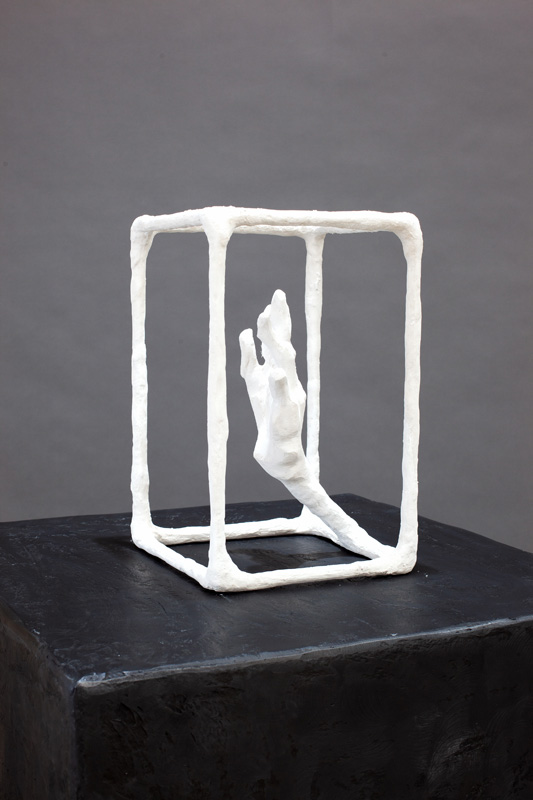 Atelier Van Lieshout
The Omnipotent
, 2023
Bronze
15.35 x 9.84 x 9.84 in ( 39 x 25 x 25 cm )
Edition of 8 ex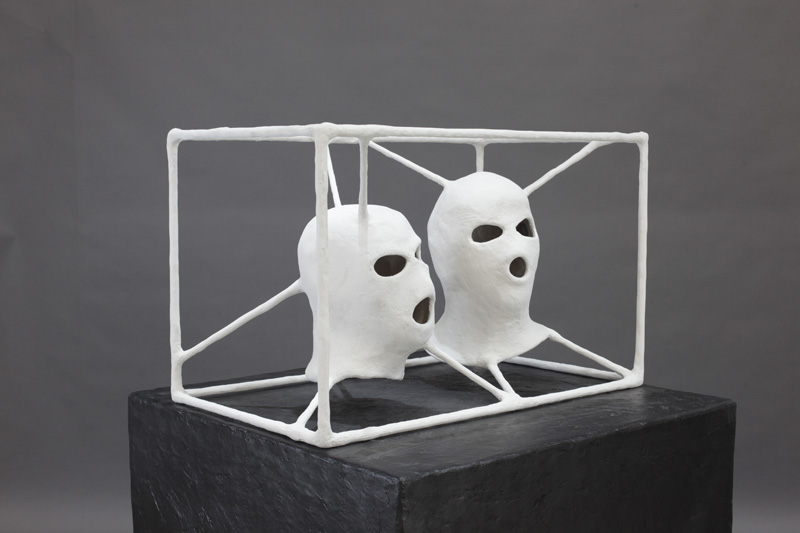 Atelier Van Lieshout
Astonished Freedom Fighters
, 2023
Bronze
18.9 x 29.53 x 18.11 in ( 48 x 75 x 46 cm )
Edition of 8 ex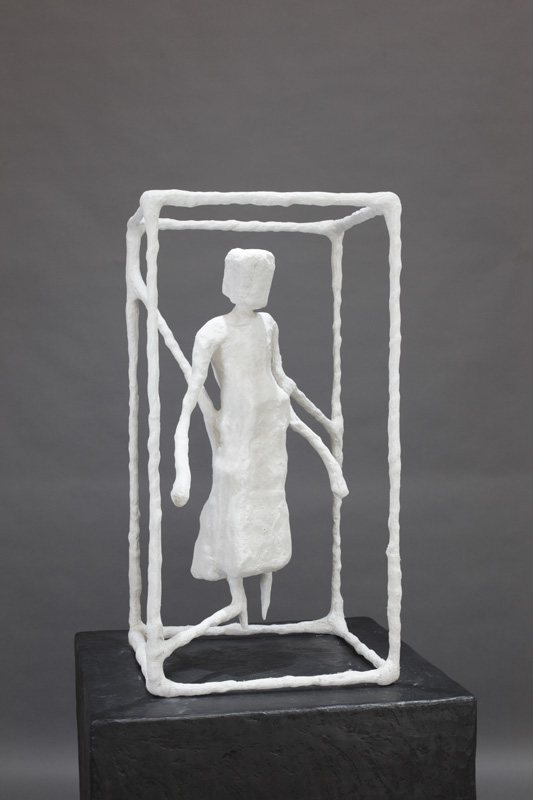 Atelier Van Lieshout
Burgher of Calais II
, 2023
Bronze
40.55 x 20.47 x 21.26 in ( 103 x 52 x 54 cm )
Edition of 8 ex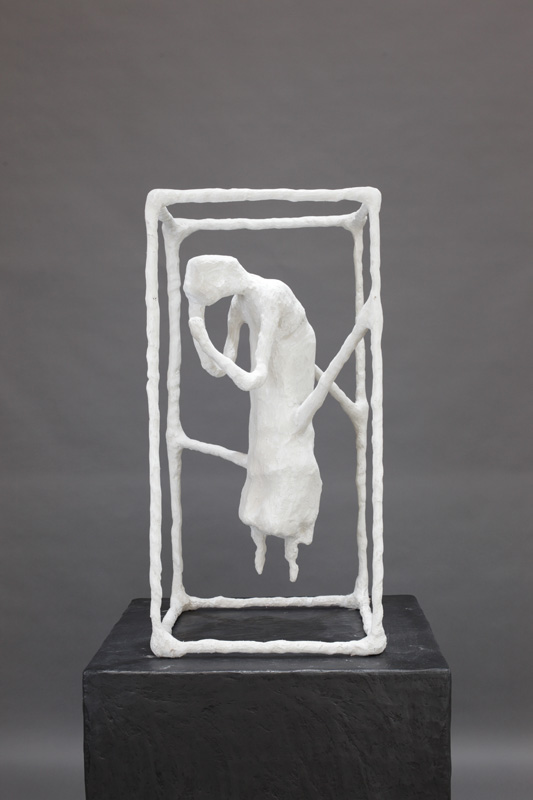 Atelier Van Lieshout
Burgher of Calais I
, 2023
Bronze
40.55 x 20.87 x 20.08 in ( 103 x 53 x 51 cm )
Edition of 8 ex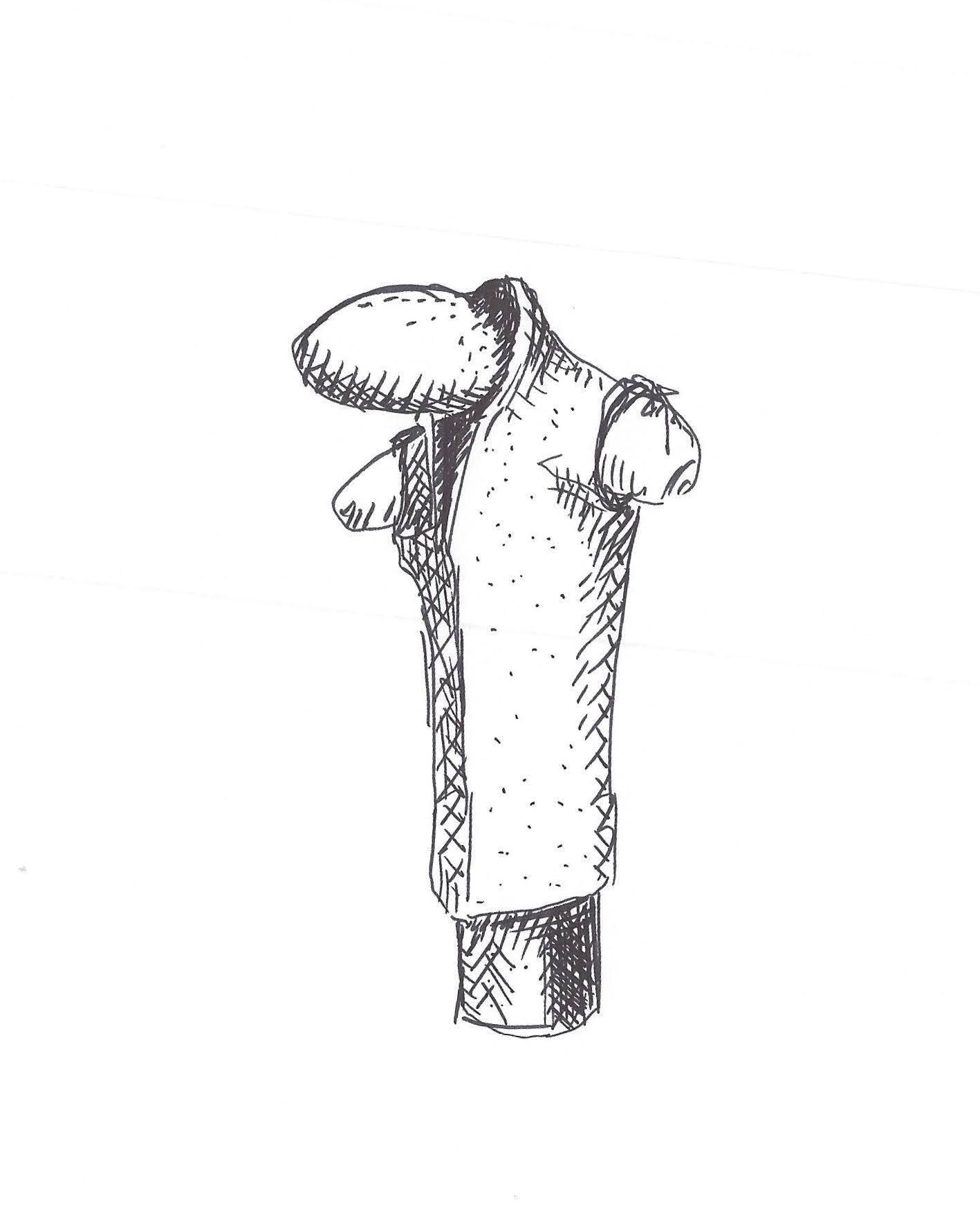 Atelier Van Lieshout
Priest
, 2020
Ink on paper
5.91 x 4.72 in ( 15 x 12 cm )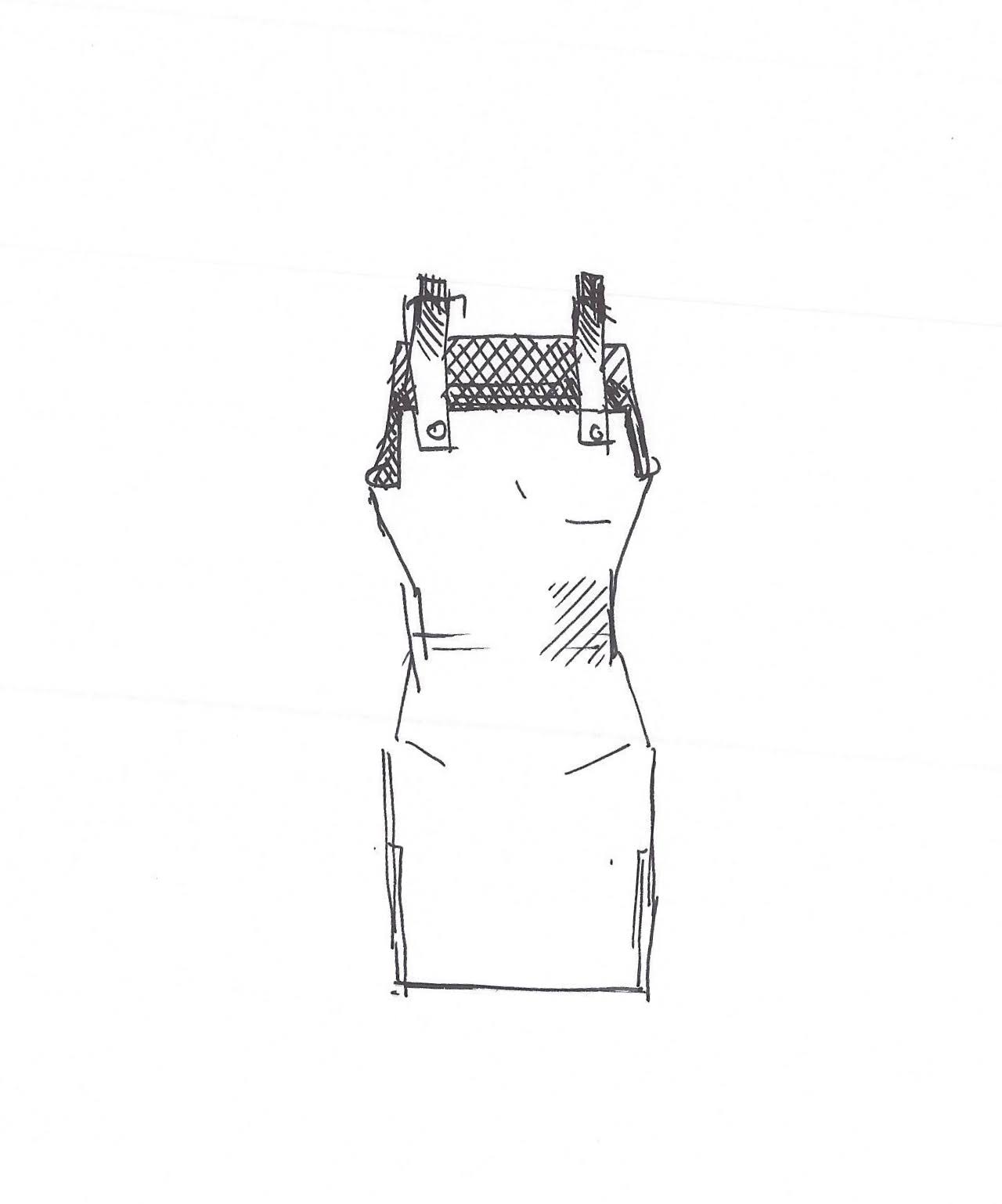 Atelier Van Lieshout
Little Nurse
, 2020
Ink on paper
5.51 x 4.33 in ( 14 x 11,5 cm )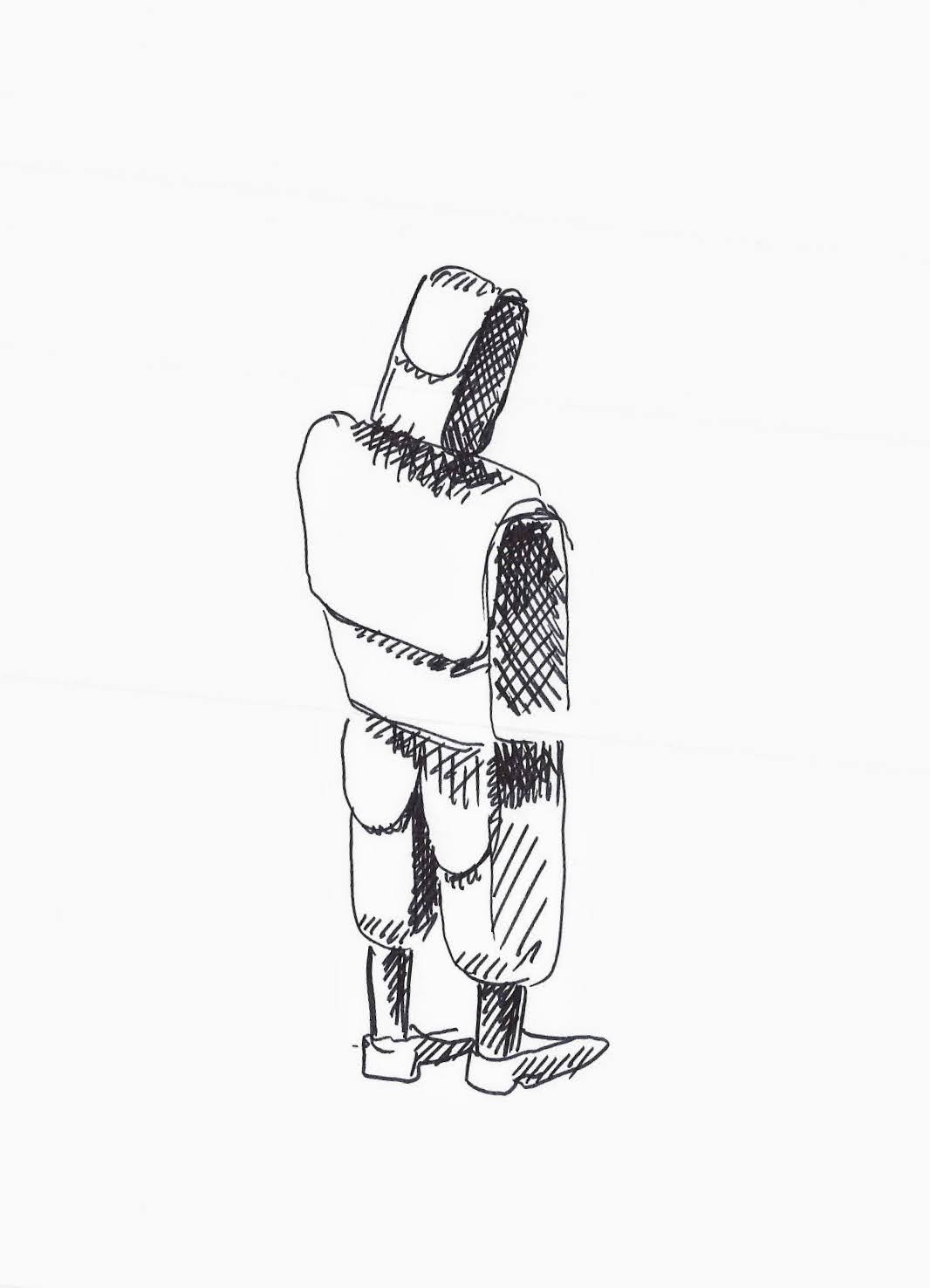 Atelier Van Lieshout
Battledress
, 2020
Ink on paper
7.09 x 4.33 in ( 18,5 x 12,5 x 11,5 cm )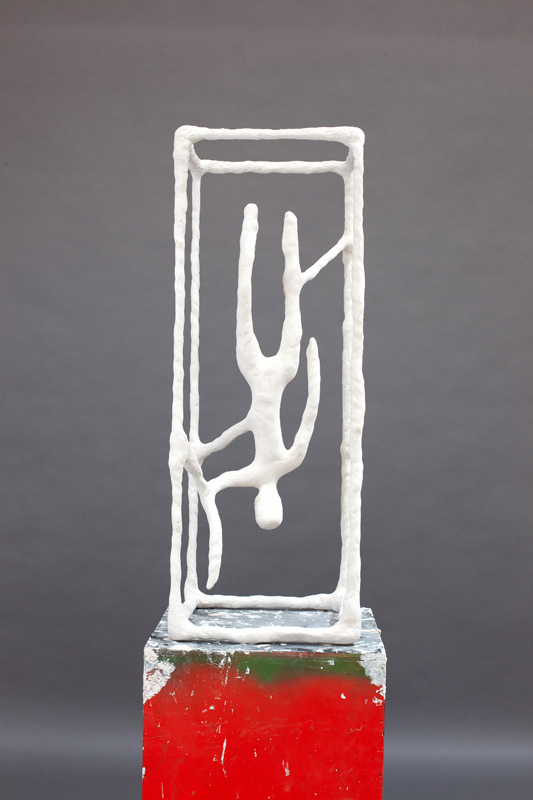 Atelier Van Lieshout
Morituri Te Salutant
, 2023
Bronze
47.24 x 17.72 x 17.72 in ( 120 x 45 x 45 cm )
Edition of 8 ex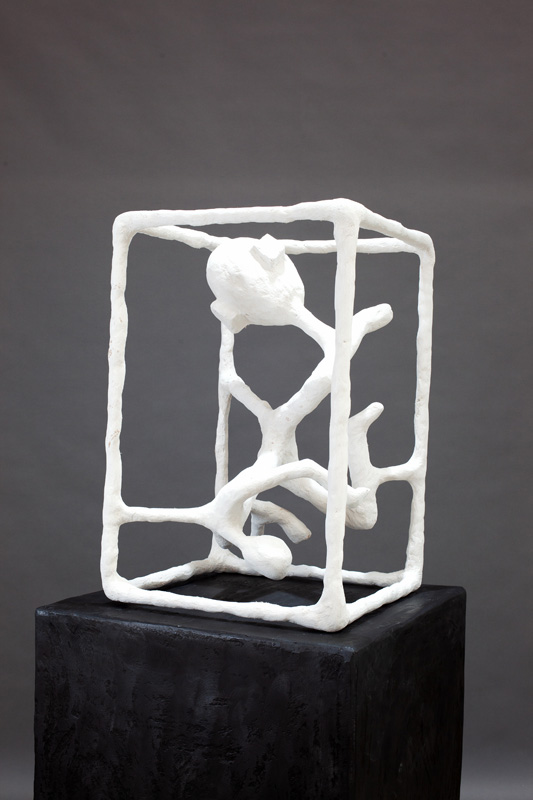 Atelier Van Lieshout
Dying Gaul
, 2023
Bronze
28.35 x 18.9 x 18.9 in ( 72 x 48 x 48 cm )
Informations
Nosbaum Reding is honoured to host the prodigious works by Joep Van Lieshout and his atelier.
We are opening on Wednesday 24 May 2023 at 6 pm
The show is on view until 20 July 2023.
Art history is filled with dying warriors, from the felled fighter on the battle fields of Ancient Greece to Henry Moore's Warrior with Shield breathing his last breath. They sacrificed themselves for the people, fatherland or ideology. These heroes know that fighting might end in dying, sometimes even by their own sword to uphold the honor.
The Fallen Warrior series of Atelier Van Lieshout is part of this tradition, with the difference that these sculptures have no fixed top or bottom. They can be placed and read in various ways, representing warriors who won't stop fighting even when their worldview flips.
These "wire sculptures" are minimalist and sketch like, but have great expressive power and something Van Lieshout himself calls 'flower arranging logic'. This has everything to do with the creative process, which is set in motion without a predetermined plan. Concentrated energy, highly developed intuition and a little luck come together. The three-dimensional coordinate system that Van Lieshout devised offers both guidance and limitations. Just like the figure in the frame it supports, but also suspends from it.