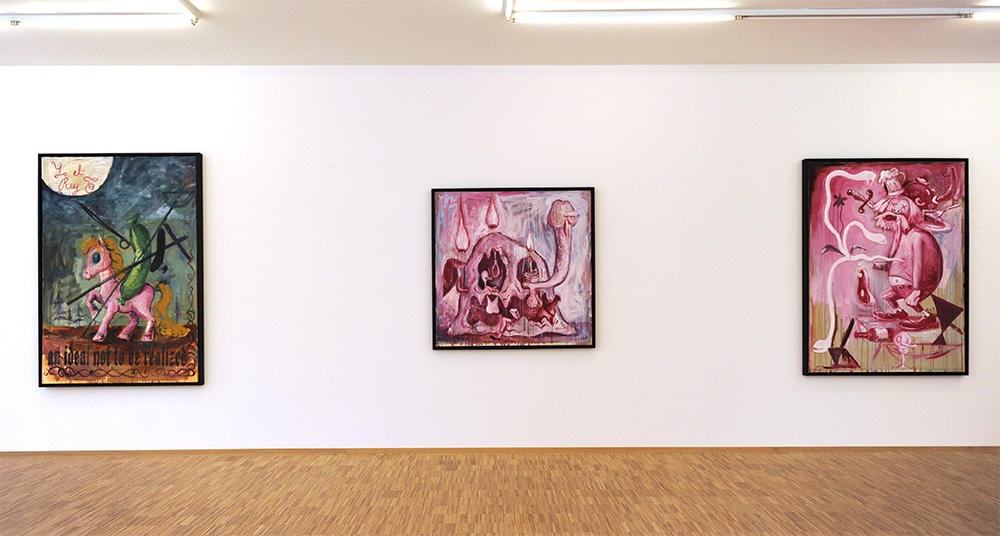 Exhibition view, Nosbaum Reding, Luxembourg, 2017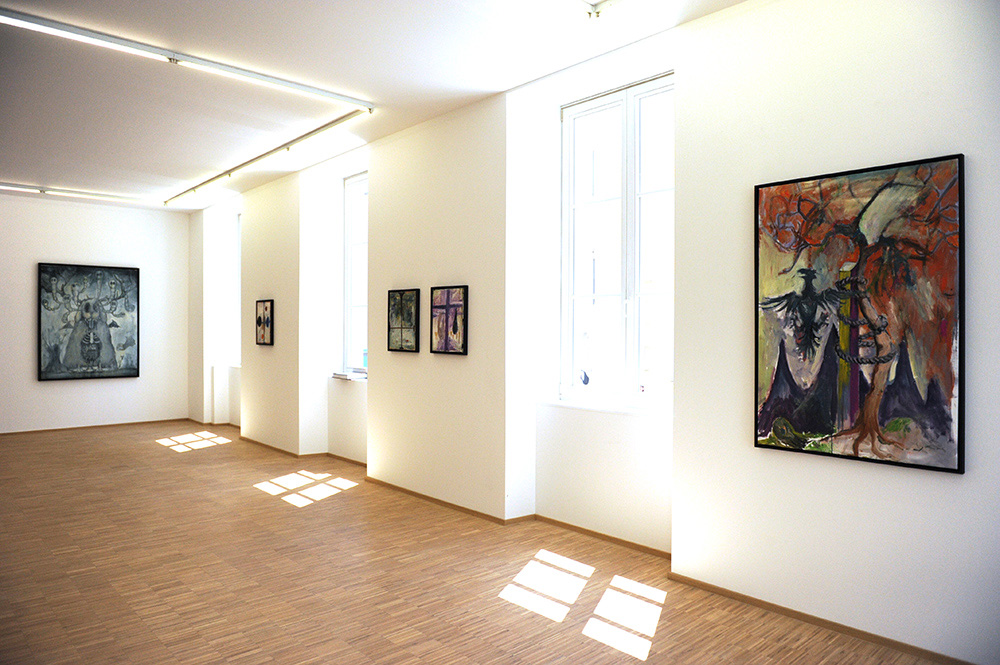 Exhibition view, Nosbaum Reding, Luxembourg, 2017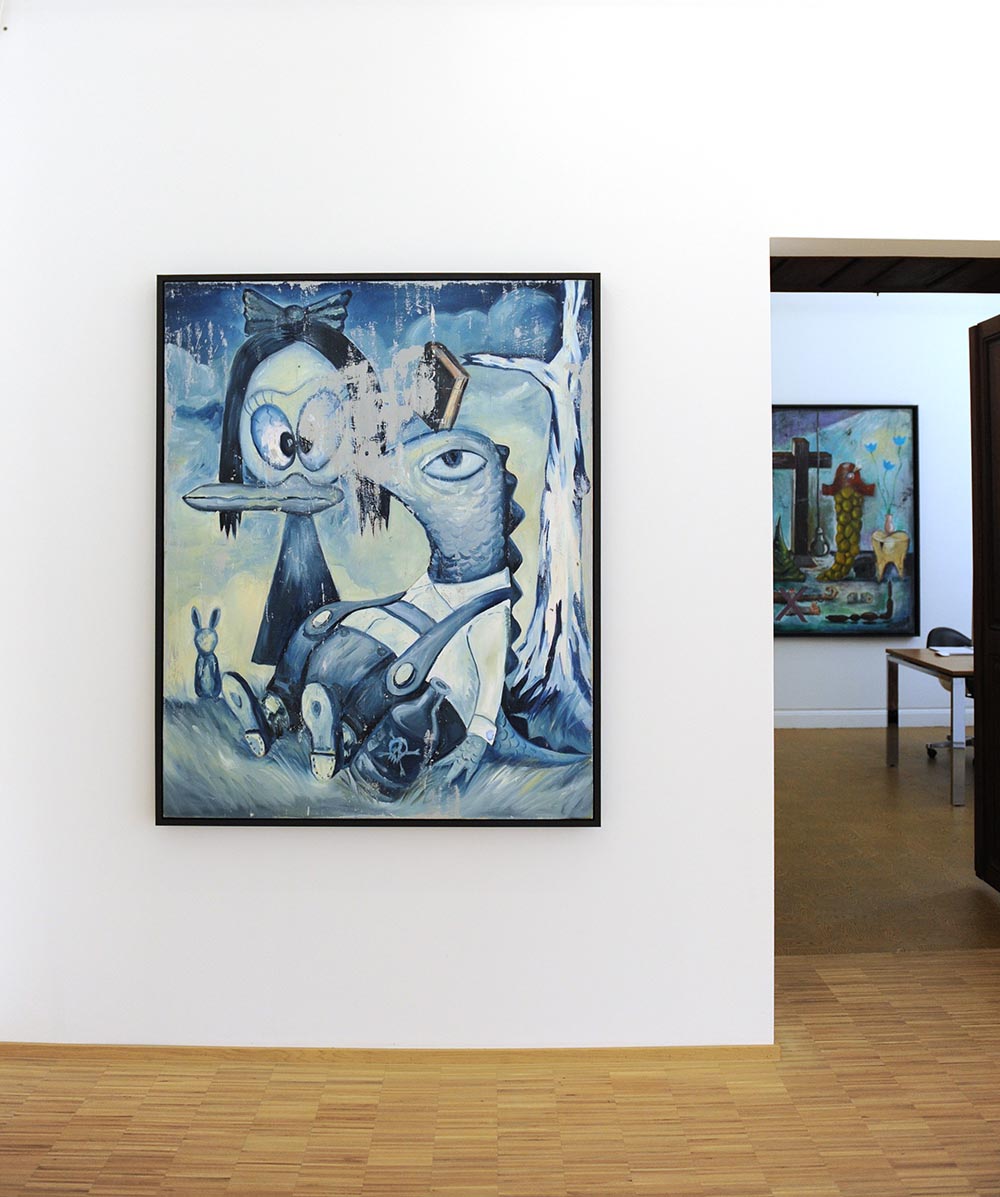 Exhibition view, Nosbaum Reding, Luxembourg, 2017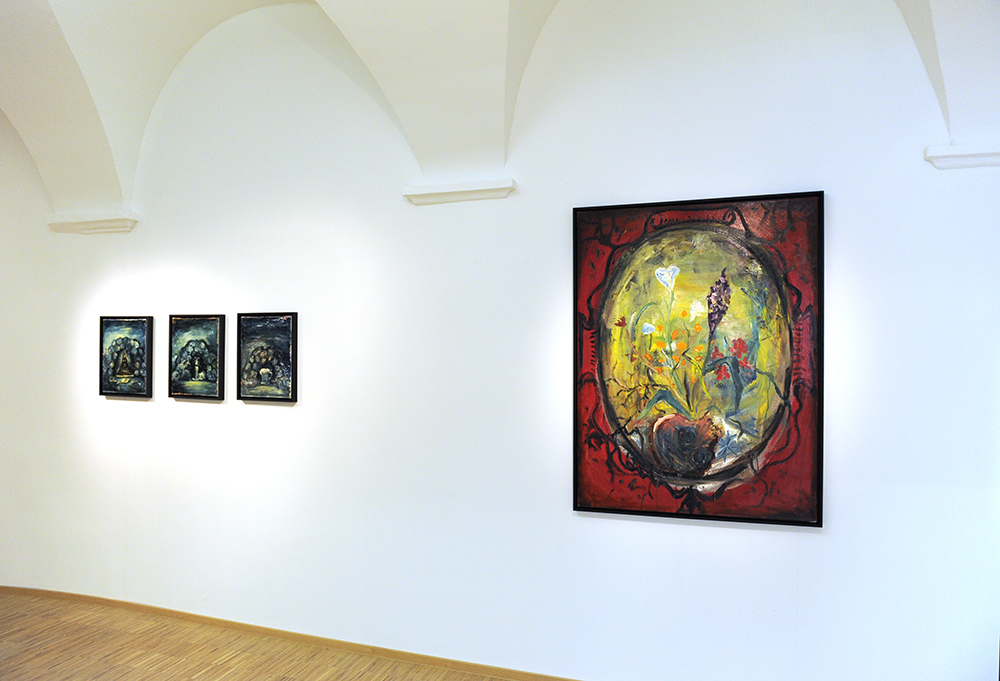 Exhibition view, Nosbaum Reding, Luxembourg, 2017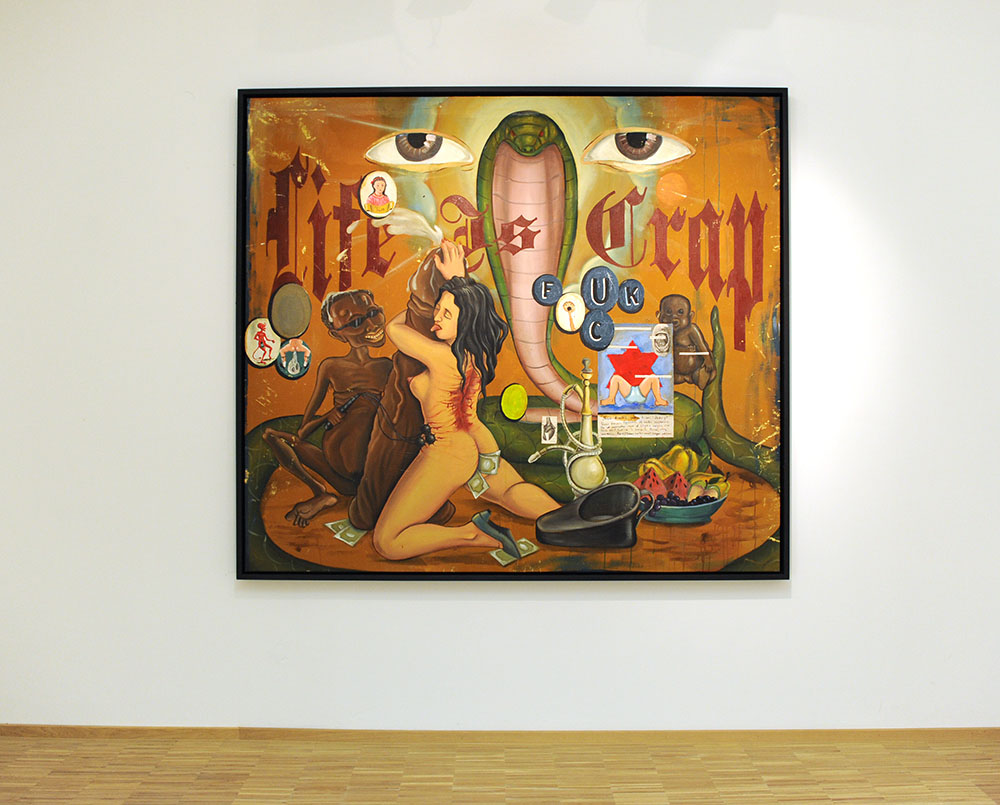 Exhibition view, Nosbaum Reding, Luxembourg, 2017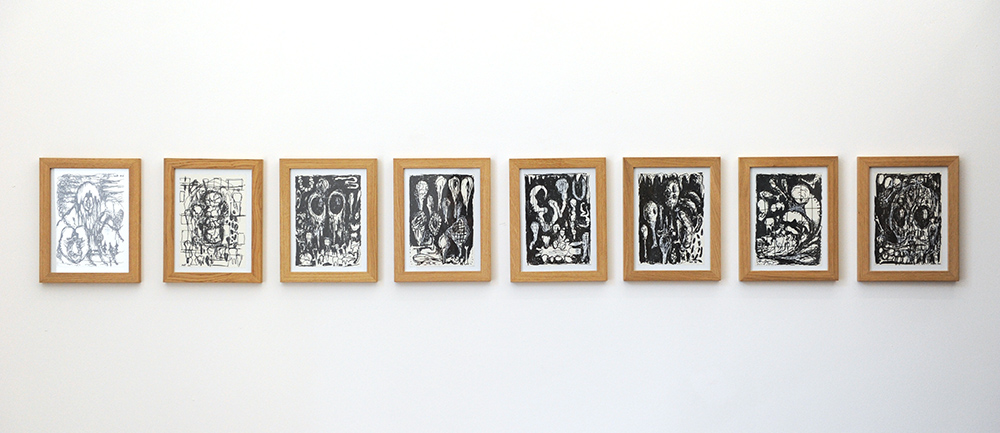 Exhibition view, Nosbaum Reding, Luxembourg, 2017
Exhibited Works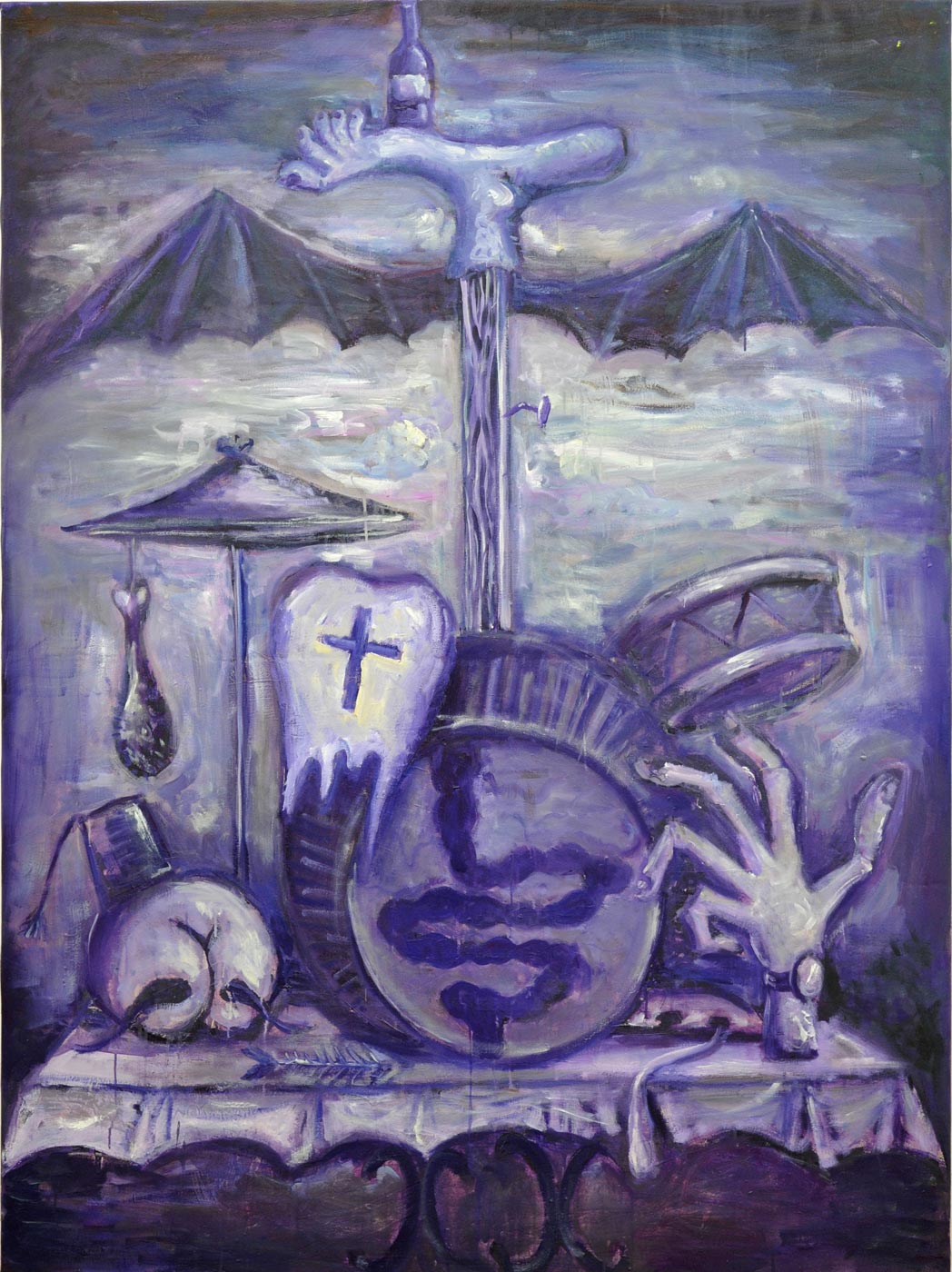 Manuel Ocampo
An Arcane Recipe Involving Ingredients Cannibalized From The Reliquaries Of A Profane Illumination
, 2010
Oil on canvas
180 x 135 cm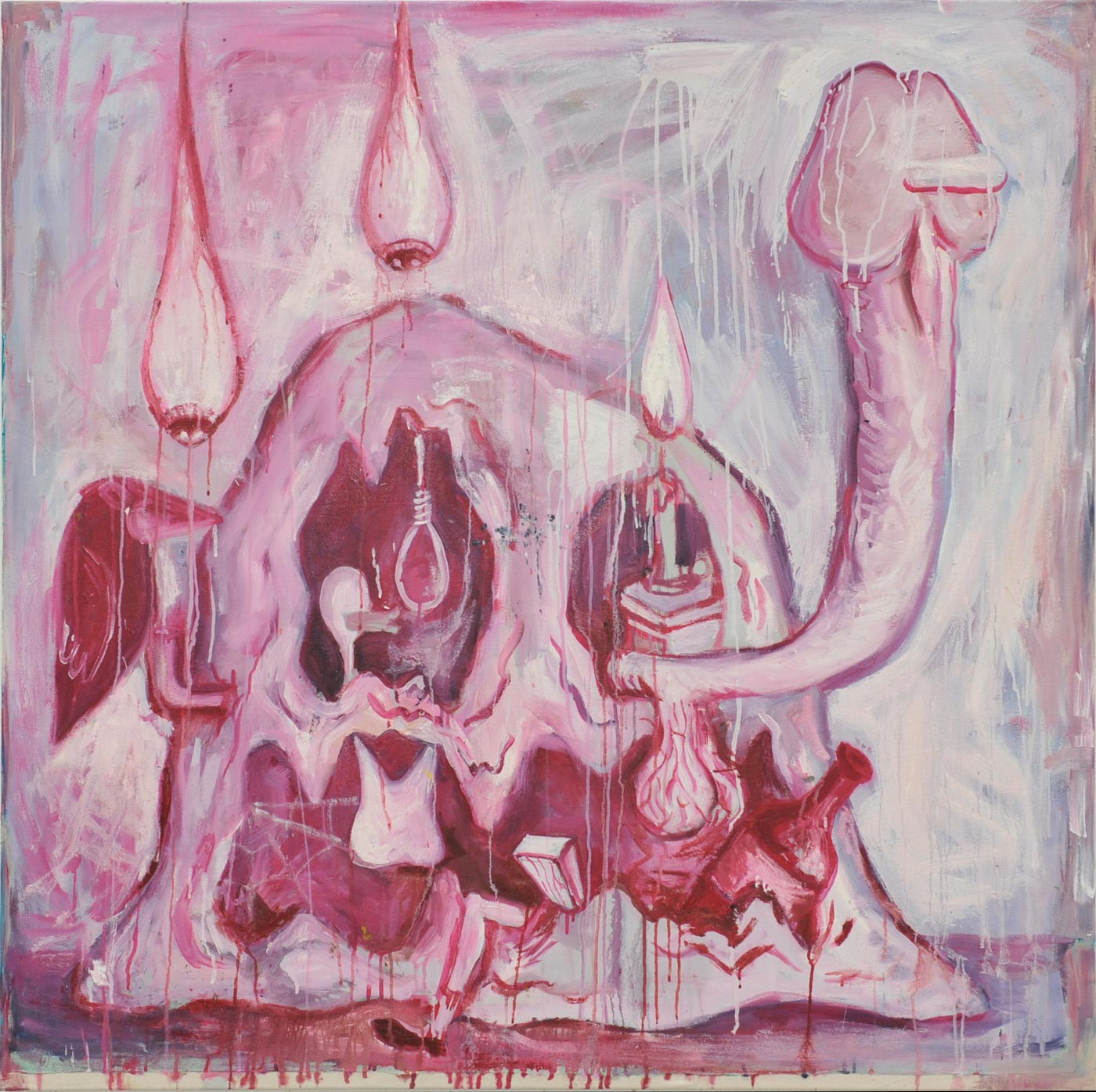 Manuel Ocampo
Untitled
, 2004
oil on canvas
125 x 125 cm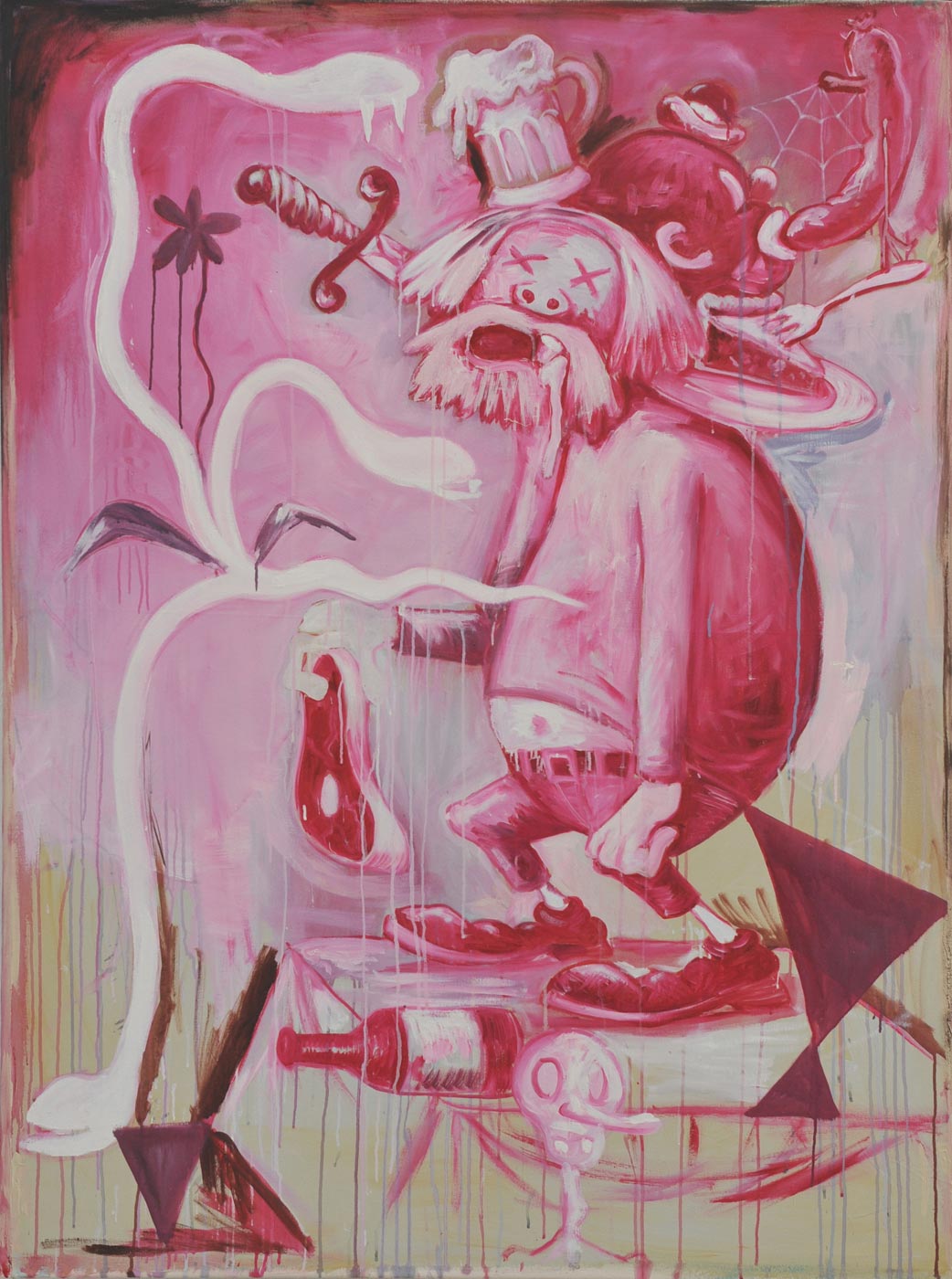 Manuel Ocampo
Untitled
, 2007
oil on canvas
170 x 121,5 cm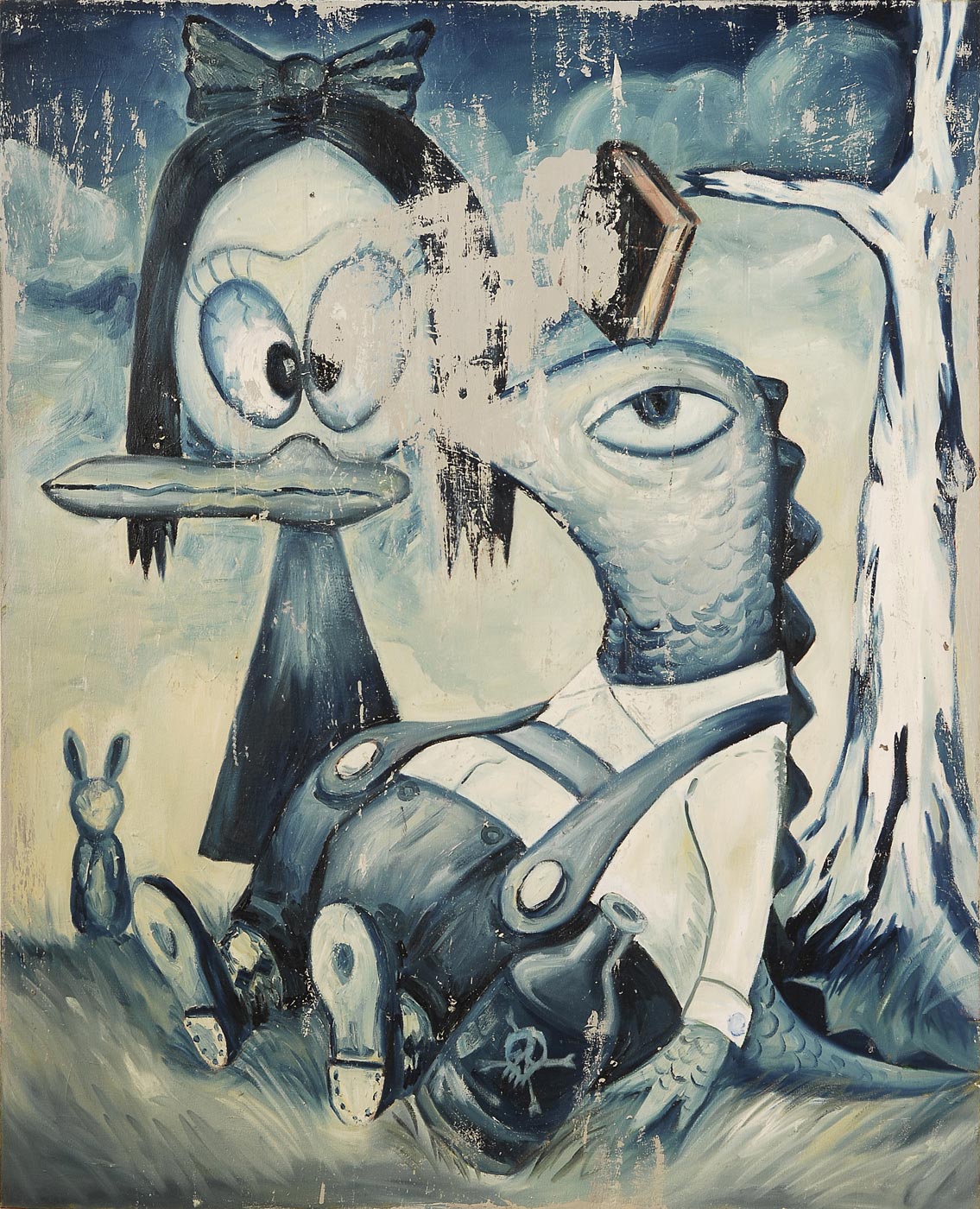 Manuel Ocampo
Tu Tambien Estraras da Moda
, 2002
oil on canvas
152 x 122 cm
Not available
Informations
Nosbaum Reding a le plaisir de présenter une 6e exposition personnelle de Manuel Ocampo dans ses lieux. Intitulée Hello! Belle Peinture: Thinking of the Beginning of the End of the Death of Painting, cette exposition montre un choix d??uvres anciennes et plus récentes de l?artiste.
Les peintures de Manuel Ocampo (né en 1965 à Quezon City, Philippines, vit et travaille aux Philippines) interpellent le public par leur intensité picturale et symbolique forte. Dès le milieu des années quatre-vingt, l?artiste s?installe à Los Angeles. La Californie du Sud fournit alors ce contexte multiculturel qui lui permettra d?associer au sein de son travail histoire collective et histoire personnelle. De nombreuses expositions dans le monde entier ont, depuis sa participation à la documenta IX en 1992, mis en évidence les sujets multiples de son travail: idéologies et religions, histoire et politique, mais aussi les notions d?excès et de simulation, tout ceci à travers un regard teinté d?humour, voire scatologique. Sa figuration par moments expressive se rapproche étrangement des premiers caricaturistes politiques du 18e et 19e siècle, tout en reflétant l?héritage pop des Etats-Unis et le caractère burlesque d?un certain art californien. Manuel Ocampo est l?un des plus importants artistes des Philippines. Depuis les années quatre-vingt-dix, ses oeuvres ont été montrées dans de nombreuses expositions personnelles et collectives et sont présentes dans d?importantes collections publiques à travers le monde.
Cette année, Manuel Ocampo représente les Philippines à la 57e Biennale d?art de Venise. Un catalogue monographique Manuel Ocampo. Fear of a Kitsch Existence (1989-2017), publié par Casa Asia (Barcelone), vient de sortir de presse. Il est disponible à la galerie.