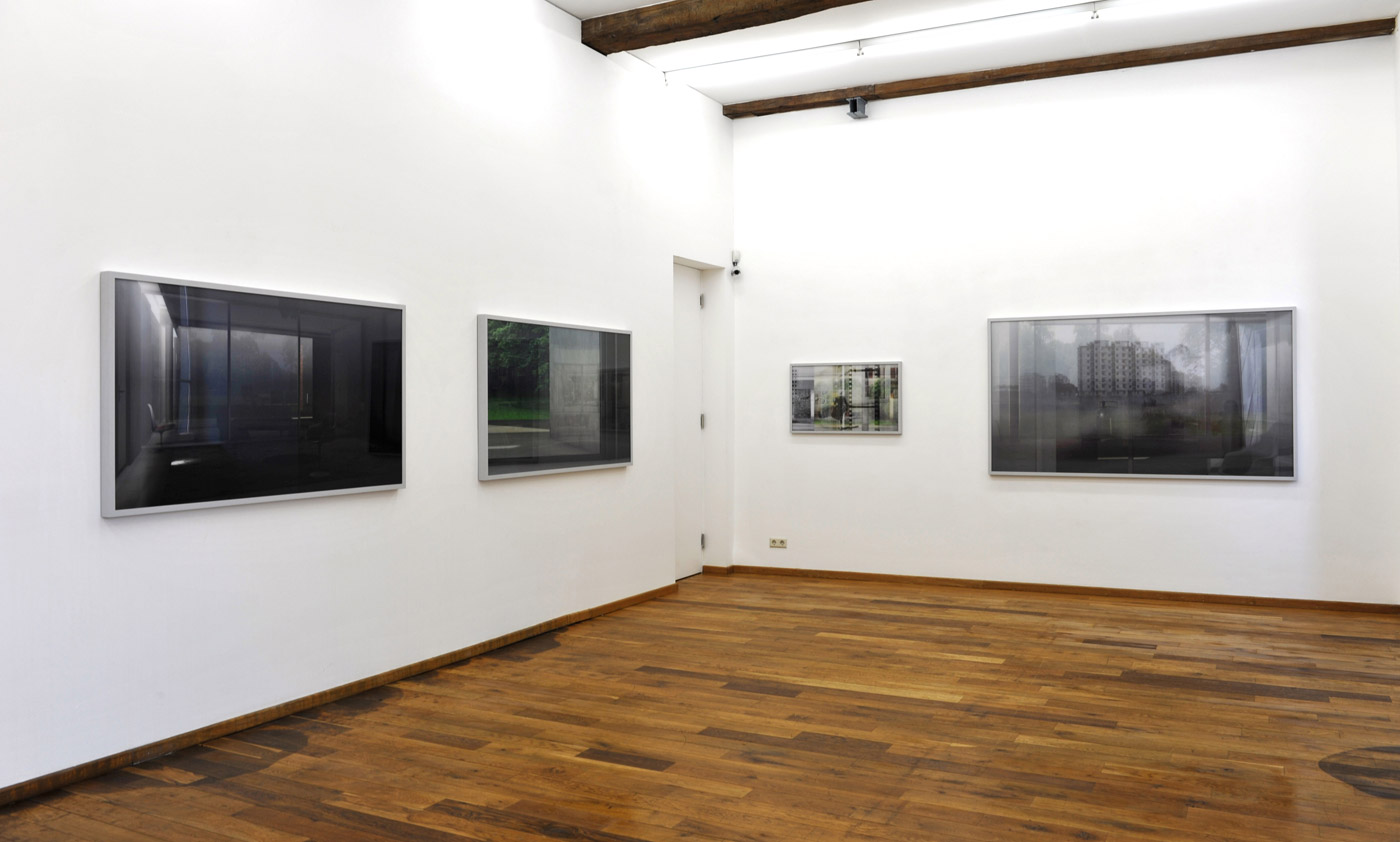 Exhibition view, Nosbaum Reding, Luxembourg, 2013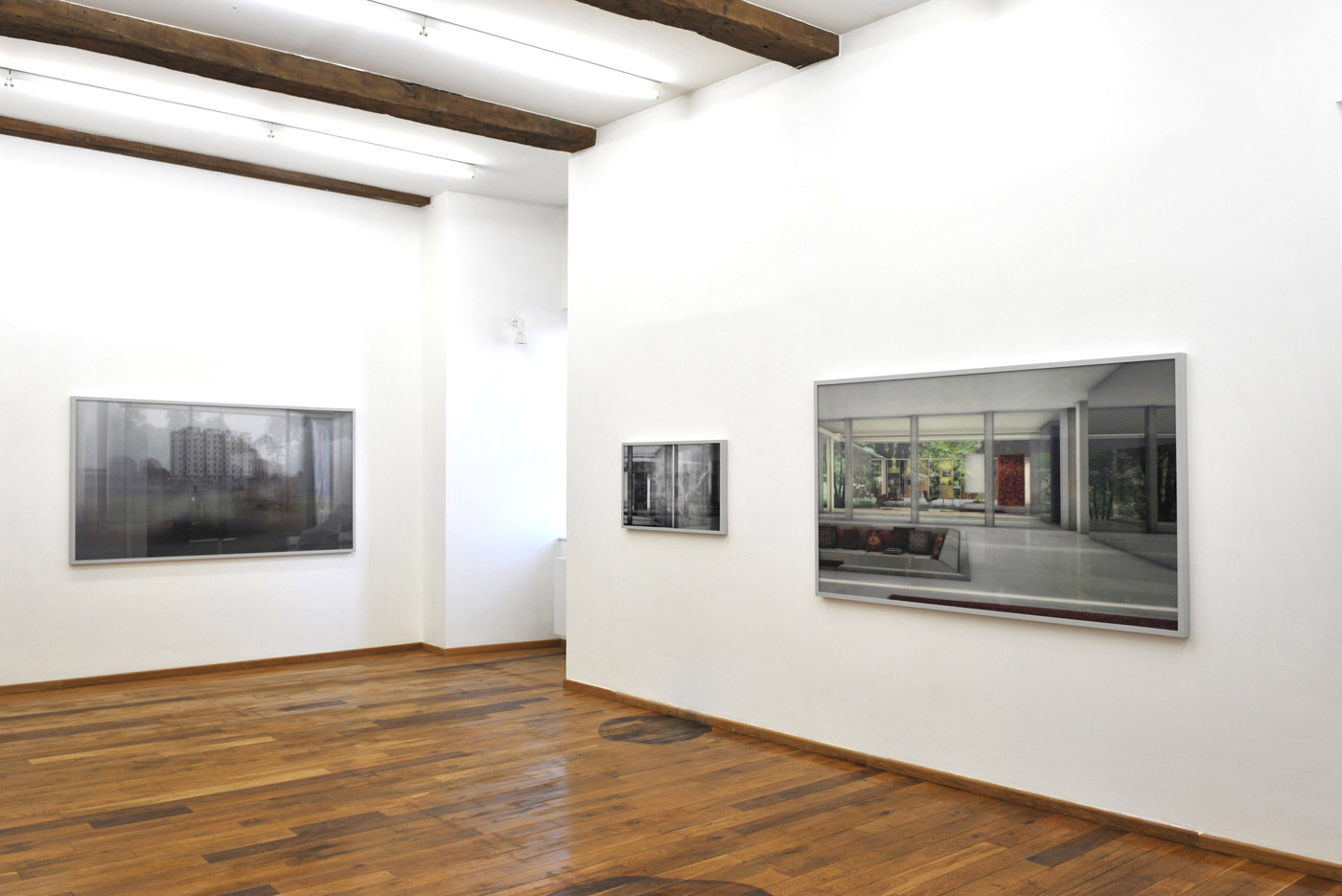 Exhibition view, Nosbaum Reding, Luxembourg, 2013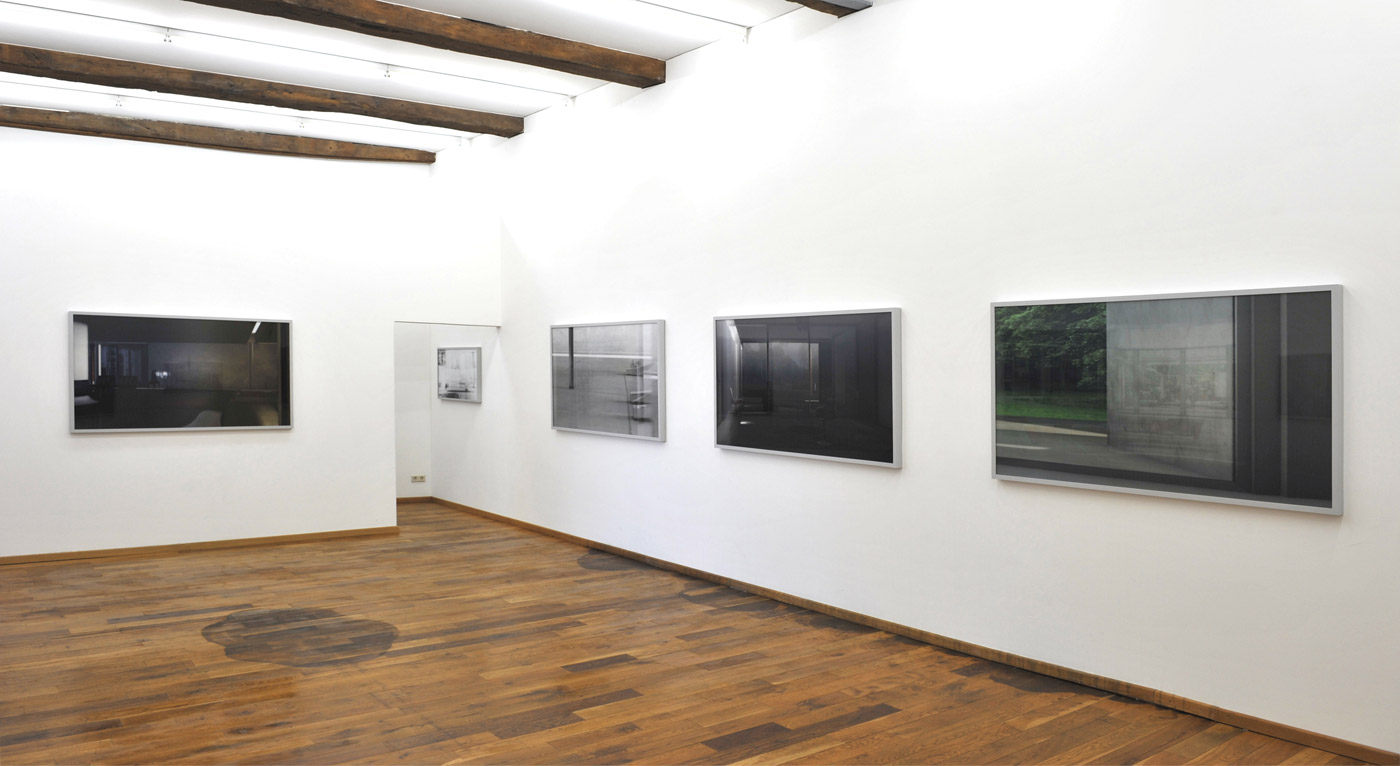 Exhibition view, Nosbaum Reding, Luxembourg, 2013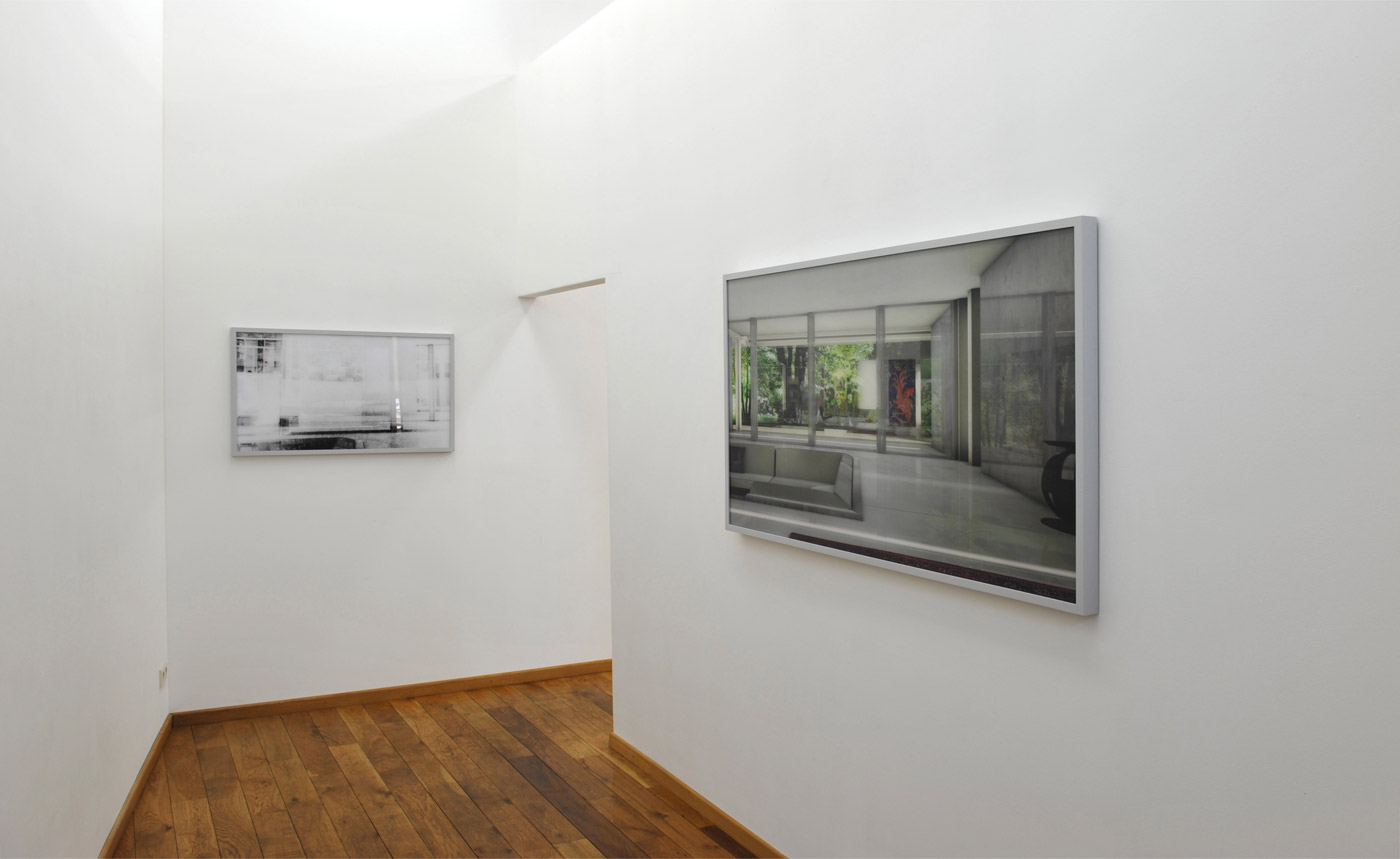 Exhibition view, Nosbaum Reding, Luxembourg, 2013
Informations
In the framework of the European Month of Photography in Luxembourg, Nosbaum&Reding has the pleasure to host the exhibition The Miller House - and a Slice of Cake - or - Life Shortly Before Disaster... of Swiss artist Maja Weyermann.

Images are genuinely social, not only because they are created in a given social context, but also because this very context could not be constituted without the production of images. Production, image/media, and perception are therefore closely intertwined. Maja Weyermann addresses this complexity in computer-generated ''Interiors'' revolving around the social construction of spaces through categories of perception.

In The Miller House - and a Slice of Cake - or - Life Shortly Before Disaster, the artist returns to questions addressed in earlier works such as Absence or FWH2 (Farnsworth House), thus pursuing her long-standing interest in spaces of cultural memory. The starting point for this new series of works is the Miller House, a modernist residency designed by Eero Saarinen for the industrialist and patron of architecture J. Irwin Miller and his wife Xenia. Built in 1957, the house is located in Columbus, Indiana.

Saarinen?s design for the Miller House references Mies van der Rohe?s steel and glass architecture, more specifically Farnsworth House, which the German architect built near Chicago in 1951. The Miller House combines the key features of international modernist aesthetics such as the open plan, the flat roof and the large stone and glass walls.

Weyermann confronts computer simulations of the Miller House with scenes from Federico Fellini's Dolce Vita and Michelangelo Antonionis L'Avventura, both released in 1960, shortly after the completion of the Miller House. Both films experiment with new narrative techniques by blending surreal elements with ''reality'' to portray a stagnating society in a state of collapse or transition from various points of view.

In Weyermann's newly designed virtual model, the filmic space and the architectural space are closely intertwined, merging as multiple layers and opening up new perspectives. They thus create the impression of a dream-like, fractal room with multiple points of view, in which the past conflates with future presents or the present future.

Maja Weyermann studied art in Amsterdam and Berlin. She lives and works in Berlin. Her works of the series ''Chandigarh'' have been exhibited in Luxembourg in 2011 at the Fondation de l'Architecture et de l'Ingénierie, during the past European Month of Photography and more recently at the group exhibition Die Stadt, die es nicht gibt - Bilder globaler Räume at Ludwig Forum für internationale Kunst in Aachen, Germany.