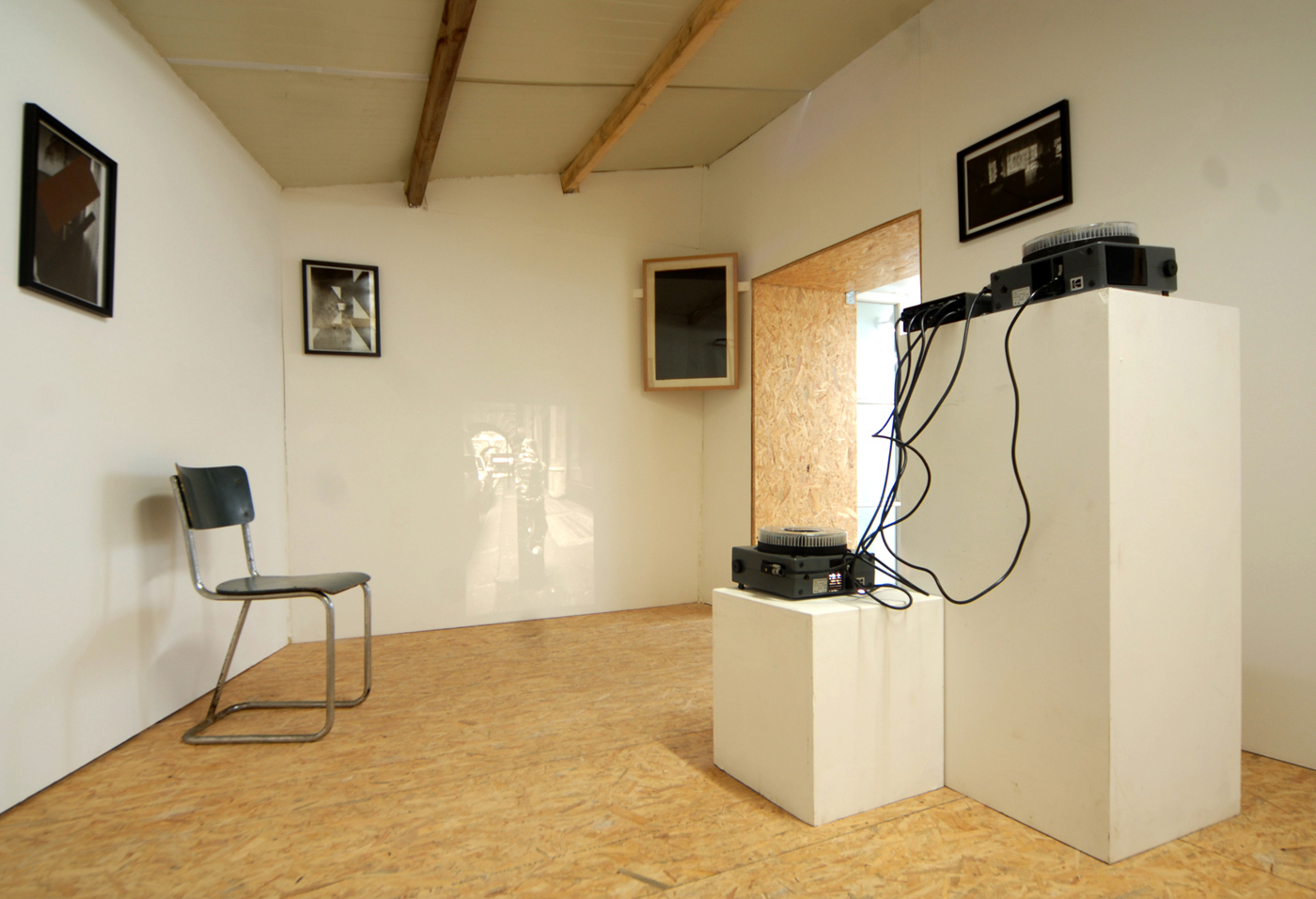 Exhibition view, Nosbaum Reding, Luxembourg, 2007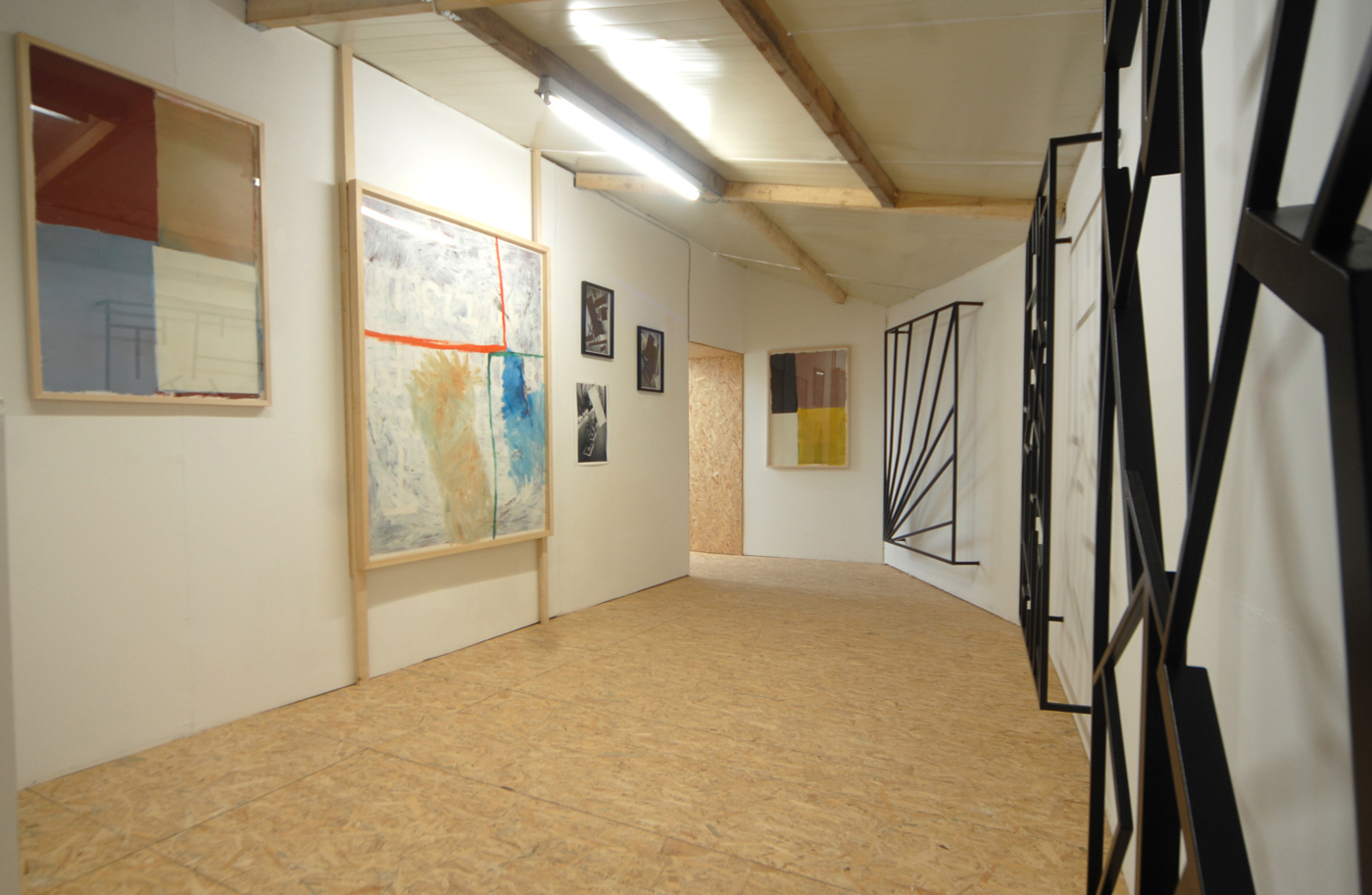 Exhibition view, Nosbaum Reding, Luxembourg, 2007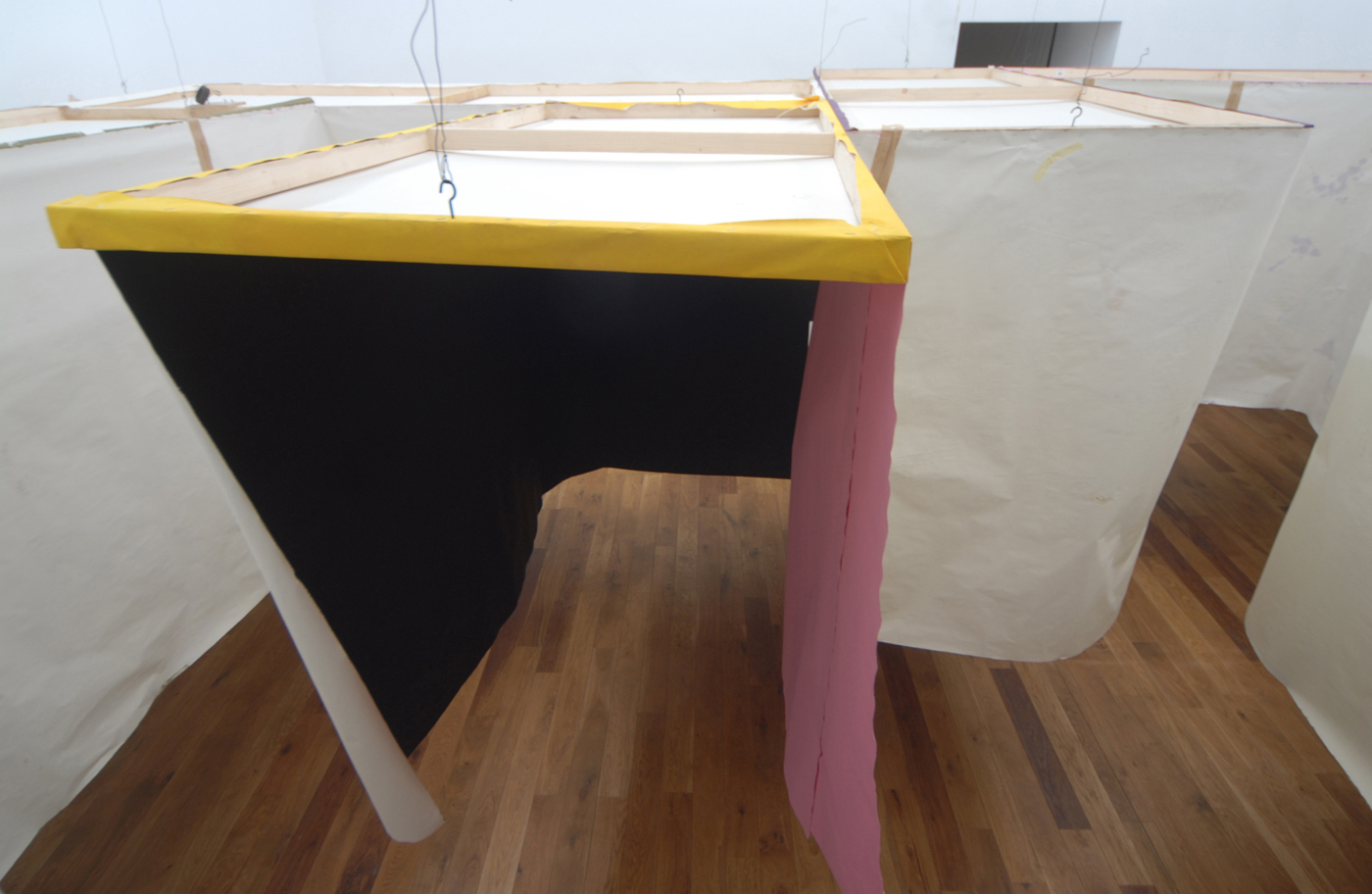 Exhibition view, Nosbaum Reding, Luxembourg, 2007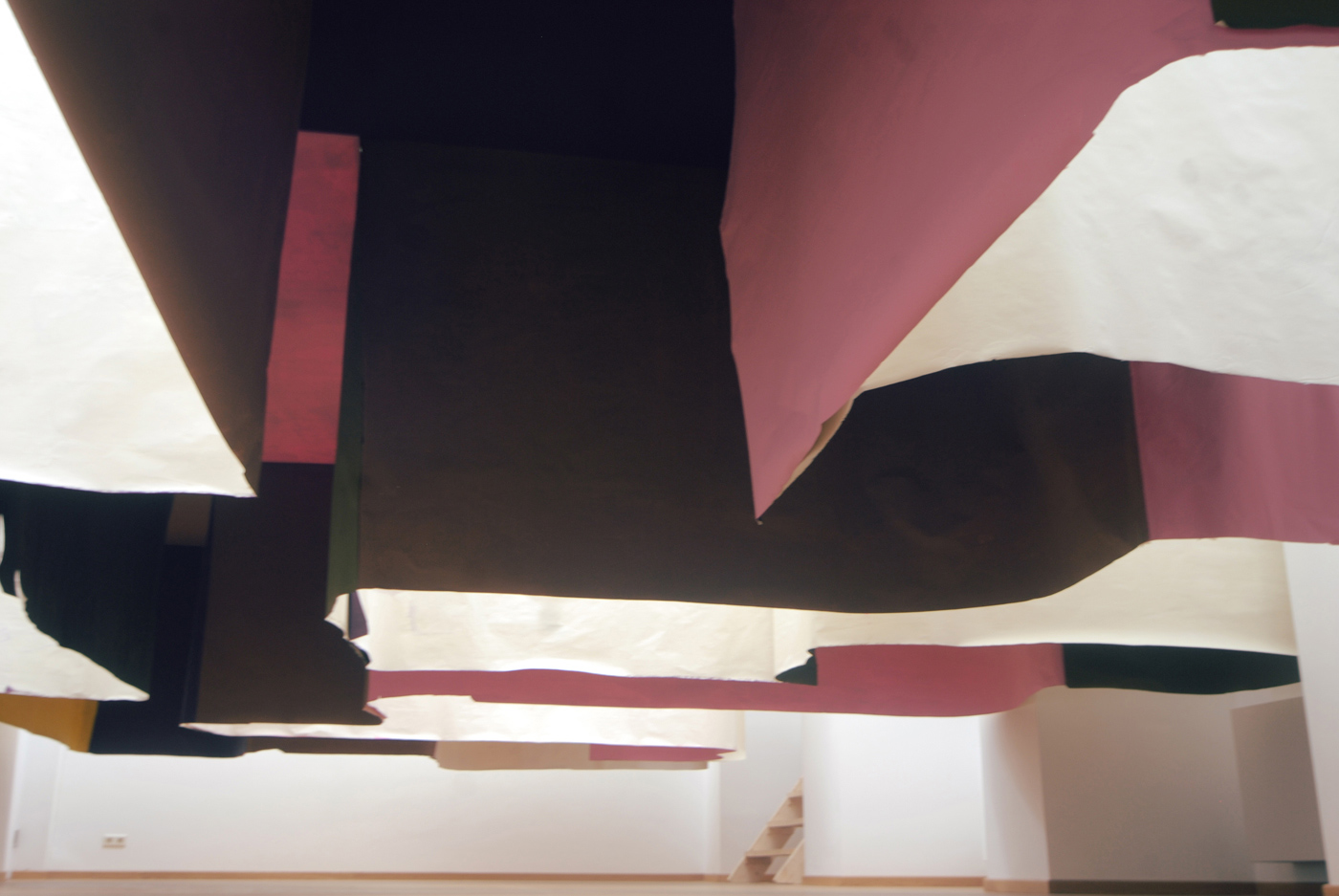 Exhibition view, Nosbaum Reding, Luxembourg, 2007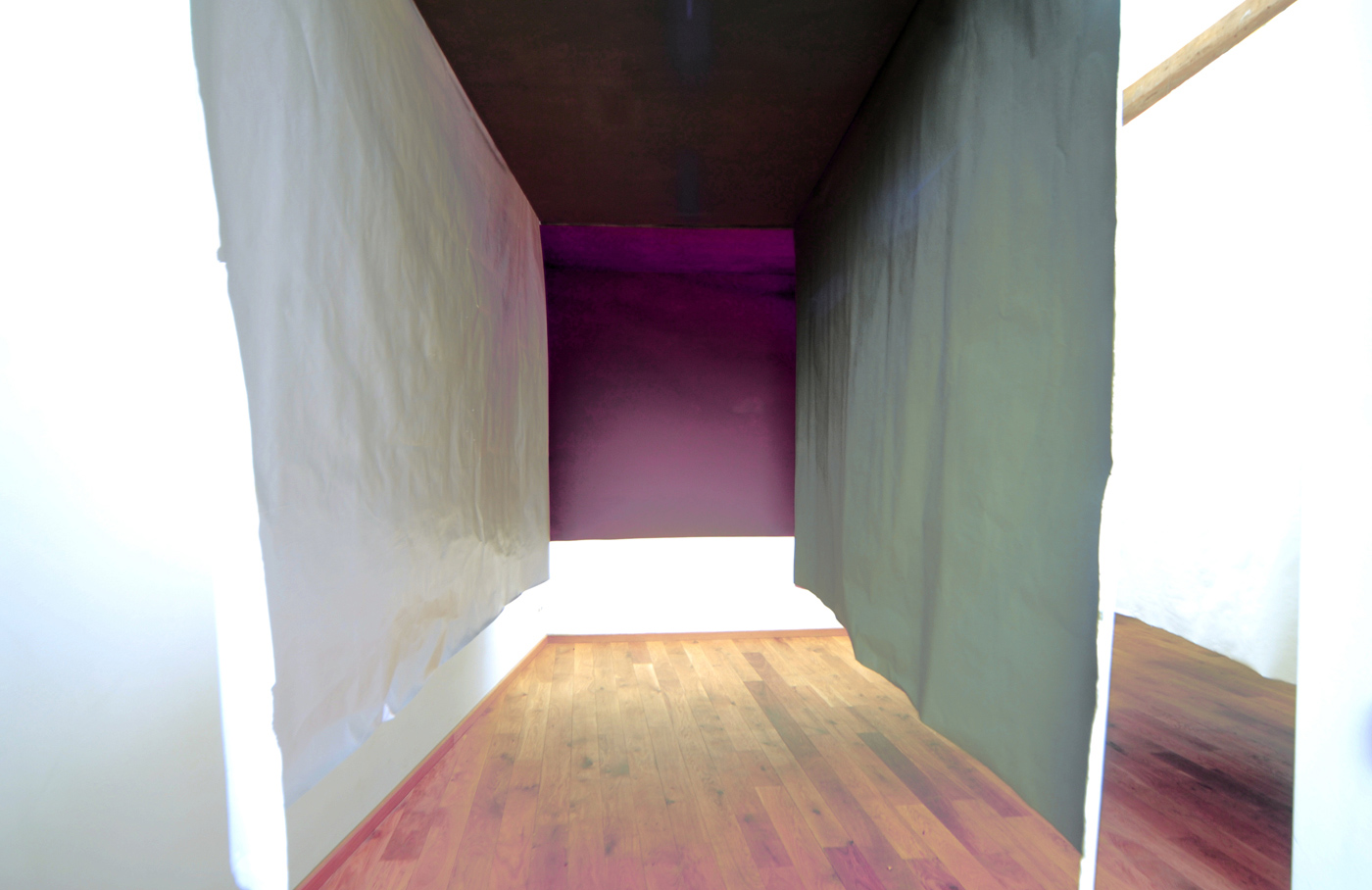 Exhibition view, Nosbaum Reding, Luxembourg, 2007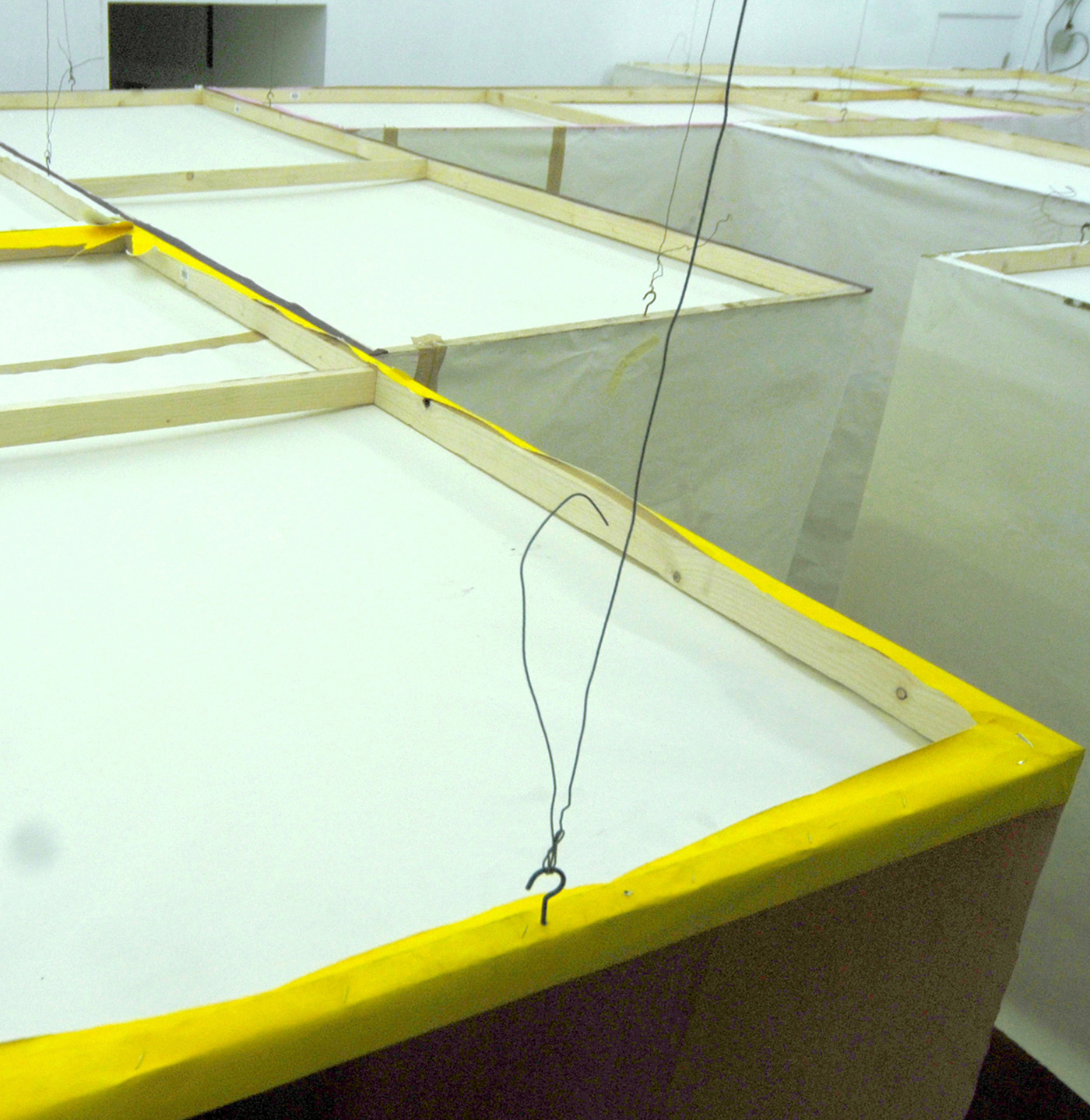 Exhibition view, Nosbaum Reding, Luxembourg, 2007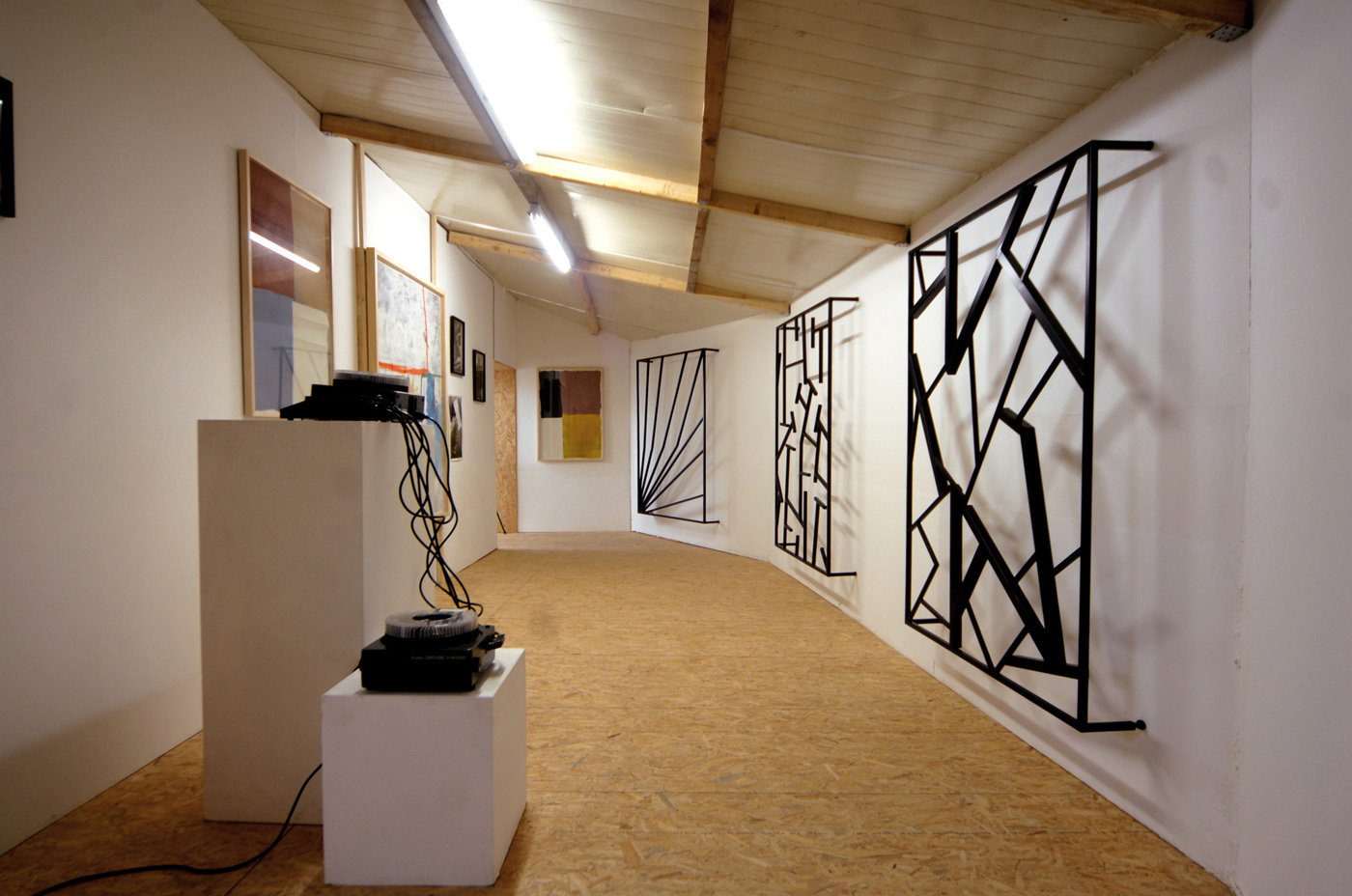 Exhibition view, Nosbaum Reding, Luxembourg, 2007
Informations
The labyrinth meanders through the gallery space, whereas the exhibition venue is outsourced to a favela like pavilion on the Corniche terrace. The materials are poor and rough: corrugated iron, gallons serve as the founding construction, paper, found materials. The way through the labyrinth is like a rich dive into the aesthetics of the modernism. The gangways and corridors deceive us, (miss-) lead and seduce us. Then finally the visitors find their way out through the window ? voilà the entrance to the pavilion. Slide shows, sculptures, paintings, photos and in situ made objects are on display. To find the way out of this domestic perversion another window provides the way back to the labyrinth. The labyrinth resembles the atmosphere of the known Sicilian labyrinth in Gibellina Vecchia. This tiny village was 1968 destroyed by an earthquake and Alberto Burri overformed 2005 all the remaining ruins with concrete, so that nowadays a labyrinth in the form of the former street pattern recalls the former structure.

Hugo Canoilas (*77, Portugal) is as well an abstract painter as a recycling propagandist. He revitalises political committed murals, which he discovered for example in the cityscapes of Lissabon or Budapest (works referring to the Portuguese Revolution of the Carnations or to the socialist time in Hungary). He is fond of the idea, that art is a co-production, a reaction. People sharing their ideas and their hands. He also provides structures to other artists or he starts initiatives to support the collective working process. For example he just finished the Morro project: seven artists were involved and completed the work of the preceding artist. Canoilas himself set the beginning point by constructing a wooden shade in the countryside. This minimalist structure went through several states. It grew. The idea grew. And finally the last artist in the row took down the whole construction. Just some marks, land art like, are now indicating the spot.

Canoilas is known for his commitment towards political and social ideas. 2006 he finished the Royal College in London and during the last half year he realized six big projects (Frankfurter Kunstverein, Fundaçao carmona e Costa Lissabon, Trafo ? House of Contemporary Arts, Budapest, Giefarte Contemporary Art Cabinet, Lissabon, The Morro Project, Costa da Caparica, Galeria Quadrado Azul, Lissabon). In February 2008 a big solo show of Hugo Canoilas will be on at the Centre de arte Contemporaneo Huarte in Pamplona (Spain). A catalogue will be published.