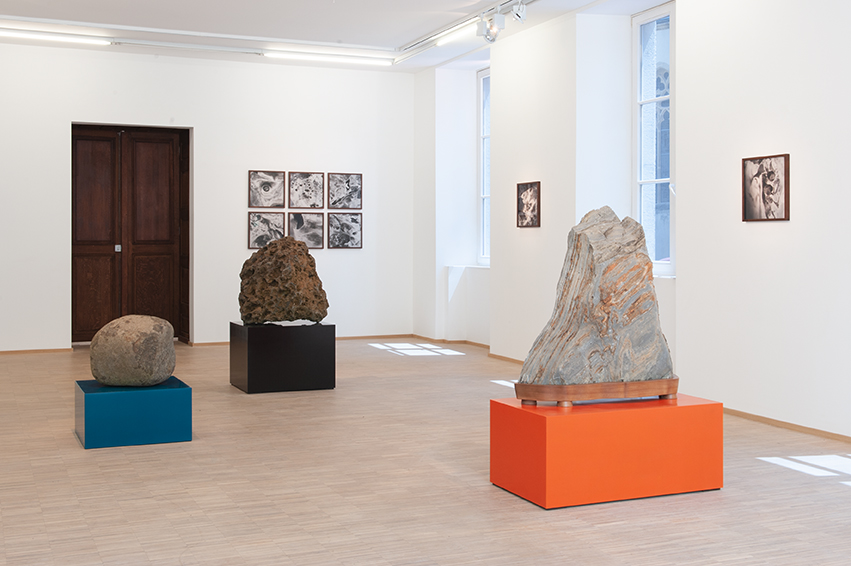 Exhibition view, Nosbaum Reding, Luxembourg, 2018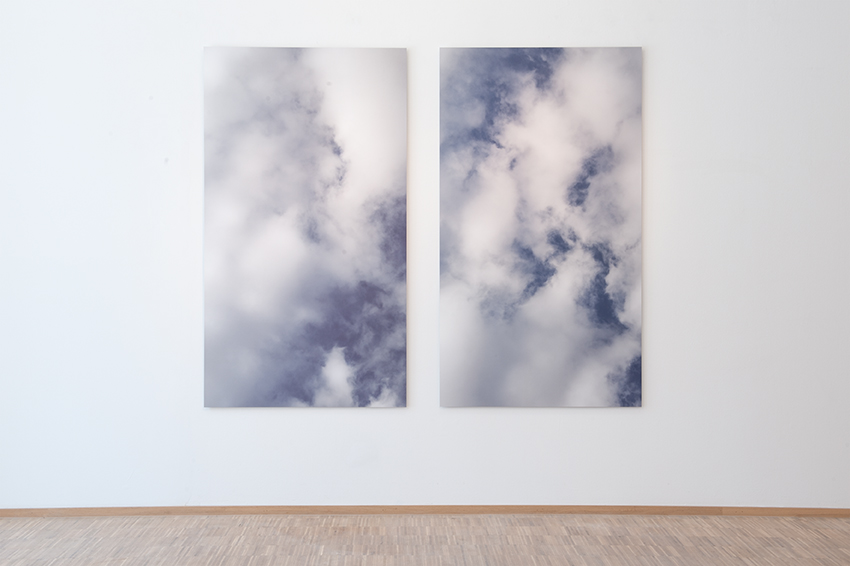 Exhibition view, Nosbaum Reding, Luxembourg, 2018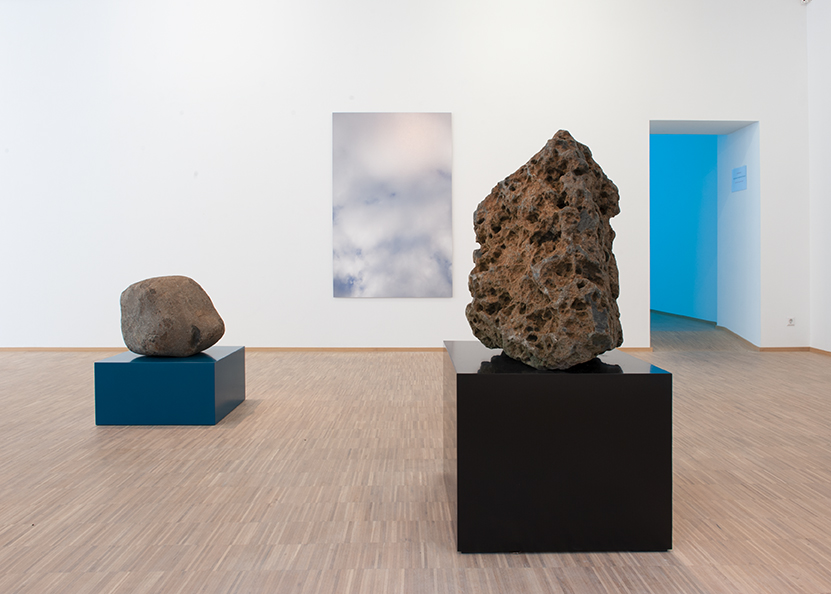 Exhibition view, Nosbaum Reding, Luxembourg, 2018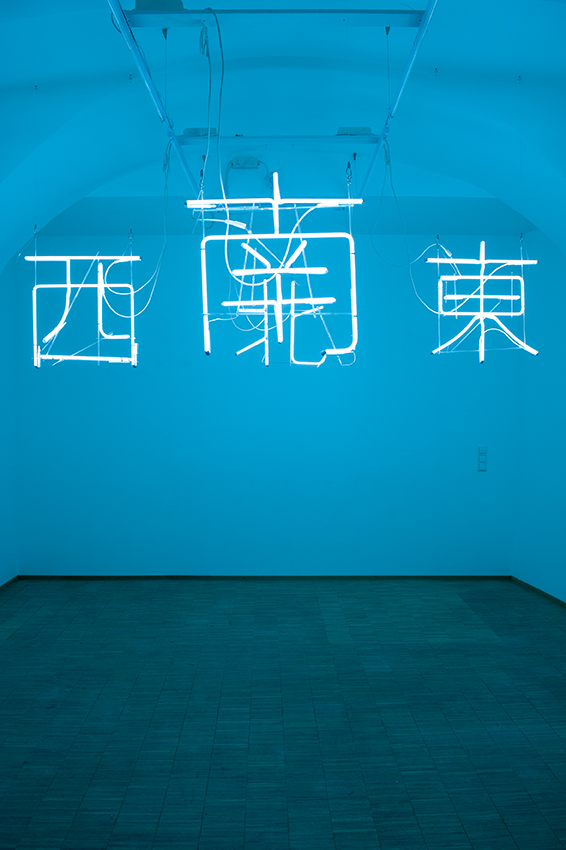 Exhibition view, Nosbaum Reding, Luxembourg, 2018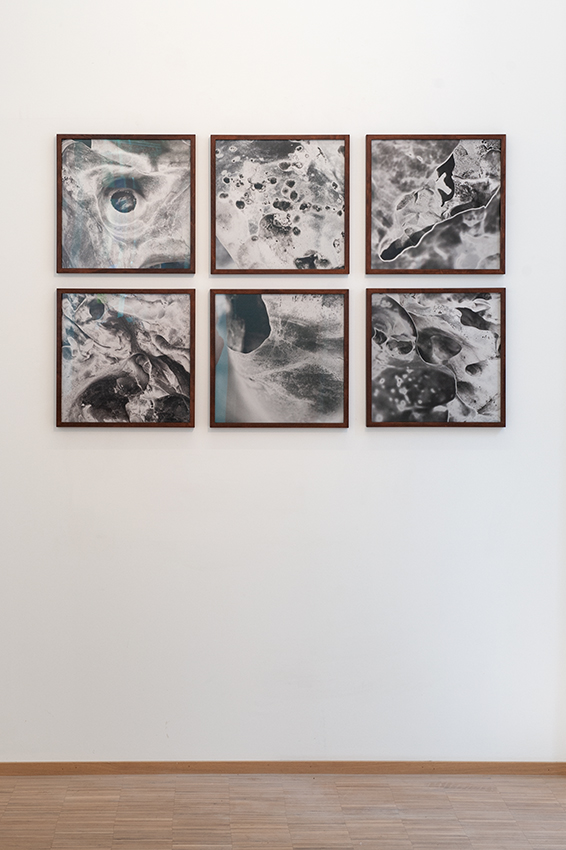 Exhibition view, Nosbaum Reding, Luxembourg, 2018
Exhibited Works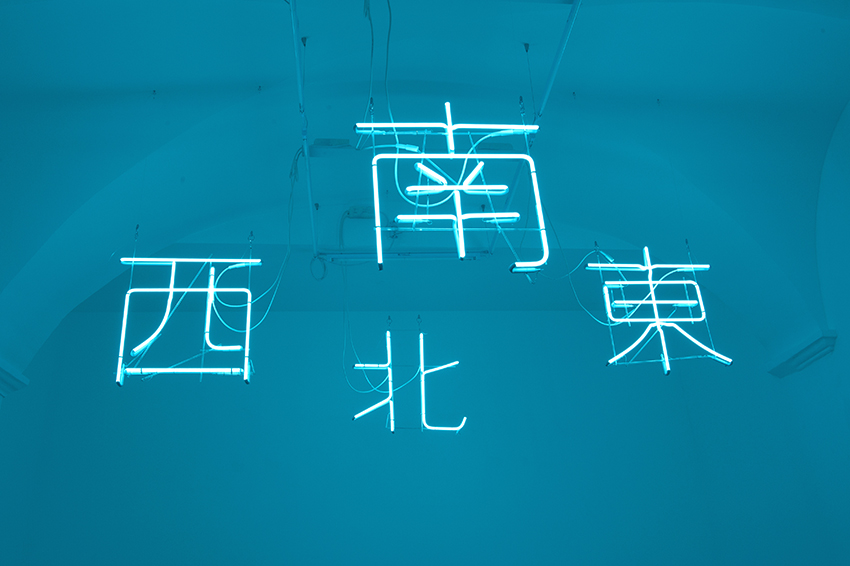 Su-Mei Tse
Dong, Xi, Nan, Bei (East, West, South, North)
, 2006
Neon
60 x 60 cm each sign
Edition of 5 ex
Not available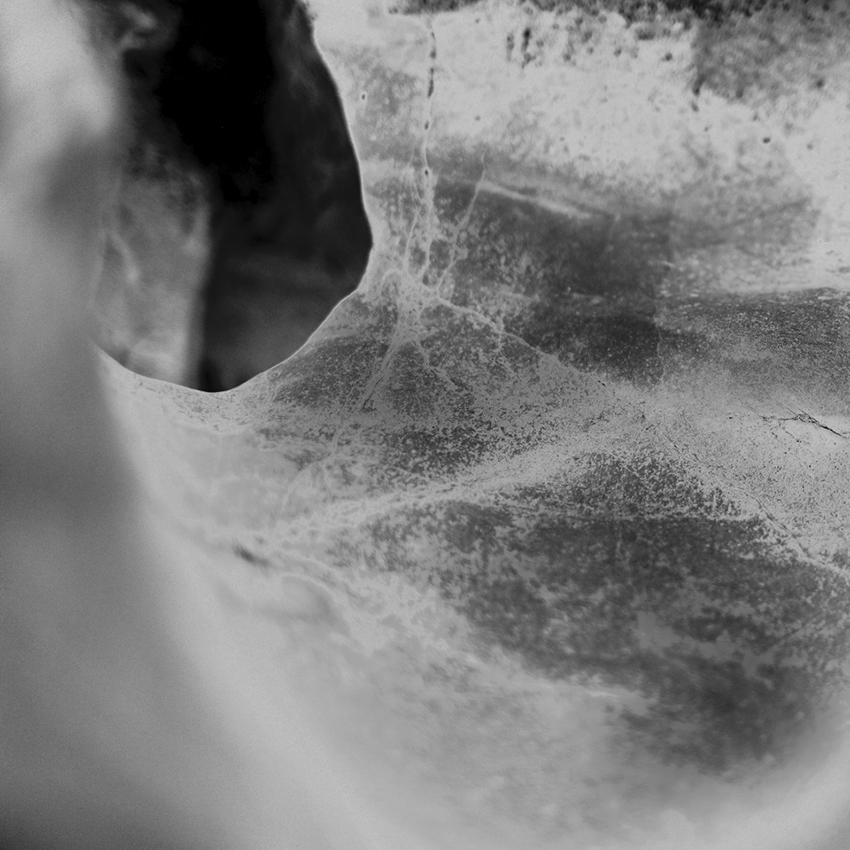 Su-Mei Tse
Stonescape #8
, 2017
ink jet on fine arts paper
Frame: 40 x 40 cm
Edition of 5 ex
Not available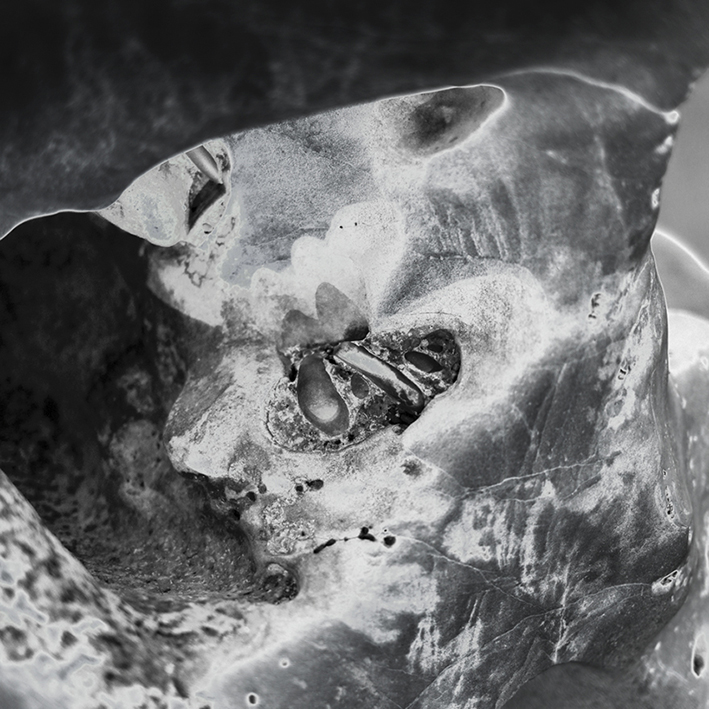 Su-Mei Tse
Stonescape #7
, 2017
ink jet on fine arts paper
Frame: 40 x 40 cm
Edition of 5 ex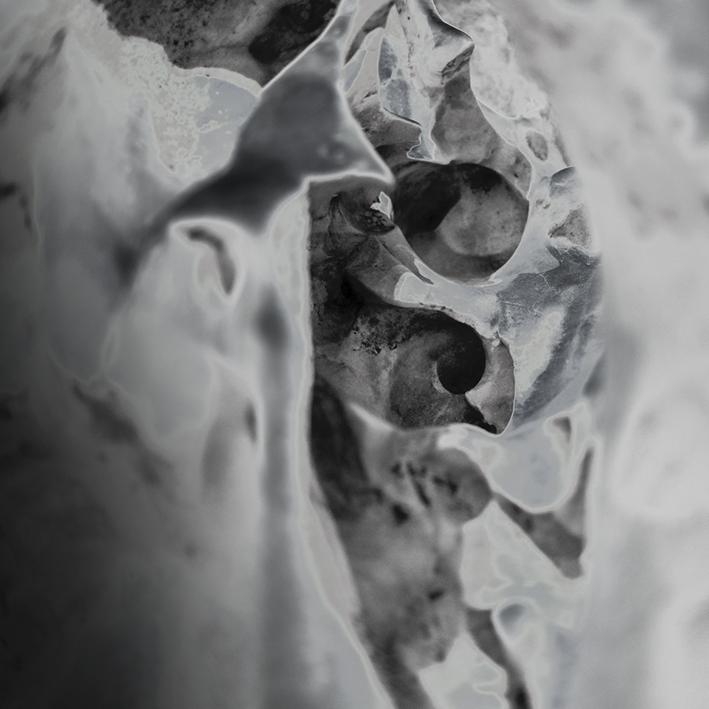 Su-Mei Tse
Stonescape #6
, 2017
ink jet on fine arts paper
Frame: 40 x 40 cm
Edition of 5 ex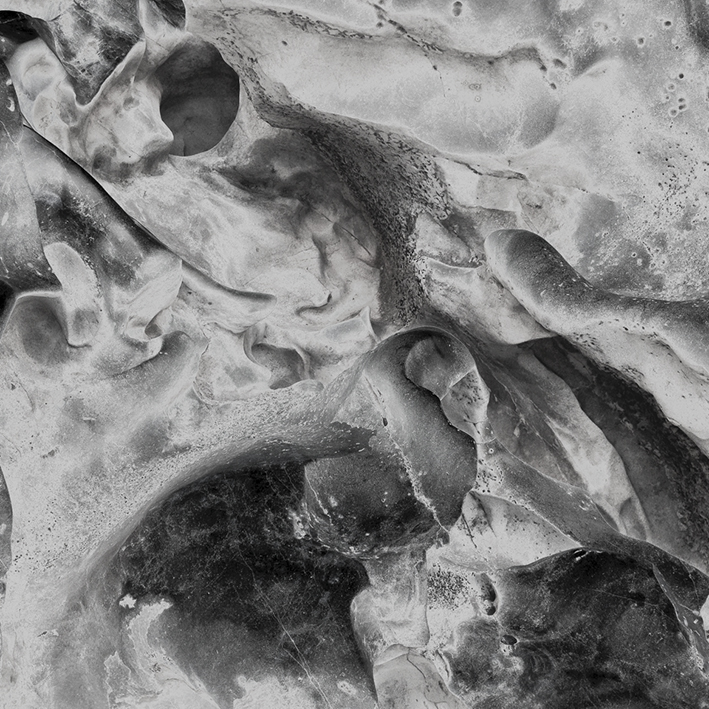 Su-Mei Tse
Stonescape #5
, 2017
ink jet on fine arts paper
Frame: 40 x 40 cm
Edition of 5 ex
Not available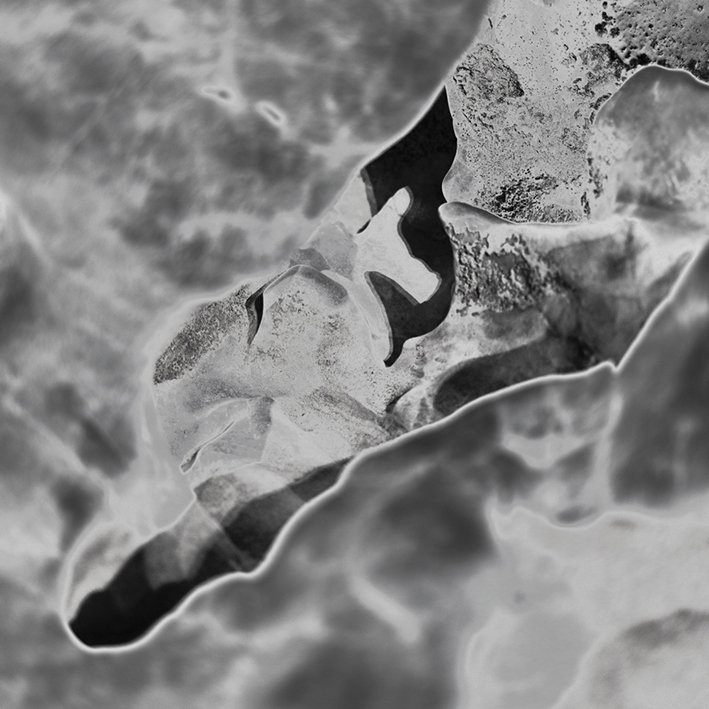 Su-Mei Tse
Stonescape #4
, 2017
ink jet on fine arts paper
Frame: 40 x 40 cm
Edition of 5 ex
Su-Mei Tse
Stonescape #3
, 2017
ink jet on fine arts paper
Frame: 40 x 40 cm
Edition of 5 ex
Not available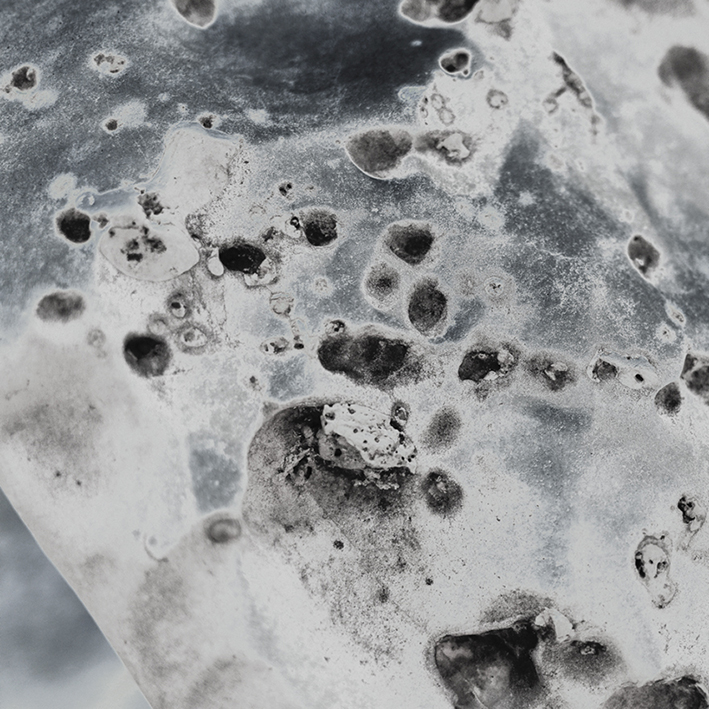 Su-Mei Tse
Stonescape #2
, 2017
ink jet on fine arts paper
Frame: 40 x 40 cm
Edition of 5 ex
Not available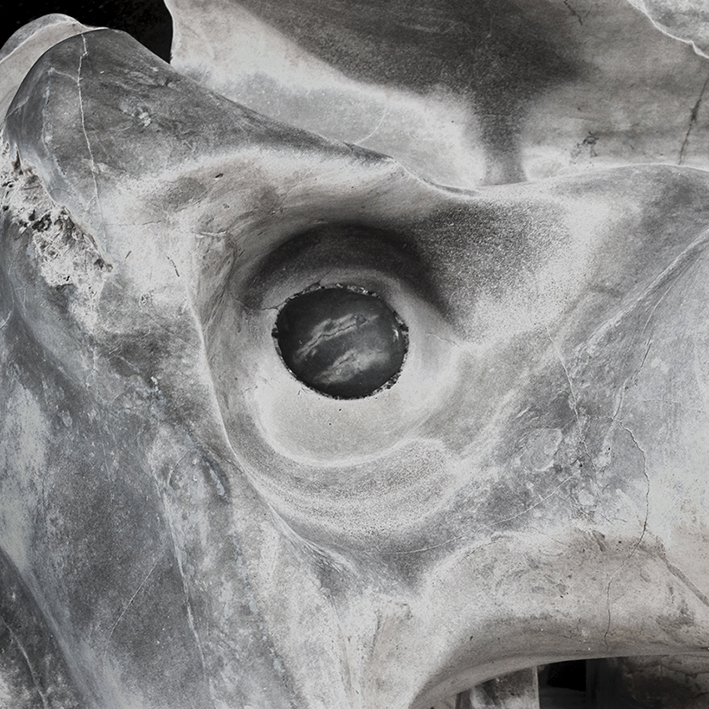 Su-Mei Tse
Stonescape #1
, 2017
ink jet on fine arts paper
Frame: 40 x 40 cm
Edition of 5 ex
Not available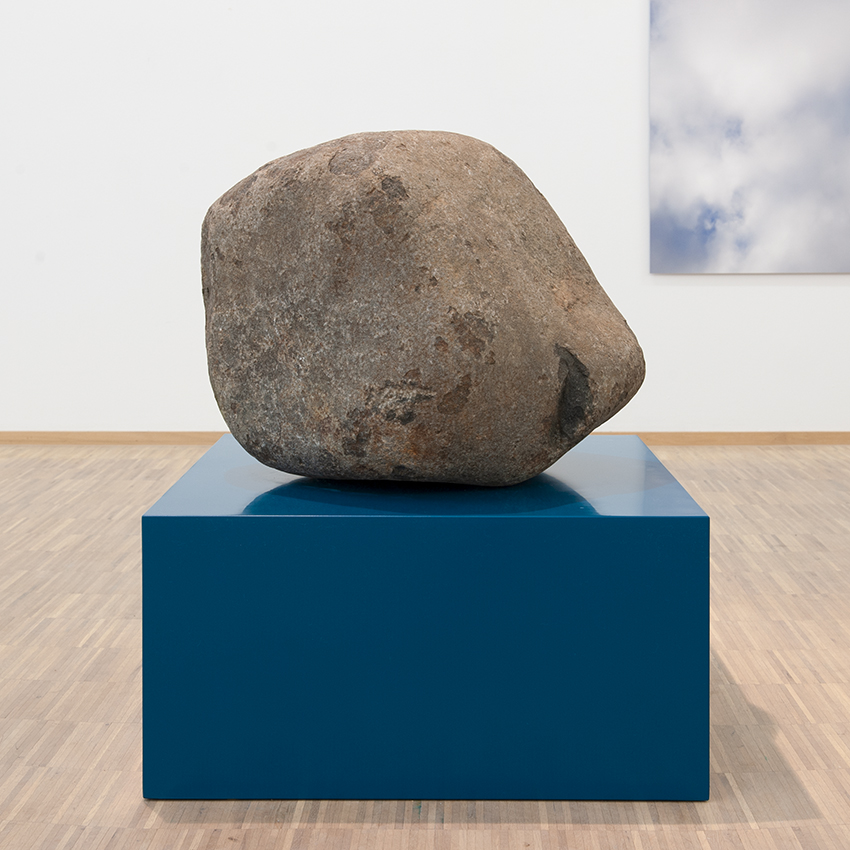 Su-Mei Tse
Stone II #3
, 2018
de la série Stone Collection
Found stone on blue wooden base
Stone (42 x 50 x 48 cm), base (31 x 59,6 x 59,6 cm)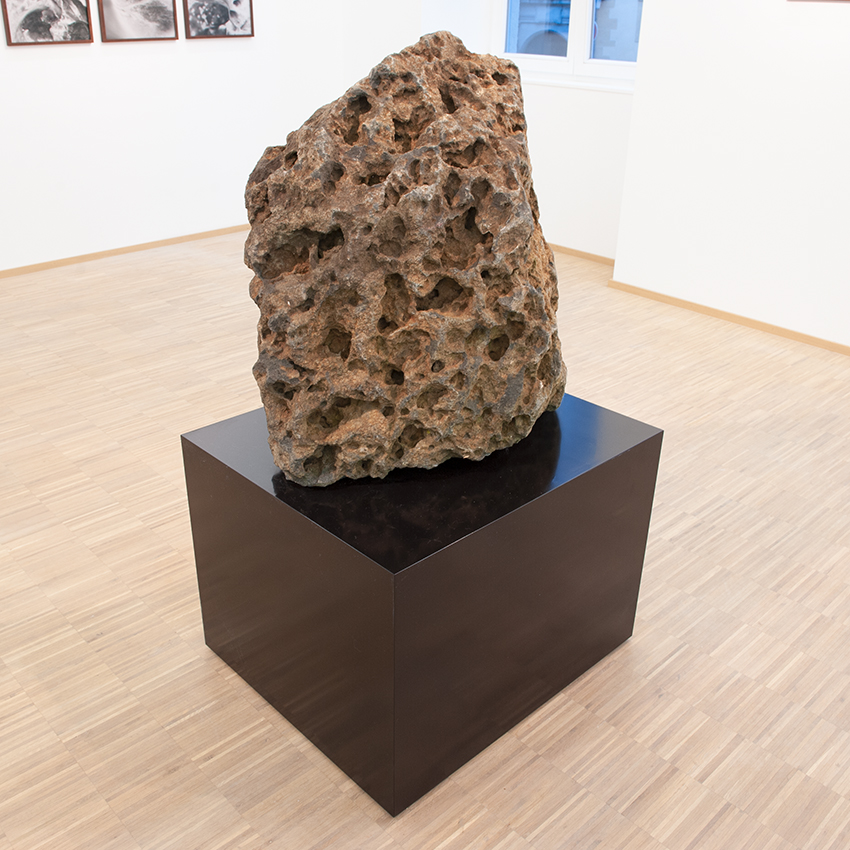 Su-Mei Tse
Stone II #2
, 2018
de la série Stone Collection
Found stone on black wooden base
Stone (80 x 53 x 77 cm), base (50 x 60 x 70 cm)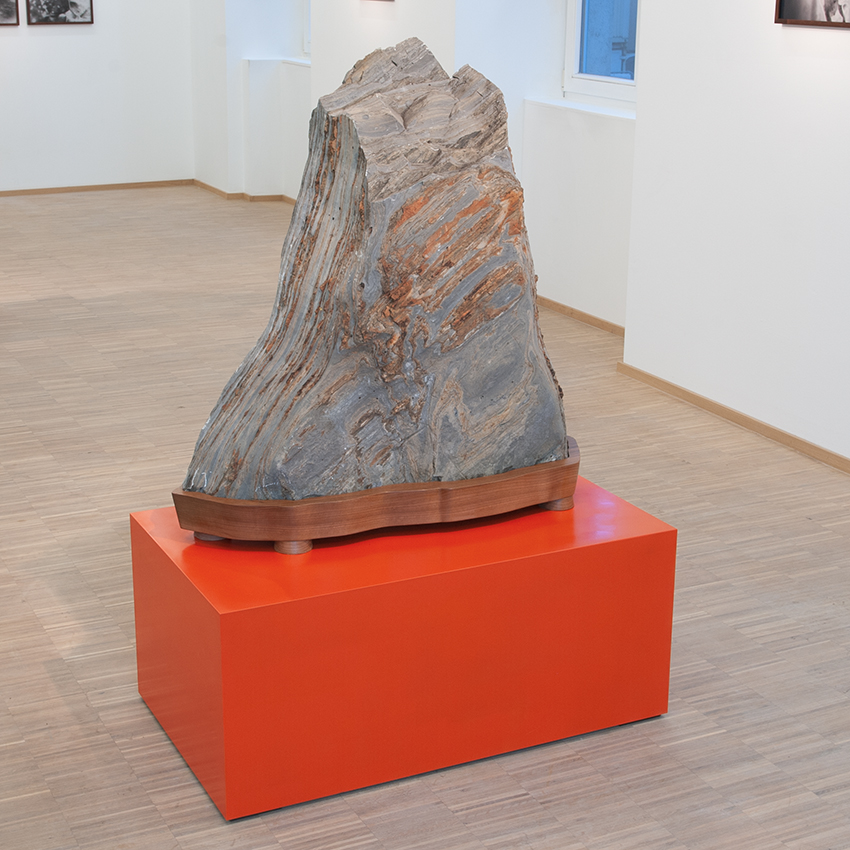 Su-Mei Tse
Stone ll #1 
, 2018
de la série Stone Collection
Found stone on orange wooden base
Stone (85 x 22 x 84 cm), base (40 x 55 x 95 cm)
Not available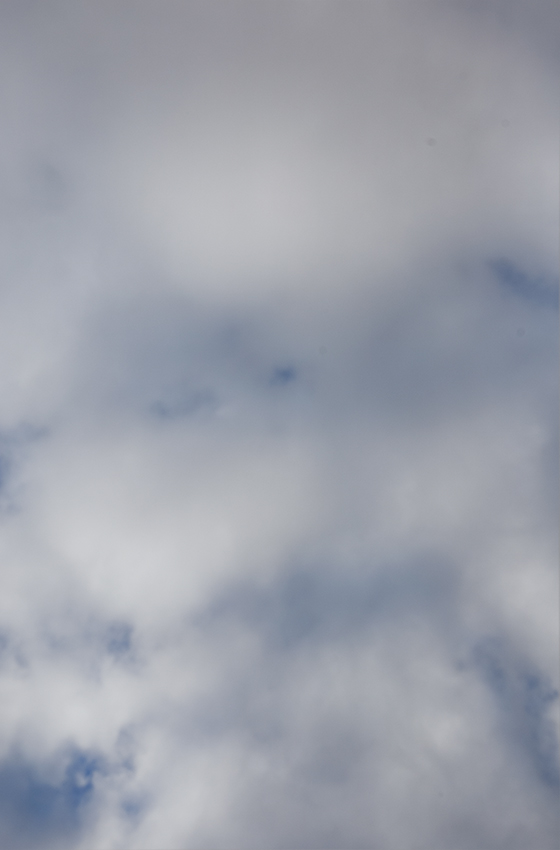 Su-Mei Tse
Sky #3
, 2018
Inkjet on fine arts paper
Image: 160 x 106 cm
Edition of 5 ex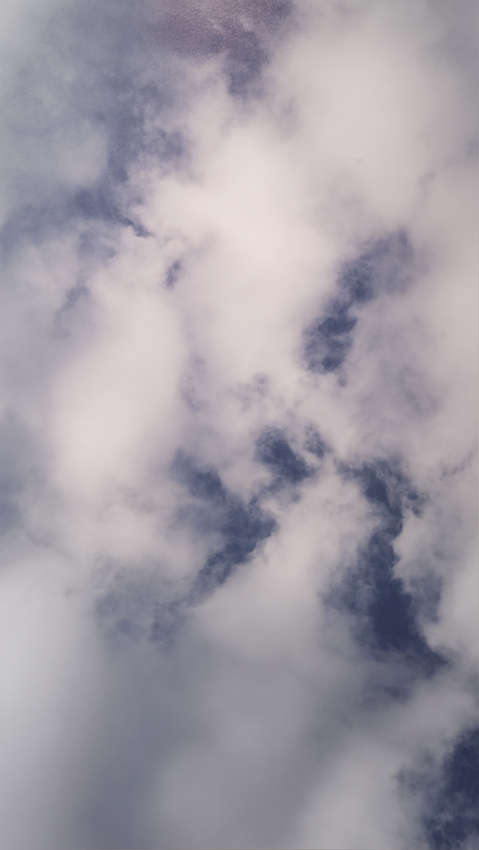 Su-Mei Tse
Sky #2
, 2018
Inkjet on fine arts paper
Image: 160 x 90 cm
Edition of 5 ex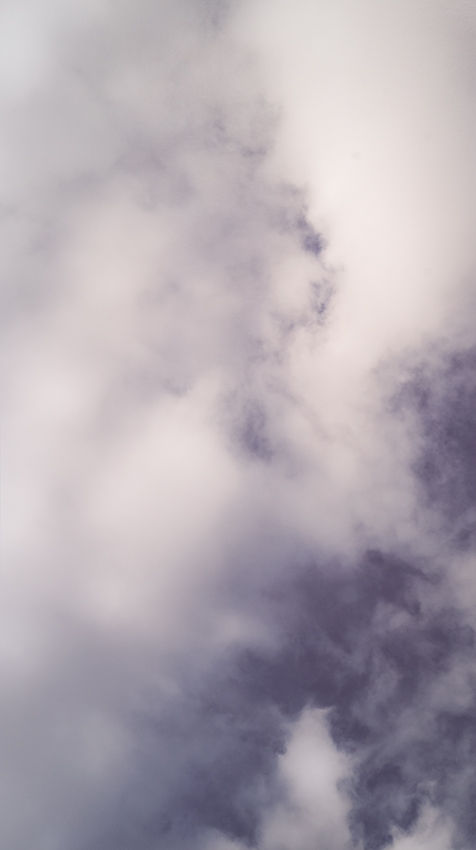 Su-Mei Tse
Sky #1
, 2018
Inkjet on fine arts paper
Image: 160 x 90 cm
Edition of 5 ex
Su-Mei Tse
Golden Trees (Reminiscences)
, 2018
Colour photograph on dibond, face mounted on acrylic
Image: 113 x 170 cm
Frame: 117 x 174 cm
Edition of 5 ex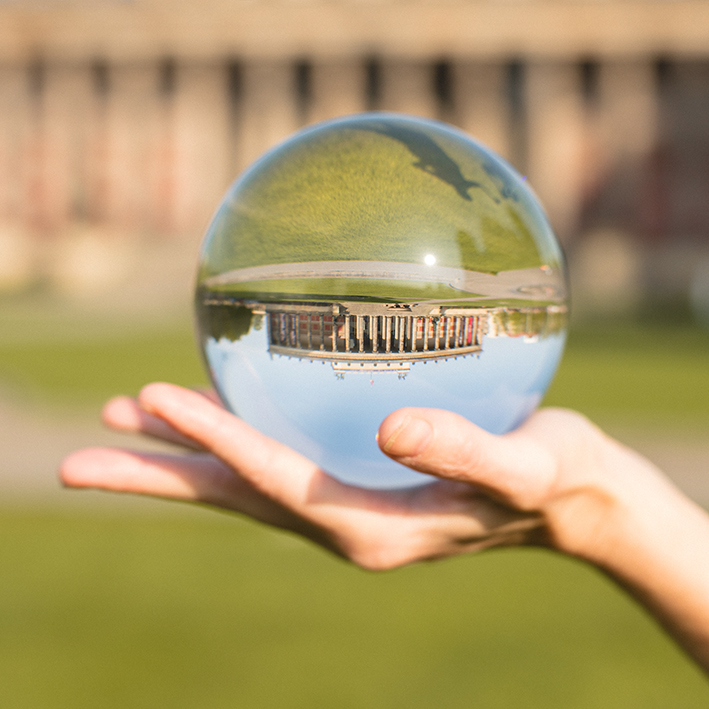 Su-Mei Tse
Gewisse Rahmenbedingungen 3 (Altes Museum, Berlin)
, 2017
Colour photograph on dibond, face mounted on acrylic 
Image: 75 x 75 cm
Edition of 5 ex
Informations
Comme son titre l'indique, la première exposition monographique de l'artiste luxembourgeoise Su-Mei Tse à la galerie Nosbaum Reding propose un parcours invitant à la concentration et à la contemplation. Rassemblant photographies, sculptureset installations récentes, walking and pausing . . . fonctionne comme une parenthèse, un espace de réflexion privilégié dans un monde atomisé où les impressions et sensations s'enchaînent dans un désordre troublant.
À ce titre, les oeuvres de l'artiste sont à rapprocher des considérations de Jun'ichiro Tanizaki (1886-1965) dans Éloge de l'ombre, ouvrage paru en 1933, dans lequel l?écrivain tente de définir une esthétique proprement japonaise face aux apports culturels de la modernité occidentale. L'auteur y identifie le vide, l'absence, la pause comme signifiants clés que les technologies de reproduction mécanique (photographie, film, radio...), venues de l'Ouest, ont pour particularité d'estomper.
S'opposant à cette peur du vide qui caractérise le monde contemporain, l'oeuvre de Su-Mei Tse s'articule précisément autour du néant, du suspens ou du répit comme déclencheurs d'une prise de conscience d'ordre existentiel : « En privilégiant des modes d'apparition tels que la respiration, l'évanescence, la suggestion ou l'ellipse », écrit Christophe Gallois, commissaire d'exposition au Mudam, « les oeuvres de Su-Mei Tse partagent la nature à la fois nette et floue, précise et insaisissable, proche et lointaine qui caractérise les images mentales. »
Il en va ainsi de Golden Trees (Reminiscences) (2018), photographie d'une clairière qui évoque directement les célèbres Forêts de bouleaux (1901-1904) de Gustave Klimt. Feuilles verdoyantes, lumière mordorée, ordonnancement parfait : tout dans cette composition bucolique s'accorde pour former une sorte d'image rémanente d'un tableau du symboliste autrichien. Les trois oeuvres de la série Sky (2018), qui donnent à voir des nuages photographiés à quelques secondes d'intervalle, s'intéressent à l?écart entre réalité et perception en feignant de mesurer les différences entre impressions successives d'une même partie du ciel.
Les Scholar Rocks renvoient à la tradition historique des « rochers de lettrés », pierres collectionnées par les savants chinois comme objets de contemplation et d'inspiration en raison de leurs formes évocatrices. Objets reliant le microcosme et le macrocosme dans la pensée chinoise, les rochers sont ici présentés sur des socles, telles des sculptures réalisées par la main de l'homme, renversant ainsi le rapport présumé entre nature et culture.
La vidéo Gewisse Rahmenbedingungen (2015-2017), dont l'artiste expose ici un photogramme (Gewisse Rahmenbedingungen 3 [Altes Museum]), s'intéresse à cette même relation en faisant se réfléchir dans une boule de verre manipulée par une jongleuse des parangons de la civilisation occidentale (ici le Altes Museum à Berlin). Par le jeu de l'optique et du mouvement, les images qui en résultent donnent à voir « un monde flottant, aérien, dans lequel les monuments, dégagés de leur gangue historique, se voient ré-echantés » (Ch. Gallois). Ce rapport ambigu entre mouvement et suspension sous-tend également la série de photographies intitulée Stonescape (2017), dont la texture évoque la technique du dessin au fusain.
Les néons calligraphiques composant Dong Xi Nan Bei (E, W, S, N) (2006) figurent les quatre points cardinaux d'une boussole. Les signes sont accrochés dans l'espace selon leurs directions réelles. Or, il s'avère que les directions chinoises ne se suivent pas dans le même ordre qu?en Occident ; témoignant d'une conception horizontale de l'espace, l'Est y vient en effet en premier. L'artiste souligne ainsi la relativité de toute perception et nous invite à interroger sans cesse nos aprioris culturels.
---

As its title suggests, the first monographic exhibition of the Luxembourgish artist Su-Mei Tse at Nosbaum Reding gallery takes visitors on a contemplative journey. Bringing together recent photographs, sculptures and installations, walking and pausing . . . acts as a parenthesis, a rare space of concentrated reflection in a fragmented world of seemingly random impressions and sensations.

In this regard, the works of the artist echo the musings of Jun'ichiro Tanizaki (1886-1965) in his book In Praise of Shadows, published in 1933, in which the writer attempts to outline the characteristics of a quintessentially Japanese aesthetic against the cultural achievements of Western modernity. Tanizaki identifies emptiness, absence and pause as key signifiers that are obscured by Western technologies of mechanical reproduction (photography, film, radio...).

Against this fear of emptiness that characterises the contemporary world, Su-Mei Tse deliberately articulates her work around voids, pauses or moments of respite as potential triggers of existential awareness: "By favouring modes of manifestation like respiration, evanescence, suggestion or ellipsis", writes Christophe Gallois, curator at Mudam, "the works of Su-Mei Tse share the same characteristics as mental images, of being both sharp and hazy, precise and ungraspable, close and distant."
This is certainly true for Golden Trees (Reminiscences) (2018), a photograph of a forest clearing evocative of Gustav Klimt's famous Birch Forests (1901?1904). Green leaves, golden light, pitch-perfect arrangement... everything in this bucolic composition combines to form a reminiscence of a painting by the famous Austrian symbolist. The three works in the series Sky (2018), depicting clouds photographed at short intervals, are interested in the gap between reality and perception, pretending to gauge the differences between successive impressions of the same excerpt of the sky.
The Scholar Rocks refer to the historical tradition of stones collected by Chinese literati as objects of contemplation and inspiration on account of their suggestive forms. Linking the microcosm to the macrocosm in Chinese thought, the rocks are here presented on plinths like man-made sculptures, reversing the presumed relationship between nature and culture.

The video Gewisse Rahmenbedingungen (2015?2017), from which the artist presents a still image (Gewisse Rahmenbedingungen 3 [Altes Museum]), also looks at this relationship. It shows paragons of Western civilisation (here the Altes Museum in Berlin) reflecting in a glass ball manipulated by a juggler. Thanks to the interplay of optics and movement, the resulting images create a "floating, airy world in which the monuments, freed from their historic burden, are re-enchanted" (Ch. Gallois). This relationship between movement and suspension also underpins the photographic series titled Stonescapes (2017), whose texture is evocative of charcoal drawings.
The calligraphic neon signs of Dong Xi Nan Bei (E, W, S, N) (2006) mark the four cardinal points of the compass in Chinese language. The signs have been installed in the exhibition space according to their actual directions. However, Chinese directions follow a different order than in the West; evidencing a horizontal conception of space, they start with the East. The artist thus underlines the relativity of human perception and invites viewers to continually question their cultural preconceptions.