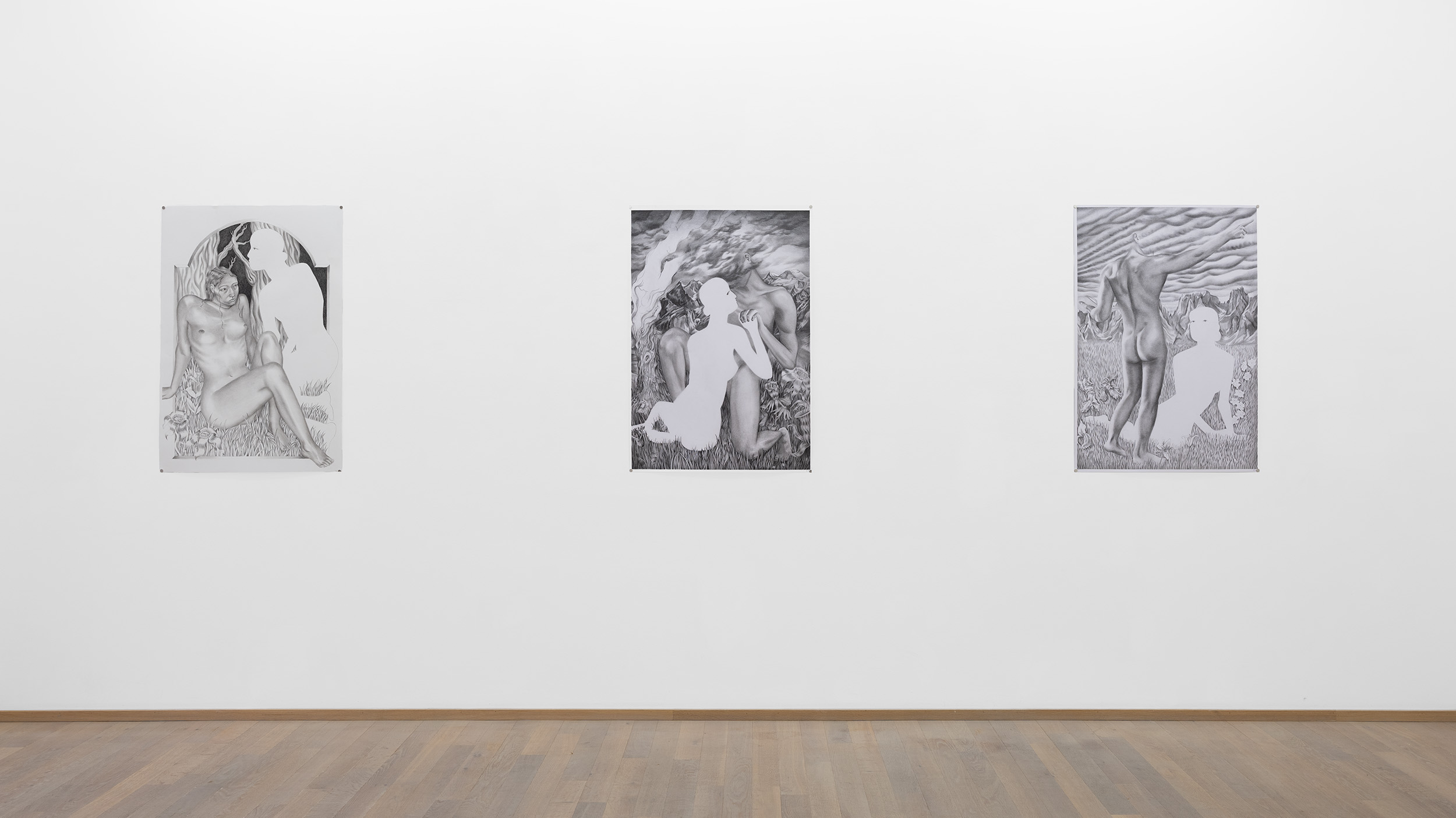 Exhibition view, Nosbaum Reding, Luxembourg projects, 2023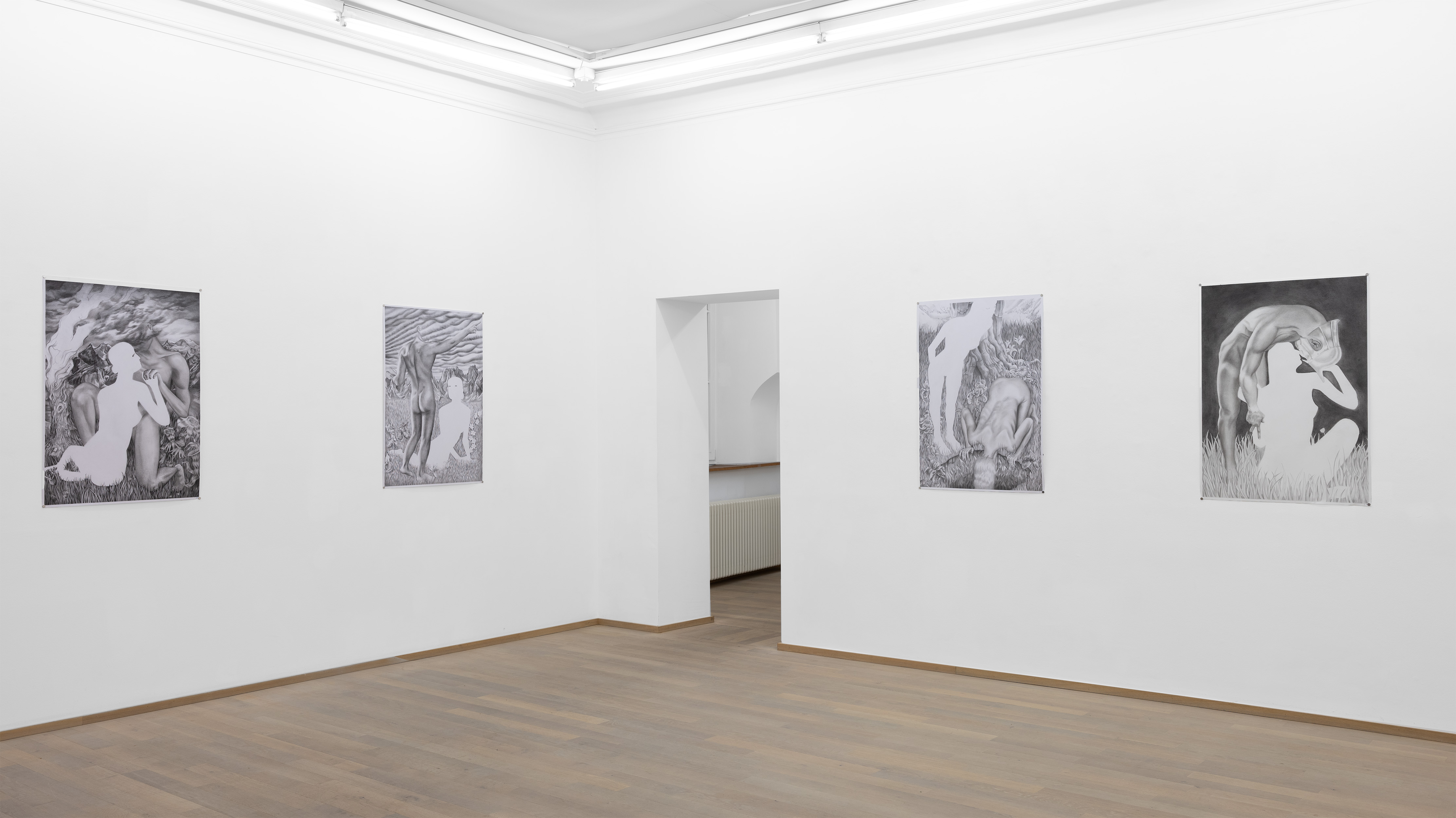 Exhibition view, Nosbaum Reding, Luxembourg projects, 2023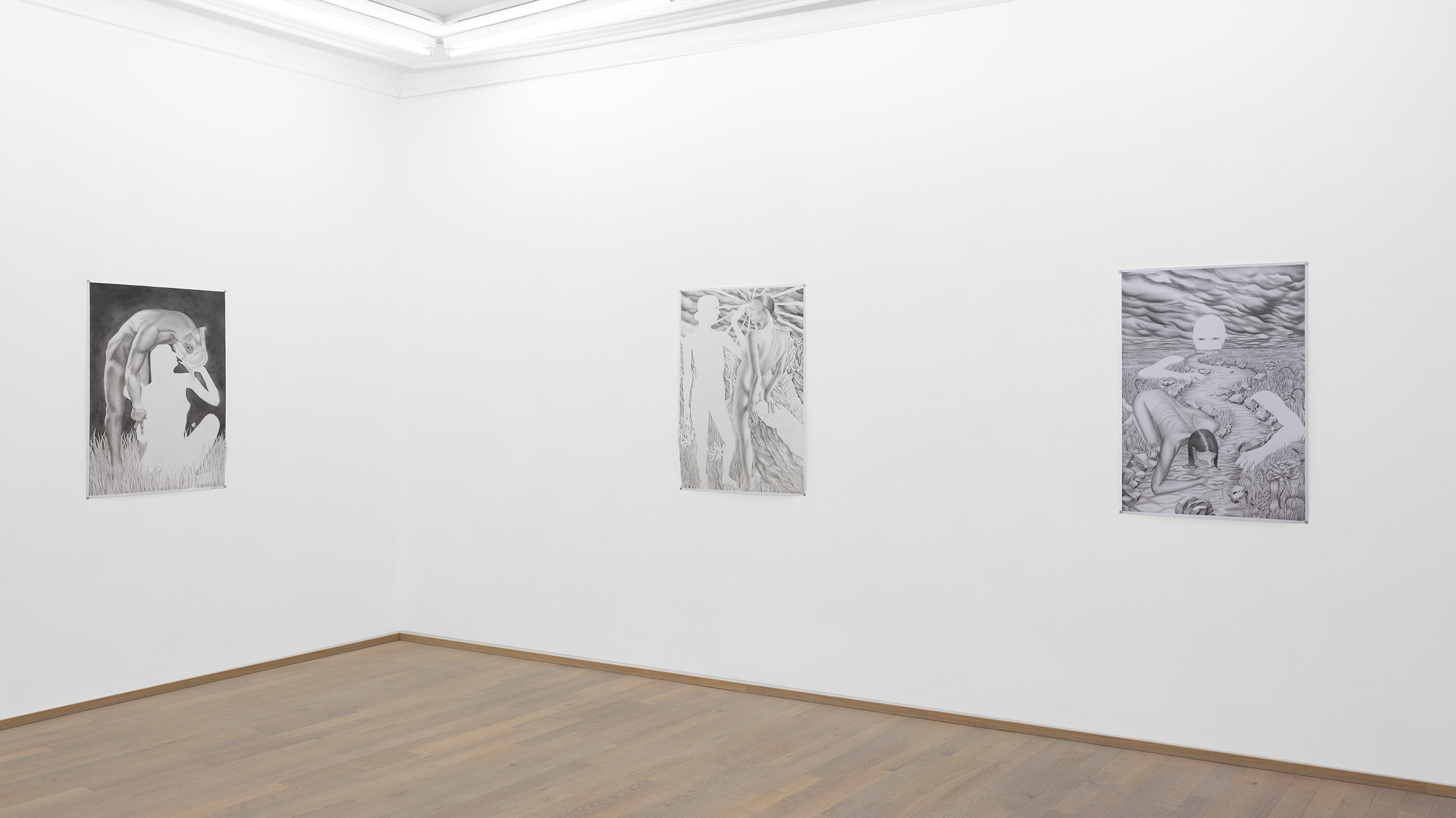 Exhibition view, Nosbaum Reding, Luxembourg projects, 2023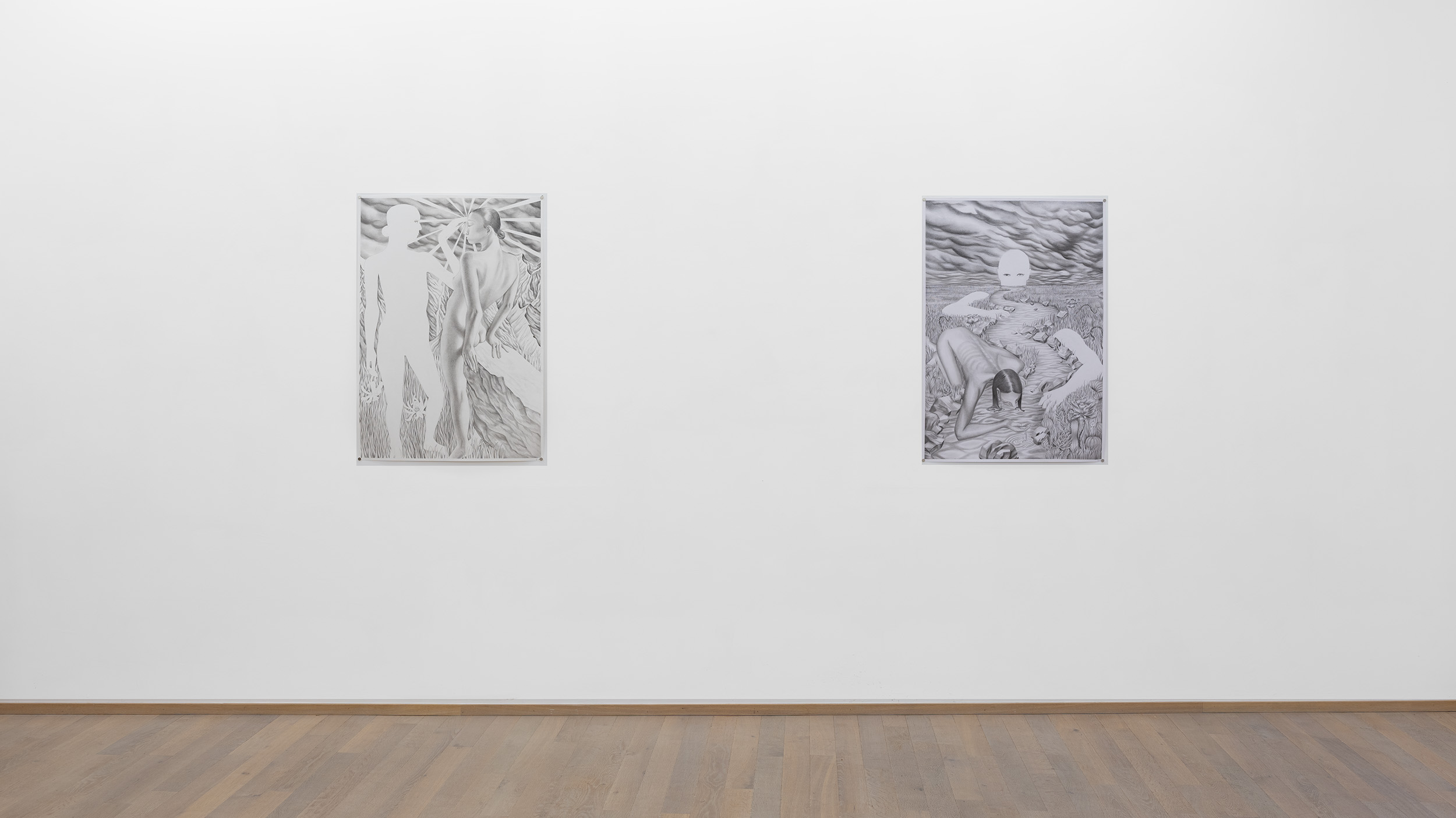 Exhibition view, Nosbaum Reding, Luxembourg projects, 2023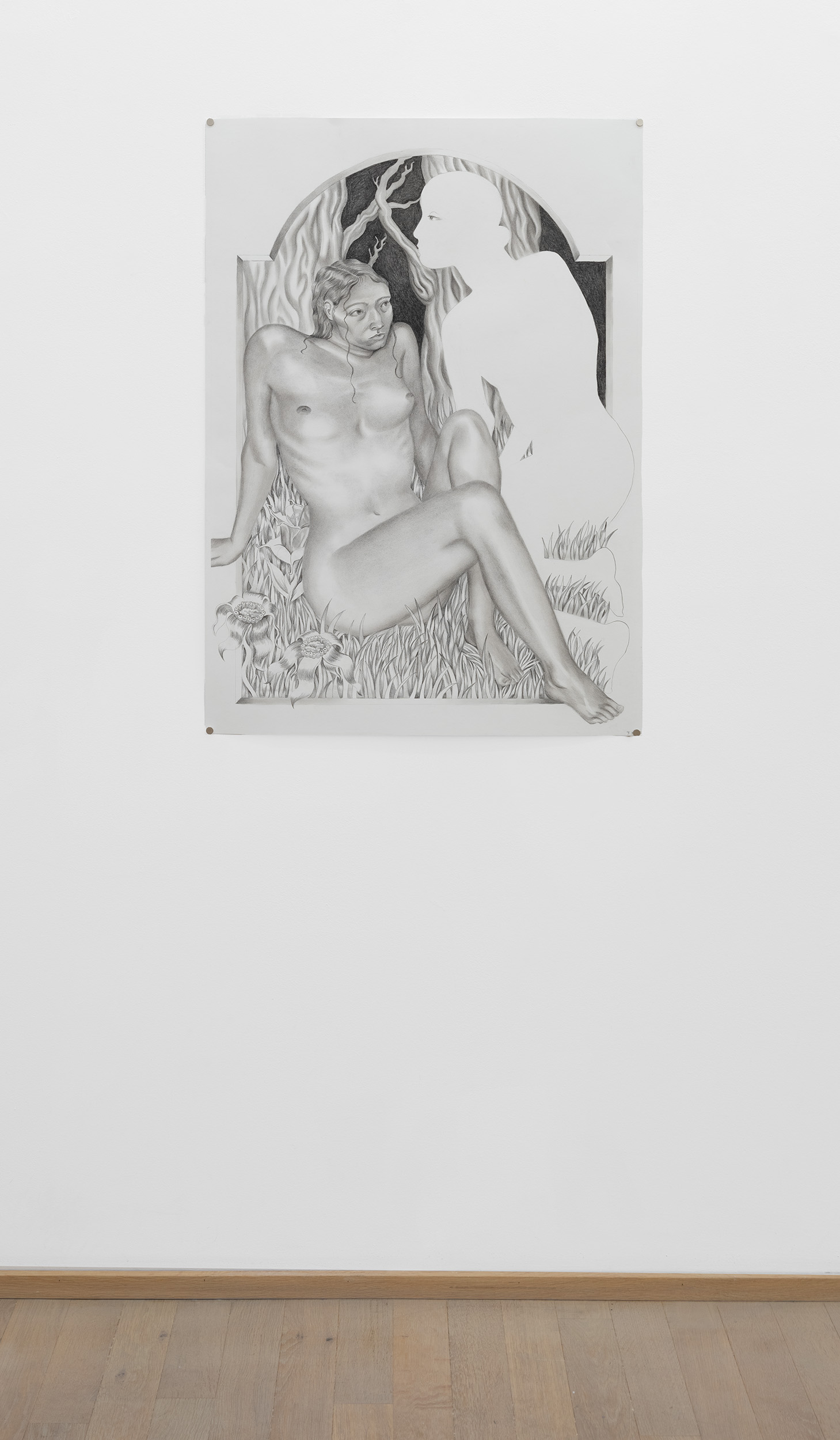 Exhibition view, Nosbaum Reding, Luxembourg projects, 2023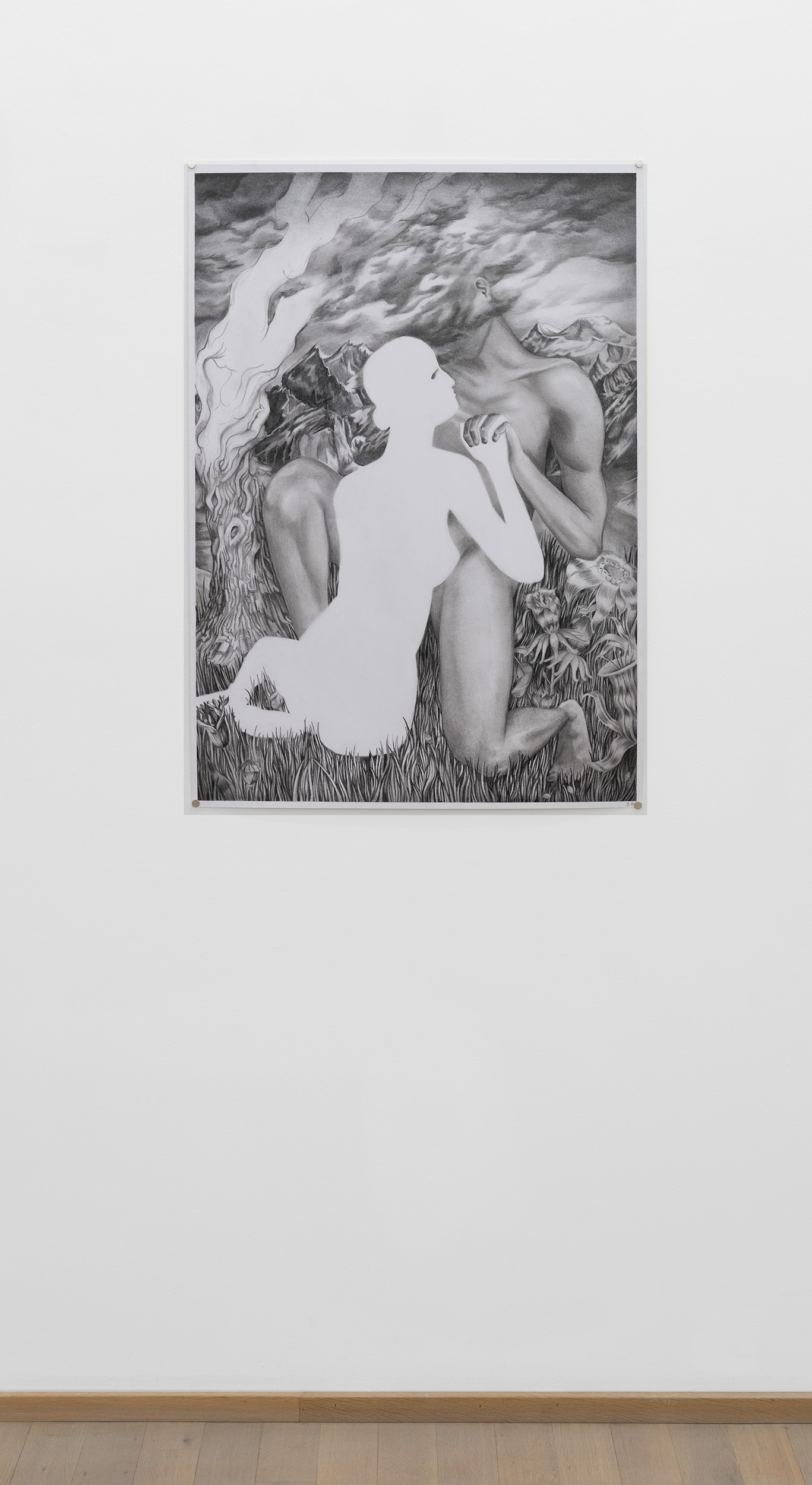 Exhibition view, Nosbaum Reding, Luxembourg projects, 2023
Exhibited Works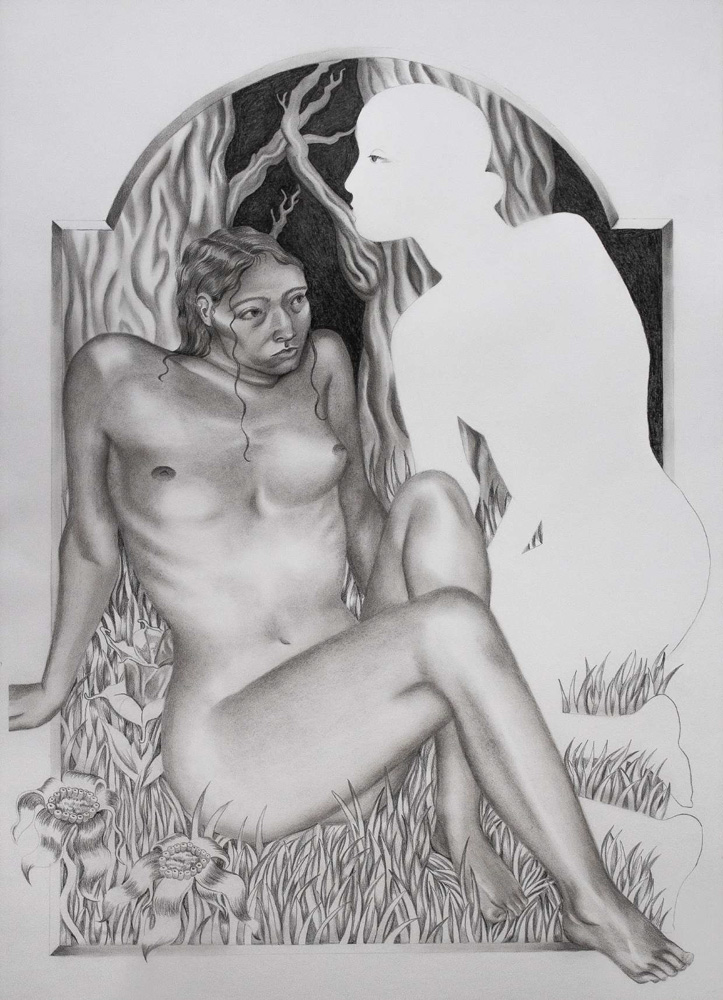 Jeanne Mons
Tu ne peux pas te relire mais tu peux signer
, 2023
Fusain sur papier
39.37 x 27.56 in ( 100 x 70 cm )
Jeanne Mons
Endurcis-toi vieux coeur entends les cris perçants
, 2023
Fusain sur papier
39.37 x 27.56 in ( 100 x 70 cm )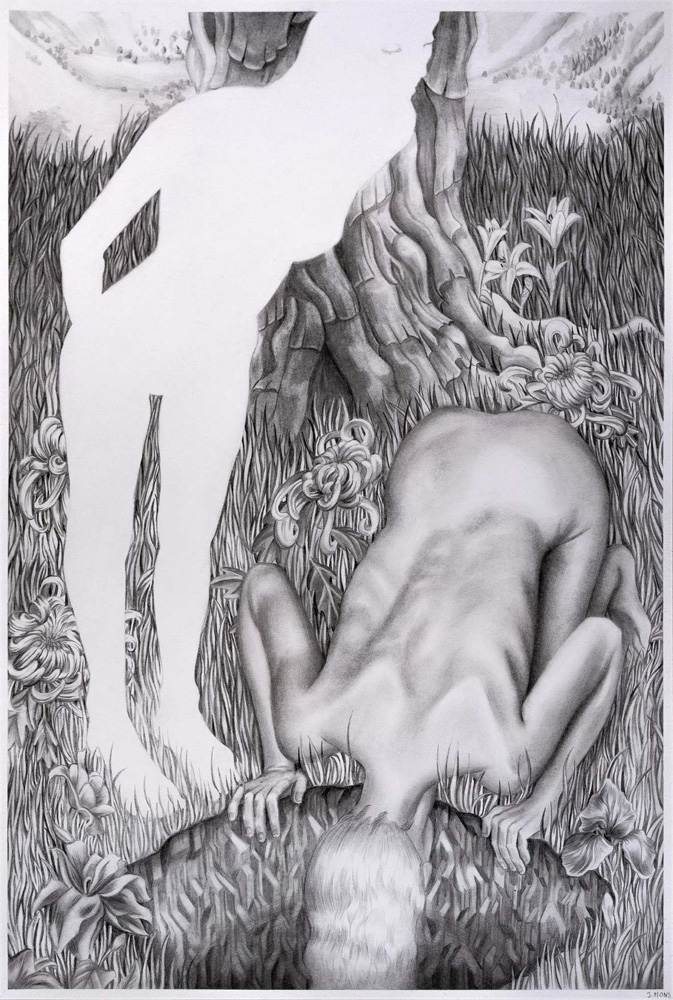 Jeanne Mons
Entre le monde de la réalité et moi, il n'y a plus aujourd'hui d'épaisseur tristesse
, 2023
Fusain sur papier
39.37 x 27.56 in ( 100 x 70 cm )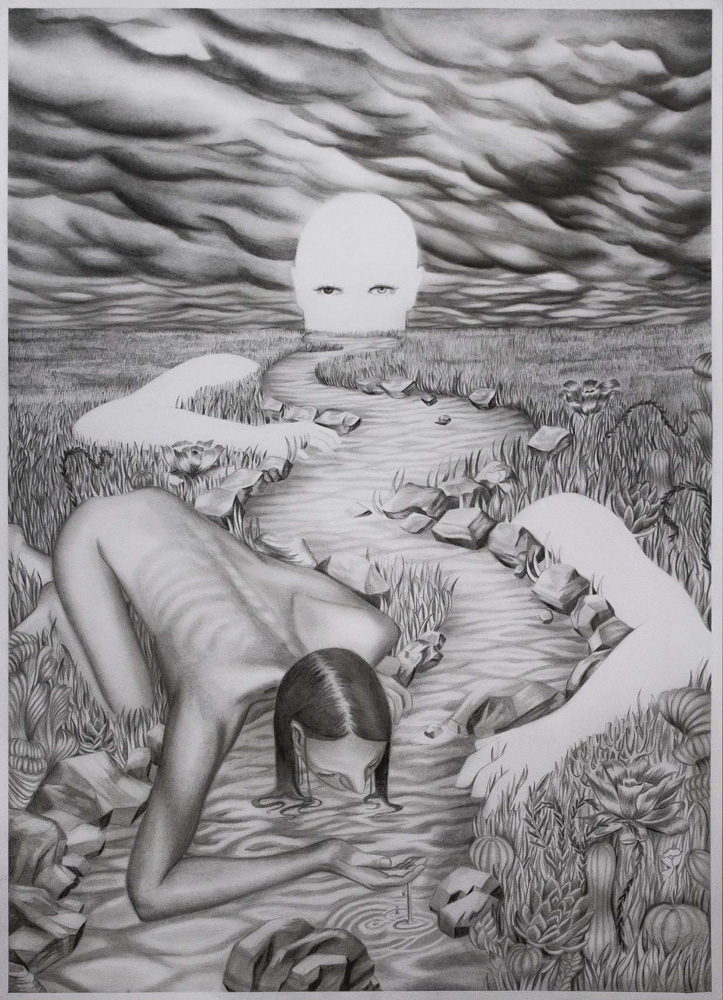 Jeanne Mons
Le temple Vanisique
, 2023
Fusain sur papier
39.37 x 27.56 in ( 100 x 70 cm )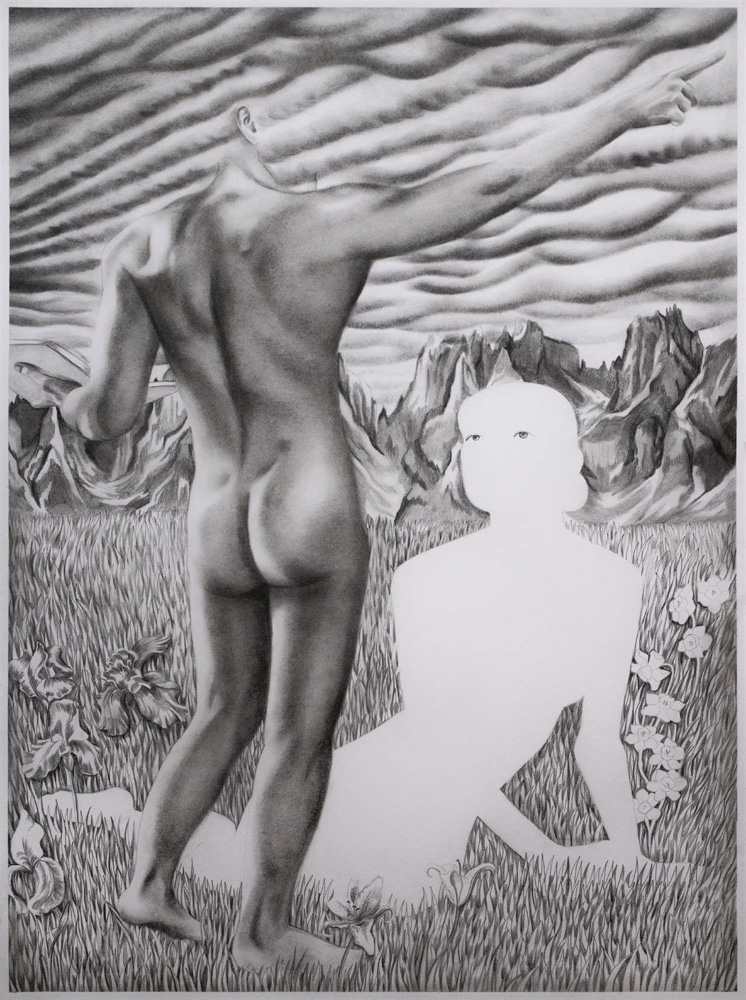 Jeanne Mons
Lorsque que vous partirez, je ne vous dirai rien
, 2023
Fusain sur papier
39.37 x 27.56 in ( 100 x 70 cm )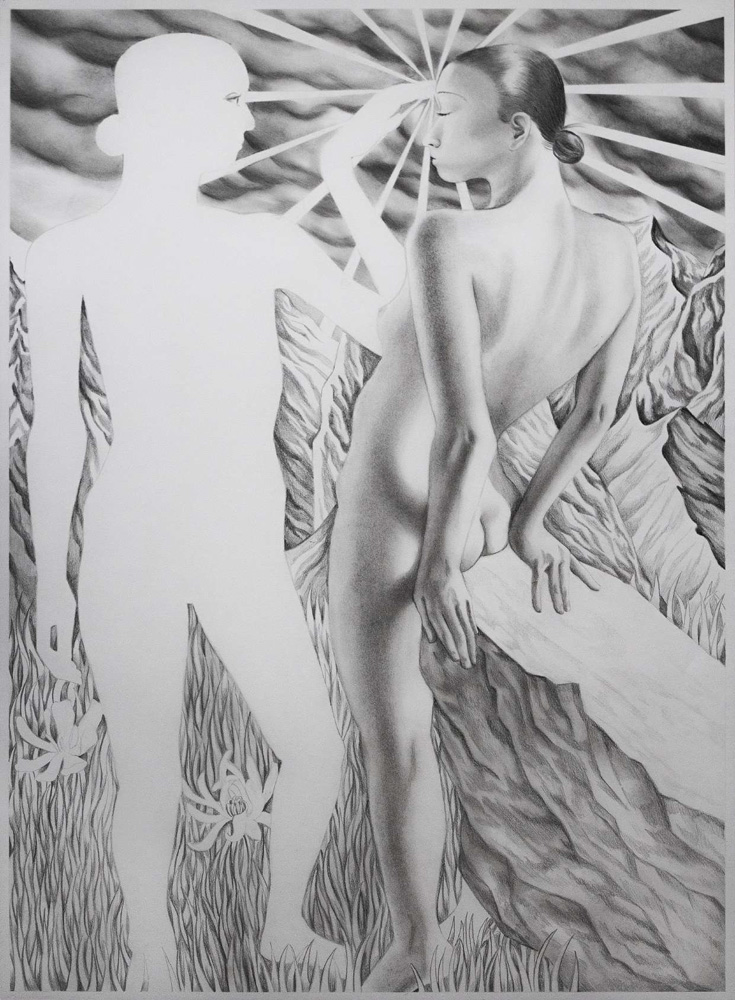 Jeanne Mons
La lucidité est la blessure la plus rapprochée du soleil
, 2023
Fusain sur papier
39.37 x 27.56 in ( 100 x 70 cm )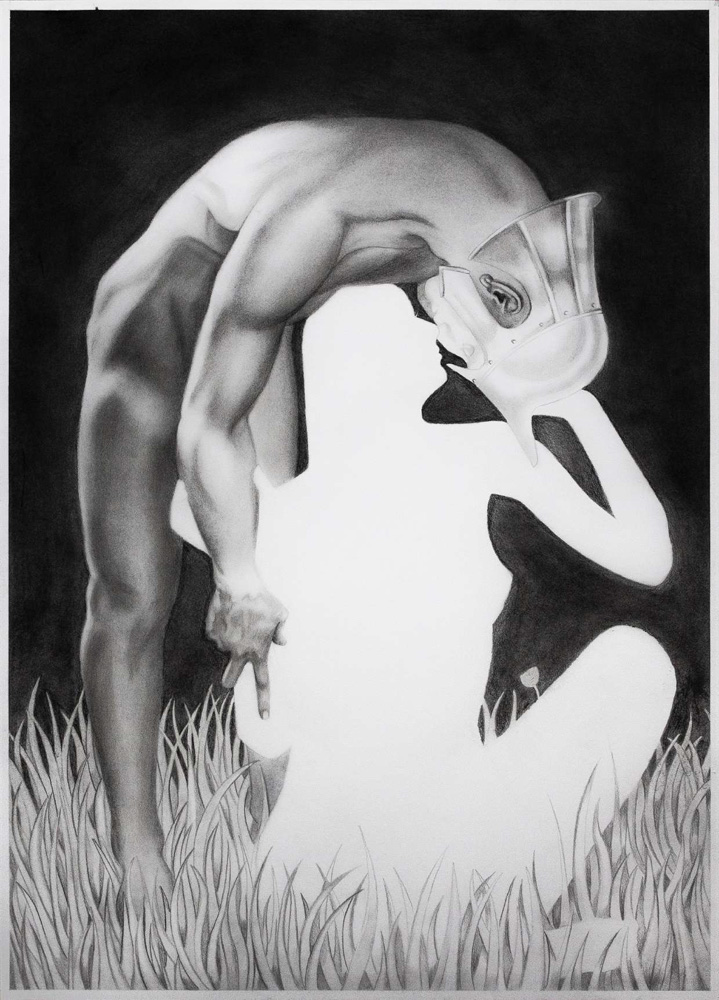 Jeanne Mons
Et toi mon coeur, pourquoi bats-tu
, 2023
Fusain sur papier
39.37 x 27.56 in ( 100 x 70 cm )
Informations
Solo show by Jeanne Mons
Vernissage: Thursday 21st September 2023
On show from 22.09.23 to 4.11.23
Nosbaum Reding | Projects
Jeanne Mons
Amour, vous ne savez ce qu'est l'absence

Jeanne Mons est une jeune artiste française, née en région parisienne en 2001 et fraîchement sortiee de l'Académie Royale des Beaux-Arts de Bruxelles.

« Artiste » depuis son jeune âge, Jeanne Mons a toujours exploré la technique du dessin avec beaucoup d'attention. Elle s'est servi de ce médium pour développer un langage qui lui est propre.

Elle s'est, dans un premier temps, plongée dans la peinture, l'exploration du dessin et de la sculpture polonais des années 1920-1930 pour ensuite se documenter au sujet de la bande dessinée alternative belgo-française des années 1980-1990. Ce sont ces deux « mouvements » qui ont le plus plus marqué sa volonté d'avancer et de se perfectionner.

Ce langage, le dessin, est aujourd'hui constitué d'éléments historiques de la peinture et de la sculpture, de bribes spirituelles, de morceaux mythologiques, de références au neuvième art et au cinéma et d'éléments d'auto-fiction.

Ces derniers sont amenés par le traitement de sujets personnels ou découlant de la vie quotidienne des personnes de sa génération dans les années 2020: les réseaux sociaux ultragressifs, le renvoi constant à son image distordue par la toile, la solitude ou bien, vers des confins plus personnels, la fragilité de l'être et le temps de l'existence.

Aujourd'hui, pour sa toute première exposition personnelle avec la galerie, Jeanne Mons présente sa série Amour, vous ne savez ce qu'est l'absence. Une série de dessins en noir et blanc approchant les amours fictives, imaginaires, détruites ou interrompues.
Elle parle de cela avec une intention commune à celle de l'écriture : préserver la description, un ressenti tangible, une atmosphère très graphique qui communique ses sentiments. Une série à la fois mélancolique et pleine d'espoir pour l'avenir.

Vincent Vanden Bogaard

---


Jeanne Mons
Amour, vous ne savez ce qu'est l'absence


Jeanne Mons, born in the Paris region in 2001, is a young French artist who recently graduated from the Royal Academy of Fine Arts in Brussels.
An 'artist' from an early age, she has continually devoted her attention to exploring the technique of drawing, using the medium to develop a language of her own.
She initially immersed herself in painting, exploring Polish drawing and sculpture from the 1920s and 1930s before turning her interest to Belgian and French alternative comics of the 1980s and 1990s. It was these two 'movements' that most influenced her desire to progress and perfect her art.
Today, her pictorial vocabulary is made up of historical elements from painting and sculpture, of bits of spirituality and mythology, of references to comics and cinema, and of elements of self-fiction.
The latter are brought to life by her depiction of personal experiences or those made in their daily lives by people of her generation: ultra-aggressive social networks, a constant throw-back on one's distorted image on the internet, solitude or, on a more personal level, the fragility of being and the passage of time.
Today, in her very first solo show with the gallery, she presents her series Amour, vous ne savez ce qu'est l'absence. A series of black-and-white drawings exploring fictional, imaginary, destroyed or interrupted loves – themes she addresses with the same intention that underpins her writing: to record a description, a tangible feeling, a graphic atmosphere that conveys her feelings. A series that is both melancholy and full of hope for the future.
Vincent Vanden Bogaard

---

Exhibition views: Photos © Audrey Jonchères | Nosbaum Reding
Photos of the works: © Jeanne Mons